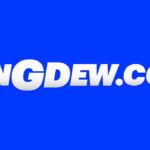 Website Songdew
Job Profile :
Songdew is the largest music network in the country and is now poised for accelerated growth.
It has recently launched a 24 hour Tv channel showcasing best of #PureUncorruptedMusic. The channel is the most sought after music channel amongst TV viewers and is set to make the new emerging music as the first choice of people over Bollywood Music.
Songdew is looking for a skilled , self starter executive in the area of Huma Resources.
In this role you will be responsible to
Implement effective sourcing, screening and interviewing techniques
Implement HR policies and ensure that team members understand and comply with them
Manage grievances of team members
Oversee operational work of the HR department
Manage Exit interviews
A right person
Will be post graduate ( in H R Management )from a reputed institute
will have 0-1 years of work experience in HR Department
will have understanding of the recruitment cycling
should have Excellent communication skills
The job provides excellent opportunity to grow while contributing to the success of business.
For more information, please click here.