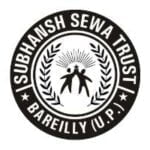 Duration: 1 month
Subhansh Sewa Trust is a Government Approved Non-Profit Organization with the primary objective of making a significant difference in the lives of downtrodden and less fortunate individuals over the past few decades. With a nationwide network of 500+ volunteers, we constantly strive to aid the poor and needy people, providing them with the necessary resources and assistance in health, education, and social development that they need to live a better and an enhanced sustainable livelihood.
Responsibilities Include:
• Researching prospective donors.
• Identifying and contacting potential donors.
• Using online/offline mediums to raise donation.
• Maintaining records of the donor's information.
• Communicating with the senior management team effectively.
• Organizing campaigns or events to solicit donations.
• Enhancing the social media platforms of the organisation
For more information, please click here.
To advertise your job, internship or any other academic or professional opportunities on FII's Jobs and Opportunities Board, email us at careers@feminisminindia.com