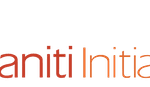 Manager- Organizational Development & The Position
We are looking for an experienced professional who is keen on taking up a role that is focused on enhancing the processes of knowledge management and ensuring the development of team members while working closely with the senior management of the organization. The Manager – OD&T plays a critical role by being responsible for interacting with team members functional under various verticals, understanding their professional needs, and then designing modules or mobilizing experts to supply required skills and knowledge. The role plays a critical role in building and strengthening the ecosystem to help the organization achieve faster growth, particularly on the front of institutional partnerships, conceptualizing new initiatives for employee motivation, and enhancing the efficiency of processes.
The role requires the individual to understand the paradigm of public policy, the objectives of the organization, the skill sets required to deliver on projects, build partnerships with institutions of repute across the world for enriching the employees with new insights and deliver systemic interventions to foster overall organizational growth. It also requires the person to have a bias toward creating systems for sustained focus on learning and development. This role is very influential for the growth of the organization and hence the professional will be required to be a natural improviser with lateral thinking and a higher degree of professionalism and competency.
Responsibilities
Conducting need assessments and creating self-assessment systems for employees
Designing frameworks for competency mapping and skill assessment
Design, deliver, and facilitate workshops in alignment with the organization's objectives
Identify and maintain relationships with industry experts and mentors
Utilize e-learning platforms to conduct online training and workshops
Designing exercises to assess the Employees' growth from modules and workshops
Develop and deploy customized learning material for various groups of team members
Facilitating systematic documentation of best practices and learnings
Build systems to capture the knowledge being created from the delivery of projects
Facilitate the development of standardized governance frameworks
Inspire people for knowledge creation and dissemination
The overall design, implementation, and evaluate the OD&T projects for the growth of employees
Stay abreast of the latest developments in learning trends, changes in learning theory, and developments in learning technologies
Work closely with all the mid-managers and vertical leads to conceptualize initiatives for employee growth and process strengthening.
Work closely with the Peoples' Team to respond to the organization's growth strategy
Qualifications Required
Post-graduate degree in law, public policy, psychology, public administration, or alike subjects with a preference for those having a multidisciplinary academic profile.
Minimum 5 years of work experience in the development sector/government with a preference for those having worked on the ground.
At least 2 years of experience in designing modules and/or knowledge management and change management.
Prior experience working with multilateral agencies and large foundations will be favorably looked upon.
Knowledge of effective learning and development methods.
Demonstrate affinity to human development.
Strong organizational skills with the foundation of value-based decision-making.
Soft SkillsSkills Required and Personality Traits Preferred :
Emotional intelligence
Empathetic Leadership
Change management
Critical thinking and decision making
Constructive Systemic Outlook with Design thinking
Data-driven strategic planning and management
Proficiency in both Verbal and Written Communication (English & Hindi both languages)
Documentation and report writing
Module designing and facilitation
Computer Skills
Proficiency in MS Office suite, document designing tools like Canva, etc.
Data analysis skills
Google Drive, Survey Forms, and file management
Documentation Software
Personality Traits
Leader
Active listener
Problem solver
Agile
Quick Learner
Integral and persuasive
What To Expect And Our OfferingsAt Swaniti, people remain the highest priority. The organization always prioritizes the well-being of team members while providing new challenges to build professional caliber and most importantly create impact. You are expected to come up with a mindset to achieve performance-based growth. All team members are provided with:
A culture of rapid performance-based growth
A clear path to develop a career and rise to the highest level in the organization
A well-defined mechanism to map performance, work on individual growth and be a leader
100% sponsorship of Health Insurance for each team member
Opportunity to work with a diverse set of stakeholders
Understand governance from both the policy-making and policy-execution perspectives
Opportunity to understand Government Consulting
Opportunity to operate at the intersection of policy, governance, and technology
Competitive remuneration and allowances for professional development
Freedom to experiment with ideas and thoughts
Opportunity to impact the community in a holistic and sustainable manner (ref:iimjobs.com)
Desired Skills and Experience
Training and Development,Organization Development,Learning and Development,NGO
For more information, please click here.
To advertise your job, internship or any other academic or professional opportunities on FII's Jobs and Opportunities Board, email us at careers@feminisminindia.com