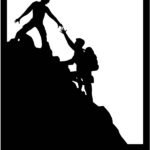 🎓 Are you a graduate looking to work in the Social Sector? 💼
Team Everest NGO is hiring in Kochi and Ahmedabad (Also in 9 more cities)! We're looking for passionate individuals like you to join our two-year fellowship program.
As a fellow, you'll have the unique chance to work with our team remotely while visiting schools, colleges, and corporates to lead volunteering activities.
You will gain invaluable experience in leadership, project management, and community development. 💪
This fellowship is a once-in-a-lifetime opportunity to make a positive impact on your community and grow both personally and professionally.
Don't miss out on this chance to create a kinder, more compassionate world!
Apply now and join Team Everest NGO on our mission to make a difference.
For more information, please click here.
To advertise your job, internship or any other academic or professional opportunities on FII's Jobs and Opportunities Board, email us at careers@feminisminindia.com