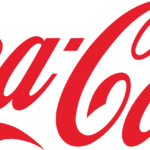 Website The Coca Cola Company
What You'll Do For Us :
Local Admin Support
Employee Records Management: Create and archive HR files in accordance with legal regulations, and ensure a classification and identification process for access for auditing purposes as needed
Prepare, participate on global and local audit exercises as scheduled.
Provide local benefits administration support while maintaining compliance to global, local and legal standards, laws and regulations.
Ensure preparation and submission of statutory reports to government agencies for compliance.
Provide support on Day 1 On-boarding and Learning/Training Administration and Coordination.
Mobility Administration Support and lead local separations process.
Administration support on HR special/region specific initiatives as assigned/ applicable.
Benefits Vendor Payment Management
Assists pre-payroll inputs completion along with TR Analyst.
Collection of 'wet' signatures for local documentation.
On-Ground Help Desk
Educate associates on the People Services HR Operations processes. Develop capability training/learning session as necessary.
Manage end-to-end Tier 1 and applicable Tier 2 employee cases.
Conduct appropriate research and analysis according to each request. Determine and provide accurate first-contact resolution and key on-demand data whenever possible for all helpdesk cases.
Follow up with respective parties involved when cases need to be escalated.
Ensure all service request are recorded in the company system/tool (case management tool) as a case, ensure accurate and timely keying in of data.
Align with helpdesk support on proper management of cases.
Review and act on client feedback to help improve service delivery.
Qualifications & Requirements
University/Bachelor´s Degree holder in Human Resources / Social Sciences or a related field or equivalent related work experience
3 years of professional experience in HR administration/generalist roles
HR Generalist background is required
Background in multi-country experience gained in a shared services organization is a plus
Strong customer service and strong stakeholder management excellence
Strong presentation and communication skills
Organized, logical and professional in communications with others
Detail Oriented
Adaptable to Change/ Flexible
Continuous learning and process improvement mindset and delivery
For more information, please click here.