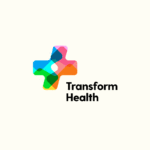 Introduction
Transform Health, the global coalition calling for the digital transformation of health systems to ensure health for all, is looking for an experienced gender and digital health consultant to carry out research on the topic and to develop a policy brief/paper based on the findings, including identifying key actions with recommendations for different stakeholders. The research and policy brief/paper should explore key issues and challenges, what action is needed and by whom, as well as other considerations. The policy brief/paper will be used to inform and guide Transform Health's advocacy on gender and digital health.
Verticals of Work Required: Research and development of policy brief/paper
Expected Duration of Work: 26th April 2023 to 30th July 2023
About Transform Health
Transform Health is a global coalition of organisations dedicated to achieving health for all in the digital age. We set out to build a global movement that brings together organisations and institutions across different sectors, committed to achieving universal health coverage within the next ten years by expanding the use of digital technology and increasing access to data. We campaign and collaborate with the individuals, communities, governments, organisations and institutions that are most affected by the lack of access to equitable, affordable and high-quality healthcare.
Scope of Work
Key deliverables
Desk review of existing research, publications, and knowledge on gender and digital health, including annotated bibliography.(30th May 2023)
Survey questions for a short survey on gender and digital Health, which will be used to gather insights from experts, as well as people's lived experience. ( 26th April 2023)
Interviews with key informants/stakeholders, including brief write up of key findings. (15th June)
Provide an outline of the gender and digital health paper policy brief. (5th May)
Map out organisations and influential people/champions that are working on this topic that could lead/guide the coalition's gender in digital health work. (30th May)
Compile a roster of contacts that the coalition can reach out to for further engagement on gender and digital health, AI etc. (potential speakers, organisations for collaboration, champions etc.) (20th June)
Gender and digital health paper/policy brief (approx. 6-8 pages), based on an analysis of the findings from the desk review, survey and key informant interviews (first draft for review and then final draft taking into consideration feedback). ( 10th July first draft and 24th July final draft)
Profile and Experience
Undergraduate or graduate degree in gender studies, social science, public health, international development or relevant discipline;
At least 5-7 years of relevant professional experience in gender policy, advocacy or programmes, preferably in relation to health and/or digital transformation;
Experience in conducting research and analysis, particularly gender-sensitive research;
Experience with qualitative research methods and analysis;
Policy and advocacy experience, particularly in the area of gender and/or health;
Knowledge on the digital health ecosystem;
Extensive experience writing policy-related documents (e.g. policy positions, statements, briefs, reports);
Excellent written and verbal communication skills in English.
For more information, please click here.
To advertise your job, internship or any other academic or professional opportunities on FII's Jobs and Opportunities Board, email us at careers@feminisminindia.com