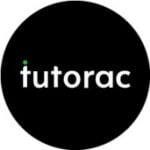 Website Tutorac Inc
Responsibilities:
• Depth understanding of Tutorac product and integrated solution & its impact on student learning.
• Creation of sales pipeline and lead generation.
• Understanding the school owner persona and requirements to pitch the appropriate solution matching their need.
• To conduct product demo academic discussions with school principals, students and various other places possible.
• Maintain the CRM with timely and accurate information.
• Having a keen interest and deep understanding of the Indian education sector.
• Understand the customer requirements thoroughly and pitch product/service accordingly.
• Recording all successful and unsuccessful attempts to close sales.
• Competitor analysis: Should be aware of the work being done by the competition and come up with strategies to acquire those accounts.
• Meet the daily/weekly/monthly and quarterly targets.
• Revenue generation from schools and Jr. Colleges through institutional sale.
• Making the proposition to the school management and Jr. Colleges.
• Strategizing various In-School / After-School activities for revenue generation
• Arranging and giving Demo/conducting Workshops to school management, Principal and teachers.
• Pre and Post visit reporting to the lined manager
• School's Profiling (All pertinent information about the school)
Good to have skills:
Tech understanding/inclination Existing network/relationships in target group Skills and Competency
Preferred will from B2C sales and from the EdTech industry
Excellent communication skills (Oral and written)
Deep understanding of solution/concept sales
Must be a team player Brand representation
Must have exposure to Online education
Ability to think beyond & execution oriented Dynamic, pleasing and impressive personality.
Should showcase empathy while interacting with leads.
Good negotiation and presentation skills Education Graduation or equivalent/ MBA preferred in related field.
For more information, please click here.