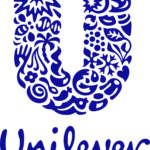 Website Unilever
We are looking to hire an Assistant Brand Manager – BD, based in Mumbai HO
Here is how your day at Unilever would look like:
Crafting the right marketing mix for each market (including pricing, positioning, product & packaging)
Lead the Cross-Functional Project Team for delivery of project. (including R&D, SC, Finance, CMI)
Lead packaging development for the innovation
Lead product development and testing for the innovation
Brief and create communication for delivery along with the innovation in each market (working in conjunction with CMI & Creative Agencies)
Lead 360 degree asset creation (TV, Print, POSM & Digital)
Lead processes for gate keeping including business cases, investment proposals, country meetings and gate documents.
Market, Category & Brand assessment for each of the markets responsible
Liaise with local teams to ensure projects fits country requirements and scope
Find the right opportunities from local/global offerings to launch in India, first through E Com and then across premium MT.
Activate through digital only communications/ influencer marketing model relevant to size, aspiration and TG of the range
Deliver omnichannel marketing to ensure offline & online actions on this portfolio are seamless. In this we expect the incumbent to be proficient in understanding and use of PRM and data.
Key Skills & Requirement

Master Degree within Marketing or Business Administration.
Excellent written and verbal communication skills in English
1.5-2.5 years of experience in marketing or marketing services
Strong Project Management skills. Experience in leading cross-functional team to deliver projects.
Understands customers and shoppers.
Has an experience in development and launch of consumer and shopper relevant innovations and relaunches.
Monitors progress & takes action.
The candidate should display very high Bias for action, global mindset, consumer centricity & project management skills
Core aspects underpinning all skills: Creativity, Empathy, Obsession with brands & consumers, Sense of Aesthetics, Analytical Thinking & Rigor
For more information, please click here.