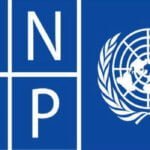 Website United Nations Development Programme (UNDP)
ABOUT THE JOB
DUTIES AND RESPONSIBILITIES
Contribute technically to the development of project strategies.
Provide substantive technical support to the implementation and management of Women's Empowerment for Textile (WEFT) Project.
Provide technical assistance and capacity development to project/programme partners.
Provide technical inputs to the monitoring and reporting of the project.
Provide substantive technical inputs to the management of people and finances of the project.
Provide substantive inputs to building partnerships and resource mobilization strategies.
REQUIRED SKILLS AND EXPERIENCE
Education:
Master's degree in social sciences/ Social Work /Gender Studies/Public Administration/Policy/law or related fields.
Experience:
5 years of relevant professional experience in project design, implementation, management, monitoring especially in the areas of women's economic empowerment and intersections of violence against women.
At least 3 or more years of experience working in the textile supply chain is desirable (candidates with this expertise and experience would have preference over others).
In-depth understanding of hiring workers in the textile supply chain, with a focus on women workers.
Knowledge of procurement processes in the textile industry at the factory and global brands level.
Experience in engaging or having worked for/with international apparel brands.
Substantial relevant experience and expertise in managing multi stakeholder/partners projects preferably in textile supply chains.
Substantial relevant expertise and experience in working with the private sector on gender mainstreaming in policies and initiatives beyond Corporate Social Responsibility (CSR).
Experience in high quality documentation and reporting skills desirable.
Language Requirements:
Fluency in English and Hindi is required.
A working knowledge of Tamil language is desirable.
Application Information:
Interested applicants should apply to this announcement through UNDP jobs site: jobs.undp.org
Application Information: Interested applicants should apply to this announcement through UNDP jobs site: jobs.undp.org
All applications must include (as an attachment) the completed UN Women Personal History form (P-11) which can be downloaded from http://asiapacific.unwomen.org/en/about-us/jobs
Kindly note that the system will only allow one attachment. Applications without the completed UN Women P-11 form will be treated as incomplete and will not be considered for further assessment;
UN Women will only be able to respond to those applications in which there is further interest.
For more information, please click here.
---
To advertise your job, internship or any other academic or professional opportunities on FII's Jobs and Opportunities Board, email us at careers@feminisminindia.com