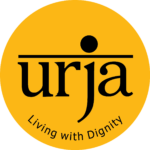 Website Urja Trust
About the position:
The Impact and fundraising lead holds a key role in deepening the organization's reach. The fundraising lead should increase the organization's visibility among various stakeholders and garner financial support from diverse funding organizations and donors. This position reports to the Program Head and Managing Trustee, and will contribute to the development of strategic goals for fundraising and overall impact of the organization. The position also entails managing and coordination with staff and/or interns and volunteers for planning and execution of fundraising strategy.
Primary responsibilities:
Identify and secure grants and/or donations from funding organizations, government or non-government bodies, CSR wings of corporate firms, retail and individual donors
Develop proposals, concept notes, presentations, and any other material required in securing the above grants
Maintain fundraising database and other relevant databases of information relating to fundraising and communication
Initiate and participate in meetings with relevant donor stakeholders and government/civil society stakeholders
Develop and contribute towards the strengthening the research base of the organization, especially for any material required for donor proposals, such as theory of change, baseline/endline data collection and analysis, report writing and impact assessment.
Develop and execute the fundraising and public relations strategy, in discussion with the fundraising team and management. Identify new and/or execute new fundraising and public relations events, initiatives, products
Manage the preparation of presentations, annual reports, donor reports and overall impact reporting.
Manage donor and key partner relations, and liaise with donors and partner.
Perform other duties needed to help drive the success of the organisation.
Job Types: Full-time, Regular / Permanent, Contractual / Temporary
Contract length: 12 months
Pay: ₹20,000.00 – ₹40,000.00 per month
Benefits:
Cell phone reimbursement
Flexible schedule
Internet reimbursement
Schedule:
Ability to commute/relocate:
Mumbai, Maharashtra: Reliably commute or planning to relocate before starting work (Required)
Experience:
total work: 2 years (Preferred)
For more information, please click here.