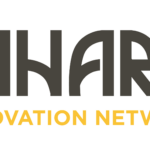 Vihara Innovation Network is Hiring for the role of Office Manager to oversee administrative tasks and provide support to various office functions. This role requires exceptional organizational skills, attention to detail, and the ability to multitask effectively.
Location: New Delhi
Experience: 2+4 years
Date of Joining: Immediately-10 days
Educational Qualifications: Bachelor's degree in Business Administration, Accounting, or a related field is preferred
Send your resume to vihara@vihara.asia with the subject: "Office Manager"
For more information, please click here.
To advertise your job, internship or any other academic or professional opportunities on FII's Jobs and Opportunities Board, email us at careers@feminisminindia.com