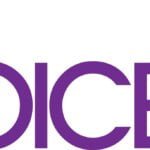 Website VOICE 4 Girls
Here's an exciting opportunity for all enthusiastic and motivated female college students who want to bring change in the lives of young women.
VOICE 4 Girls is a Hyderabad-based NGO, established in the year 2011 with a mission to enable marginalized adolescent girls in India to take charge of their future. VOICE has implemented programs in eight states of India – Telangana, Andhra Pradesh, Tamil Nadu, Karnataka, Uttarakhand, Uttar Pradesh, Haryana, Tripura, and Jharkhand and reached out to 2,52,475 adolescent girls and boys directly through VOICE sessions.
Details of Internship: (Tentative Dates)
(4 days of Training (HYD) + 1 day travel to the location + 8 days of Camp (LOCATION) + 1 day of travel back = 14 days + 1 day Debrief (HYD))
April 15th to 30th
May 1st to 15th
May 15th to 30th
Prerequisites:
Only for Females
Intern is expected to be 18 years of age or more and pursuing/finished Post Graduation.
Be able to facilitate sessions in both English and Telugu as per the requirement.
Selection Process:
Online Application – Shortlisting
Personal Interview
·Demonstrative Interview
Stipend:
On the successful completion of the internship i.e. training and physical camps, the intern will receive a stipend of Rs. 9,500/– for the position of trainer along with a certificate of internship.
For more information, please click here.
To advertise your job, internship or any other academic or professional opportunities on FII's Jobs and Opportunities Board, email us at careers@feminisminindia.com