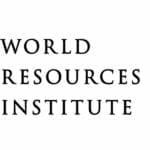 Website World Resources Institute
About your role:
Equitable and accessible transport solutions are a critical need in urban India – especially for poor and vulnerable populations. The program focuses in guiding cities in initiating systematic road design changes, building infrastructure that is safe for all users and formulating laws and other measures to ensure safe mobility. The candidate will be required to work with the team in ideating and executing communication strategies that help further the goal of safer mobility for all users. A candidate proficient in visual communication with prior experience in ideating and executing design collaterals would be preferred. A thorough knowledge of the latest design software is necessary. The candidate is also required to submit a portfolio that includes his/her original work in design, video editing, photography, and written material.
How your day will unfold: The candidate will undertake and oversee a range of responsibilities, some of which are listed below:
Create and execute Communication Strategies across social media and PR channels
Design communication content, knowledge products, infographics, reports etc
Branding for projects and all collaterals
Video conceptualising and editing for projects
Photo/video documentation of projects on ground
Manage documentation database
Writing Blogs/scripts/blurbs
Mange and coordinate external graphic designers/video editors
Coordinate outreach efforts on behalf of program/projects and anchor engagement activities.
Qualifications we seek: Relevant experience of 2 to 4 years is mandatory
Graphic Design – Adobe Illustrator, Photoshop, InDesign
Video Editing Adobe Premiere Pro, Final Cut Pro, After Effects, Davinci Resolve Basic Photography/Videography (must know how to use a DSLR)
Good writing and visualization skills
Experience with Social media management
Salary and Benefits: 8,00,000 to 9,00,000 CTC PA
For more information, please click here.
---
To advertise your job, internship or any other academic or professional opportunities on FII's Jobs and Opportunities Board, email us at careers@feminisminindia.com