Samarthyam, a national civil society and research organisation founded by Anjlee Agarwal, co-partnered with Raahgiri for the very first time to "Reclaim our cities to make them safe and accessible for all: Promote Accessgiri and Stop Violencegiri". On Sunday, 1st February 2015 Samarthyam with a few other organisations like One Billion Rising, Sangat, Jagori, TARSHI, CREA and people of all ages, backgrounds, diverse disabilities joined in big numbers to reclaim our cities!
To promote 'Accessgiri' and reclaim the streets and public places to get universal accessibility and independent mobility, there was a snake and ladder game for people to participate and take back the experience why accessibility is essential for all. There was also a pick and paint a T-shirt corner with commitment to end violence against girls and women with disabilities.
Feminism In India was its official digital partner and organised its online dissemination and coverage. The event page has more than one thousand people invited and as Anjlee informed us, about 3000 turned up. The event was a huge success with the Snake & Ladder game and photo-corner with T-shirt printing snatching the largest crowd. People connected to the cause and talked about accessgiri and stopping violencegiri.
In their own words, these were some of the reactions from the crowd,
-We are touched and moved. Its awesome show at Raahgiri.
-I came for jogging. Saw the crowd and forgot everything. Called my family and played snake and ladder game for 1 hr 20 min. God bless. never had such happy time with my family
-Great show. Accessgiri Rocks. We have been trying for so many years for inclusive environment. This was real inclusion.
-I am moved by the presence of such big numbers to commitment towards 'end violence'. My hands are strong enough to call the society to RISE against violence in public spaces
-Gosh- what a mesmerizing experience. my kids loved the T-shirts printing. We want more!
We shall now just let the pictures do the talking.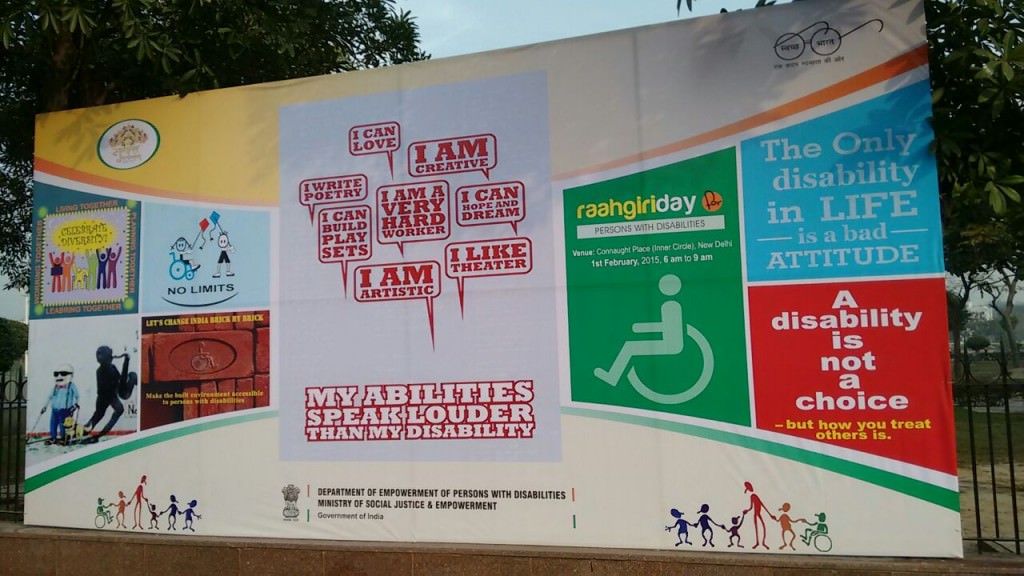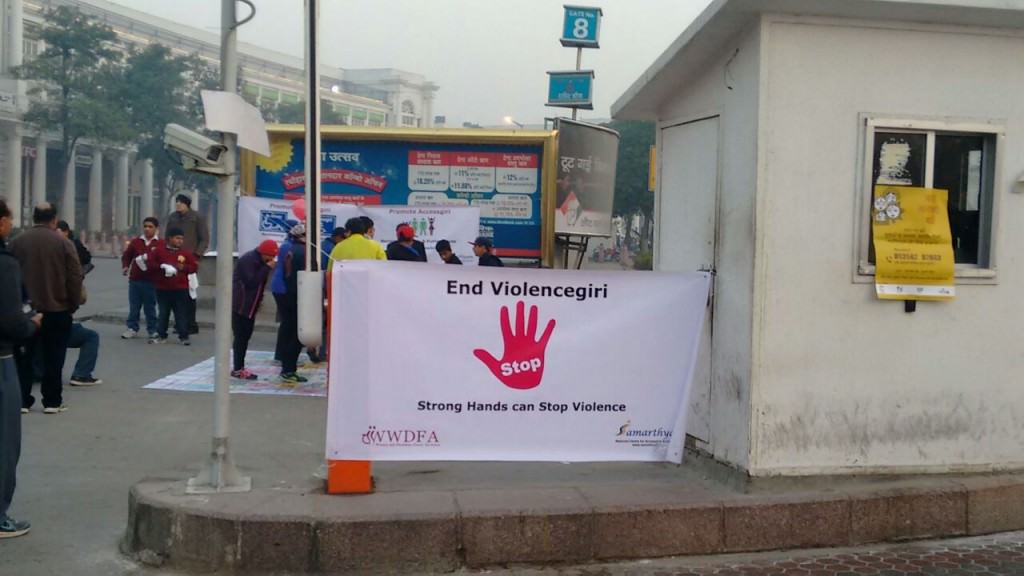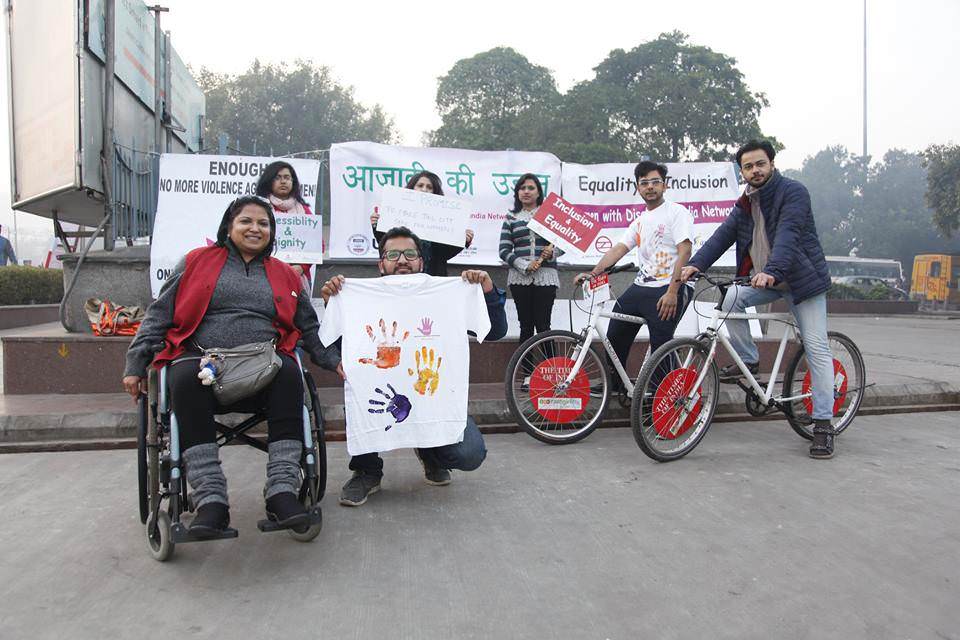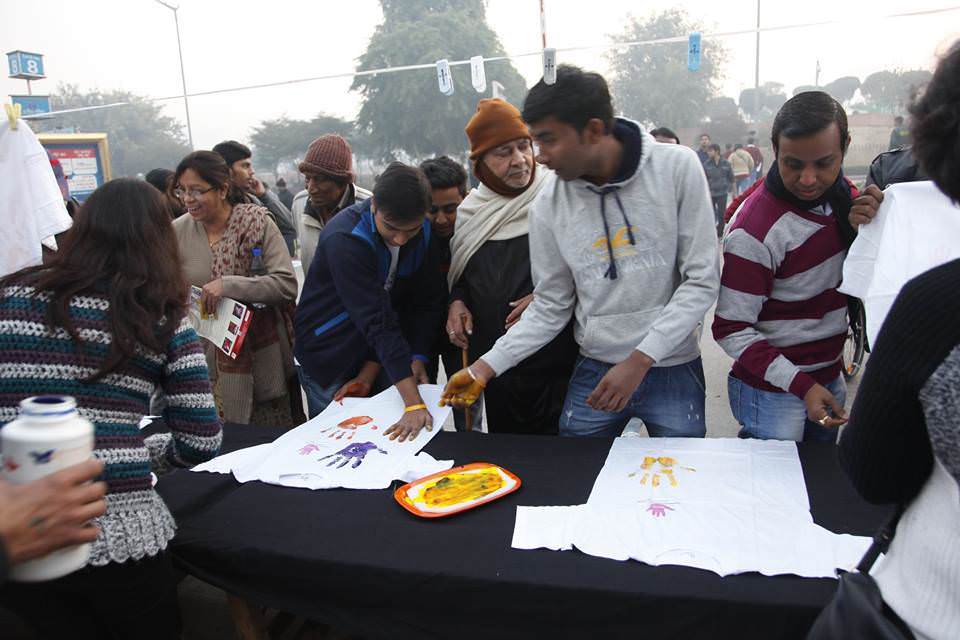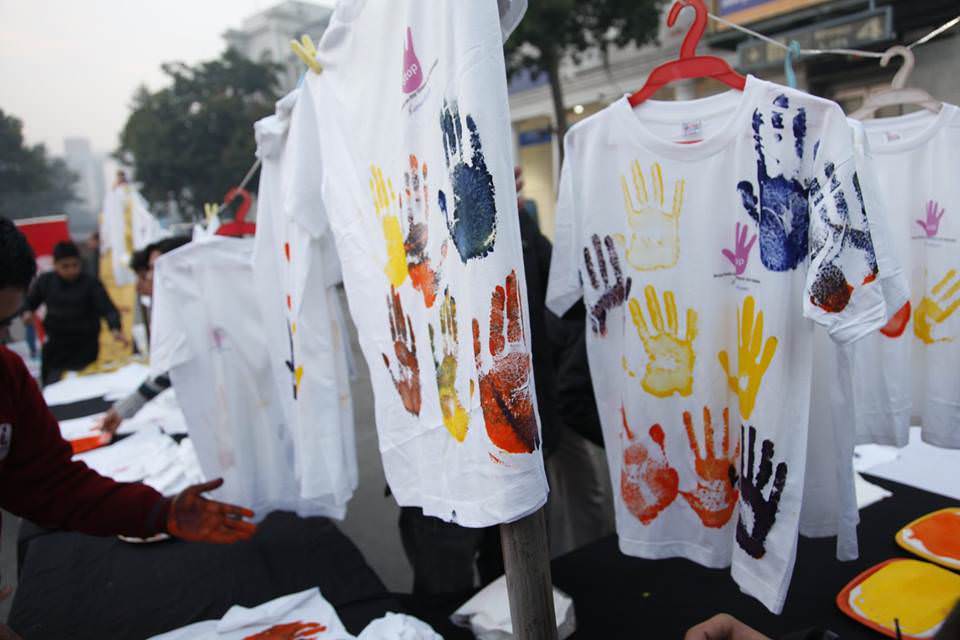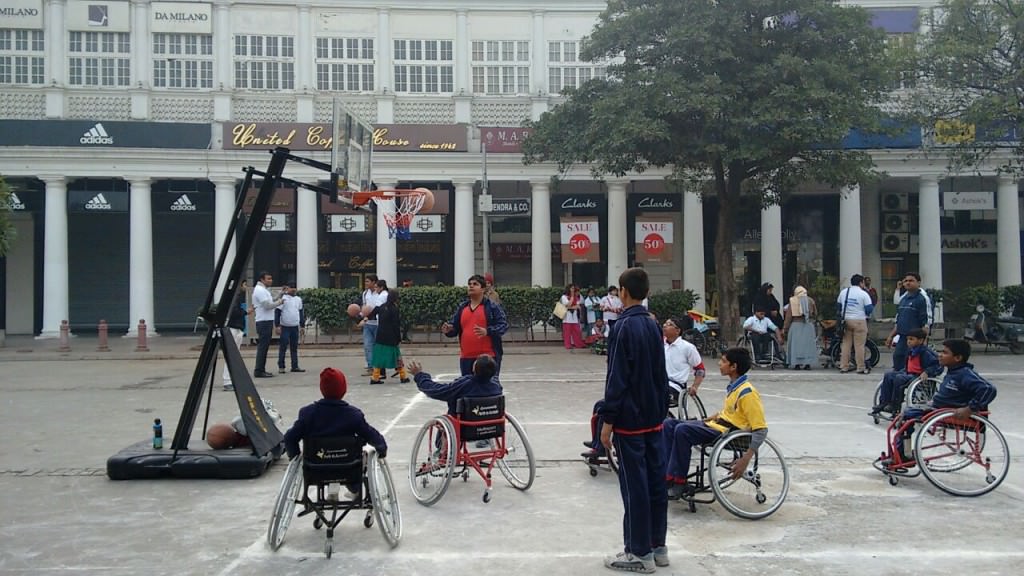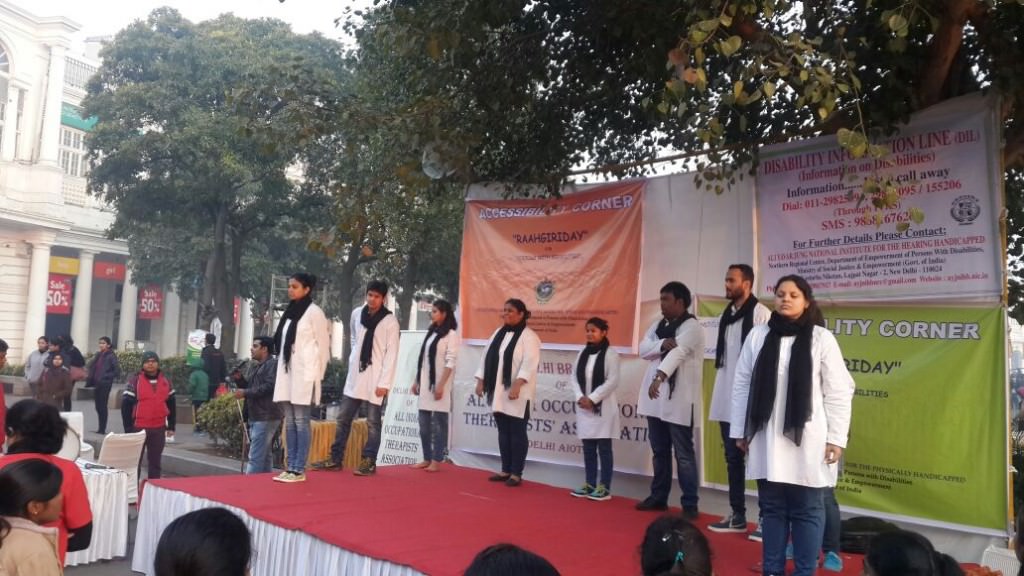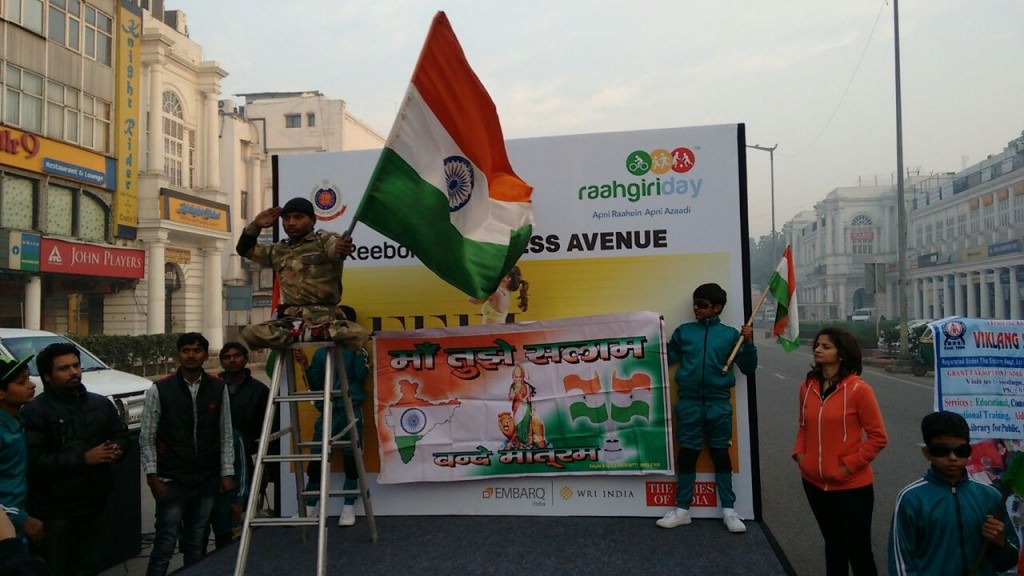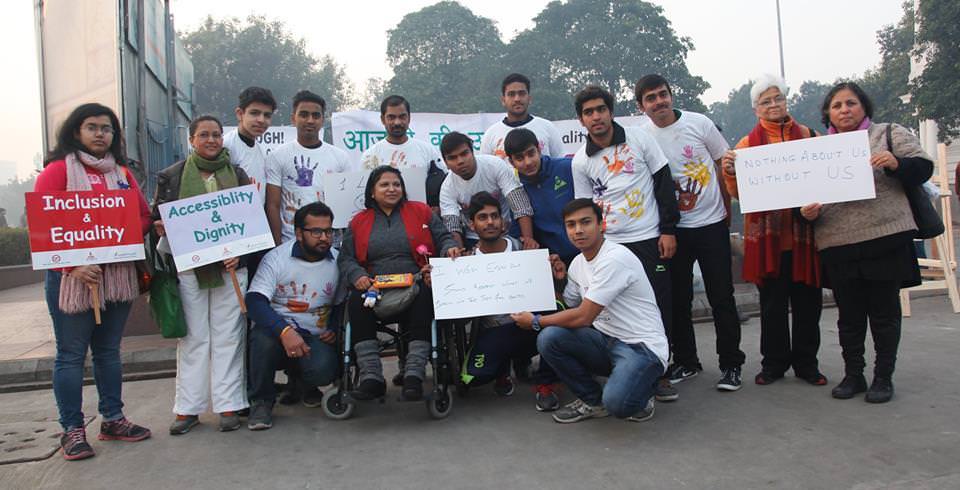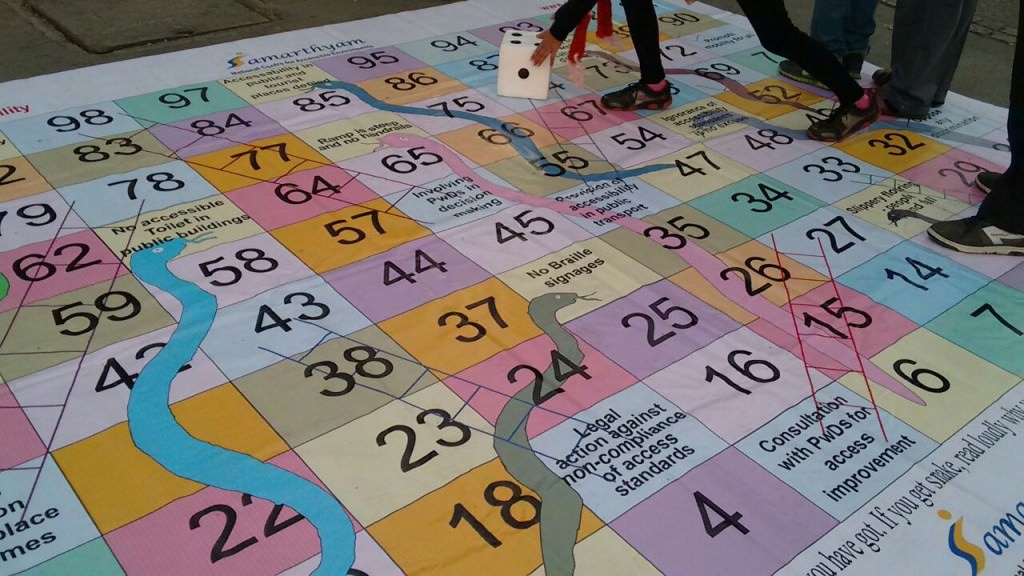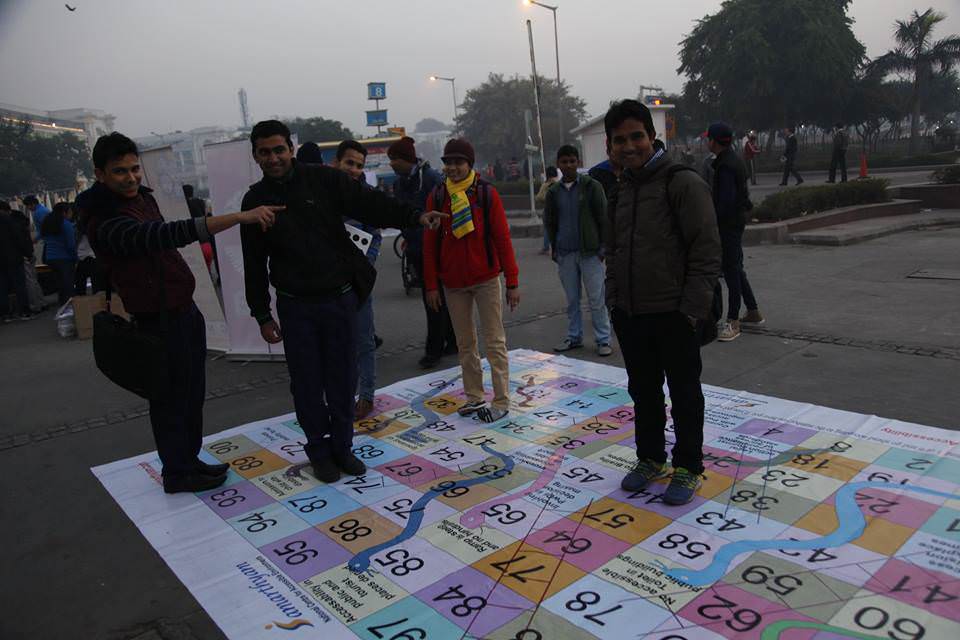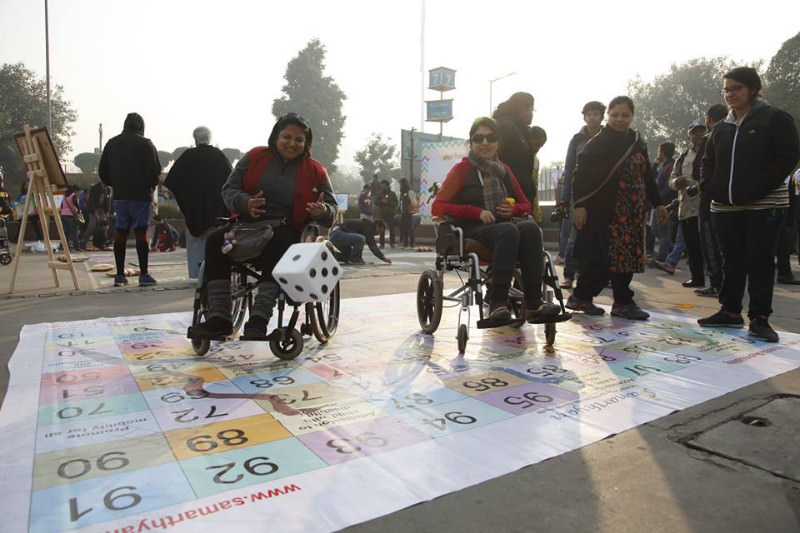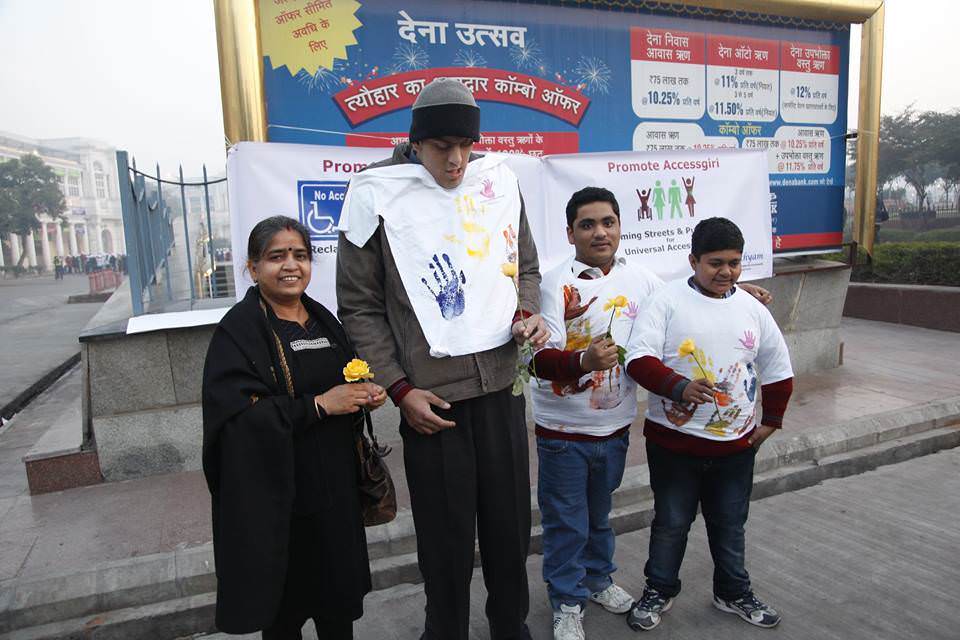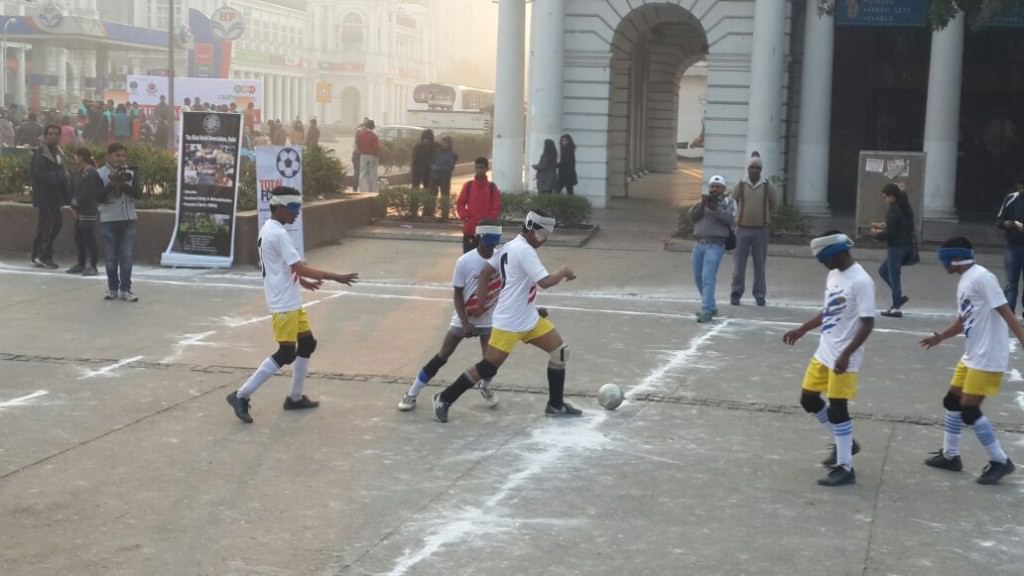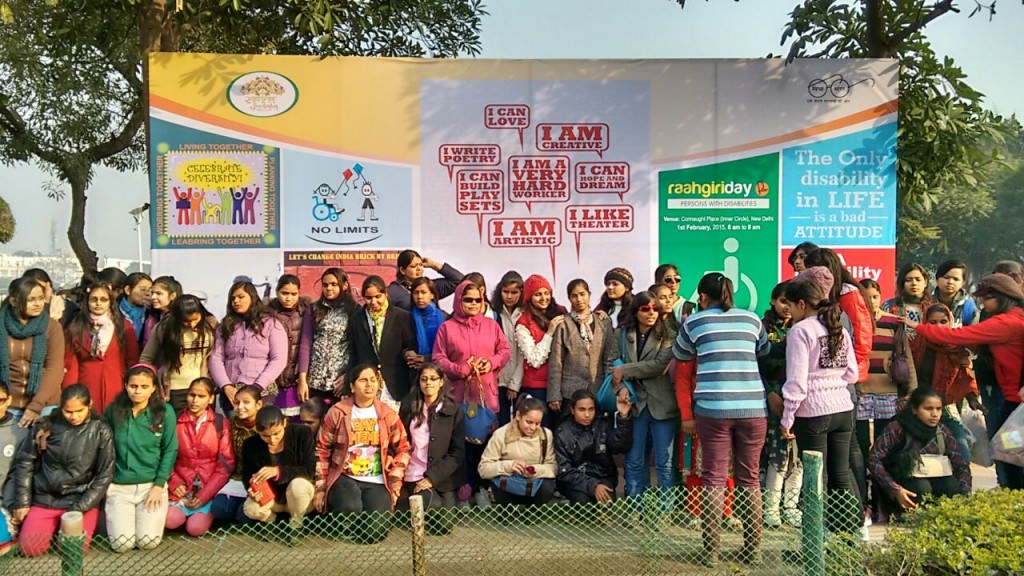 Images Credit: Anjlee Agarwal, Anurag Maloo, Arjun Batra and Creative Art Thrust Group