While December 2015 showed no sign of winter in Kolkata, the Kolkatans were proud enough to walk the Kolkata Pride Festival 2015 on Sunday, December 13, 2015, in all heat and dust. Pride 2015 comprised a 6 km walk from Shyambazar to Moulali that painted a rainbow through out the heart of the city.
The backdrop of the movements for equal rights for people of diverse gender, gender expressions and sexual identities: the Section 377 issue created by the Supreme Court of India (2013), the Rights of Transgender Persons Bill (2014), etc – all contributed to the 14th Kolkata Pride Walk 2015, the oldest Pride Walk of India which intended to construct a political statement for equality, tolerance, love and solidarity.
The activists walked for strengthening the voice for equality for all – irrespective of gender, sexuality, religion, race, class, caste, ability, age etc. We walked in solidarity with all rights based movements, child Rights, women's rights, dalit rights, rights of the disabled, students groups, and others. We also vehemently protested the increasing atmosphere of moral policing and the restrictive approach of the establishment towards any un-sanctioned behaviour. This moral policing is being increasingly used to stigmatize and discriminate against minority groups of all kinds, and Kolkata Pride walk attempted to smash those evils.
Slogans, posters, special outfits and accessories used by the participants – all contributed towards the success of the Pride event. At the end, there was a short public meeting and cultural performances. The evening witnessed happy faces and warm hugs, bringing unknown people under the colourful tree!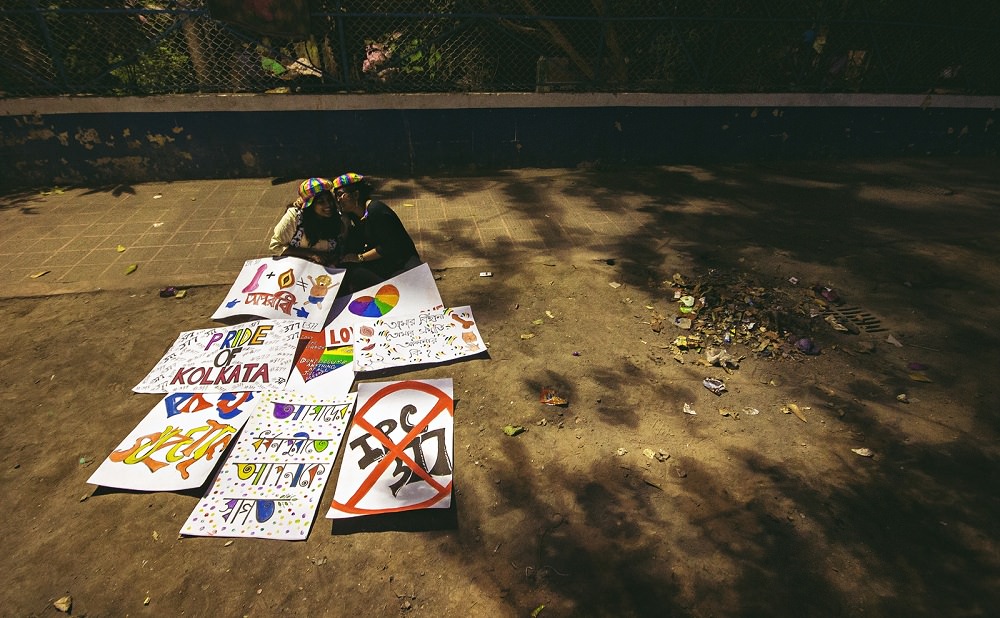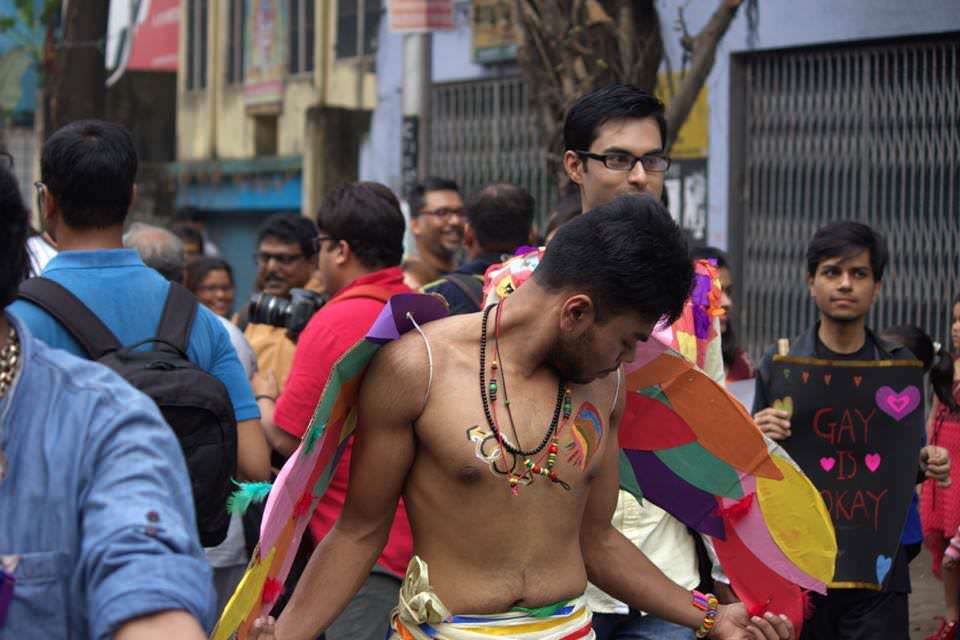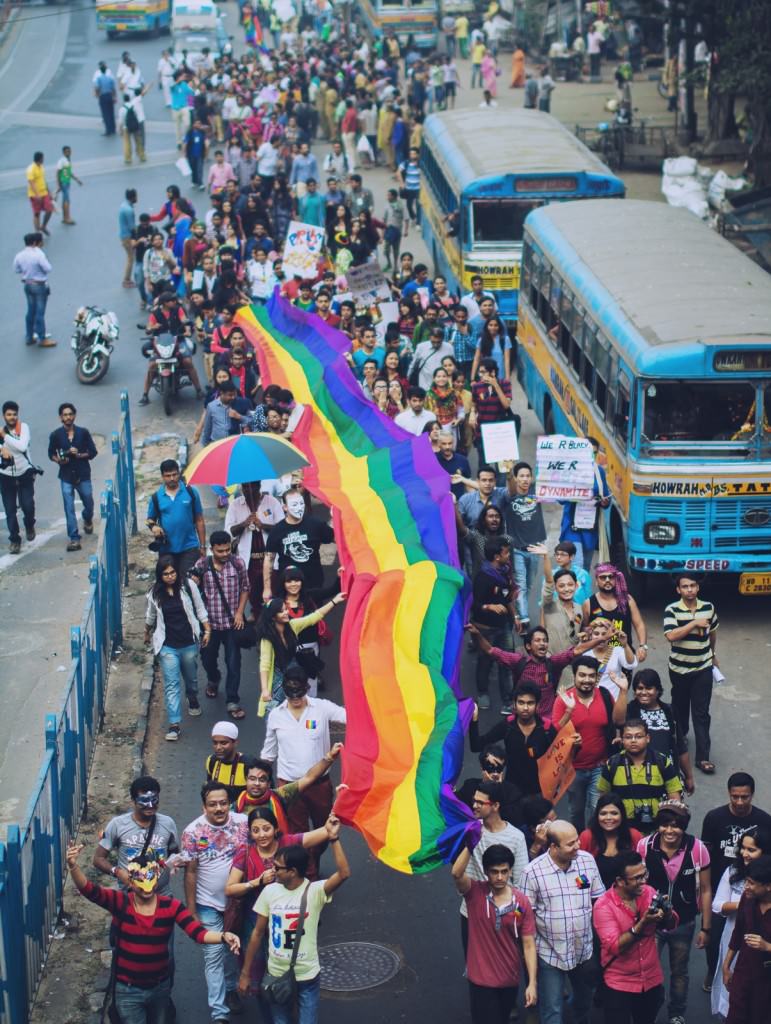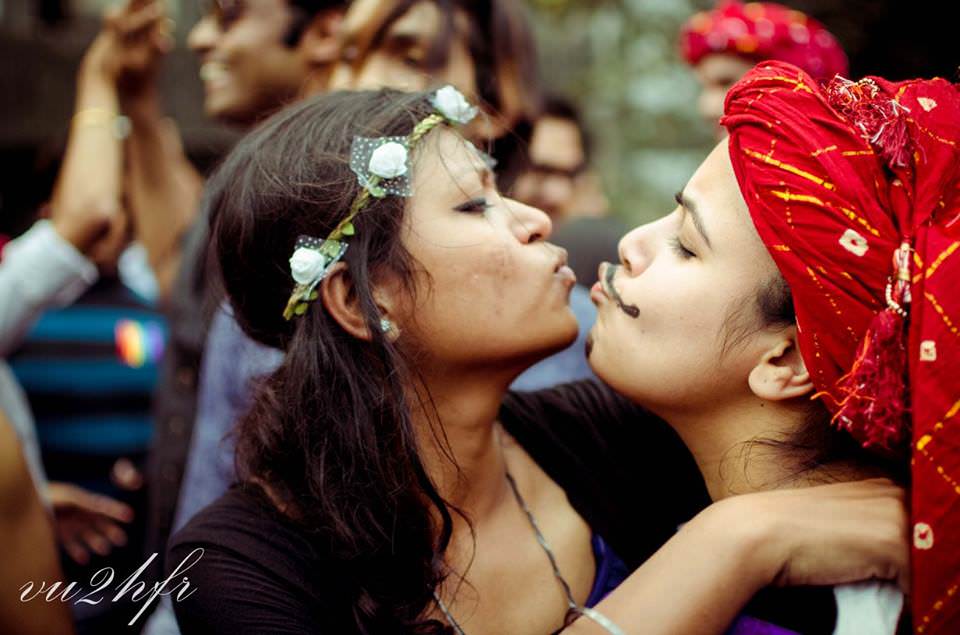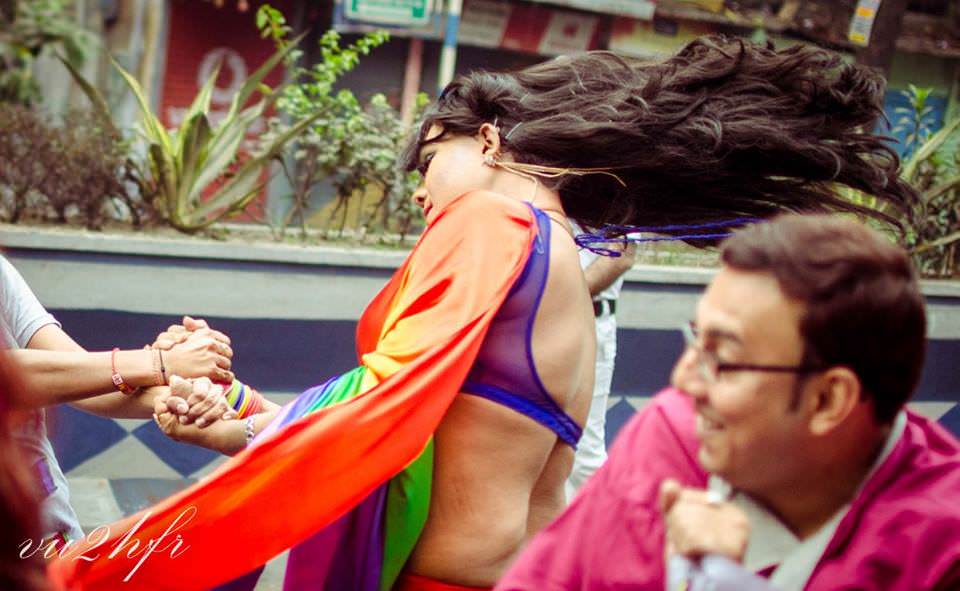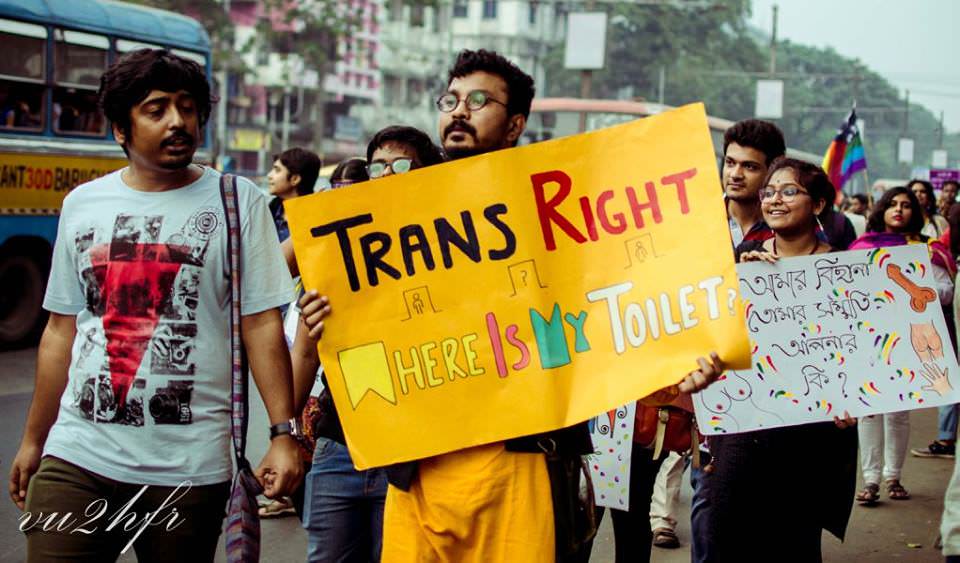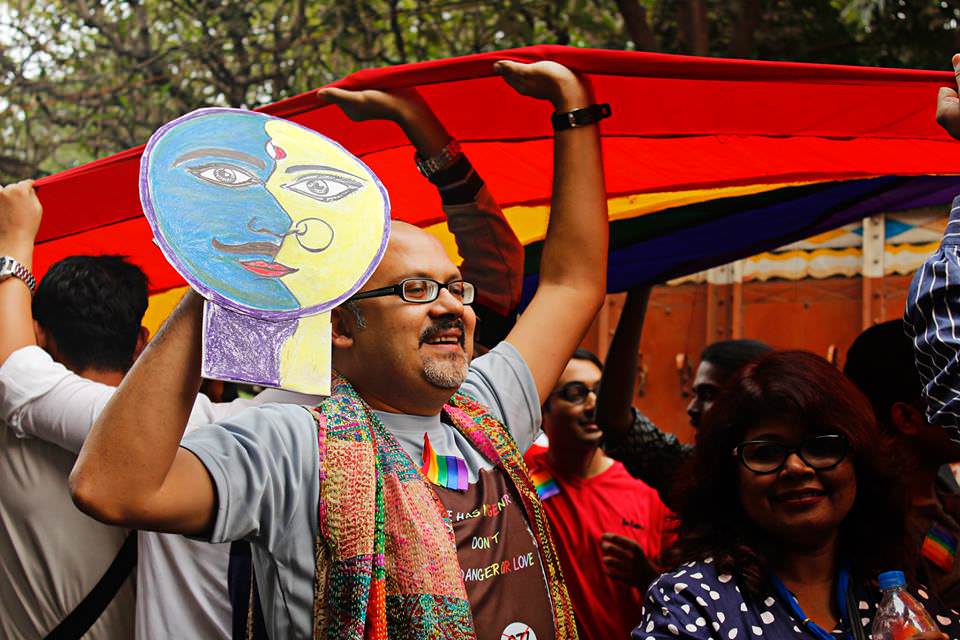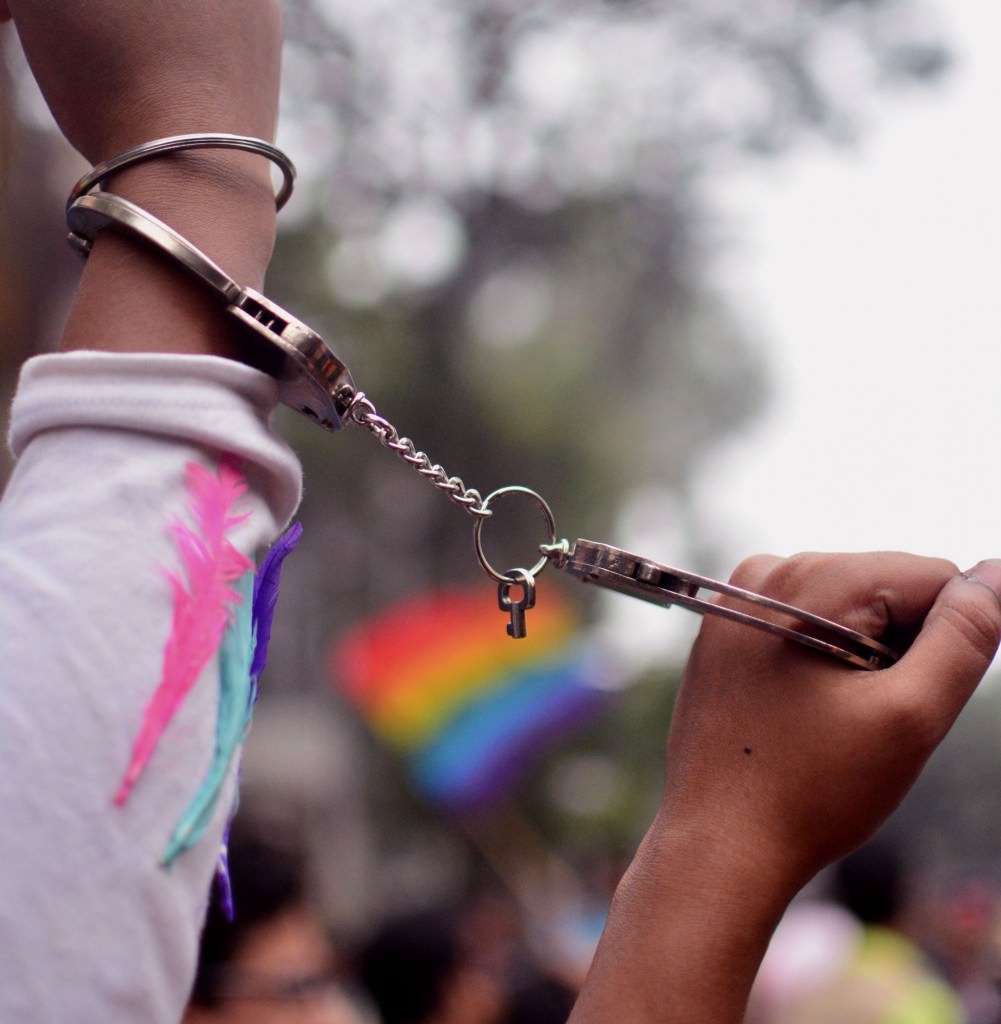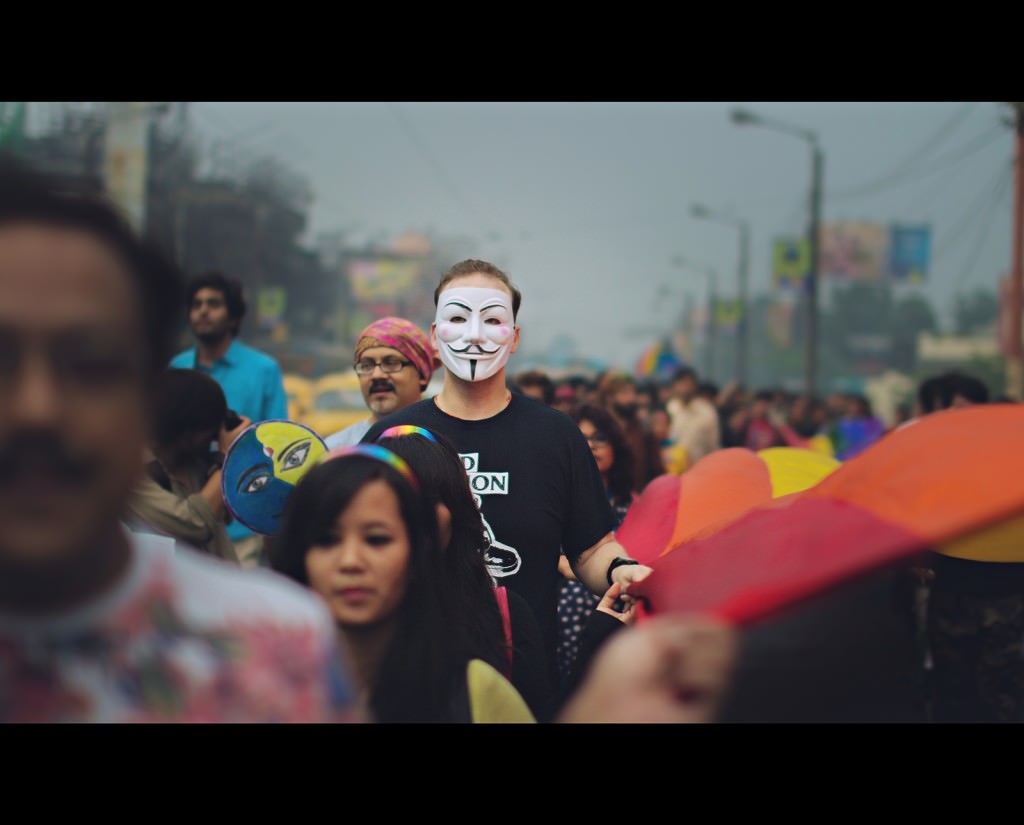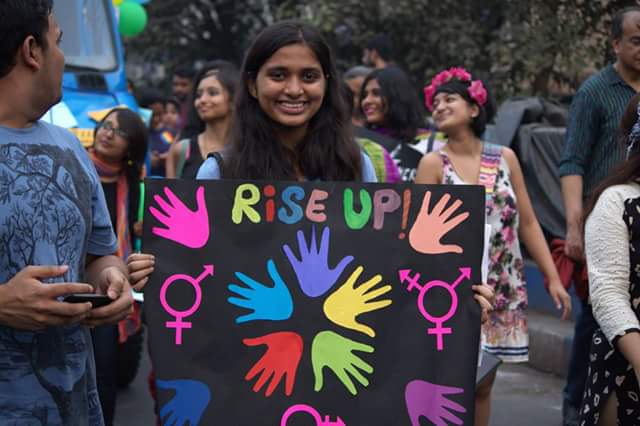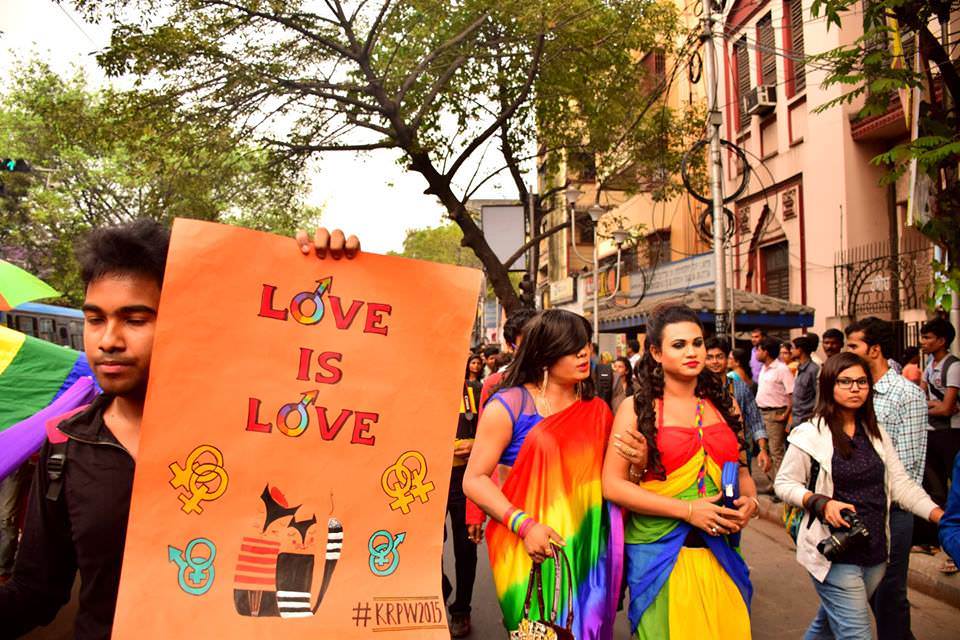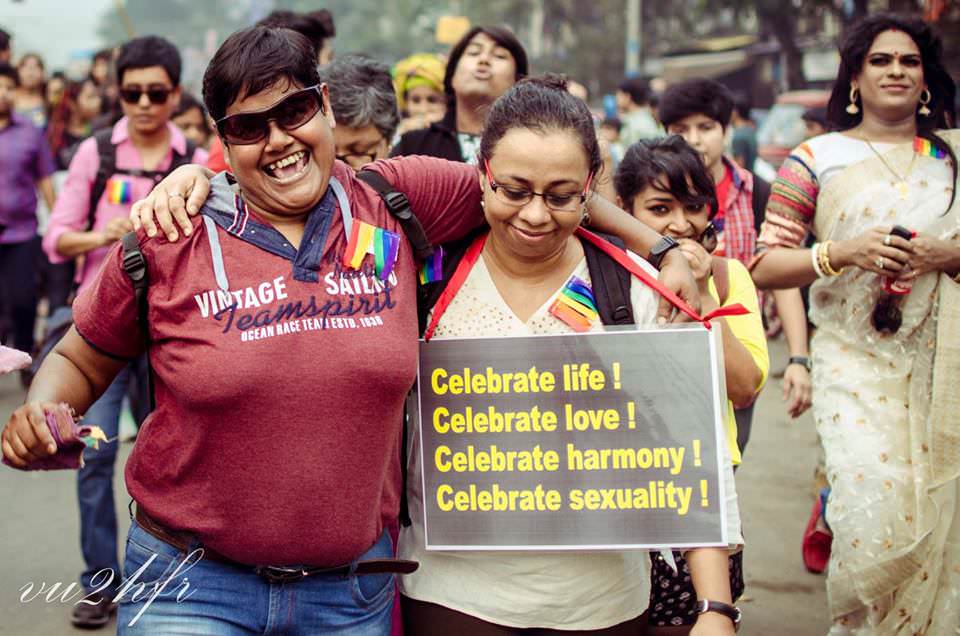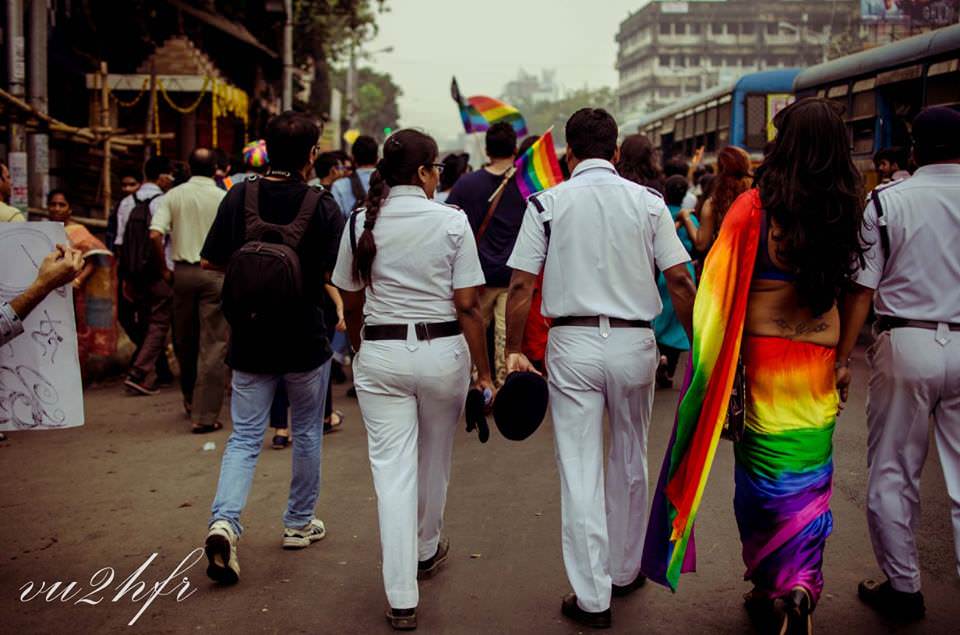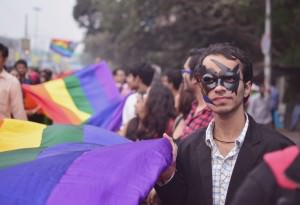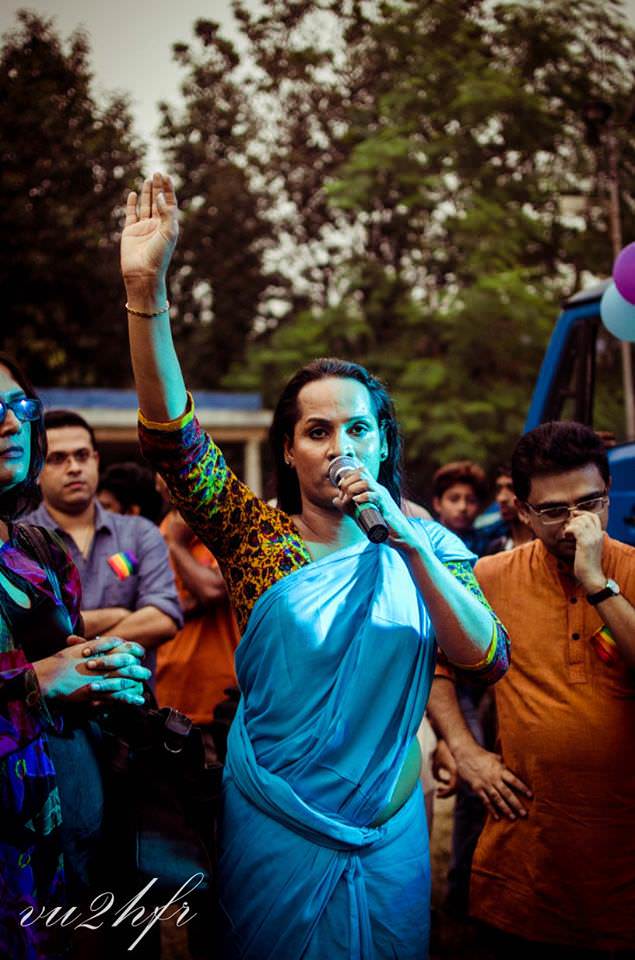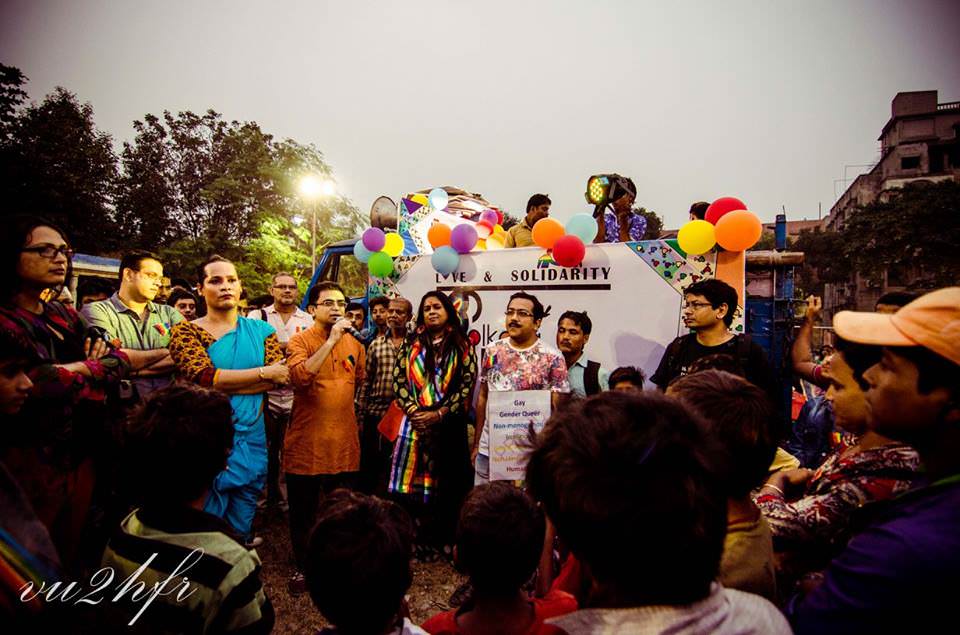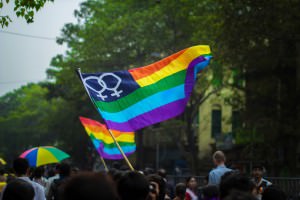 Check out Delhi Queer Pride 2015 too!
Photo credits: Nilanjan Majumdar, Krishanu Chanda, Souvik Chanda, Rimita Sen and Rupanjan De.