After 36 years, the Indian women's hockey team has qualified for the Olympics. And there is no better place to understand what that means than in Shahabad?—?a little highway town in Haryana that's been the nursery of women's hockey for over a decade.
How did we made it back? How did we find ourselves with a Olympics berth again? More importantly, where does this long, 36-year road back to the global stage begin? It begins in a sleepy little highway town off NH1.
The story of one academy, the so-called 'Nursery of Indian women's hockey', is nothing short of a fairy-tale.
Three hours away from New Delhi, off National Highway 1, is the modest iron gate of the Shahabad Hockey Academy. Drive too fast and you're likely to miss it. Inside, though, 70-odd girls practice on the lush AstroTurf of a hockey academy credited with consistently producing the most talented players in Indian women's hockey.
Conversations in sleepy Shahabad invariably revolve around them, so much so that their rigorous twice-a-day, everyday hockey practice sessions are part of Shahabad's routine. Thanks to this gruelling regime, an obscure Haryanvi town has produced 30 international women's hockey players in the last 15 years. It's an impressive statistic, one that stands testament to the sporting talent hidden in small-town India.
In a state with a notoriously skewed sex ratio, this is nothing short of a miracle.
"Those who would have never gone to Delhi are now going to America. Hockey also brought with it sports-quota government jobs. And as one batch of girls got fame and money, they served as role models for the next," says Coach Baldev Singh.
Fame and money are, of course, relative. And unless the sport you play is cricket, the perks are small.
Consider, for instance, the case of Rani Rampal. The 18-year-old is India's top striker, and was named in the International Hockey Federation's All Star Team in 2010. To use an analogy would be to call her the Virat Kohli of Indian women's hockey. But while Virat has a cool Rs 1 crore a year BCCI contract?—? endorsements and IPL aside ?— ?Rani's job as an Indian Railways clerk in nearby Ambala earns her Rs 10,000 a month, besides a Rs 4,000 scholarship.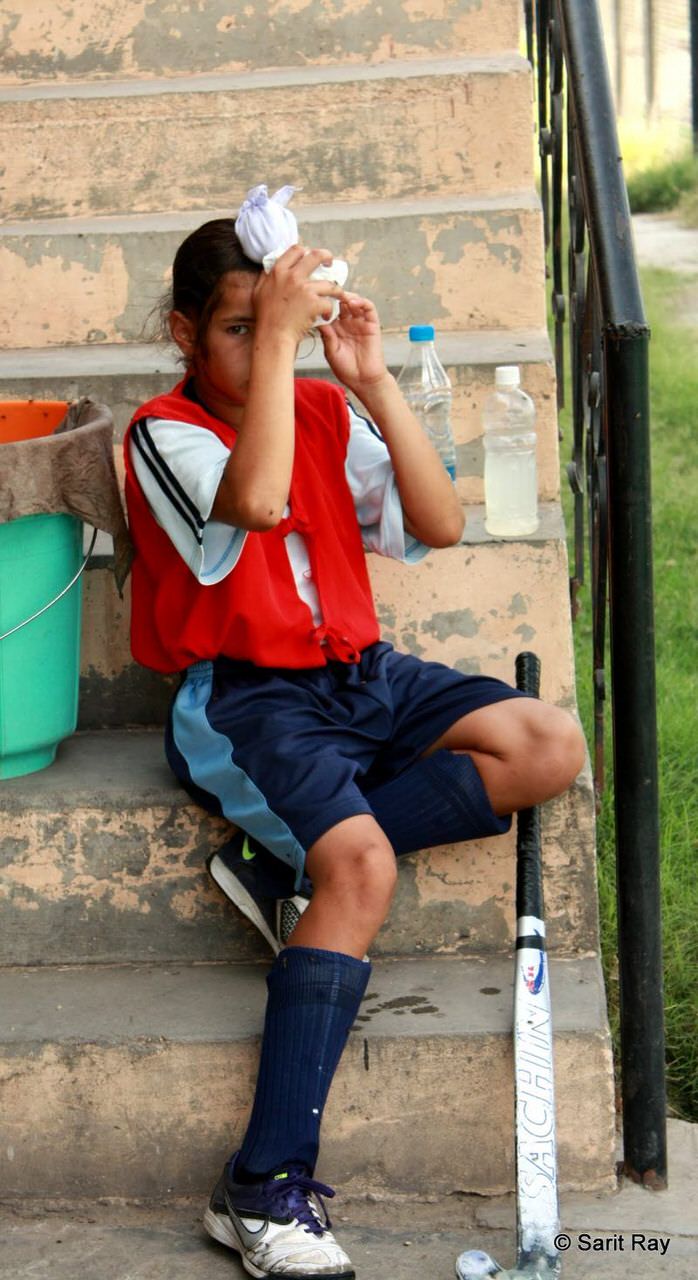 If you prefer text over images, read the same story in long form here: Inside Shahabad: The Nursery of Indian Women's Hockey Where Stars Are Born.
---
Sarit Ray edits the lifestyle supplement, HT48Hours at Hindustan Times, Mumbai. He tweets as @saritray2001. All images belong to the writer and photographer Sarit Ray