Bollywood and the Indian film-industry has always been a male-dominated sphere in which it's hard for a woman to establish herself as a skilled actress and as not just a pretty face or a backdrop showpiece. The film industry in India is still haunted by its unrealistic bodily expectations for its actresses and the rampant sexism shown in movies plagued by stereotypical gender norms. So when Smita Patil entered the film industry, she shook everything in her path and gave the patriarchy a run for its money.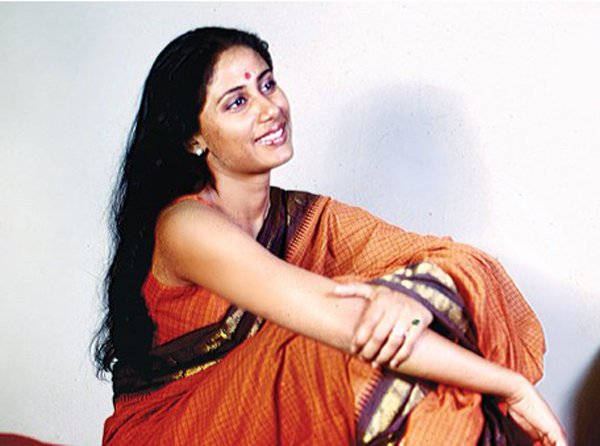 In a time where the feminist movement was fairly nascent in India and the film-industry was struggling between exploring social themes and conventional ones, Smita Patil was like the missing puzzle piece who fit just right.
It has been 31 years since she left the world, but her name is still revered and she is often talked of as one of the greatest actresses to grace the cameras. Smita Patil has always been praised not just for her captivating performances, but also for her compassionate nature and commitment to women's causes.
Early Years
Smita Patil was born in 1995 in Pune to Shivajirao Patil who was a Maharashtrian politician and social worker, and Vidyatai Patil, nurse and social worker.
Smita and her sister Anita attended a Maharashtrian medium school, Bhave Girls School (Now Renuka Devi School) where she was always interested in performing at school plays. At home, since both her parents were involved with social work and spreading awareness of social issues, Smita and her sister had a politically correct upbringing. Her parents encouraged them to join the Rashtra Seva Dal (RSD) which at the time was not a political organization but simply a group interested in molding the minds of the people in the right direction.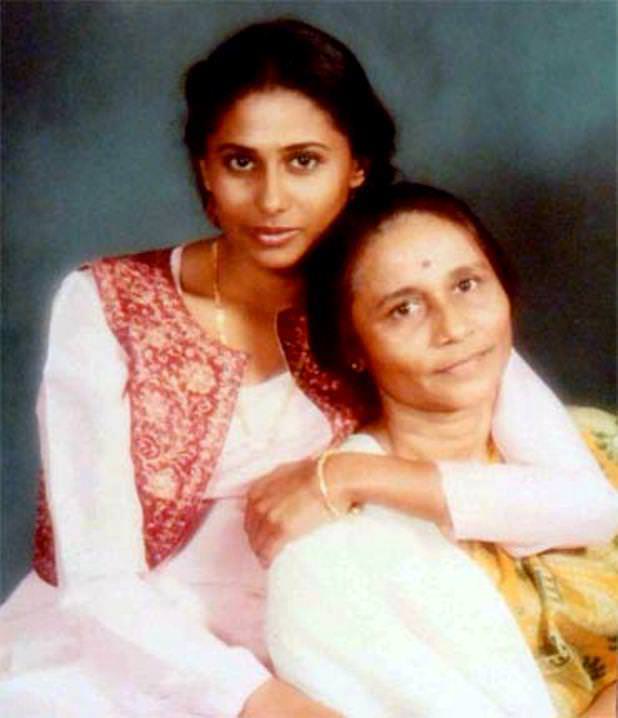 As a member of the RSD, Smita participated in many Bharat Darshan and Maharashtra Darshan tours, performing skits in remote villages to entertain, educate and serve the marginalized. The RSD acted as a counter to the RSS workshops conducted in these villages that brainwashed the people with Hindutva ideals. The ideas of egalitarianism, equality of faiths, and social justice were all imbibed in her at a very early age, which allowed her to stand for social causes as adult.
Smita did not know any English as a child, and only learnt it in college when she moved to Bombay. She taught herself English after reading Hadley Chase novels, and through friends of hers at St. Xavier's College. TV producers often approached her because of her looks and voice, but Smita always declined. Finally, after graduating from Film and Television Institute of India, she became a newsreader for Doordarshan. Offers started pouring in and she was offered a role in Charandas Chor (1975) by filmmaker Shyam Benegal, and there her journey started. She didn't look back.
Life and Works
Smita Patil's first film as a main character was Manthan (1976), where she played the role of a woman who leads a Harijan revolt, and with that she marked her place in the film industry as an actress worth her salt. At a time when the 'conventional' beautiful was in; she stood out and stuck by her darker complexion, big eyes and bold persona, challenging beauty standards and shaking the values of her audience, other actors, producers, and the media.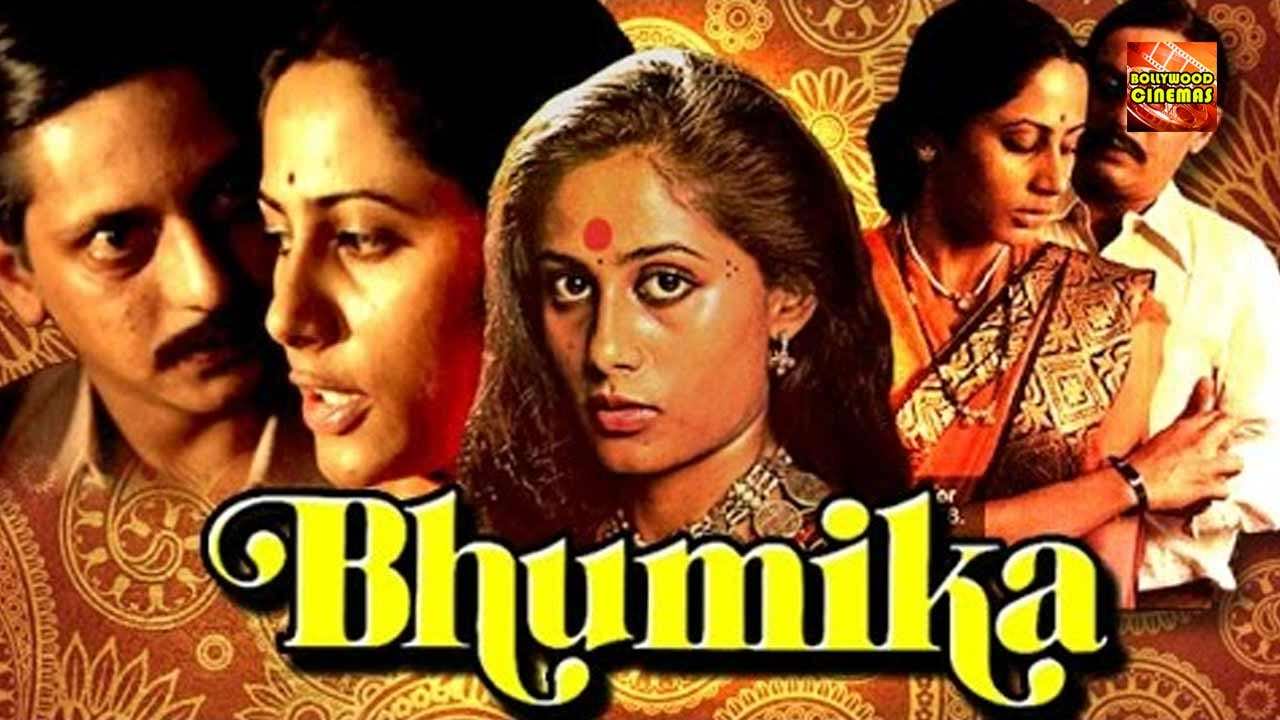 Smita Patil's flair was for art films, and she would immerse herself and take up roles that would portray the real-life struggles of millions of women in India, and acted as an icon of empowerment for many. She has even been known to do a few films for free or for very little money, like Bhavani Bhavai (1980) which explored caste-discrimination in Gujarat, simply because she passionately believed in the message it sought to spread. Her performances in films like Bhumika (1977), Chakra (1981), Mandi (1983), Arth (1982), and Umbartha (1982) to name a few, all portray strong female leads, and unusual female characters who decide to take up their lives in their own hands.
Her portrayal of an actress struggling to cope with her career, love, and independence, in Bhumika was widely acclaimed and earned her a National Award. Only Smita could play the role with such finesse, which rightly captured how women in the film industry have to struggle harder to make a respectable name in male-dominated workspaces. She sent out a message to the world watching, and Shyam Benegal, the filmmaker described her as one who blossoms on camera.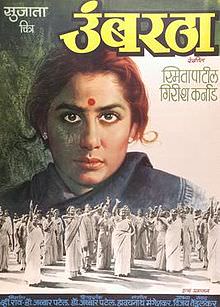 In Umbharta, she delivered the role of a woman who defies her conservative husband and mother-in-law's wishes and sets out to build her own identity. The film shows her taking up extremely unconventional jobs, and she plays the superintendent of a women's reformatory home. She also stands up against her husband's adultery. Her strong role in this film challenged the patriarchal narrative of a woman's identity being confined to a domestic role, and she gave hope to millions of women through the story.
Many say her most remarkable performance was in Mirch Masala (1987), which was released after her death in 1986. Set in colonial times, she plays the character of Sonbai, who is pursued by the subedar (Naseeruddin Shah), but refuses to give in to his advances. She runs into a chilli powder factory and locks it from inside. As the men outside gang up, women inside are urging her to give herself up, as this is the norm anyway. Fierce and relentless, Sonbai challenges this norm, and there is a striking moment in the film as all the women in the factory unite against the injustices they've all faced, and rain chilli powder on the subedar in their act of resistance. Smita's fiery stare into the camera is still remembered as one of the most iconic moments in Indian cinematic history, and is symbolic of the feminist message she left behind.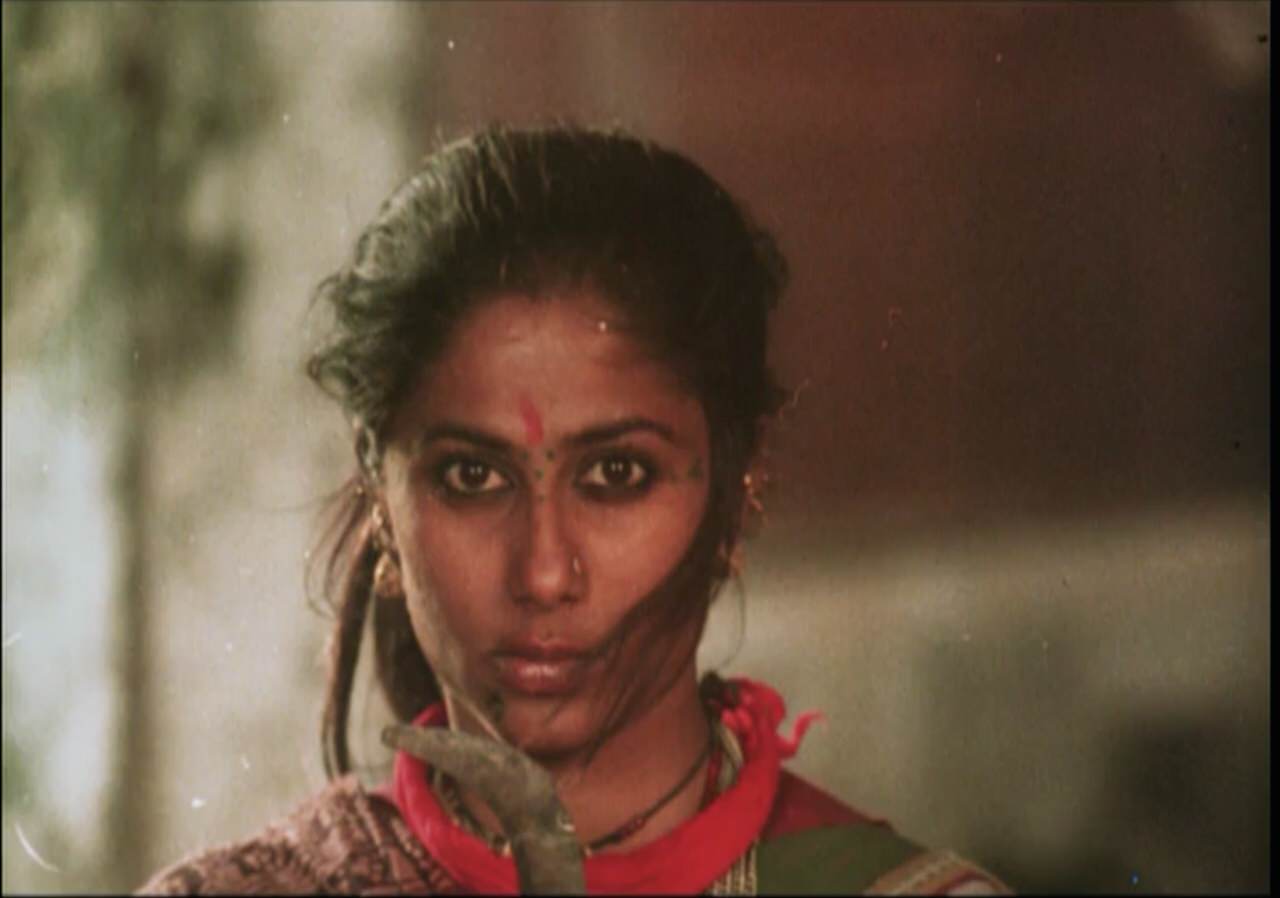 Smita's onscreen portrayals are an everyday mirror to many women's stories in India. Her dedication to women's causes and women empowerment didn't just show through the roles she played on screen. Smita was also a part of the Women's Centre in Bombay and is known to have contributed the money earned from her awards to women's organizations. She owned her sexuality, and would fight with directors if her roles required women to be portrayed subserviently, and was fiercely committed to changing societal perceptions about women.
Personality and Personal Life
All those who knew Smita loved her, and she was fondly remembered after her sad demise. Her family was incredibly attached to her, and she was extremely close with her sisters and her mother Vidyatai Patil, who was her constant pillar of support through good times and bad. Her family remembers her as a free-spirited person, and one who was deeply compassionate towards all. Everyone she encountered described her as a humble, down-to-earth person.
On set, Smita would always invite everyone to eat lunch together, from co-actors to clapper boys. She would reply to fan letters and answer interviews patiently and humbly. "She was not class conscious, whether with a spot boy or a fellow actor. I have never seen her bullying anybody or being demanding", said Om Puri. Deepak Sawant remembers her being extremely concerned and disturbed by the stories of abuse she heard from many women at her women's groups. She would fret over the fact that she could not do anything beyond helping some women financially.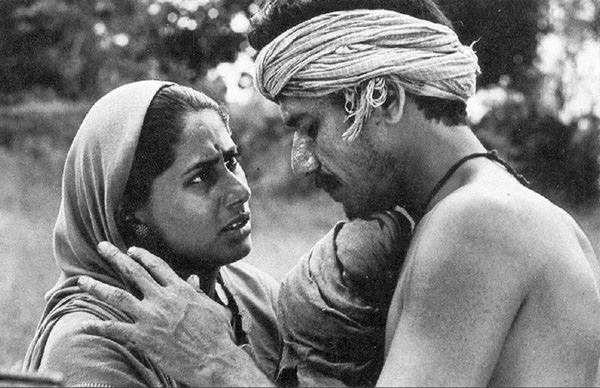 A multi-faceted personality, Smita was also known to be a good photographer, and having a good eye she would help out with production and costumes as well. Amongst close friends and family, she was also known for having premonitions – she once phoned Amitabh Bachchan to check on his well being, and the next day he was caught in an accident. She also mentioned to Poonam Dhillon, who recalls this incident in Searching for Smita (Films Division, 1989) that she would die at 31, which eerily came true.
After working with many directors in art films, Smita turned to commercial movies as well. This, she felt was not only necessary to her reputation as an actress, as small filmmakers also looked to cast big actresses to induce audiences to watch these films, but also to her versatility as an actress. Very few understood her move to work in commercial films, for her roles in commercial films were completely different than what she used to play. However, she refused films that were extremely offensive, but reminded her audience that if she didn't accept the role, someone else definitely would. Hence she found it fruitful to do films which even though weren't quite as progressive, did not exactly downplay the importance of women. Bheegi Palkein (1982), Thikana (1987), and Arth (1982) are some examples.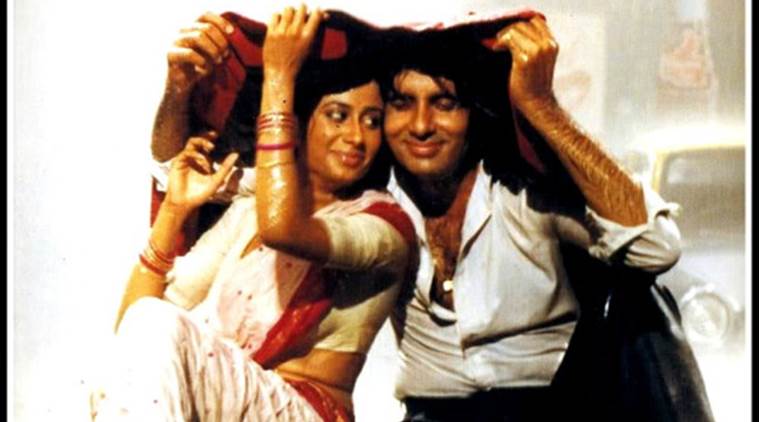 Patil faced criticism and sexist comments from the audience, industry counterparts, and media, for her "bathing scene" in Namak Halal (1982) alongside Amitabh Bachchan. However, she ignored them gracefully and pointed out that doing commercial films helped her audience build curiosity for her smaller films with the social messages. She believed that even if her audience watched the smaller films expecting her to remove her clothes, they would at least watch it and learn a few things.
Smita was an inspiring woman – so sure of herself and her ideals. She found herself and her identity, and always said that she would only marry someone who accepted her for who she is. A staunch believer of equality in all aspects, she aspired to marry someone who would share the responsibilities in the marriage and household, and if not, she wasn't hesitant to consider separation. At the time, the subject of divorce was a huge taboo, but she stood her ground and always accepted the idea that divorce could be a part of marriage.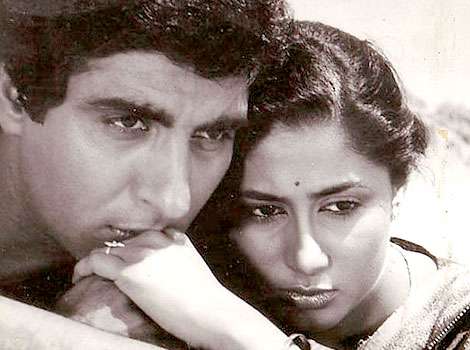 It is unfortunate that one of the biggest controversies surrounding Smita's name is her relationship with Raj Babbar. When Smita and Raj fell in love with each other, Raj was already married to Nadira Babbar. Since Smita was not one to hide her relationships, this too came under public scrutiny and she was shunned from all sides, and called a "home-breaker". Even then, when Smita realized that Raj could not give her what he promised, she planned to leave him and take their baby along, standing resolutely against those who undermined her independence and self-sufficiency.
Despite the ambiguous love that was shown towards Smita throughout her life, her death hit everyone hard, and is a constant reminder of the care and caution that women's bodies need after pregnancy. After giving birth to her and Raj Babbar's son, Prateik, she soon fell extremely ill. In the early hours of the day of her death, her fever soared and even though she was rushed to the hospital with a large team of doctors attending her, she slipped into a coma and soon took her last breath. This was just 14 days after the baby's delivery. Her family and friends grieved her loss heavily, and contend that her death was due to gross medical negligence. News of her death sent shock waves throughout the country for she died very young, and never got to fulfil her dream of being a mother. The industry remembered her on-screen and off-screen presences with much love, and there were many a tribute for Smita Patil.
Legacy and Inspiration
India has made tremendous efforts to honour the presence of Smita Patil. She was awarded the Padma Shri in 1985. Her mother recalled that years after her death, they met the wife of a clapper boy who Smita had helped with a financial difficulty. It turned out that they opened a school in her memory – The Smita Patil Public School, Shirpur, Maharashtra.
On the occasion of Indian Cinema completing a 100 years in existence, a postage stamp with Smita's face was released in her honour. In 2012, Smita Patil Documentary and Short Film Festival was held to commemorate her contribution to the field.
Because Smita is fondly remembered by everyone, we cannot forget the significance her presence had in the world. Smita's talent was unparalleled, she was her own. Even Shabana Azmi, who was constantly pitted against Smita as part of media masala, states, "She was born for the camera. It lingered over her face and she held it captive without the slightest effort. I felt both challenged and inspired by her as a co-actor."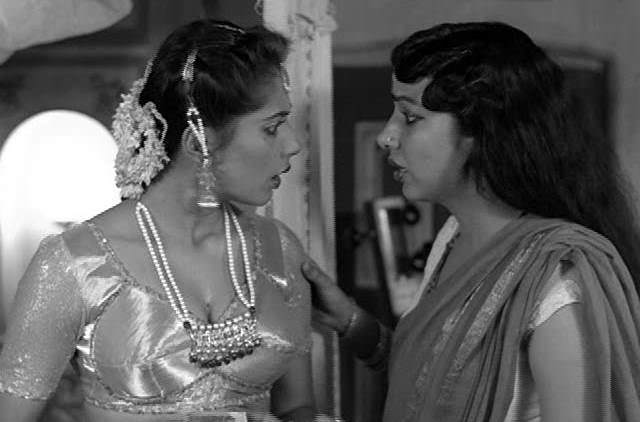 It is not only her contribution to films, but also her work towards feminist causes that makes us mourn her even more. Smita challenged the conventional norms of society by daring to take up the roles she played, and in that process she acted as a model of hope for the many women who could relate to the plight she expressed in her movies. I can only describe her death as truly tragic, for she was a beacon of encouragement to women in abusive relationships, women who are constantly struggling with the patriarchal barriers to their careers, women who are fighting for the wage gap, women who juggle family and work in frugal conditions, and the list goes on and on.
In her performances she has redefined what it means to be an Indian woman, she has shaped the discourse around sexuality, and she has provided a lens into the social stigma that surrounds Indian society even 30 years after her death. Even her death is a call for need of better healthcare for women, pre- and post-pregnancy, since childbirth complications (which can be prevented with care and attention) kill approximately 55,000 women in India every year.
Smita is the perfect example of a woman who understood her privilege, and used it to the best advantage to help others who did not have the same. She brought together all the drama and the reality in our lives and created the perfect milieu; and truly lived up to her name.
References
Smita: A Brief Incandescence by Maithili Rao