We are all aware of the large reach and popularity of Wikipedia. However, what most people don't know is that, according to a study conducted in 2011, only 9% of the editors at Wikipedia were women. And the percentage for India is even lower, just 3%.
Wikipedia recognises the systemic gender bias that is created because of factors such as these and thus enables its diverse range of users to edit and create Wikipedia pages, with reliable and authentic sources.
For April, Sexual Assault Awareness Month, Feminism In India along with Punjabi Wikimedians co-organised a Wikipedia Editathon on 'Sexual Assault Awareness Month' at Bhai Vir Singh Sahitya Sadan, a premier Punjabi literary and cultural organisation, to increase the representation of Indian NGO's working on child sexual abuse, sexual and domestic violence on Wikipedia as well as to teach a new skill of creating and editing articles on Wikipedia to the youth.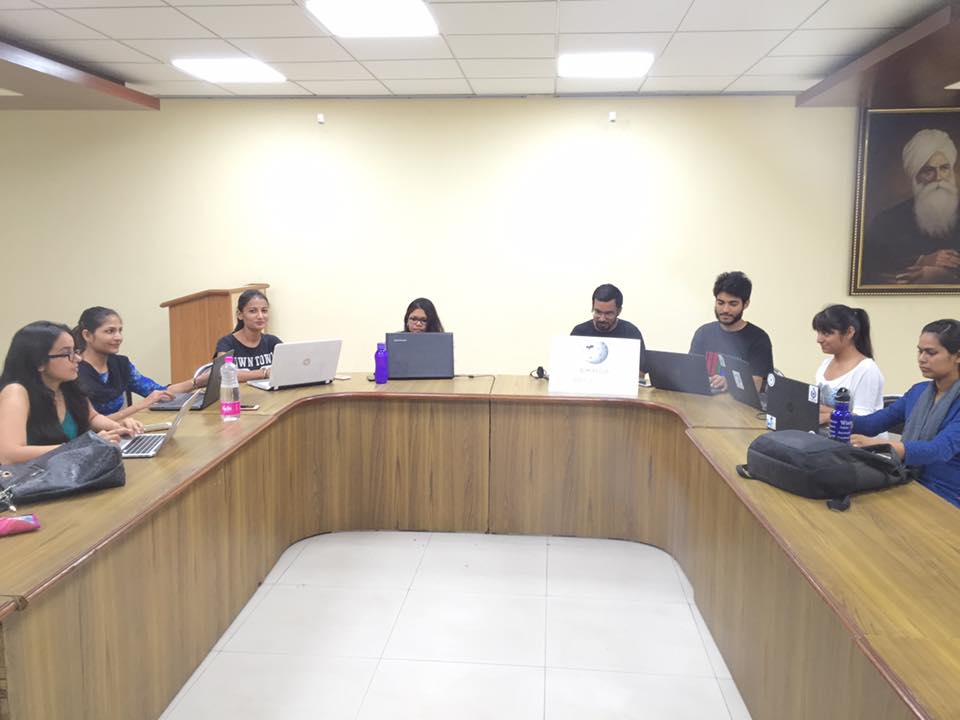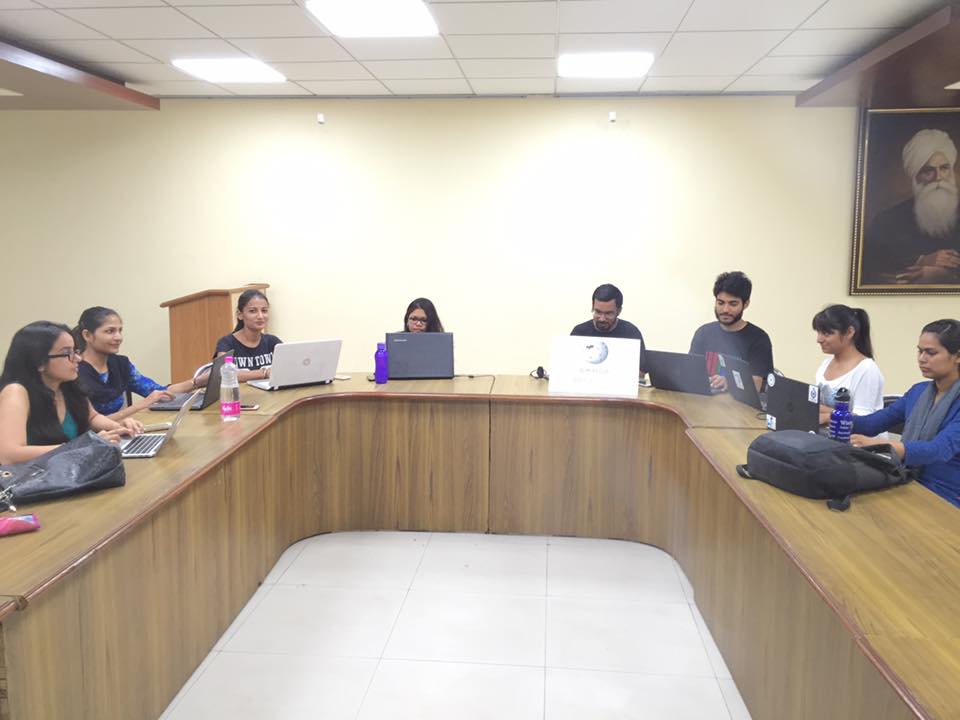 Accordingly, we created a list of Indian NGOs and looked at their representation on Wikipedia. A lot of the names of the list did not have any Wiki pages, while the ones which did had very basic and limited information (stub pages).
We were a group of 12 participants in total. The event began with a discussion on the whys and hows of Wikipedia editing for new-comers.
We're all set up and ready for our #WikipediaEditathon with @pbiwikimedians, profiling orgs working against #CSA & #sexualassault for #SAAM. pic.twitter.com/JdSnB7wVTB

— Feminism in India (@FeminismInIndia) April 15, 2017
After that, each participant chose one or more NGO absent from Wikipedia, and started digging through the internet looking for interviews, news reports and e-books that mentioned their chosen NGO to write comprehensive Wikipedia articles on them.
By the end of the day, the participants had created a total of about 15 Wikipedia pages in three languages – English, Punjabi and Bengali – increasing the representation of Indian NGOs multilingually!
Articles
Below is the list of Wikipedia pages we created in various languages:
English
SheSays India: Japleen
PCVC: Asmita
Tulir: Japleen
Punjabi
Bengali
SheSays India: Megha
Statistics
Articles Created: 15
Articles Edited: 16
Total Edits: 63
Editors: 9
Words Added: 7.35K
Article Views: 50* (as on April 18, 2017)
To view detailed statistics, click here.