We're delighted to share with you an exciting piece of news. Feminism in India won the Social Media For Empowerment Award 2017 (#SM4E2017) under the Online Safety category for our campaign #DigitalHifazat by the Digital Empowerment Foundation.
The campaign was based on a research report that surveyed 500 people on experiences of online abuse and cyber violence. The campaign kickstarted an important conversation of online violence against women, the gendered nature of trolling and online harassment. Find out more about the campaign here.
We're grateful to everyone that shared the campaign, wrote in to us with their experiences, and participated in the survey.
Here are some photos from the event, and our acceptance speech at the end!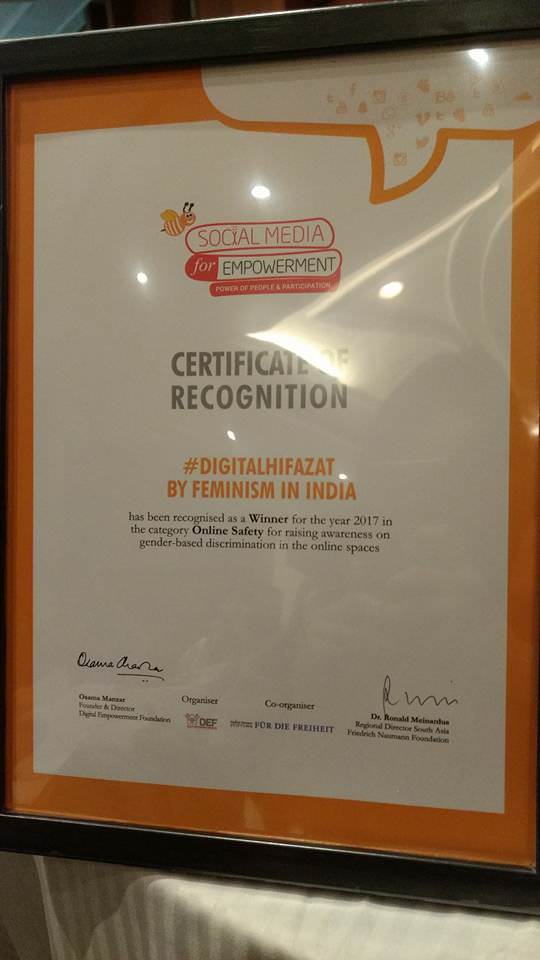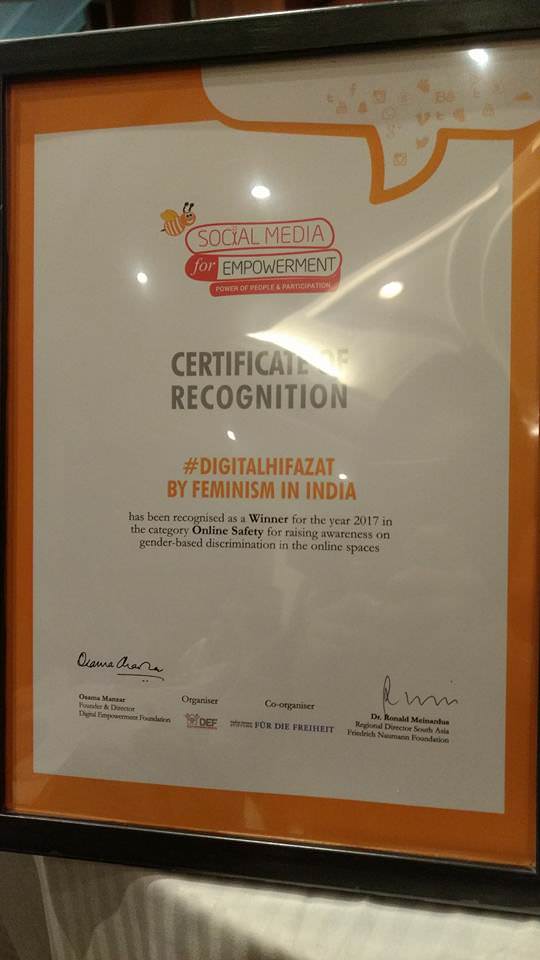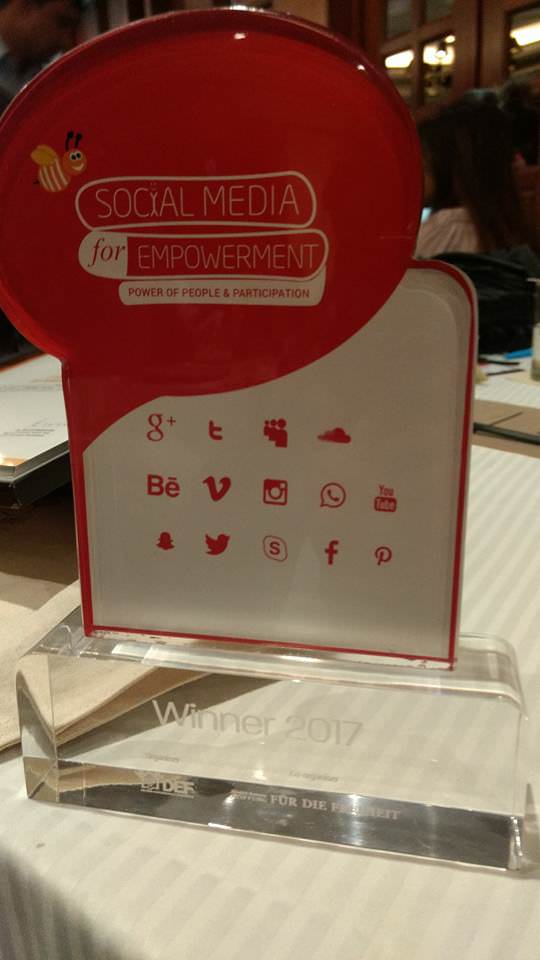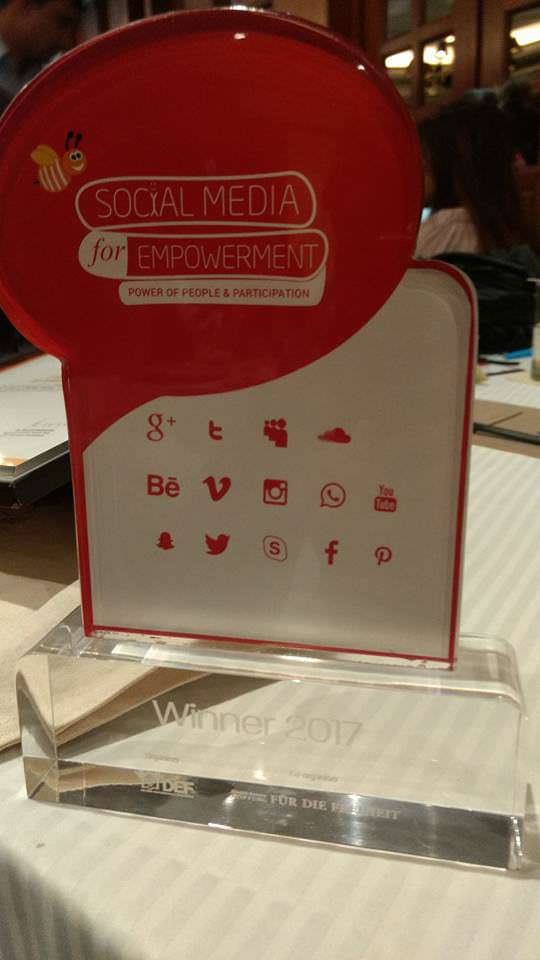 Here is our short acceptance speech after winning the award!