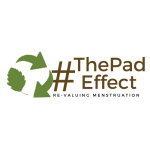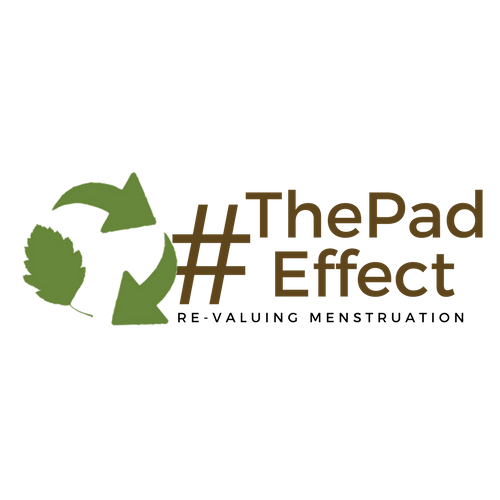 Editor's note: Approx 125kg of sanitary waste is generated per person during their menstruating years and these sanitary napkins can take 500-800 years to break down! #ThePadEffect is a campaign to advocate for sustainable menstruation and prevent thousands of tons of sanitary waste.
As India braces itself to the new Goods and Services Tax (GST) rates that is to be rolled out on July 1, the GST Council declared tax rates for 1211 items on May 18.
Among these were sanitary towels, napkins and tampons. The tax rate on these goods would be 12% (this is the second lowest tax slab, the others being 5%, 18% and 28%).
Superficially, this is an improvement since until now, sanitary napkins, which are considered a luxury item in India, were taxed 14.5%.
For comparison, the government has declared sindoor, bangles and bindis, which have no essential value, as tax-exempt. Also for reference, just some of the other items included in the same category as female hygiene products are drawing books, frozen meat products and cellphones.
The government's priorities are clear. Marital signifiers like sindoor are clearly adjudged to be more important to a woman's well-being than essential sanitary products. Because God forbid a woman does not have sindoor to properly display her marital status!
As the nation's taxation policies become increasingly centralised with the passage of this act, it is worrying to see that the government doesn't realise the purpose of sanitary products as an essential product.
India has about 355 million menstruators. Out of these, 70% cannot afford sanitary napkins.
On February 25, Congress MP Sushmita Dev had launched a petition on Change.org urging Finance Minister Arun Jaitley to remove taxation on sanitary products. This received 2,04,518 signatures from all over the country and was even supported by Union Women and Child Development Minister Maneka Gandhi, who wrote to Jaitley urging him to provide 100% tax exemption for eco-friendly and bio-degradable sanitary napkins, under GST.
NGO She Says launched a social media campaign under the hashtag #LahuKaLagan (taxation on blood), which received an overwhelming response, with people directly addressing FM Jaitley asking him to waive off the said tax. This movement also saw a lot of support from celebrities, especially popular comedians like Malika Dua, Rohan Joshi, Atul Khatri etc.
India has roughly 355 million people who menstruate. Out of these, a whopping 70% cannot afford sanitary napkins. This in turn affects the participation of girls and women in education and the workforce. The lack of sanitary products and use of unhygienic alternatives increases the risk of reproductive tract infections (RTIs) by 70%. While the disposal of such products is definitely an environmental problem, avoiding the use of sanitary products is also not the solution. There are many individuals and enterprises working on alternative eco-friendly products. Hospital and sanitary waste management is a different issue altogether, which needs to be addressed separately.
Marital signifiers like sindoor are clearly adjudged to be more important to a woman's well-being than sanitary products.
Many of the currently available brands of sanitary napkin are made out of plastic, which is non bio-degradable. Burning such products creates harmful toxins in the air. Sanitary waste, therefore, should be considered as medical waste, since it also includes blood. One way to dispose them is incineration. As part of the Swachh Bharat campaign, two such incinerators were installed in two hostels in New Delhi. However, the movement failed to spread across the nation.
Feminism in India, along with Eco Femme, Uger Pads, SHE Cup, Boondh, Shomota and Saathi launched #ThePadEffect campaign to address this issue. This movement seeks to create awareness about the harmful effects of sanitary waste on the environment, and also provides information about the various eco-friendly alternatives that are available in the market. This campaign will be culminated on May 28, which is celebrated internationally as Menstrual Hygiene Day.
---
Featured Image Credit: DNA India