Nur Jahan was the wife of Mughal Emperor Jahangir, and the most popular Mughal Empress. Rising from hard circumstances, she eventually became the de-facto ruler of the Mughal empire on her own worth. Her contribution in art, literature, the societal and cultural conventions of the time raised the Mughal empire to its peak. She is perhaps the first, and only Mughal empress who played a more important role in governance, than the king himself. Her life and works have deeply interested historians due to their flamboyant nature.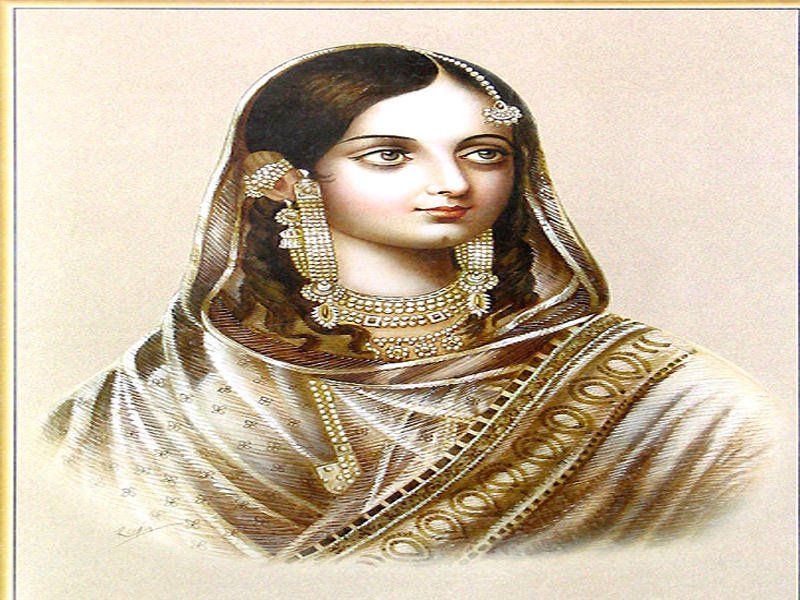 Birth and Early Life
Nur Jahan was born on the 31st of May, 1577 in a caravan near Qandahar while the family was travelling from Afghanistan to Mughal India to seek a better fortune in King Akbar's court. Her parents, Mirza Ghiyas Beg and Asmat Begum, named her Mehr-un-nissa or 'Sun among the women' with hopes that the new born child would bring a better luck for the family. Her father, for his sagacious skills was appointed the diwan (treasurer) for the province of Kabul, and soon rose amongst ranks and won the title of Itimad-ud-Daula or 'Pillar of the State' by the emperor himself.
Mehr-un-nissa grow up in the women's quarters of the courts, learning Arabic and Persian literature, arts, music, architecture etc. Sources of the time portray her as intelligent, vivacious, and alluring.
Marriage with Sher Afghan Khan
As was the tradition of the time, Mehr-un-nissa was married to Ali Quli at the young age of 17. He was an adventurous Persian who served in the army under King Akbar, and later Jahangir, and was called Sher Afghan Khan or Tiger-slayer for his sharp shooting skills. Soon after her marriage, Mehr-un-nissa learned these skills too. She later became the best markswoman in Jahangir's escort.
In 1605, she had her only child with Ali Quli, a daughter named Laadli Begum, whom she loved dearly. Two years after this, Sher Afghan Khan was killed. The circumstances of his death are controversial. While some believe that Jahangir had fallen in love with Mehr-un-nissa and so got her husband killed, other historians deny any such romantic development till after Sher Afghan's death. A tomb, still in existence in Puratan Chowk in Burdwan district in West Bengal, says that Ali Quli met Qutubuddin Koka in battle, in which both of them died. 
Mehr-un-nissa was the best markswoman in Jahangir's escort
Marriage with Jahangir and Subsequent Rise of Nur Jahan
In 1611, Mehr-un-nissa got married to the emperor Jahangir in a relationship that was looked at by many as an emblem of love and affection. It was believed by many historians that Jahangir wanted to marry her even before her marriage with Sher Afghan, but Akbar disapproved of the match and subsequently arranged for her marriage with her first husband. However, more modern scholarship denies any such complications and owes it to fictional stories and gossips. What remains known though, is the affection between Jahangir and his newly wed wife, whom he lovingly gave the title of Nur Mahal (light of the palace) at the time of their wedding, and later the title of Nur Jahan (light of the world).
Within the first few months of her marriage, Nur Jahan easily seized the reins of the empire. Jahangir's love for drinking and opium, and disinterest in administration made the Empress responsible for administration and ruling, which Nur Jahan did without any hesitation. Having had her family members in the administration, she was not new to the power of the throne, and her efficiency in the imperial realm made her worthiness of power quite clear. Her authority marked a new landmark of peace and prosperity in the history of the Mughal Empire.
Also read: Razia Sultan: The First and Last Woman Ruler of Delhi Sultanate
Administrative and Military Endeavours
Nur Jahan's accomplishment as the empress is well-recorded. It is also agreed that she played a conscious role in leaving a mark in history. The addition of her name as 'Nur Jahan, the Queen Begum', in all letters and grants sent with the emperor's name, and the advent of the coins minted with her names are a few examples.
Nur Jahan took special interest in the state of women, particularly orphan girls in her kingdom. She held informal courts where she would discuss issues and pass verdicts on petitions from court nobles. To consolidate the power of the empire, she also appointed her father and brother in the court positions and got her daughter (Laadli) and niece (later, Mumtaz Mahal), to marry Jahangir's sons from his previous wives. Though she lent power to her family and ensured the succession of the Mughal Empire in known hands, she never did so at the expense of the sanctity of the empire.
Nur Jahan traded with European merchants, and collected taxes from foreign traders. She even held international diplomacy with other women of different countries. Alexander Dow, an official of the East India company is known to have said, 'Nur Jahan stood forth in public; she broke through all restraint and custom, and acquired power by her own address, more than by the weakness of [her husband] Jahangir.' Nur Jahan was aware of her unconventional ways of ruling, and the limits to her power, and made sure to never compromise with the integrity of the empire.
Nur Jahan had unconventional ways of ruling and successfully prevented many rebellious uprisings
She was also known for her adept military mind, and dealt successfully with many rebel uprisings. When Emperor Jahangir was captured by the rebel leader Mahabat Khan, Nur Jahan herself led the army to rescue him. When she was captured too, she skillfully arranged for her escape and raised an army right under the scrutiny of her captive.
Contribution to Art, Literature and Culture
Along with the strong military persona of Nur Jahan, there was another side to her marked by aesthetic values. She played a major role in reforming and developing the arts, literature and clothing of the time period. She built her father's mausoleum in Agra, an exquisite marble structure that lay the precedence of the Taj Mahal. Jahangir's tomb in Lahore, which he set in construction during his lifetime was completed by Nur Jahan after the Emperor's death. She also built several mosques and gardens, like the Shah Dara (Royal Threshold) in Lahore which surrounds her husband's tomb. Her interest and talents also extended to literature and paintings. Well versed in Arabic, she wrote under the pseudonym of Makhfi (the concealed one). 
Decline and Death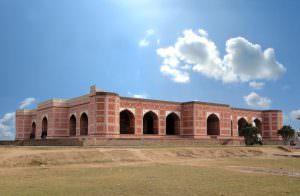 Jahangir died in 1627, without naming his heir to the throne, which started a war of succession amongst his sons, Prince Khurram (later known as Shah Jahan), and Prince Shahryar, who was also Nur Jahan's son-in-law. Though excessively fond of Prince Khurram in the early parts of her life, she sided with Prince Shahryar, but was betrayed by her brother Asaf Khan (who was also the father-in-law of Prince Khurram), who helped in his defeat. In 1628, Prince Khurram came to throne as Shah Jahan, and chose a dignified exile for Nur Jahan. She spent the rest of her life with her daughter in Lahore, near her husband's mausoleum. She died in the 1645, and was buried in a tomb of her own design. The inscription on her grave reads;
"On our lone grave no roses bloom,
No nightingale would sing;
No friendly lamp dispels the gloom,
No moth e'er burns its wing."
---