While society seems too busy telling girls the many things that they aren't made for, there comes one amongst many who break these stereotypes and lay down the foundation for others to follow, proving that girls aren't just capable, but also excellent if only given the chance. Alisha Abdullah is one such trend-setter and prejudice-breaker. She is the first female national racing champion, super-speeding in bike, kart, and car racing, breaking stereotypes and being everything the society believes women cannot be.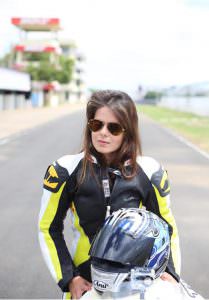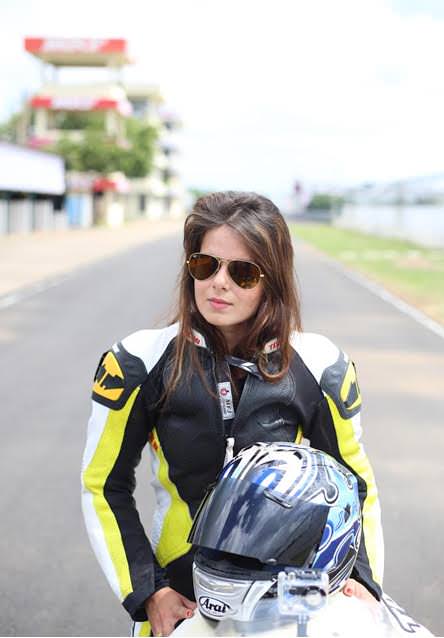 She started racing as a child and was winning go-karting races at the age of 11. Born with speed in her genes, Alisha looks up to her seven time national champion father as her earliest inspiration.
However, acceptance within the society and the racing arena didn't come easily. 'I have faced a lot of negative comments. People used to see me as if I'm doing some alien stuff. But now, by God's grace, the mentality and thinking of people has changed. Earlier, people didn't take it easily when a girl overtook them. Now the scenario has changed, they accept women as their competition', says Alisha.
Also read: Misogyny In Sports Makes Me Feel Like A Broken Tape Recorder*
Alisha, who has been a part of the racing fraternity for around 15 years now, has raced against both men and women. Her accomplishments do not limit themselves there. She has also starred in a Tamil movie titled 'Irumbu Kuthirai' where she played the role of a biker gangster. Her passion for racing is clear when she says, "I did a small role for a friend because it was his movie, but I can enter Bollywood, provided that the role has something to do with racing."
As it happens with most accomplished women, when Alisha got married in the month of January this year, the media coverage shifted from her brilliant racing career to marital bliss. And like most women, she also disliked the intrusion. 'The attention was absolutely unwanted. People will speak if you are good, and if you are not up to their expectations, they will still speak. So I always ignore such unwanted talk', says the biker, and adds with a smile, 'I just do what I am supposed to do'.
Also read: Runners With Wife And Everyday Sexism In Sports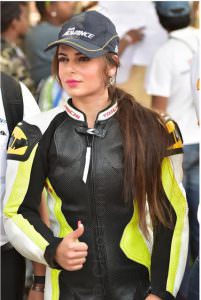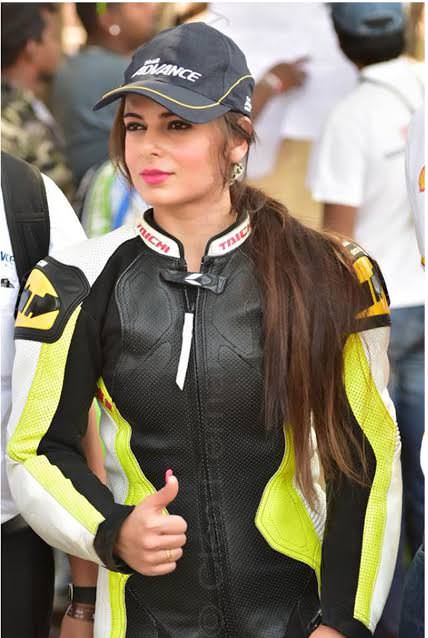 Alisha is extremely passionate about her work, and realises the need for including Indian women in the racing arena. She set up the Alisha Abdullah Racing Academy for Women in Chennai in 2014 that trains aspiring racers to compete at national level races. Being the first female national level racer, and the fastest female racer in the country, Alisha wants to create many more like her and does everything she can to empower them.
Being thankful for her family's support, she says, 'Initially it was a very hard journey because you have to focus on your career, as well as on the other girls to train them properly, so that they learn the skills better. I started everything from scratch and my family supported me very well'. She also added that the Academy has big plans for the upcoming year, and she's gearing up for it.
To top it all, Alisha is also involved with social work, especially for stray animals. 'I help animals, especially dogs. My grandmother used to feed around 80 dogs around our place. I do whatever little I can to help them be safe', says the biker.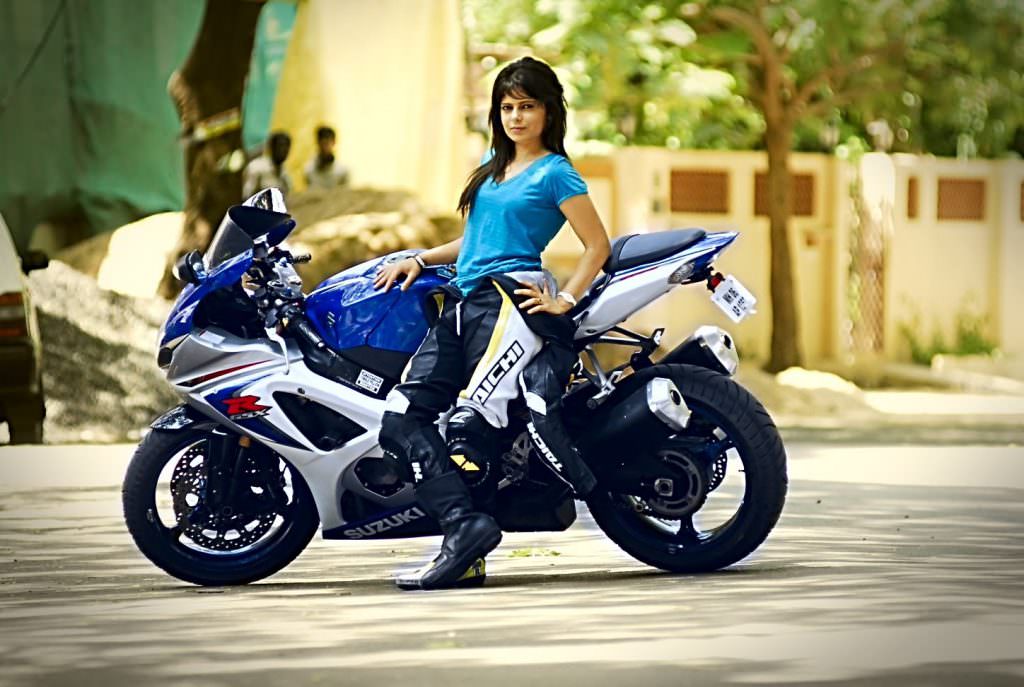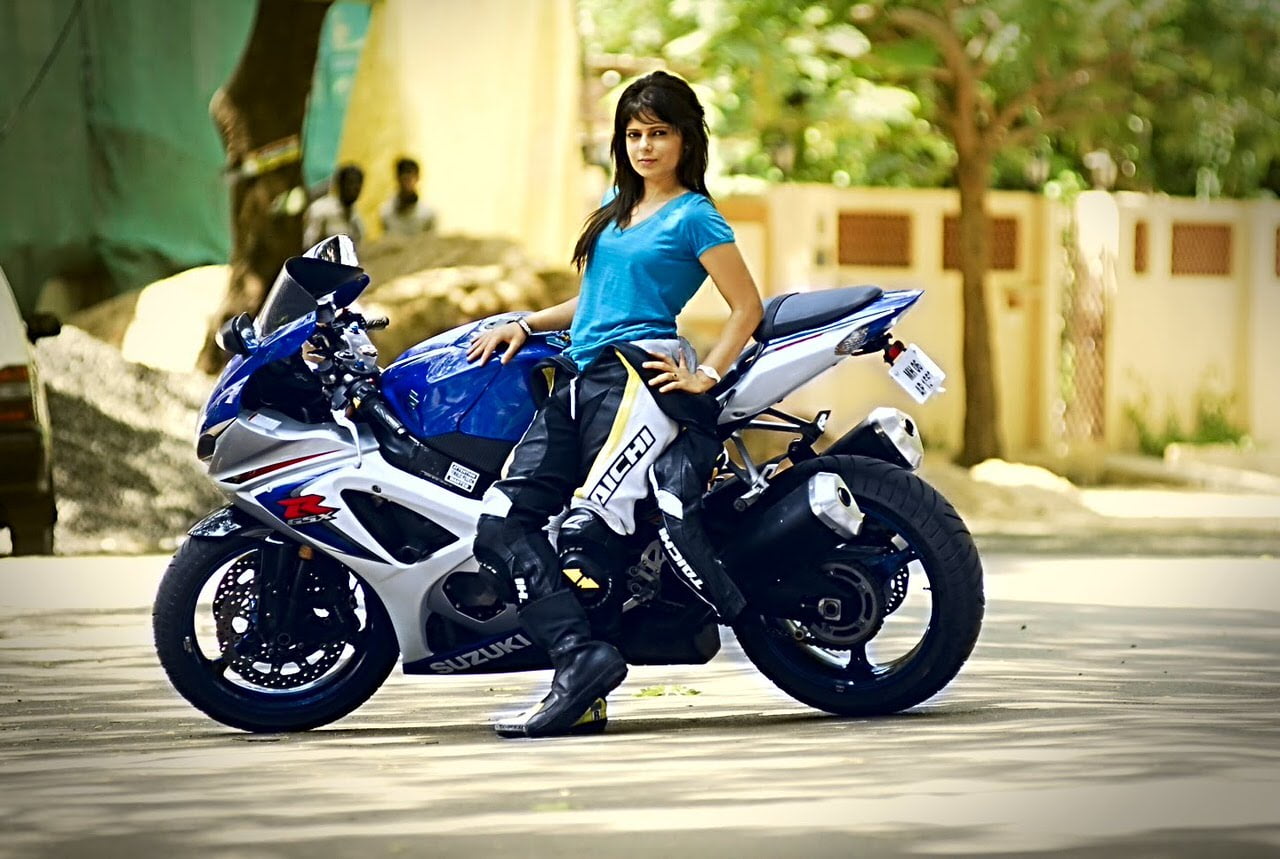 Alisha's achievements include being the First Indian woman to get a podium finish in the International Toyota VIOS Cup. She is also the Indian representative of Women in Motorcycling Commission of the Federation of International Motorcycling (FIM). Having won over 80 awards and shattering stereotypes against women, especially women in racing and also women's driving skills, she clearly is an icon we look up to and seek inspiration from.
---
FII wishes Alisha Abdullah all the very best for her future endeavours and hopes that she continues to rock our worlds!
All images via Alisha Abdullah.