When people think of women working towards the betterment of women's rights and education, especially in the subcontinent, names like Malala Yousafzai, Sharmeen Obaid Chinoy and Emma Watson come to mind. But while many praise the women of the present and their contemporary works, many have forgotten the pioneers who started it all. One such pioneer was Sarala Devi Chaudhurani.
Sarala Devi was an exceptional woman best known for being the founder of the first women's organisation in India – The Bharat Stree Mahamandal in Allahabad. Sarala Devi was also a writer, singer as well as a political activist and leader.
Early life and education
Born on 9th September 1872, in Calcutta, to a renowned Bengali family, Sarala Devi was the daughter of Janakinath Ghosal, secretary of the Bengal Congress. Sarala Devi's father and mother, Swarnakumari Devi were both successful Bengali writers. Her mother was a successful woman novelist of Bengali literature.
Sarala Devi was related to the Tagore family through her mother's side, as she was the granddaughter of Debendranath Tagore. Sarala Devi was also the niece of poet Rabindranath Tagore. An eminent feminist, Sarala Devi was a promoter of female education and worked hard to bring recognition to the importance of female education in the country.
Sarala Devi completed her education from Calcutta University when she passed her B.A. exams in English literature. She was among the few women graduates of her time as it was still taboo for women to get an education in India at that time. She was an exceptional student and received the Padmavati Gold Medal for her excellence.
Participation in the Freedom Struggle
She was an expert in Persian, French, and Sanskrit and was interested in literature, music and arts from a very early stage. Sarala Devi participated as a political leader in the Freedom Struggle Movement as well as the leader of the Anti-British Movement. She entered politics through her interest in music when she started writing and singing songs to encourage the people to stand up against the British Raj.
While Rabindranath Tagore created the tune for the first two lines of Bande Mataram, it was Sarala Devi who put the rest of the verses to music which later became the National Anthem of the nation. She also sang the song at the Banaras Congress Session despite the British Government's ban on it, which resulted in the song becoming popular. She also composed many other nationalistic songs that played key roles in the Freedom Movement.
In 1905, at the age of 33, Sarala Devi married the lawyer and journalist Pandit Rambhuj Dutt Chaudhary, a member of the Indian National Congress. After her marriage, she moved to Punjab and helped her husband with editing an Urdu weekly newspaper named Hindustan and with time, started an English edition of the paper as well.
Advent of Bharat Stree Mahamandal
During this time, Sarala Devi founded the first woman's organization in India known as the Bharat Stree Mahamandal in Allahabad. The main goal of the organization was to promote and improve female education in the country which was not well recognized at the time. The organization believed in the advancement of women by bringing together women of every race, class and party in India. Membership was obtained through an entry fee of one rupee and was open for any woman regardless of caste, race, or class.
The organization established various branches in several cities around the country including Lahore, Hazaribagh, Delhi, Karachi, Kanpur, Calcutta, Hyderabad, Amritsar, Bankura and Midnapur. She is also the founder of The Bharat Stree Shiksa Sadan – a school for girls in Calcutta.
After the Rowlatt Act was passed, countrywide tensions broke out against several government policies which resulted in the Jallianwalla Bagh Massacre. Both Sarala Devi and Rambhuj criticized the stance of the government in their newspaper, which resulted in the arrest of Rambhuj. Sarala Devi's arrest was also planned but was not carried out as a woman's arrest at that time could lead to further political complications.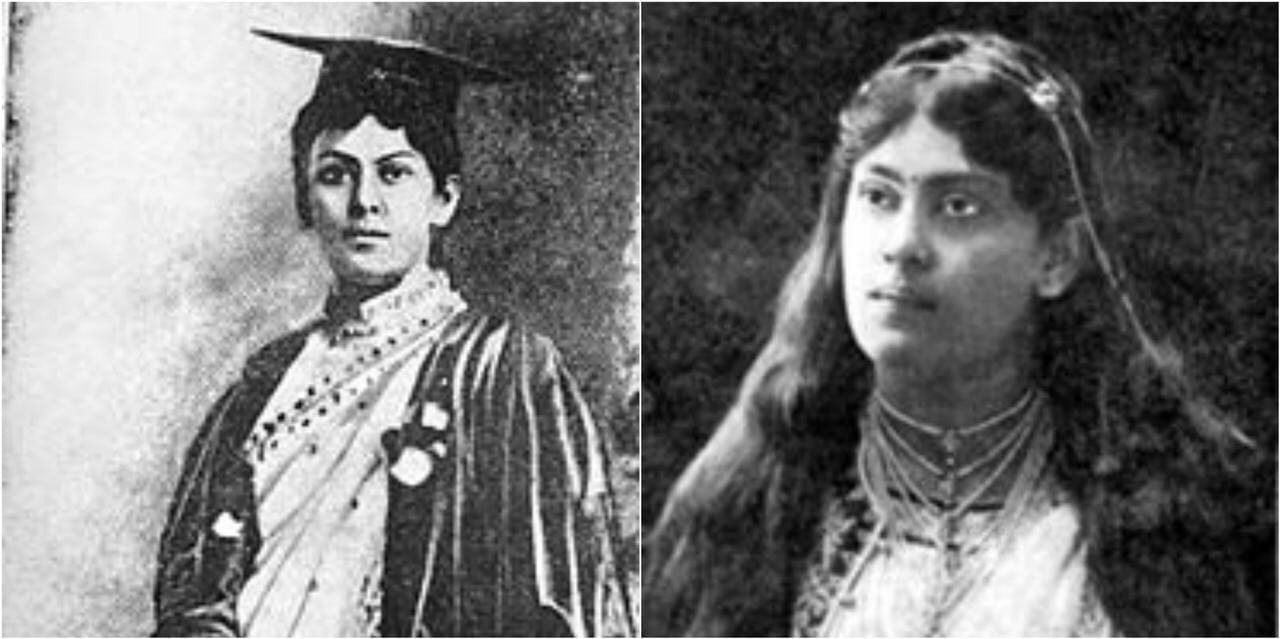 Relationship with Gandhi
It was in 1901, when Sarala Devi was 29 years old, that Mahatma Gandhi first saw her. She was conducting an orchestra, playing a song she had written for the Indian National Congress. However, it wasn't until after the Jallianwalla Bagh Massacre, when Mahatma Gandhi went to Lahore and stayed as a guest of Sarala Devi that a close friendship formed between the two.
Although the extent of their close friendship is still debated amongst historians, the fact remains that both became each other's confidantes. Sarala Devi supported Gandhi throughout his political career which often caused a political difference in opinion with her husband. Sarala Devi's only son, Deepak was married to Gandhi's granddaughter, Radha.
Journalism and social work
On top of being a prolific writer, Sarala Devi also edited various journals including the prestigious journal Bharati, founded by her uncle Rabindranath Tagore. The journal included articles and contributions from various authors throughout the country. Sarala Devi herself wrote numerous songs and articles for the journal while also expressing her views and ideas.
Three of her ideas for the journal were:
One must not be afraid to die as our life was meant for courage, adventure and service to others.

A person should have a strong and healthy body to lead a worthy life for regular exercise is a necessity.

If the British insults one, one should take immediate action oneself without waiting for legal justice for it is the peculiarity of the British to respect only those who are able to beat them down in any fair competition.
Sarala Devi was also known for introducing various functions for the youngsters to encourage them to serve India. She founded the Festival of Heroes, Birashtami Utsav, on the second day of Durga Puja. Poems with names of heroic men were chanted and flowers were thrown in honour of each man. Due to the extensive attention her functions garnered, she introduced many more festivals like them to inspire and motivate the youth of the country. She also took part in the Swadeshi Movement and put forward the rule that women should begin using swadeshi products.
Some of her most important publications include Nababarsher Svapna, Banalir Pitradhan and Jibaner Jharapata. She also wrote a book full of songs called Satagan, literally meaning "A Hundred Songs".
Sarala Devi died just two years short of India's independence, on 18th August 1945 at the age of 72. Sarala Devi was a feminist who worked for the education of women in India and through her work, became one of the most renowned feminists of the subcontinent.
Also Read: Life Of Pandita Ramabai: Championing Women's Education And Social Reform | #IndianWomenInHistory