Aruna Asaf Ali was a luminous star in the firmament of India's freedom struggle. Indeed, modern Indian history would be bleak and meaningless without mentioning her invaluable contributions to the country's struggle for independence.
Early Years
She was born Aruna Ganguly, into a Bengali family domiciled in United Province, on 16 July 1909. Since the Gangulys were adherents of the Brahmo Samaj, they were fairly progressive, as compared to their orthodox fellow upper castes. Aruna's father owned and ran a restaurant. She was related to the Tagore family as the Rabindranath Tagore's youngest daughter Mira had married her father's younger brother.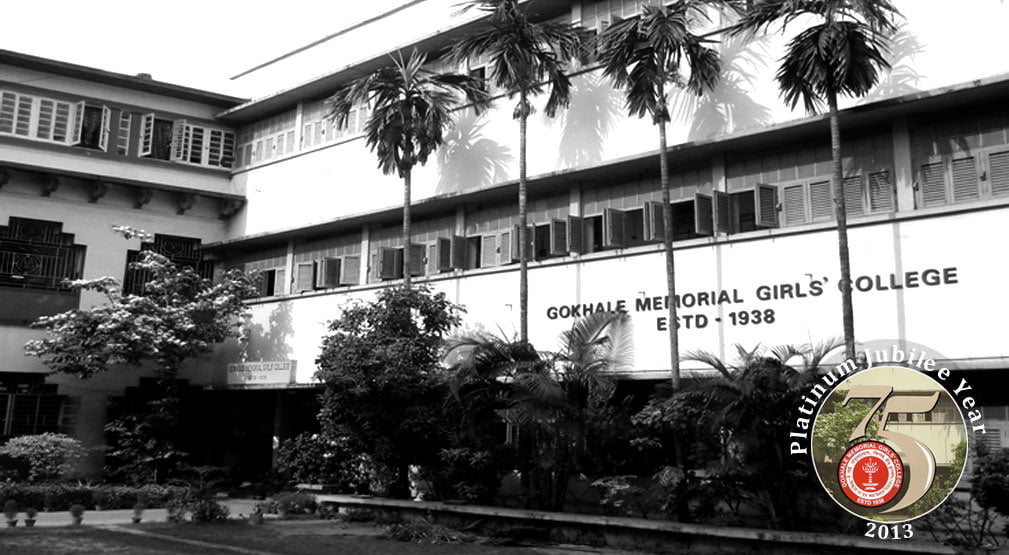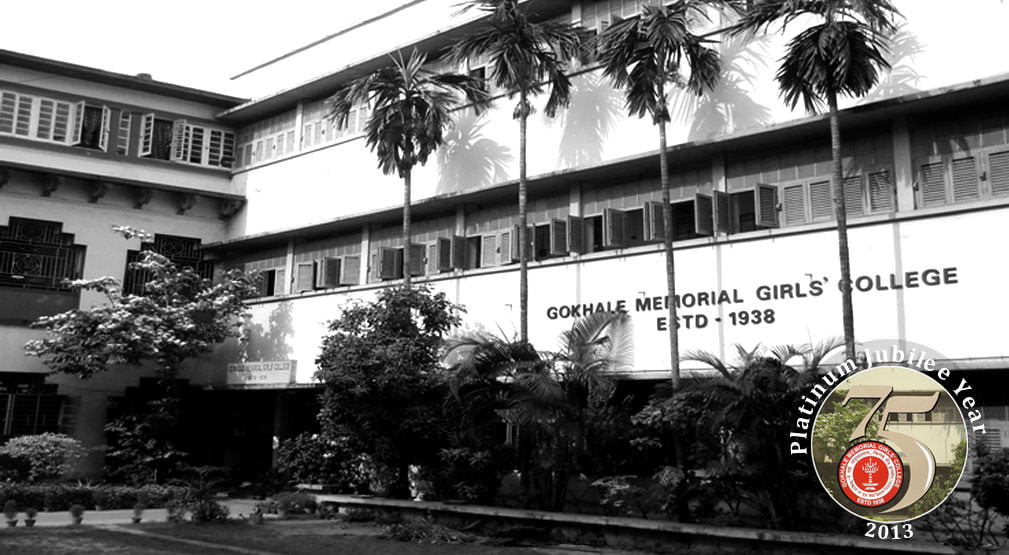 In an age when the bulk of Indian women were not allowed to study, Aruna received the best possible education: schooling at Sacred Heart Convent, Lahore, followed by All Saints' College, Nainital. After her graduation, she taught at the prestigious Gokhale Memorial School in Calcutta.
A life-changing event
In 1928, when Aruna was barely out of her teens, a chance meeting changed her life forever. In Allahabad, she came in contact with a progressive barrister by the name of Asaf Ali. Their ideology and taste were so similar that an age difference of 21 years notwithstanding, they were determined to tie the knot.
In the teeth of vehement opposition from both their families, owing to obvious socio-cultural-religious differences, they went ahead with their plans. In one of her numerous biographies Aruna Asaf Ali is quoted saying:
"My father was no more when Asaf and I married in September 1928. My paternal uncle Nagendranath Ganguly, a university professor who regarded himself as my guardian, said to relatives and friends that as far as he was concerned I was dead and he had performed my shraddh"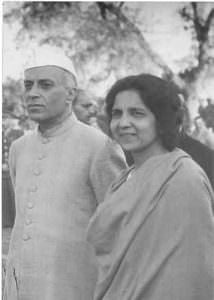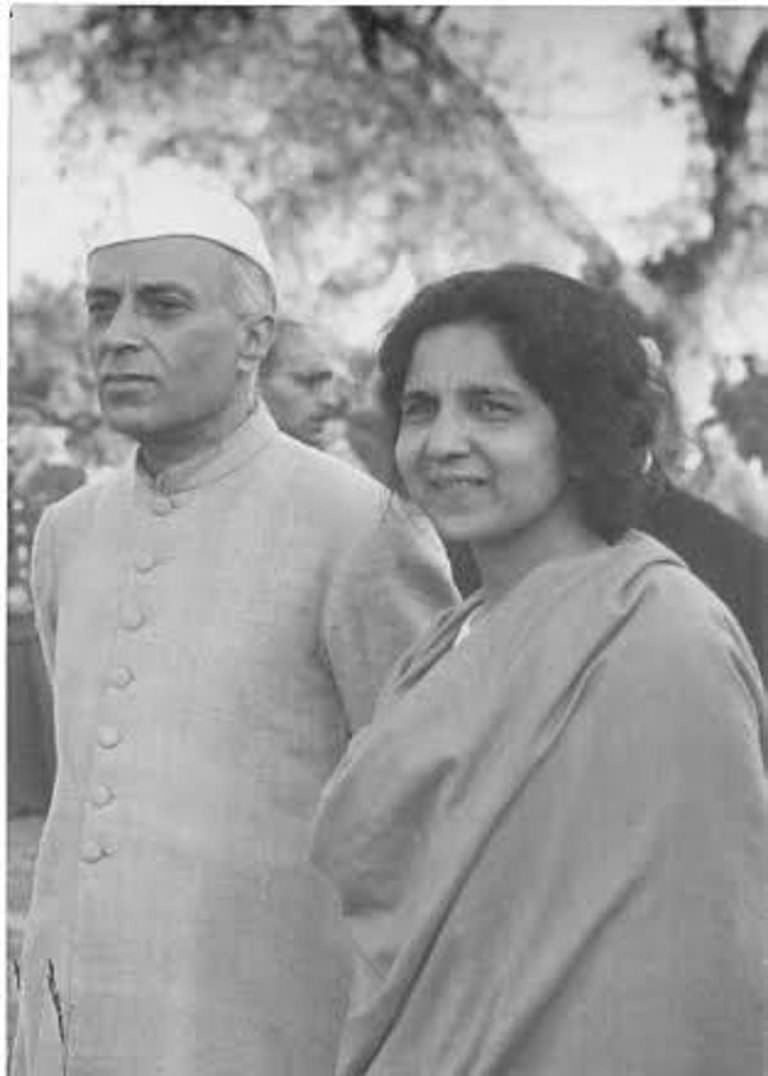 However, well-known profiles from the freedom struggle such as Gandhi, Nehru, Sarojini Naidu, C. Rajgopalachari and Maulana Azad blessed the newly-weds. It was a star studded affair so to say. After her marriage, Aruna moved in with her husband's family. Though Asaf Ali planned to leave his ancestral home in Old Delhi's dingy Kucha Chelan locality and move to the posh Civil Lines area, yet she refused because she had no wish to separate Ali from his doting mother Akbari Begum.
Their married life was by and large peaceful. They were so devoted and dedicated towards their motherland that the couple avoided raising a family. Asaf Ali was one of the three lawyers who defended Bhagat Singh and his accomplice Batukeshwar Dutt during their trial.
Also Read: 6 Strikes By Indian Women That Will Inspire You
Asaf Ali moulded his wife's mindset by introducing her to authors like Virginia Woolf, Shaw and Marx among others. A staunch Congressman, he inspired Aruna to join the party. Owing to her enthusiasm and zeal, she soon became an important member of the Congress.
She participated in public processions during the Salt Satyagraha (1930) and was arrested on charges of being a vagrant. She remained in prison even after the Gandhi-Irwin Pact of 1931, when all political prisoners were released. In solidarity with other women prisoners, she refused to leave the premises unless the others also released. Following Gandhiji's intervention and a public outcry, Aruna Asaf Ali walked free.
Then came the momentous period of her life. The struggle for independence had reached its pinnacle. On 8 August 1942, the All India Congress Committee passed the Quit India resolution at its Bombay session. Forthwith the government arrested all the major leaders besides all members of the Congress Working Committee, in a bid to pre-empt success of the movement.
To overcome the crisis, Aruna Asaf Ali who was then 33, swiftly stepped in to preside over the remainder of the session. On the following day i.e 9th August, she hoisted the Congress flag at the Gowalia Tank Maidan (now Azad Maidan) in Bombay, before a huge crowd of supporters and party workers. Decades later, during the golden jubilee celebration of the Quit India movement in 1992, Aruna Asaf Ali, by then a frail 83-year-old, recreated the historic occasion by raising a flag at the historic venue in Mumbai.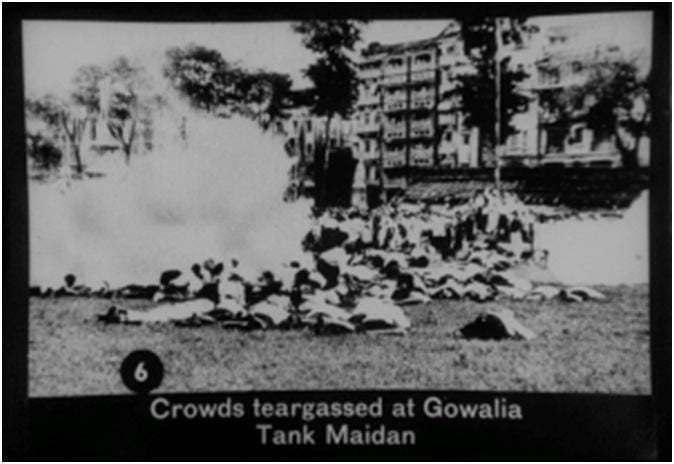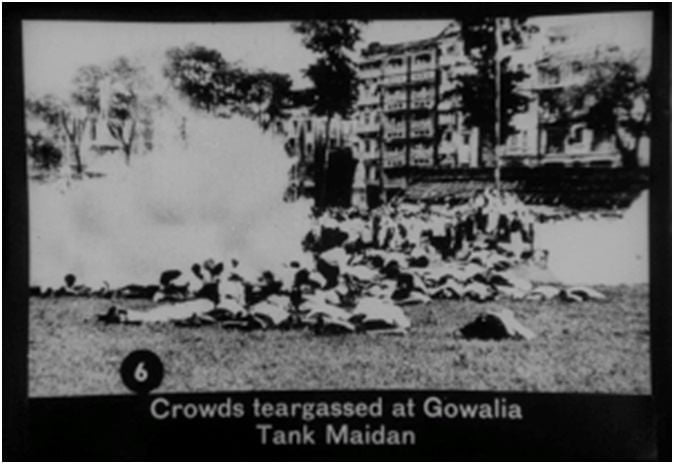 Back to the incident, police resorted to lathi charge and lobbed tear gas shells to disperse the surging crowds who had gathered to witness the event. To escape arrest, Aruna went underground. Around this time, along with Ram Manohar Lohia, she would edit Inquilab, a monthly magazine of the Congress Party.
Aruna was a member of the Congress Socialist Party – an intraparty unit for activists with socialist leanings. However, she steadily grew disillusioned with the Congress Party's approach towards socialism, which she held so dear. Her time with the Socialist Party ended when she joined the Communist Party of India in the early 1950s.
She played a crucial role in the formation of National Federation of Indian Women (NFIW), the women's wing of CPI. In 1956, following Khrushchev-Stalin spat she quit the CPI. In 1958 she was elected the mayor of Delhi. She masterminded the establishment of reputed publications (now defunct) like Patriot (daily) and Link (weekly). In 1964, she rejoined the Congress but quit active politics.
A grateful nation remembers
Following her husband's demise in 1953, Aruna lived alone for the rest of her life. Aruna Asaf Ali died in New Delhi on 29 July 1996, aged 87. The following year she was bestowed the Bharat Ratna, posthumously. In 1998, the government issued a commemorative stamp for her. A strategic road in south Delhi Aruna Asaf Ali Marg was named in her memory. Most importantly, she earned the sobriquets Heroine of the 1942 Movement and Grand Old Lady of the Independence movement.
Also Read: Remembering The Red Feminist: Anuradha Ghandy | #IndianWomenInHistory
---