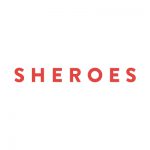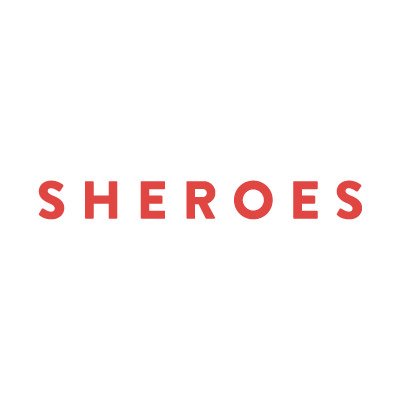 Editor's Note
: Feminism in India in collaboration with SHEROES have launched a campaign #HerDreamWorkplace to bring transparency and accountability to how diverse & women-friendly companies are. The goal of this mission is to motivate companies to invest in building a culture which has women at its forefront and connect women with #HerDreamWorkplace. Know more about SHEROES
here
.
When Hollywood movie mogul Harvey Weinstein was recently accused of sexually assaulting over forty different women, innumerable stories emerged about his aggressive and intimidating management style. Men and women who had worked with Weinstein described his intimidating and violent behaviour, ranging from using expletives, shouting and pounding tables, throwing things at co-workers, publicly criticising their work and disparaging their appearance.
Amazingly, Weinstein's behaviour was legendary in Hollywood for decades. Yet no one called him out. Employees have described him as a sadist who could praise you one moment and mock you in the next, causing anxiety, confusion and loss of confidence – all classic examples of bullying behaviour.
In June 2017, a few months before the Weinstein scandal came to light, a story of workplace bullying broke in the small town of Sindhanur in North Karnataka when a male employee of the municipal corporation was caught on camera kicking a female co-worker for coming late. Although the story received much less attention than Weinstein's, it is an important illustration of workplace bullying.
Identifying Bullying Behaviour
Workplace bullying is a form of psychological abuse that has serious social, emotional, psychological and health-related consequences for targets. While all bullies do not engage in sexual harassment, the two forms of abuse often co-occur as in the case of Weinstein. Research, as well as common sense, suggest that sexism creates the conditions for workplace bullying.
Bullying includes frequent and unrelenting criticism or humiliation, questioning a co-worker's competence or judgement, stealing credit for their work, making offensive remarks about their gender/sexual/caste/ religious identity and other forms of aggression such as shouting, physical intimidation (e.g. standing over someone, invading their personal space) or using foul language. Gossip and relentless teasing are common forms of bullying which often go unrecognised.
Research, as well as common sense, suggest that sexism creates the conditions for workplace bullying.
Other bullying behaviours include invading another individual's privacy (cyberbullying often takes this form) disrupting their work, closing lines of communication, cancelling leaves or making repeated and unreasonable demands on their personal time. While it is not possible to list all the behaviours that constitute bullying, it is important to recognise that bullying is a form of power play.
Many bullies are not as overt as Weinstein. In fact, some can be very subtle in their conduct and often manipulate their targets, leaving the latter confused, anxious and unsure of their understanding of reality, thus enabling the bullying to continue unchecked.
Quantitative studies throw up various statistics regarding the prevalence of bullying. A 2017 survey by the Workplace Bullying Institute suggests that about 19% of workers in the USA have experienced bullying while the British Trades Union Congress survey of 2015 suggests that for the UK, that figure is nearly 30%. Regarding India, a 2014 survey by the job portal CareerBuilder reported in the Economic Times suggests that bullying effects 55% of the workforce.
An academic study by Premilla D'Cruz and Charlotte Rayner of over 1000 ITES-BPO employees found that 44% of the sample reported having been bullied (see Bullying in the Indian Workforce). While different industries record different levels of bullying, one can conclude from these studies that the problem is significant in workplaces across the world. The greater proportion of bullying occurs downwards i.e. perpetrators are usually senior to targets, followed by bullying by peers and a small proportion of cases involving subordinates.
Gender and Workplace Bullying
Given that unequal power is a major factor in bullying, it is unsurprising that the problem predominantly affects women. Women targets outnumber men by two to one while the opposite is true for perpetrators. As Professors Premilla D'Cruz and Ernesto Noronha found in their research on cyberbullying in Indian companies, it can co-occur with sexual harassment, making the situation more traumatic for women, with the bully trying to ruin their reputation by hacking email and social media accounts.
Also Read: 7 Ways Senior Women (And Men) Can Support Other Women At Work
Some of their interviewees feared that the stigma would follow them and affect future marriage prospects. This is a huge burden to carry and explains why symptoms of stress and anxiety persist long after bullying has ended.
Sexual harassment has become the focus of much feminist debate in the last month following the publication of the controversial list of alleged predators in academia. Scholars and activists have long known that the prevalence of sexual harassment is much higher than official records show.
However, alongside sexual harassment, other forms of abuse which can't be defined as 'sexual' as per the Vishaka Guidelines, but which are never-the-less based on gender inequity are ubiquitous. These include appropriating a female colleague's work, slandering her, or revealing confidential information about her to co-workers.
The systematic exclusion of women from powerful positions and from formal and informal professional networks can create conditions for bullying. The fewer women there are across the hierarchy, the greater the chances of individual women being bullied. The 'chilly climate', as it is called, for women in male-dominated professions stems from institutionalised (and often 'invisiblised') sexism.
As for transgender workers, there has been limited systematic research into their experiences of bullying at work. Although a few enlightened Indian companies are hiring transgendered people, acceptance by co-workers is patchy given the entrenched prejudices of Indian society.
Women targets outnumber men by two to one while the opposite is true for perpetrators.
Testimonies of bullying and oppression of trans people within communities or families suggest how challenging workplaces are likely to prove. In addition to gender, sexual orientation, membership of a minority ethnic group, religious group or a depressed caste, age and even marital status can make an individual more vulnerable to bullying.
Consequences for Targets
Like Weinstein's co-workers, targets suffer from a range of health consequences including sleep disturbances, fatigue, neck and back pain, cardiovascular symptoms (high blood pressure, palpitations), irritable bowel syndrome, depression and anxiety. Prolonged exposure to bullying is highly likely to result in PTSD (Post Traumatic Stress Disorder).
PTSD affects individuals who have experienced or witnessed a life-threatening event (a natural disaster, a car accident or sexual assault) or had prolonged exposure to trauma (such as war, terrorism or repeated sexual, physical or psychological abuse). Depending on its severity, it can have debilitating consequences for an individual's personal or professional life.
Often trauma sets in later, after the initial confusion and shame that the target experiences have begun to recede. It can continue well after the bullying has stopped, which confuses family members and co-workers. It is not unusual for family and friends to lose sympathy with the individual's continued symptoms resulting in 're-traumatisation'.
While it is difficult to calibrate the consequences of workplace bullying for individual targets, research suggests that the adverse professional and financial consequences are higher for women than for men. They tend to resign and take up less well-paid jobs in a different organisation. Many struggle with the health consequences of their experience for months or years and without finding financial resources required to address them.
They also tend to become more cautious at work, avoiding roles that are associated with high visibility and lose confidence in their abilities. It could be argued, therefore, that being bullied has the same consequences for targets as being sexually harassed and requires similar legal and organisational structures and interventions so as to create a safe and supportive work environment for all employees.
Also Read: Exploring Bro Culture: Not So Subtle Male Supremacy At The Workplace
SHEROES helps measure how friendly companies are towards women. More than 10,000 women have shared their views on how the working experience was and how bullying at workplace affected their careers. Some of the companies reviewed as women-friendly by the SHEROES community are Pricewaterhouse Coopers Sapient and Evalueserve. You can also share your experience to help a fellow woman find #HerDreamWorkplace.
---
Featured Image Credit: The New York Times