As European imperialism stretched its hand to colonizing nations outside of the continent, it met with much resistance. Many who led such struggles were women, especially those who ruled that particular region.
In time, colonization reached the Indian subcontinent first through the Portuguese, then the French and most successfully through the British. India is no stranger to warrior women who ruled or even fought when the need to defend arose. Hence, Indian history also has its fair share of queens who rose up to colonial conflicts.
Here are some female monarchs who fought for their queendom's independence:
1. Rani Laxmi Bai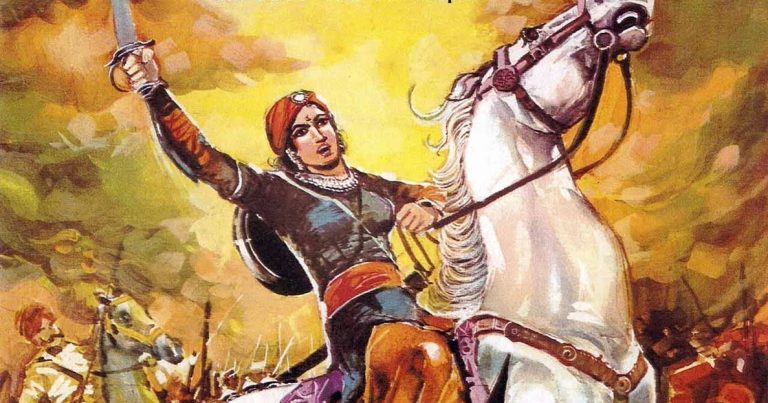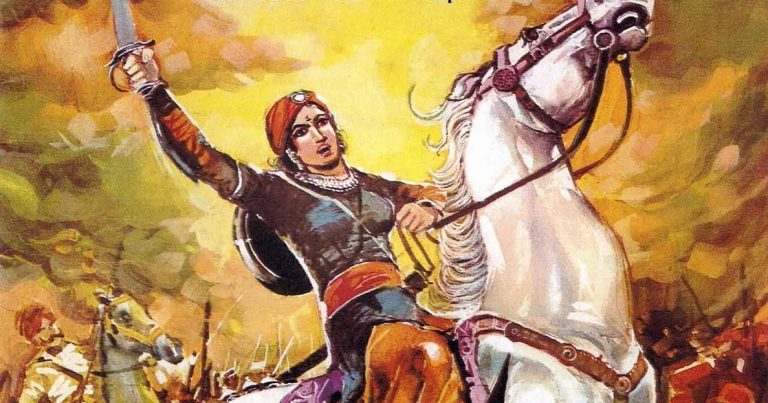 Laxmi Bai was born Manikarnika, also known as Manu, to Marathi Brahmin parents. Her mother passed away leaving young Manu to be raised by her father Moropant, an employee of Peshwa Baji Rao II of Bithur. It is said that Moropant put Manu through rigorous physical training after astrologers assured him that his daughter was to fulfill a heroic destiny.
She was given the name Laxmi Bai when she married Gangadhar Rao, the king of Jhansi. Unable to bear a living son, she was soon left widowed and a victim of the vicious Doctrine of Lapse. Refuting the doctrine, the queen adopted Damodar Rao as her son and ascended the throne of her late husband. Upon the East India Company's refusal to recognize her adopted son as heir, she rose up in mutiny. She was joined in combat by other mutineers many of whom were women including Jhalkari Bai. After several victories and escapes, she was killed in the battlefield in 1858 in Phool Bagh, Gwalior. Her rebellion was one of the most significant events of the Rise of Nationalism in 1857 that ultimately paved the way for India's freedom struggle.
Also Read: Jhalkari Bai: The Indian Rebellion Of 1857 And Forgotten Dalit History
2. Rani Avanti Bai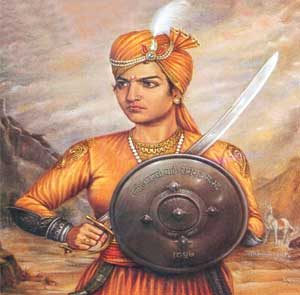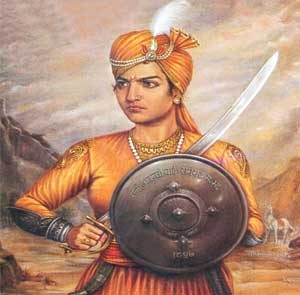 Rani Avanti Bai of Ramgarh is often compared to her contemporary Rani Laxmi Bai of the neighbouring province of Jhansi. It is true that there are many similarities in the story arcs of their respective lives. Both were born outside royalty and subsequently married to kings. Both assumed monarchy due to unusual circumstances in their families. Both died fighting to keep their respective states independent from British administration.
Yet there were differences. Avanti Bai was born into the Lodhi community which was on the lower rungs of caste feudalism. Unlike Laxmi Bai, she was not widowed or without sons. However, the British declared her husband King Vikramaditya Singh insane and her two minor sons unfit to inherit the throne. Avanti Bai responded by throwing the British administrator in Ramgarh out and seizing regency of the throne. Swiftly she called out to the neighbouring kings and gathered an army of four thousand. She met the British army in combat near Mandla area where she defeated but did not kill the commander. Singing from the defeat, the British retaliated with a huge army which she fought fiercely. Upon facing imminent loss, she committed suicide by falling upon her sword. Even in her dying breath she refused to give up the names of her supporters.
3. Begum Hazrat Mahal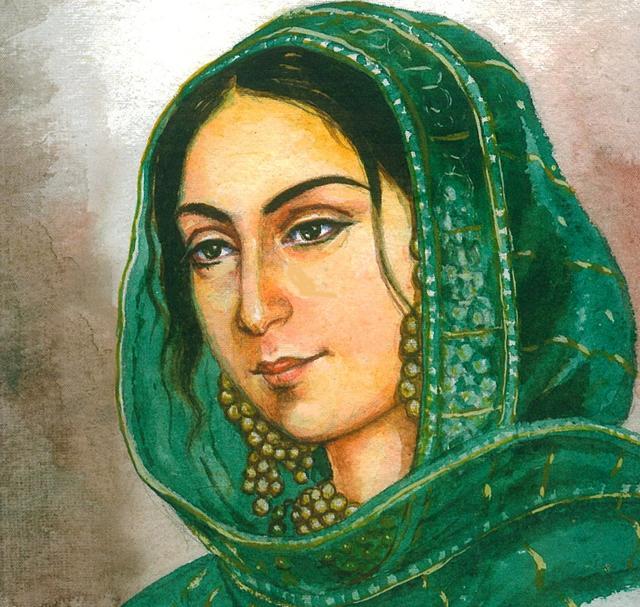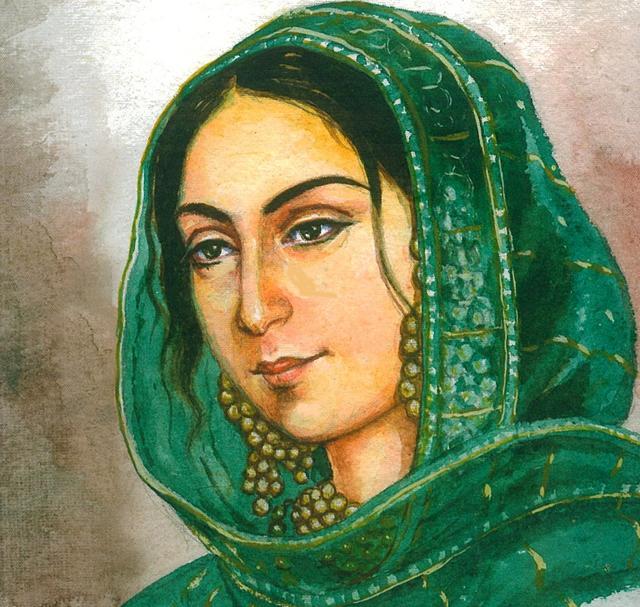 Wajid Ali Shah, the last king of Oudh was known for two things: poetry and being forced to abandon his throne by the British. Yet the most famous of his wives, Hazrat Mahal is known because she chose to defy the colonialists. She crowned her son the heir to the throne, ruled as the regent and defeated the British capturing Lucknow. Yet she was not born into royalty. Born Muhammadi Khanum she was a courtesan who was sold to the royal harem and made her way from there to becoming one of Wajid Ali Shah's queens. Beautiful yet shrewd she was given the title of Hazrat Mahal. She quickly became an influence in the court.
Soon after she took charge as regent, in 1857 she gathered her allies and defeated the British at the Battle of Chinhat. The British were forced to retreat in Lucknow Residency and hold there; an event that became known as the Siege of Lucknow. In return, the British offered her partial control over the affairs of Oudh while maintaining their claim of suzerainty. Hazrat Mahal refused this and led a group of supporters including peasants to rebel against the East India Company. Eventually she was overpowered by British forces in 1859 and instead of surrendering, she fled to Nepal. She spent her remaining years in Nepal clamouring against British imperialism and passed away in 1879.
4. Velu Nachiyar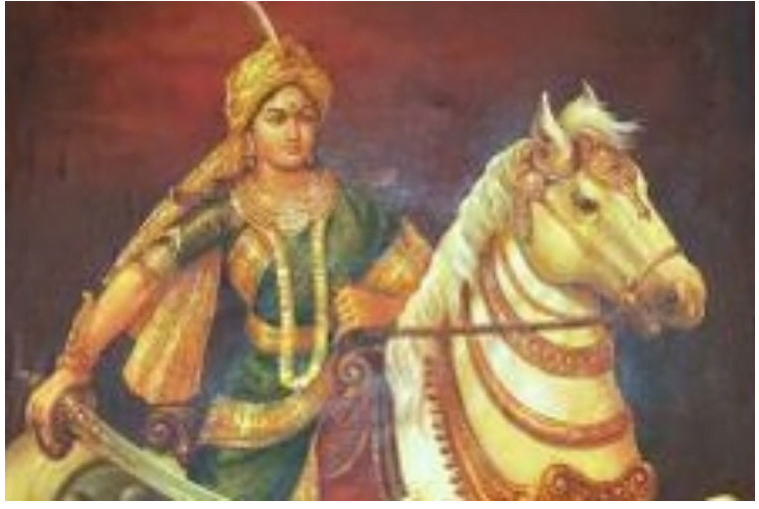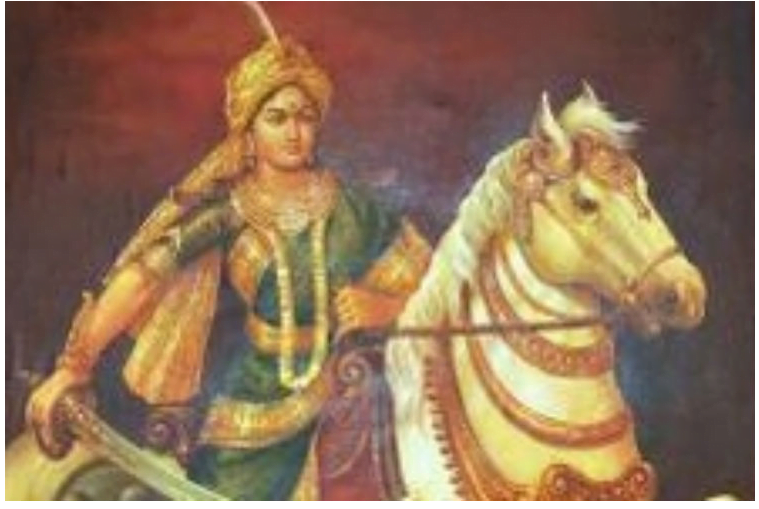 The first Indian queen to fight the British colonialists, Velu Nachiyar was the only daughter of the King of Ramnad in Tamil Nadu born in 1730. In absence of any brothers, she was brought up akin to a prince with training in martial warfare and weaponry. The British had just started their conquest of India through the East India Company. Sometime later they gained the support of the Nawab of Arcot, Muhammad Ali Khan Wallajah who wanted to drive back the French colonialists and Hyder Ali, the Sultan of Mysore.
At this time Velu Nachiyar happened to be married to Muthuvaduganathaperiya, the King of Sivagangai who lost his life in this tussle between the British and the French in 1772. She escaped with her daughter. Just as all looked well for the British, in 1780 the queen returned with Hyder Ali by her side. Along with them came a large army she had roused during her hiding. She had found out where the British stored their ammunition and set it ablaze through a suicide attack whereby her army commander Kuyili immolated herself in the storage. Under her instructions her adopted daughter Udaiyaal blew up the British arsenal through another suicide attack. In gratitude she formed a women's army in memory of Udaiyaal. Despite several resistances she fought on and eventually seized Sivagangai. Thereafter, she imprisoned Wallajah who was later released to the British in exchange for Sivagangai's independence. Velu Nachiyar remained the undefeated ruler of Sivagangai for the following decade until her death in 1790. She is remembered today as Veeramangai or the "brave woman".
5. Kittur Chenamma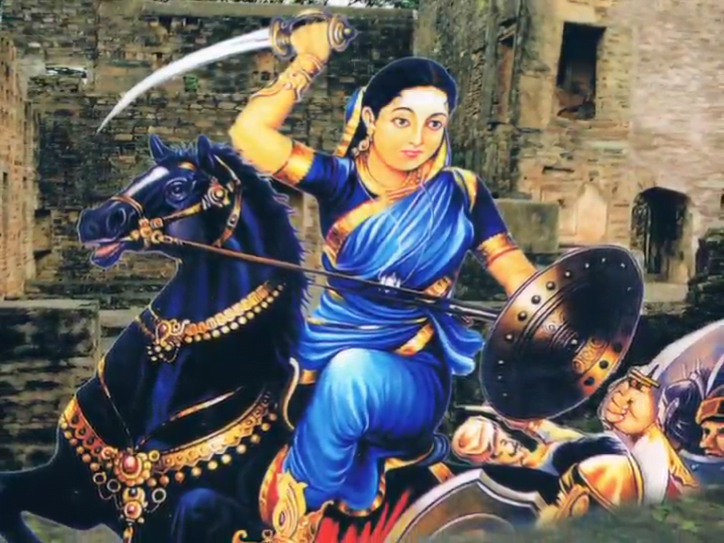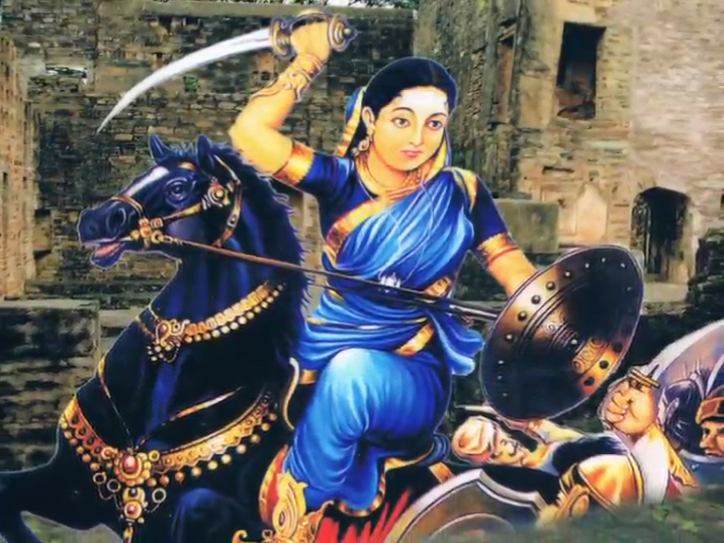 Kitturu Rani Chenamma was born in Belgaum, Karnataka in 1778 to the Lingayat community. She became the queen of Kittur district through her marriage to Raja Mallasaraja and had a son by him. Unfortunately, the son did not survive. This was before the codification of Doctrine of Lapse by the British, who then used paramountcy, a flimsy excuse along the lines of the future doctrine, to grab Kittur.
Rani Chenamma had sent a letter to Mountstuart Elphinstone, Lieutenant-Governor of the Bombay Presidency in plea for her adopted son whom she wanted to inherit the throne. When her request was turned down and the British administration advanced upon Kittur, they met with a fierce resistance from its queen in 1824. Rani Chenamma not only won the war but imprisoned two British officials who were released in exchange of the promise of non-interference. This promise was ultimately broken in 1829 as the British East Indian Company set upon Kittur with more reinforcements. While they suffered significant fatalities, Rani Chenamma was ultimately captured and breathed her last in their captivity the same year.
Also Read: Rani Kittur Chennamma: India's Valiant Freedom Fighter | #IndianWomenInHistory
6. Abbakka Chowta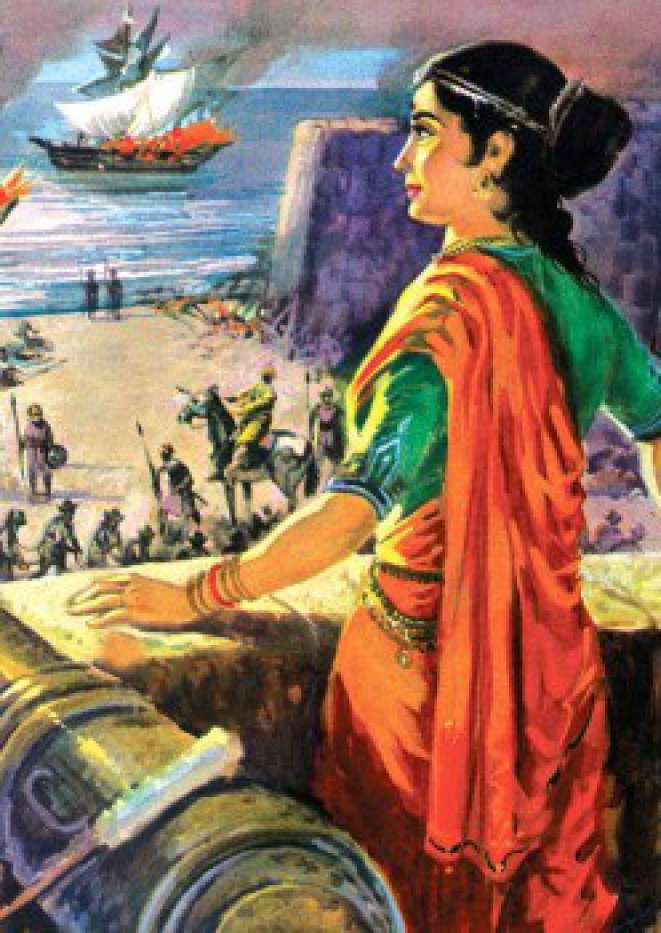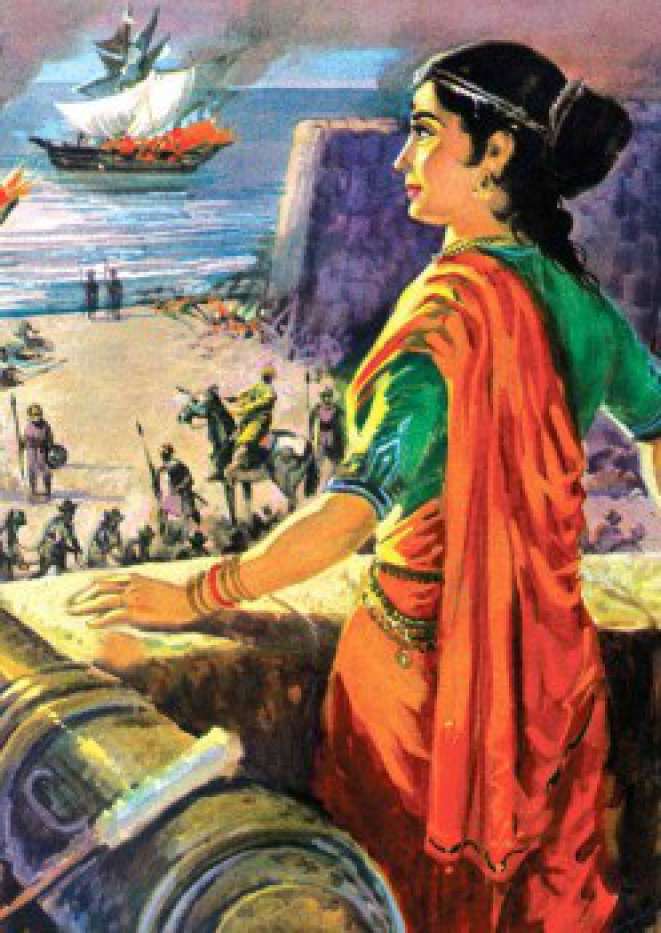 During the sixteenth century, the Portuguese were effectively carrying out trade in coastal parts of India. However, with time their colonialist motives shone through and slowly they began their invasive moves. Much of the trade carried on in the Western coast of India was taxed by the Portuguese who looked to advance upon Ullal near Mangalore Port, Karnataka. Which is how they came to face Abbakka Chowta.
Abbakka Chowta inherited her throne through a matrilineal system of inheritance followed by her community called Aliyasantana. Prior to her succession she was married to Lakshmappa Arasa, the King of Banga and had three daughters. However she continued to remain at Ullal, her capital. Rani Abbakka was quite aware of the Portuguese threat and sought truce at first. However, she refused to pay any tribute to the Portuguese administrators. Since she had forged alliances with different kingdoms and her outreach cut through sectarian divide amongst her citizens, the Portuguese held back at first. In 1527 they attacked Ullal several times in succession in vain. In the end they only managed to capture it for a short time. The escaped queen returned the favour by raiding the Portuguese camp at night and slaughtering many. The defeated Portuguese then managed to influence Abbakka's embittered husband into refusing to give her any aid. Unable to defeat the queen after several attempts of treachery, eventually the Portuguese launched a surprise attack with a large army in Ullal in 1570. Abbakka Chowta immediately rode to combat but was severely injured and captured. She continued her fight in captivity and died. Her daughters continued her fight against the Portuguese after her death.
Also Read: 5 Women Warriors We Should Know About | #IndianWomenInHistory
---
This list is by no means comprehensive. If you think we left out an important person, please let us know in the comments section below.
Featured Image Credit: Tolly Beats