When one hears the word 'hero', we think of a strong man, with a muscular build, a mysterious persona and a magical superpower donning a tight bodysuit and, for some inexplicable reason, wearing his underwear on top of his clothes. We don't think of a model-turned-air-hostess in her early 20's.
Even though Neerja Bhanot does not fit the bill of the traditional image of what a hero should look like, she was the hero who refused to comply with domestic abuse, who saved the lives of 359 people. She posthumously became the first female and youngest recipient of the Ashok Chakra Award. By looking at her life, her struggles, how she overcame them by always moving forward, and her heroic sense of duty that saved the lives of many, we will see that heroes don't always have to be male, brawny or wear a cape.
Early life and work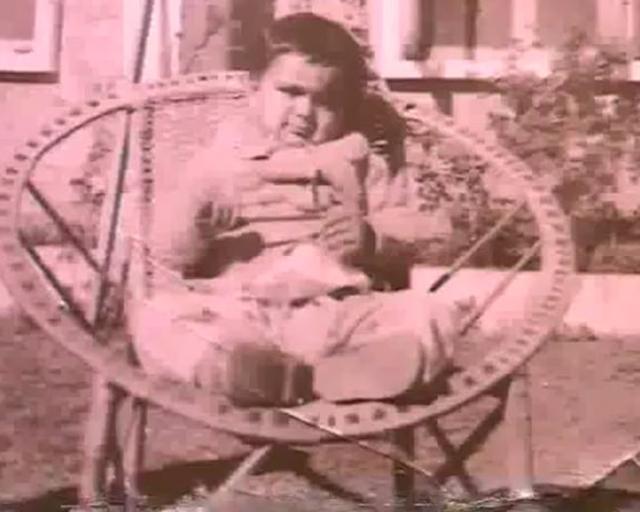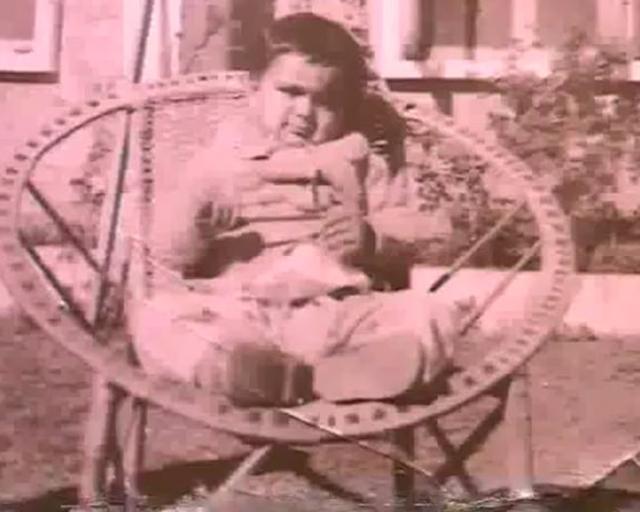 Neerja was born in Chandigarh Sector 16 to Journalist Harish Bhanot and Rama Bhanot on September 7, 1962. Harish Bhanot wrote in a piece after Neerja's death, that he was "happy to hear" that he was blessed with a baby-girl. The nurse, not used to receiving a positive response to infant girls, thought she heard him wrong and repeated, "It is a daughter". But he had heard it right, and Neerja quickly became the centre of the entire family's affections and was affectionately called lado (loved one).
Neerja attended Chandigarh's Sacred Heart School till she was in the 6th standard, after which her family moved to Mumbai. There she attended Bombay Scottish School and went on to graduate from St. Xavier's College. Her father wrote about how she was a "no-nonsense girl right from the start".
Vrinda Kirloskar, Neerja's classmate from Bombay Scottish, told The Indian Express, "She was a loyal friend. Even if we had a disagreement, she would always be the first one to reach out". Eliza Lewis, another classmate spoke about how Neerja was always brave. "If she had not done anything wrong, she would never cower when the teachers got angry. She would speak her mind, tell them the truth", she said about Neerja. The courage and fearlessness that India continues to associate with Neerja Bhanot almost 32 years after her death was always a part of her personality.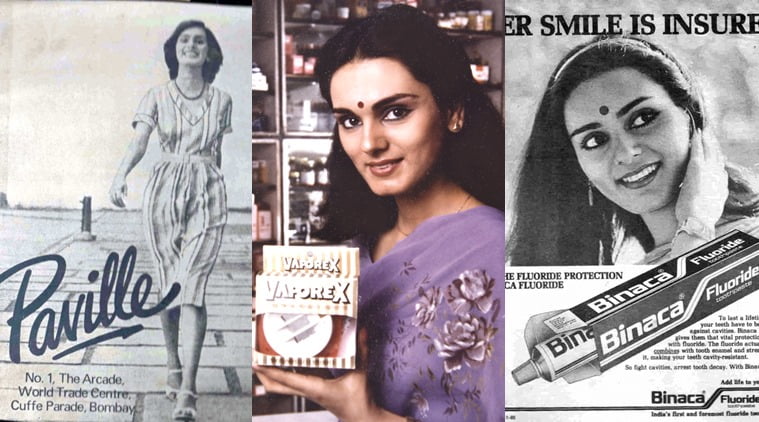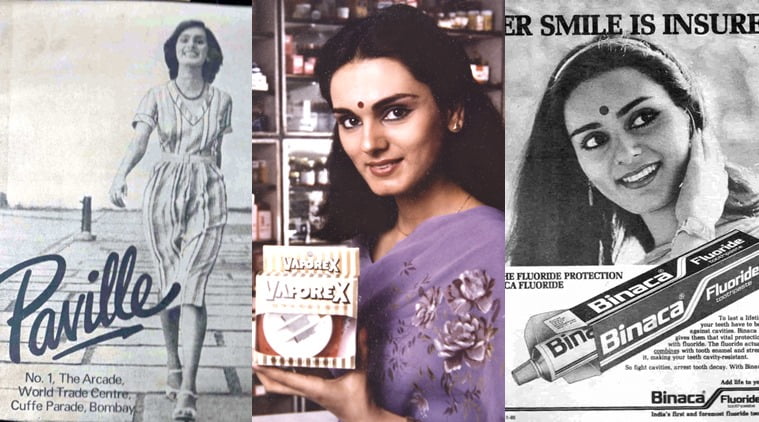 At the age of 18, Neerja was approached by a photographer for a modelling assignment as 'The Girl Next Door' for the magazine called Bombay. That ad lead to Paville, a popular retail store at the time, offering her a contract for their brand. That was the beginning of Neerja's modelling career, where she featured in campaigns for big brands like Binaca, Vaporex, Charmis, Krack Jack, Amul, Benzer and Chirag Din. She also appeared on more magazine covers.
Even though Neerja's career had taken off, her family decided to get her married to a man they found in an ad in Sharjah, UAE. By March 1985, Neerja was married. This is where her life took a turn for the worse.
Overcoming struggles
Within two months of her marriage, Neerja knew her life was not going to be the one of freedom and independence she had in Mumbai. She faced emotional abuse, was starved and denied money. Even though the families had agreed not to exchange dowry, after Neerja moved to the Gulf, it became clear that that was not the case.
Harish Bhanot wrote, "She was told that even a "very poor man gives something to his daughter in marriage". Neerja decided to end the marriage and never go back when she returned to Mumbai for a modelling assignment and her husband sent a humiliating list of terms for her return.
Neerja decided to keep moving forward and applied to Pan Am to become a flight attendant. In an article in The Indian Express, Minna Vohra, another woman selected for the first batch of Pan Am air hostesses said that the company specifically recruited "convent educated girls, with a good height and a striking appearance".
Only 80 of the 10,000 applicants were picked, and Neerja was one of them. She was sent to Miami to train for for 6-8 weeks, and within a year, based on performance and peer review, she was sent to London to train to be a purser – the seniormost cabin manager.
Rukshana Eisa, Neerja's roommate during the Pan Am training said, "This was not a job meant for dumb blondes. We worked hard". Pursers worked as managers on flights, handling passenger complaints, making required announcements and handling security. "Even though they had to learn about wine and cheese, the emphasis of the training was on security and safety measures", said Vohra.
That training is what helped her save the lives of a flight full of people during the Pan Am flight 73 hijacking on September 5th, 1986.
The hijacking
From accounts of several survivors from the Pan Am 73 flight hijacking, it became clear that Neerja played the most important role in foiling the Libyan terrorist's plans of commandeering the flight. As soon as she saw the terrorists, she managed to alert the flight crew and they escaped in order to prevent the flight from taking off.
Dr Kishore Murthy, a passenger on the flight said, "She was at the entrance of the aircraft when the terrorists boarded. She could have escaped like the pilots did, but she didn't do it. That shows her guts and inner strength. She was truly a great leader".
After the flight crew left the plane, Neerja was the highest in command. She took charge as the terrorists demanded another flight crew and tried to single out American passengers in order to get their demands met. Under her supervision, the remaining staff took care of the passengers and successfully hid several American passports from the terrorists.
Using the skills she picked up in her anti-hijacking training, she kept the terrorists calm and prevented any escalation during negotiation efforts for 17 hours. But when the lights in the flight went out due to loss of power, the terrorists opened fire. Even then, Neerja thought on her feet, opened an exit and tried to get all the passengers out before trying to leave herself.
According to Dr Murthy who witnessed her last moments, her quick thinking irked the terrorists. They shot her point blank in the head while she tried to guide passengers to safety.
Neerja Bhanot's legacy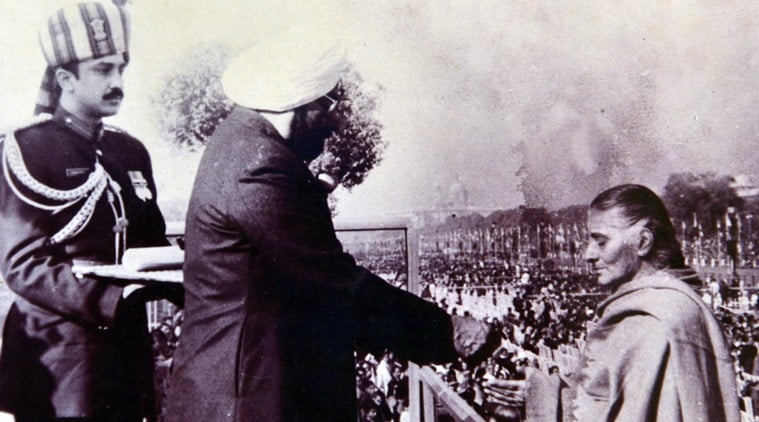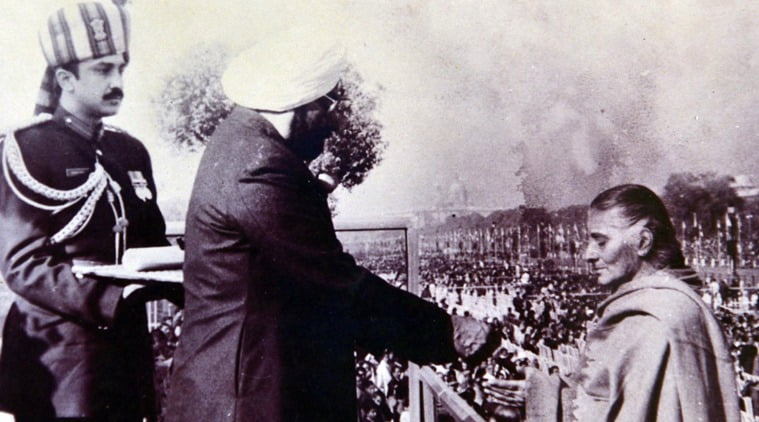 Today Neerja Bhanot's story of valour and selflessness lives on. She was posthumously awarded the Ashok Chakra Award – the highest civilian decoration for bravery, which her mother accepted on her behalf. Four years after her death, since 1990, a Neerja Bhanot Award is conferred to one woman who overcomes social injustice with grit and helps others to do the same every year by the Neerja Bhanot Pan Am Trust.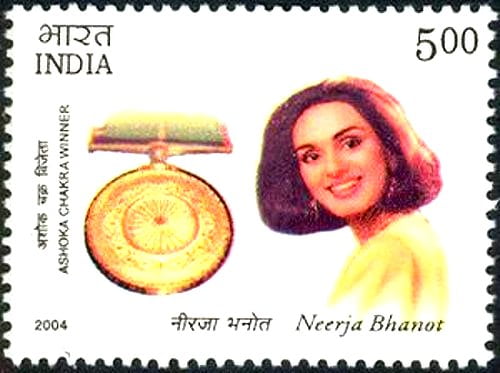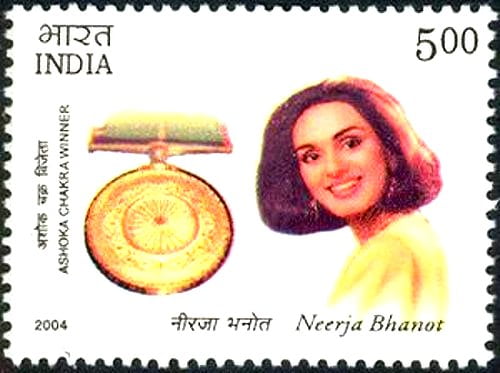 In 2004, the Indian Postal Services released a stamp in her honour. In 2016, nearly 30 years after her death, Sonam Kapoor starred in the award winning movie Neerja, that honoured her story and life. That same year Neerja's brother, Aneesh Bhanot wrote a book, The Neerja I Knew. The book has personal accounts from her friends, family and her coworkers along with photos of her life.
Neerja – a 2016 Indian Hindi-language biographical thriller drama film written by Saiwyn Quadras and directed by Ram Madhvani starring Sonam Kapoor in title role of "Head Purser" Neerja Bhanot. Sonam Kapoor received a special mention National Award for her acting in the film in 2017.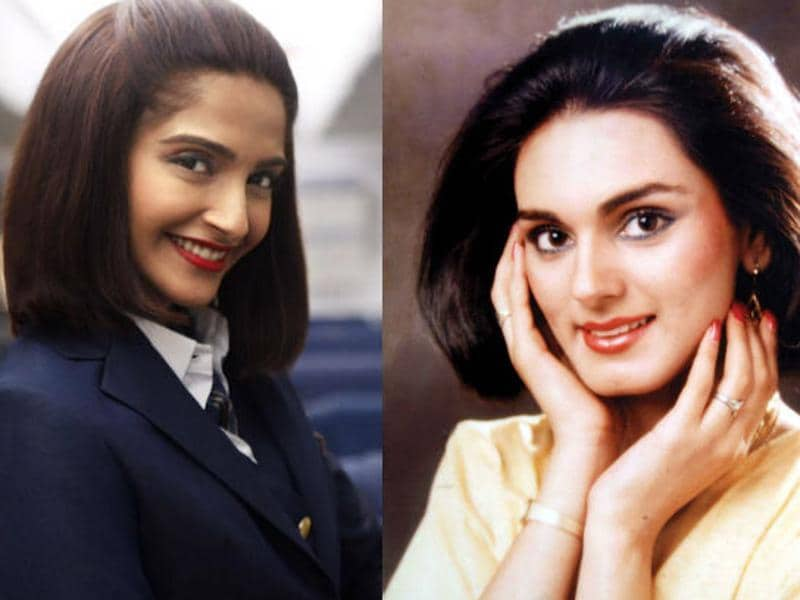 Neerja Bhanot's superpower was her ability to keep moving forward. As well as her ability to stay calm in trying situations. Her protective gear wasn't an outlandish suit, but her family who stood by her every decision. More than muscle, her tall frame held up her ample courage and great sense of duty.
She redefined what the word hero meant for several Indians. Young girls and women across the country learnt to aspire to not admire her physical beauty, but her intelligence, positivity, fearlessness and her refusal to be treated as anything but an equal and to never give up no matter what life handed her.
Also read: Neerja Review: Heartfelt Tribute To The Braveheart
---