Her beauty was ethereal. In course of her two-decade-long acting career, Madhubala dazzled the silver screen in Mumbai's tinsel town. However, the cruel hands of death untimely snatched her away; the beautiful bud had no chance to bloom fully.
Humble Beginnings
This Bollywood icon was born on Valentine's Day (14th February) 1933. She was Mumtaz Jahan Dehlavi then. Being one among eleven children in a Delhi-based Pathan family, her life was fraught with penury. Misfortune dogged her family at almost every step: her father's unemployment, and the untimely deaths of five siblings.
Eventually, Attaullah Khan, her father, relocated to Mumbai. With his adroit business sense, Khan tried to cash on little Mumtaz's good looks. The father and daughter made rounds of the local studios looking for a break. Finally in 1942, at the age of 9, Mumtaz bagged her first role as a child artist in the film Basant. This transformed her as the sole breadwinner for her large family.
The film was successful at the box office and got her similar roles in more films. Interestingly, a renowned actress of that era Devika Rani was greatly impressed by the girl's performances and acting potential. It was she who gave Mumtaz her screen name Madhubala (meaning honey belle). Slowly and steadily Madhubala worked her way upwards in Bollywood.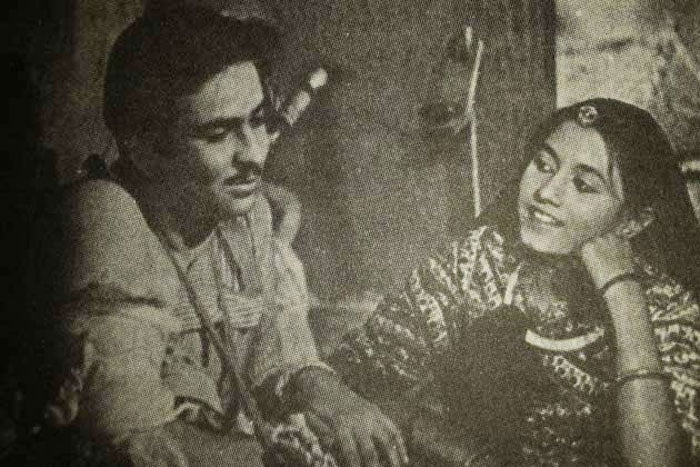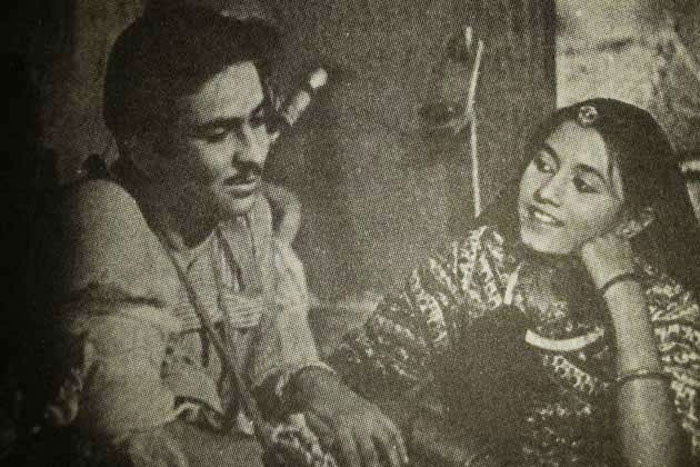 By the time she entered teenage her teenage years, she was already being groomed for mature roles. Her major break came with Neel Kamal (1947) directed by Kidar Sharma. Aged 14, she played a romantic lead against the legendary Raj Kapoor.
In this film, Madhubala's effulgent beauty and sensuality were highlighted through aesthetics and brilliant camera work. She further shared screen space with Kapoor in Dil Ki Rani (1947), Amar Prem (1948) and Do Ustad (1959). However, it was the film Mahal (1949) which made her a superstar overnight!
Health Problems
Though Madhubala had concealed her congenital heart problem from the film industry all along, yet it came into media glare after she happened to vomit blood on the sets of S.S. Vassan's Bahut Din Huwe in Madras in 1954. She was discovered to have been born with a ventricular septal defect. Unfortunately, at that point in time, curative heart surgery was not available in India.
Incidentally, her family now grew highly protective of her. During her filming sessions, she began consuming food and water provided only by her family, to minimize risks of infection. Despite her health problem, Madhubala worked hard to establish herself as a star.
Heydays: The 1950's
During the 1950s, Madhubala proved herself to be a versatile actress by accepting roles in nearly every genre of films made in those days. From the Fair Lady in Badal (1951) to the village belle in Tarana (1951) or the traditional woman in Sangdil (1952), she essayed each role with elan.
She gave a comic performance in Guru Dutt's Mr. & Mrs. '55 (1955) as a headstrong, spoilt heiress. She appeared in historical dramas e.g. Shirin-Farhad and Raj-Hath. Interestingly, she had a double role – portraying two diametrically opposite siblings – in Kal Hamara Hai (1959). In the mid-1950s some of her films bombed in the box office, which led the industry to tag her as "Box Office Poison".
However, the resilient lady returned in 1958, with a series of hits. Howrah Bridge starring Ashok Kumar, depicted Madhubala as an Anglo-Indian cabaret singer, inhabiting the underworld of Calcutta's Chinatown. Her sensuous song in the film Aiye Meherebaan (dubbed by Asha Bhosle) enjoyed immense popularity. This was followed by Phagun opposite Bharat Bhushan, Kalapani opposite Dev Anand, the rib-tickling Chalti Ka Naam Gaadi opposite Kishore Kumar, not forgetting the romantic blockbuster Barsaat Ki Raat opposite Bharat Bhushan.
Personal life and relationships
This rapturous beauty had a long courtship with the thespian Dilip Kumar. However, the romance ended abruptly when her father disapproved of the liaison. Then followed a scandalous court case which compelled her to walk out of a B.R. Chopra film wherein Dilip Kumar was cast opposite her.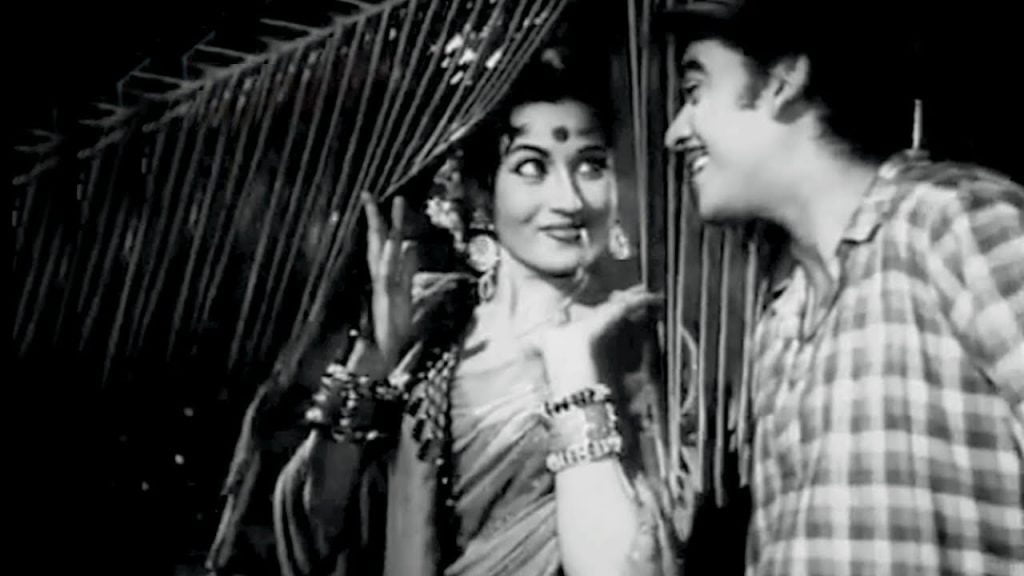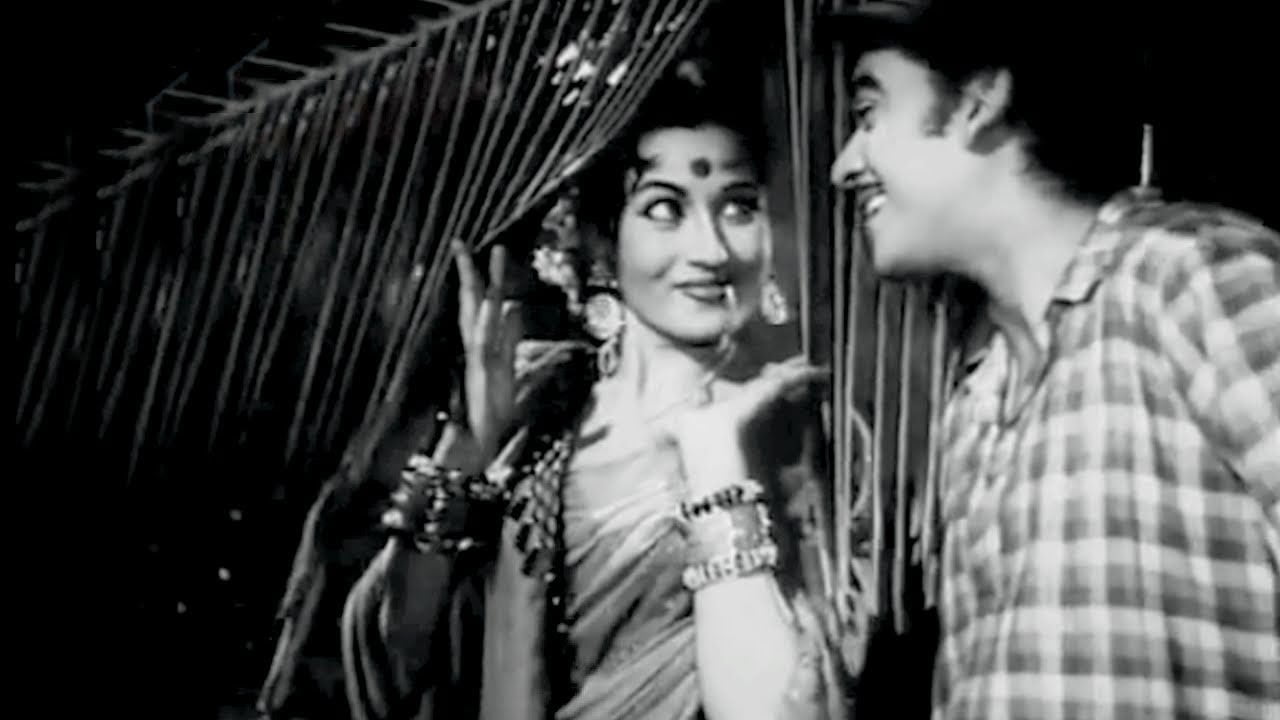 She was also wooed by her contemporary stalwarts namely Bharat Bhushan, Pradeep Kumar and Kishore Kumar. She finally became Kishore's second wife in1960. Sadly, one month into their wedlock, she returned to her Bandra residence. Having ruled out divorce, they remained estranged till Madhubala breathed her last.
The 1960's and Mughal-e-Azam
The 60s saw Madhubala in films like Jhumroo (1961), Half Ticket (1962) and Sharabi (1964). However, this was the most significant phase of her life. Battling ill-health, Madhubala worked determinedly in the epic mega-budget historical film Mughal-e-Azam.
The rest, as they say, is history. She was nominated for a Filmfare Award. The film was the biggest grosser at that time, a record that remained unbroken for 15 years! By a cruel irony of fate, Mughal-e-Azam had become her magnum opus as well as her swan song!
Final years and death
In 1960, Madhubala went to London for treatment as her condition deteriorated. After a thorough check-up, the doctors there refused to operate upon her as they felt she had slim chances of surviving the ordeal. They predicted that she had just a year to live.
Madhubala returned to India, but lived on for 9 more years, thus proving the medical predictions wrong. The end came on a spring day, 23rd February 1969. She had turned 36, nine days earlier!
Madhubala and her legacy
Madhubala has been compared to Hollywood icon Marlyn Monroe, owing to her winsome embodiment of Bollywood's sex symbol, besides her personal and professional struggles within the industry. There are coincidences and similarities galore in the lives of the two women separated by thousands of miles!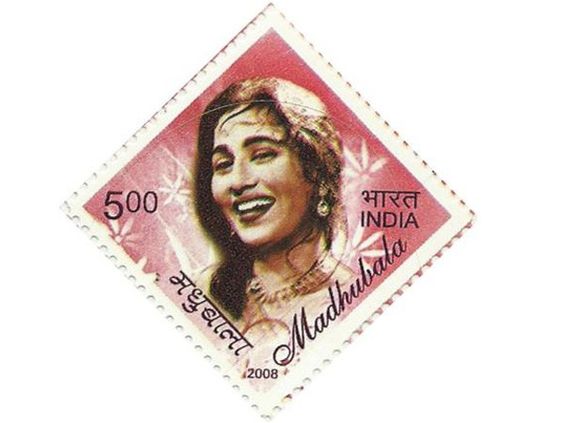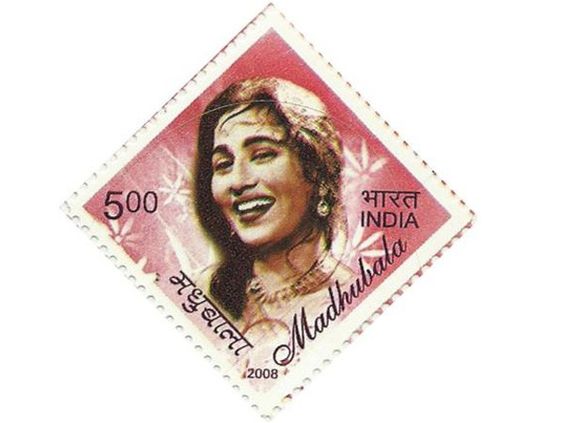 Thirty-five years after her demise, in 2004 a digitally colourized version of Mughal-e-Azam, was released. It regaled hundreds and thousands of movie lovers and critics across the country. She has been ranked as one of Bollywood's most iconic actresses of all time. In 2008, the Postal Department of India released a commemorative postage stamp featuring the late Bollywood beauty.
Also Read: Suchitra Sen: From Mahanayika To Recluse | #IndianWomenInHistory
---