Better known by her stage name 'Pramila', Esther Victoria Abraham belonged to an Iraqi-Jewish community and was born in Calcutta. She was the winner of the first Miss India pageant in 1947, while she was pregnant with her fifth child. Besides modelling, she was an actress, stuntwoman and film producer.
Early life
Esther was born in 1916 in Kolkata to Reuben Abraham, a businessman from Kolkata and Matilda Issac, who was from Karachi. Her family was of Baghdadi-Jewish origins who settled primarily in trade route ports around the Indian Ocean and the South Chinese sea. She had three half-siblings and six siblings from her parents' marriage.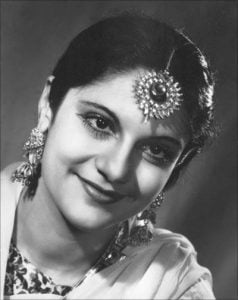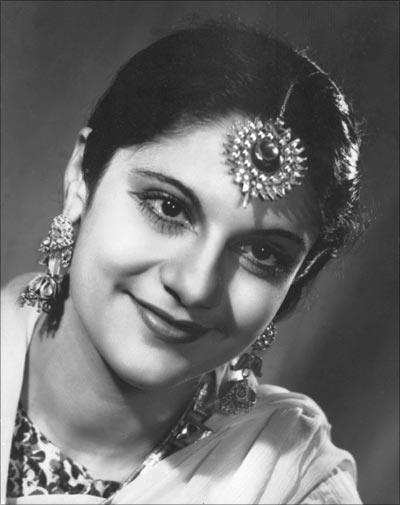 Education
Esther attended the Calcutta Girls High School but later shifted to St James which was a co-educational institution and had a reasonable fee structure, which the family could afford. Esther understood that to be an all-rounder, she had to learn to excel in both studies and sports and become better than the boys.
She was a hockey champion and won many trophies in sports. She had a penchant for drawing and on graduating from high school, she received an arts degree from Cambridge.
On completing her high school degree she went on to become a kindergarten teacher at the Talmud Torah Boys School. Despite having done a BEd degree, she didn't want to teach and was drawn to Hindi cinema.
From Esther to Pramila
Her family had a keen interest in music and dance, which attracted young Esther to the cinema. Her entry into silent movies happened by a sheer stroke of luck. Meanwhile, she got married to a Marwari theatre personality and had a son with him – Maurice Abraham. Her parents convinced her to annul the marriage and they brought up Maurice.
A chance visit to Bombay to visit her cousin Rose Ezra changed the course of her life. Director R S Chowdhari spotted her while she visited Rose who was acting in The Return of the Toofan Mail. The director thought that the tall and glamorous Esther would do greater justice to the role and she was signed after being put through a screen test.
The movie The Return of the Toofan Mail was never completed but this marked the beginning of Esther's entry into Hindi cinema.
She stayed on in Bombay and started working with the Imperial Company. In 1936, her first movie Bhikaran hit the theatres and her anglicized Hindi was accepted and became quite the rage. After this movie, she was given the screen name 'Pramila' by director and producer Baburao Pendherkar.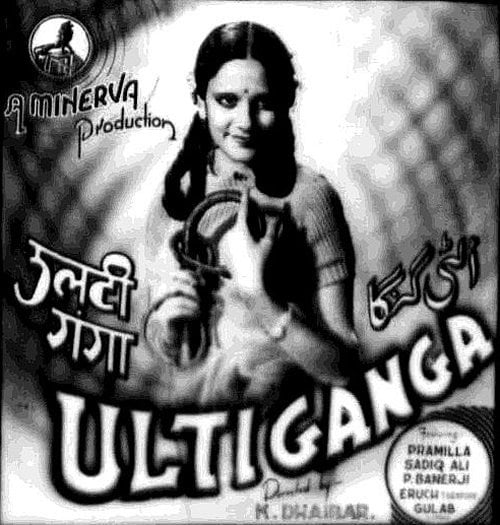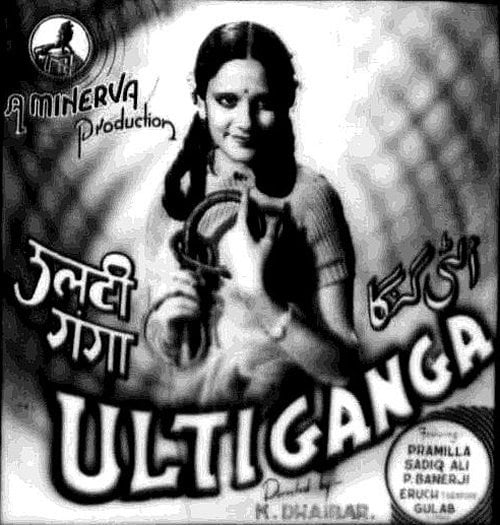 She went on to act in movies like Ulti Ganga, Burra Nawab Sahib, Bijli, Shahzadi, Jhankar, Our Darling Daughter, Maha Maya, etc., among others that often saw her play a vamp and stunt star. She also became the first major woman film producer with 16 films under her banner Silver Productions. Morarji Desai, then Prime minister, got her arrested for she was suspected to be a spy for often travelling to Pakistan. Later it was proved that her constant travels were aimed at promoting her films.
As a fashion icon
She wore sarees with a western twist which were usually different from the traditional designs of those times. She designed, drew and stitched her own costumes. She was a popular face in the fashion magazines of the 30's and 40's.
Marriage and family
In 1939, she got married a second time to Syed Hassan Ali, better known by his screen name 'Kumar' (who played the role of the sculptor in Anarkali). Zia was a Shia Muslim and she adopted the name Shabnam Begum Ali in the nikahnama.
Also Read: Films, Flair, And Feminism: Celebrating Smita Patil | #IndianWomenInHistory
However, Esther remained a practising Jew till the end. Zaidi was already married and his wife and children lived in Lucknow, but he lived with Esther for twenty-two years in Bombay. They had a lavish lifestyle and were often seen at races and they loved fast cars. In those days, she modelled for A J Patel and got a couple of Hollywood offers, but due to the outbreak of the Second World War, they never materialized.
She had four children with Zaidi: Akbar, Asghar, Naqi and Haider. The children were taught to follow both Muslim and Jewish faiths. They attended the Passover Festival at their grandparents' house in Calcutta and cooked Iraqi-Jewish food at home regularly.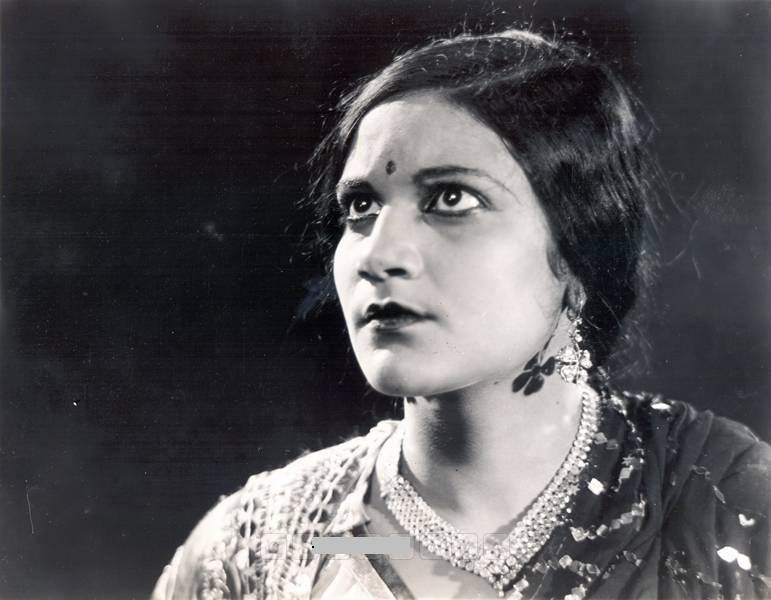 Esther was proud of her Jewish identity and got the ration cards of her children registered in her name. This courageous woman broke patriarchal rules and made sure that her identity as a mother didn't get lost in oblivion. Her parents helped her buy a house in Shivaji Park and the house was called Pramila Vilas after her.
First woman to win the Miss India title
She was 31 and pregnant with her fifth child during her Miss India win. "The title was okay—it didn't really mean much to me then. It only became important 20 years later," said Pramila in an interview with the Indian Express.
"At that time, it (the Miss India pageant) was more of a popular-face contest, and since I was on the cover of most magazines in those days, I was chosen. In those days, the rules and regulations had still not been formally laid down," she added. Pramila was given the Miss India trophy at the Liberty Cinema by none other than Morarji Desai.
Starting a film production company
Along with her husband, Pramila started her own film production company, Silver Films in 1942. She defied the studio systems where power rested in the hands of the wealthy producers and actors were paid employees of studios.
She undertook the risk of establishing her own production company and raising money to fund her films. She produced several successful and popular films and acted in some of them. Her last film as an actress was Murad which released in 1964.
Life after retirement from cinema
Her husband decided to move to Pakistan along with his extended family from Lucknow, which left her bereaved and surprised. But Pramila decided to stay back as she did not wish to live in a theocratic country. She lived in India with her five children after her husband went away and continued to produce films.
She was embroiled in battles with the government to get back properties that they had requisitioned. She would travel in public buses to the court hearings. She tried to launch her children in Bollywood with her daughter Naqi Jahan becoming a well-known model and Miss India in 1967.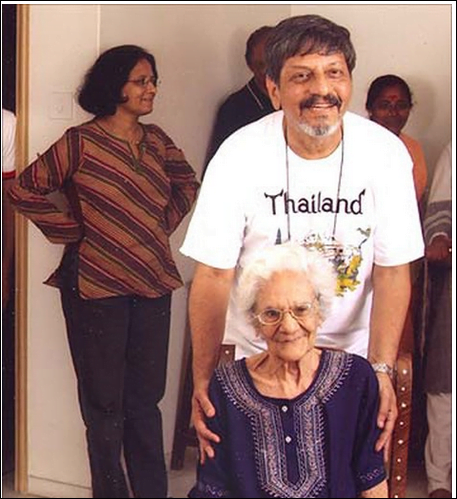 Esther and Naqi are the only mother-daughter duo to bag the Miss India title. Naqi became a successful still model until she opted for a married life with Gujarati businessman and took the name, Nandini Kamdar. Akbar and Asghar had short stints with films while Maurice produced a couple of movies.
Her son Haider Ali of Nukkad fame did character acting in Hindi cinema and also appeared in television serials. He wrote the script of Jodhaa Akbar and did a cameo in the song "Khwaja Mere Khwaja".
Last film and passing away
Her unquenchable spirit for acting was displayed in the Marathi movie Thangg directed by Amol Palekar where she played a grandmother years after formally bidding adieu to the cinema. She died five months short of her ninetieth birthday on August 6th, 2006. At her funeral, Maurice recited the scriptures in Hebrew at the Maghen David Synagogue while Akbar recited the scriptures in Arabic. She was laid to rest in the Jewish cemetery in Chinchpokli.
References:
Also Read: Commemorating Fearless Nadia: Dauntless Actress And Stuntwoman
---