We used to think of school as torture – learning for 7 hours, the social interaction, exams. We took it for granted, without appreciating the value of receiving an education, no matter how taxing it appears to be.
Chandraprabha Saikiani was a renowned social activist from Assam whose initiation to formal education inspired her to make sure that other girls also received an education. In pursuance of this, she started a small school for girls, beneath a thatched roof, at the tender age of 13 years. It was the beginning of a lifetime of challenging patriarchal structures that prevail in our society.
The struggle for education
Chandraprabha Saikiani fought hard for her and her younger sister to receive an education as good as the one the boys in her village were receiving. She would travel quite a distance to study at the boys' school in the area because a school for girls had not been made. After school, she would gather other local girls who could not go to school and teach them what she had learnt under a makeshift shed.
Her passion caught the eye of Neelkanta Barua, who awarded her and her sister a scholarship to study in the Nagaon Mission School.Her sister, Rajaniprabha, went on to become the first woman medical doctor from Assam. Chandraprabha made the best of her education at this school and even challenged them at multiple instances, one being where girls weren't allowed into the hostel unless they converted to Christianity.
She rebelled against this earnestly and the school authorities were no match for her fierce approach. Chandraprabha Saikiani got her way and ensured that girls of all religions could access the hostel facilities.
Also Read: Silverine Swer And Her Dedication To A Hate, Fear And Greed-Free World | #IndianWomenInHistory
Battling prevalent social evils
The gender barriers that obstructed women then, continue to do so in many ways even today. However, back in 1925, it took a literal form. At an Assam Sahitya Sabha, Chandraprabha demanded the removal of the screen that was placed between men and women so that men couldn't see the women as they talked and vice versa. She was staunchly against such restrictions and her anger with current society wasn't restricted to this incident alone.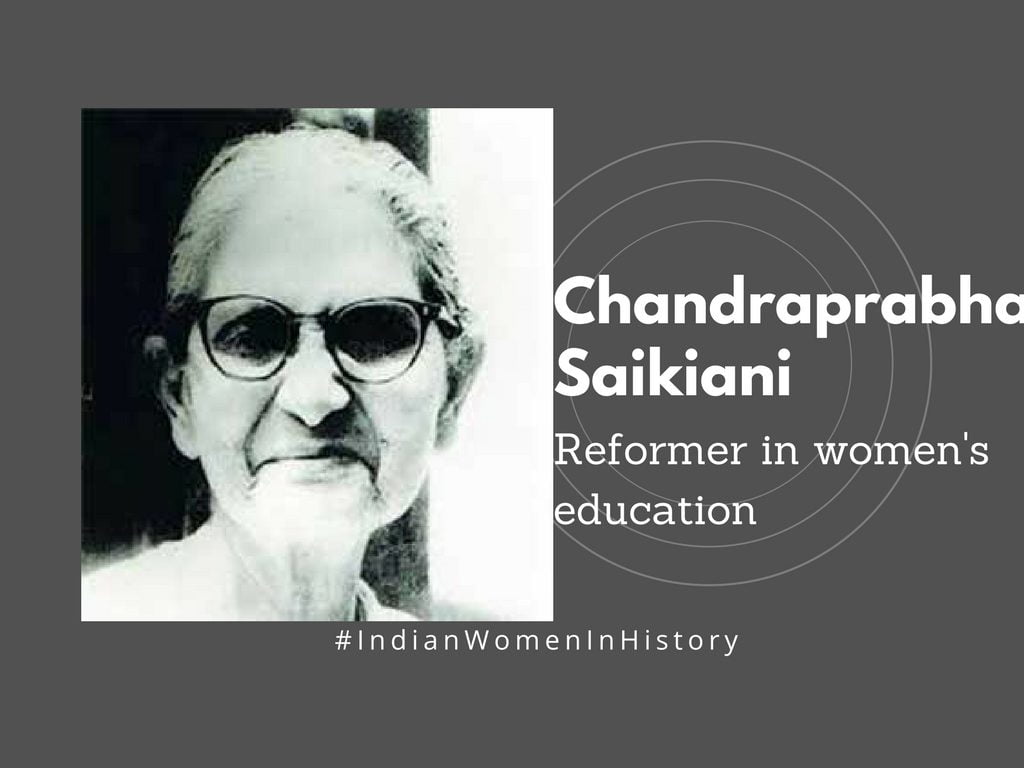 During the Asom Chhatra Sanmilan (Assam Students Conference) at a time when 'manels' were just called panels, Chandraprabha addressed a large gathering about the harm that comes from opium eating. It was the first time that a woman had addressed such a crowd in public.
This may sound easy to do now since almost every event has a woman speaking at them (but that's as far as it goes) but at a time when women were explicitly treated as property, having no opinions of their own, Chandraprabha Saikiani standing on that platform speaking about opium as an evil of society was revolutionary.
Breaking religion and caste barriers
Even though she has already done so much for the women of her country, her aid doesn't stop there. In 1921, she started the Asam Pradeshik Mahila Samity, which is still operational in Guwahati. The organisation aimed at spreading women's education and then further employment.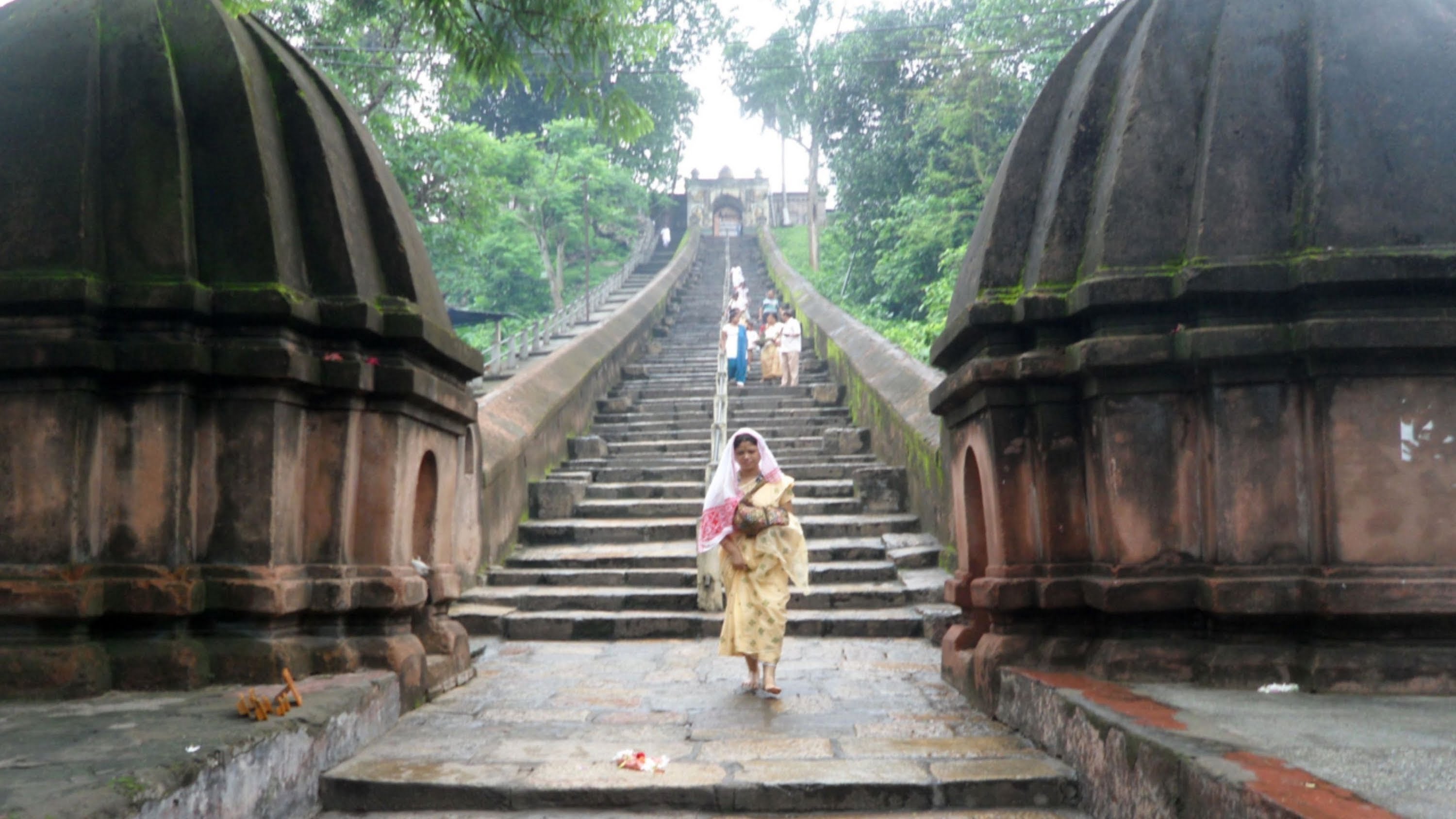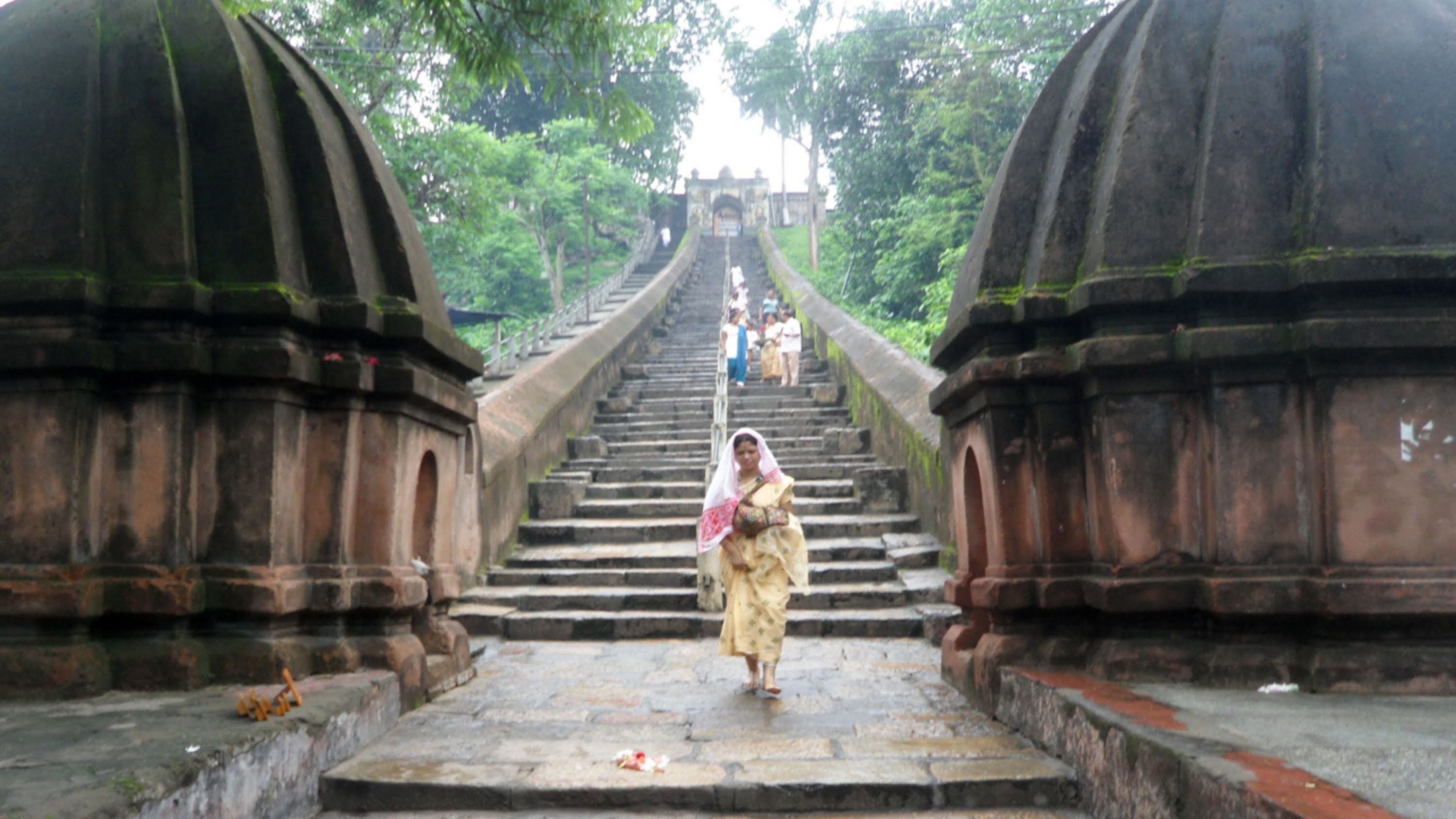 Chandraprabha Saikiani was deeply affected by how ingrained the caste system was in India. When she saw that evils were not being eliminated, she took the matter into her own hands and started the Hajo Hayagriva Madhava temple, which was open to every person irrespective of caste, gender and class.
A concept like this was unfathomable to the "pure" Brahmins and still is. In fact, even now women are barred from entering certain temples in the country and there was a woman who started a temple with no barriers at all.
Personal life
As women, we are often defined by our capacity to play the role of a mother. A woman is belittled for choosing not to be a mother. At the same time somewhere else, another woman is belittled for not being a "good enough" mother.
Chandraprabha Saikiani had a tumultuous personal life, which led her to have a son with a man who refused to marry her because she was from a non-dominant caste. This did not stop her from raising her son as a single mother, alongside her struggle to fight oppressors and create an enriched life for people regardless of their status in society.
Remembering Chandraprabha Saikiani
She never did anything for the accolades. The Padma Shri was conferred upon her a few days after her death. Apart from this sizeable achievement, she was also honoured with a commemorative stamp in 2002.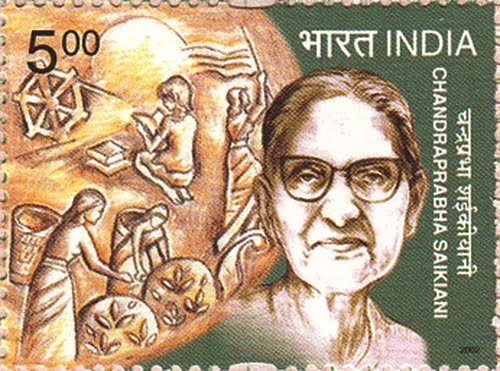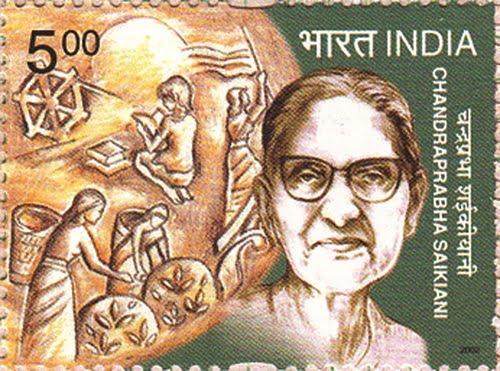 Women like her are often forgotten for flashier gossip, or we neglect the women who have given their all to better their society. Chandraprabha Saikiani never aimed at being a household name, but she should be one because her life is a sterling example of how one person can make a change that will last for generations and that is something no amount of money can buy.
I wonder how difficult it may have been to battle a patriarchal superstructure with little support. I look at her as an icon as she reminds me that one is to never give up fighting for equality, even when there are waves of opposition. Chandraprabha Saikiani did not take life lying down, and it is time that we stop too.
Today is her birth and death anniversary. Let us all seek to live as selflessly as Chandraprabha Saikiani did and think beyond the margins of what we know and expect. On this day, try and do one good deed for someone that you know has a problem but have looked the other way.
References:
Also Read: Five Historical Women Leaders From North East India
---