Bhuli is an Uttrakhand based enterprise, run by two young women professionals for promotion of nutrition, culture and healthcare. They strive to make education about traditional practices more accessible, and aim to set a discourse around nutrition to promote healthy practices in the state.
They exhibit the idea of how cultural beliefs intrinsically co-exist with beliefs related to nutrition, health, arts and crafts. They explore beliefs behind traditional practices that influence nutrition, for instance the practice of not feeding the infant until the sister-in-law meets the mother, is a great way to cement familial bonds, but it might also affect the infant's health if they are not fed on time.
Their collaborative work is effectively forming an amalgamated picture of Uttrakhand. I had the privilege of speaking with them about their organisation and products.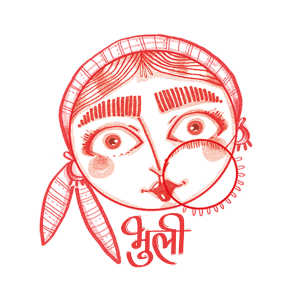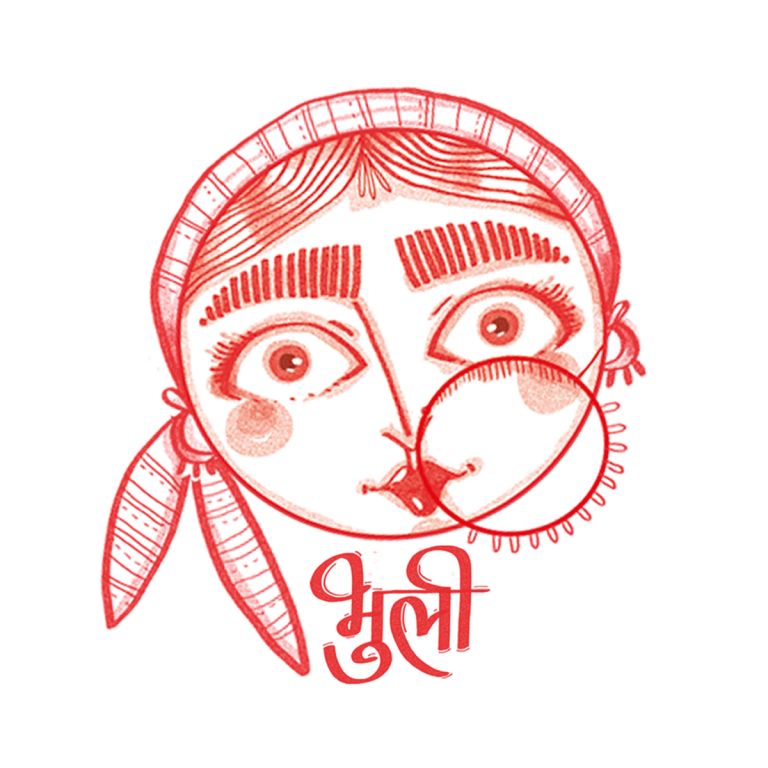 Somya Jain: Where does the inspiration for the name Bhuli come from?
Bhuli: Uttarakhand is a state which is not recognized in terms of arts, craft and the cuisine. The prime motive to establish Bhuli is to make a platform for the state where its essence is celebrated and it gets the recognition it deserves. Bhuli is a commonly used word for 'little sister' in both Kumaoni and Garhwali dialect. We started working as Bhuli from March 2017.
SJ: Tell us something about yourselves and the journey that lead to this project.
Bhuli: We are two of us in Bhuli as of now! Tanya Kotnala (Founder) and Tanya Singh (Co-founder). Tanya Kotnala holds a degree in Fashion Design from NIFT, Shillong and Tanya Singh holds double masters (in Food and Nutrition and Food Communication) from IHM, Pusa India and University of Gastronomic Sciences, Italy.
After finishing our degrees, we both have worked in rural clusters of India in our areas of expertise. This has helped us both to run Bhuli and promote the three things we are focusing on (Arts, Craft and Food). We are family friends; we have known each other a long time, but we met professionally while working on a project with the Ministry of Women Empowerment and Child Development, Uttarakhand on a breastfeeding awareness campaign.
SJ: Who all constitute the team and how do you collaborate design with nutrition?
Bhuli: As we mentioned earlier, there are just the two of us Tanya Kotnala and Tanya Singh. Tanya K takes care of the illustrations and designing and Tanya S is the person in charge for the content and research.
SJ: You have worked a lot on awareness with women and children's health, could you please tell us about your projects and who all you collaborated with?
Bhuli: Bhuli works in two phases:
Government Collaborations
The government projects help us outreach remote areas, thereby, helping us to get a better insight of the persisting problems in the community. In the past Bhuli did a 'Breastfeeding Awareness Campaign' where the posters designed by Bhuli were displayed at 19,000 Anganwadi Centers across Uttarakhand. On the occasion of 'International Breastfeeding Awareness Week' these posters were used to educate the caregivers of the children on the importance of breastfeeding. We recently got over with a poster on the 'Importance of first 1000 days' for children. Currently we are in the process of making the Anganwadi centers of Uttarakhand attractive for kids to make the process of learning fun for them. Every month we go to one of the district of the state and paint an Anganwadi center.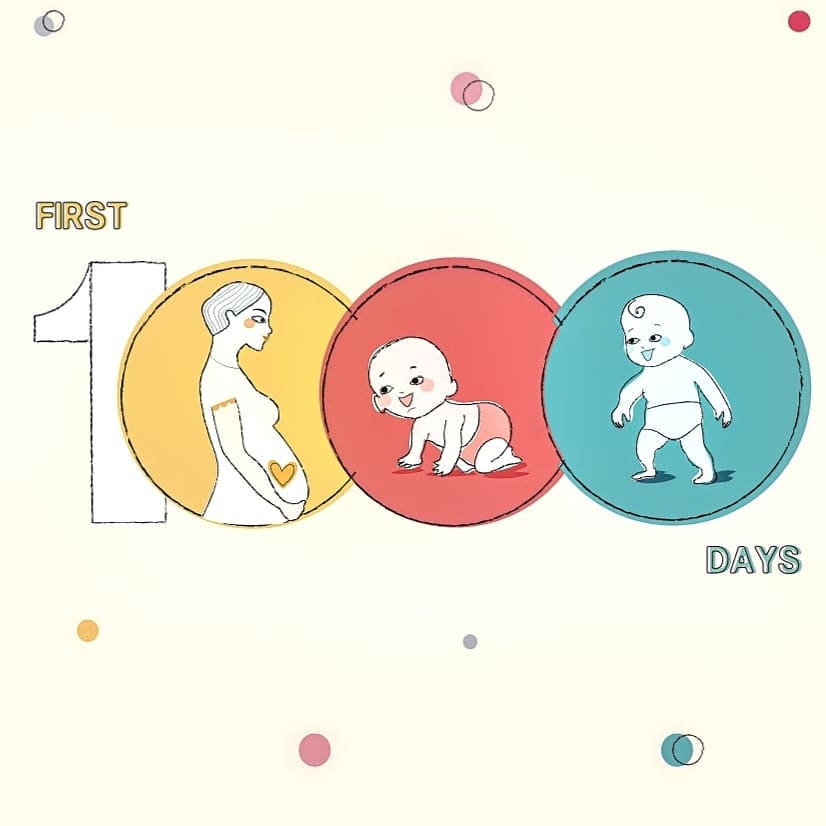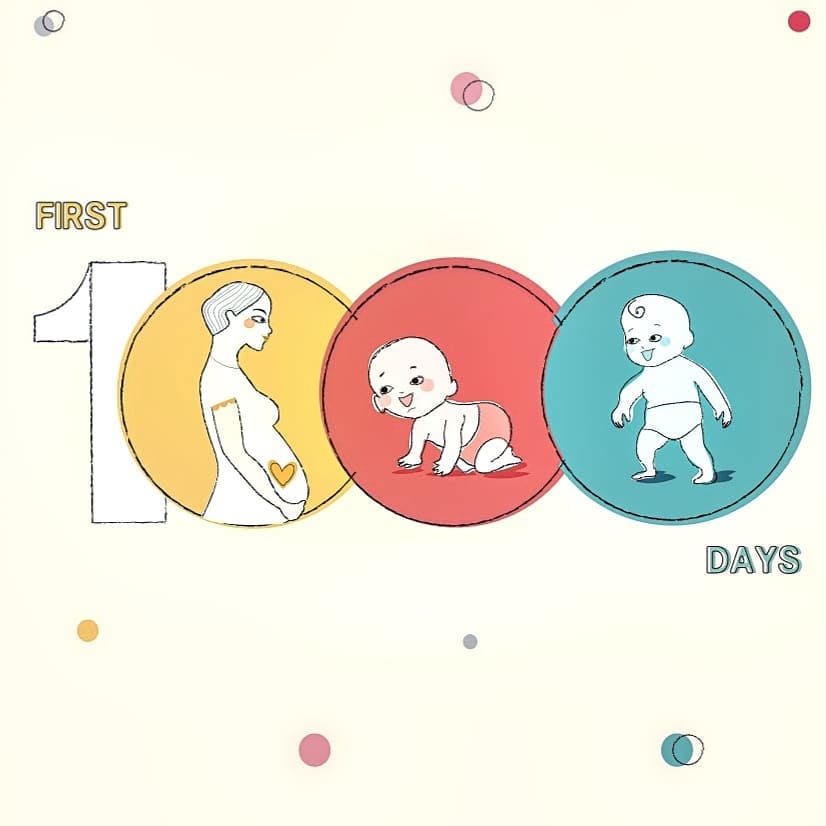 Self-Initiated Projects
Apart from collaborations with the government, we at Bhuli conceptualize creative projects around social causes while promoting flora/fauna, arts and crafts culture of our home state Uttarakhand. Through these self-initiated projects, we try to generate revenue to fuel our future long-term goal that is to upgrade skills, (trying to minimize the effects of Palayan in rural areas of Uttarakhand) bring development and innovation in existing products and try to make them consumer-friendly.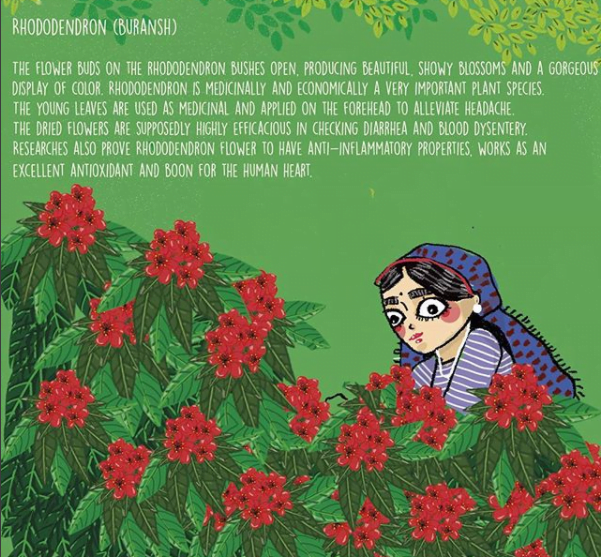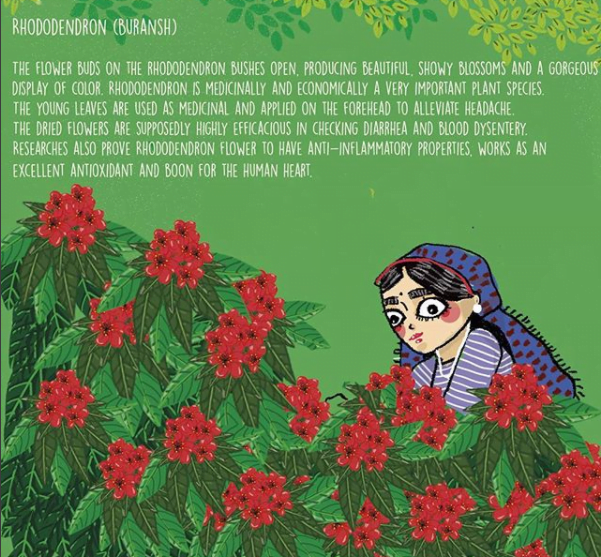 SJ: Since you are an Uttarakhand based enterprise, what do you think are the most prevalent social issues that you've dealt with through your work.
Bhuli: Palayn (migration) is the major issue our state is facing. Other than this, women and children's health issues and unemployment are common.
SJ: What challenges did you face while initiating these projects?
Bhuli: We have been lucky to have collaborated with the Government to raise awareness on these issues. The ground workers (Anganwadi workers) are well versed with the population and know exactly how to put forward the information. They have helped us in a big way! Till date we haven't really faced any problem to initiate projects.
SJ: Tell us about Bhuli's original series and how you came up with it.
Bhuli: Bhuli is a platform that is developed to celebrate Uttarakhand. While we are in the process of doing that we also indulge in learning about other states and the genesis of their cultures. It is amazing to know how diverse our country is and there is so much to learn! To celebrate our India we came up with two series – the costume culture and the 2018 Calendar that talks about the lesser known dances and the art forms they are practiced in.
'Space Bhuli' series portrayed women to be self-reliant and independent in all respects. Women face the challenges of inequality, marginalization and violence in their day to day lives, which negatively affects their well-being. Through this series we imagined a scenario where a group of girls and women decide to establish their own space – space of freedom, equality and prosperity and named it 'Space Bhuli'. The series of hand drawings is a wish for a safe space for women with a hope that it finds expression in the real word. We are trying to meet women run groups in Uttarakhand and recognize the real 'Space Bhulis' around us.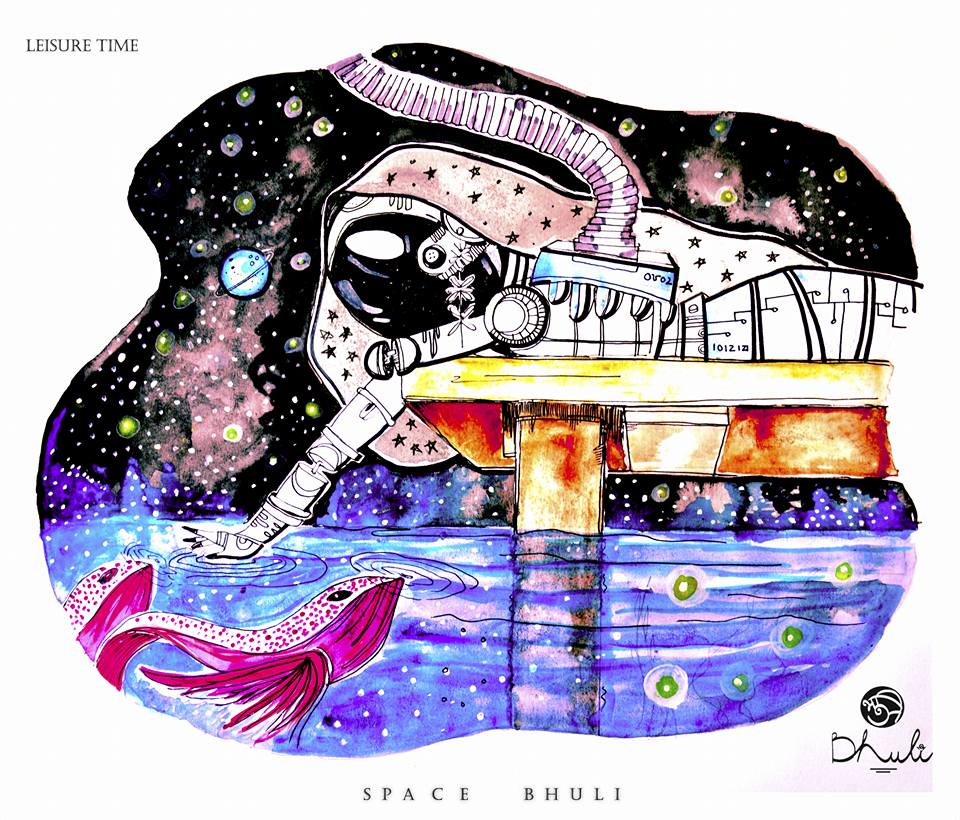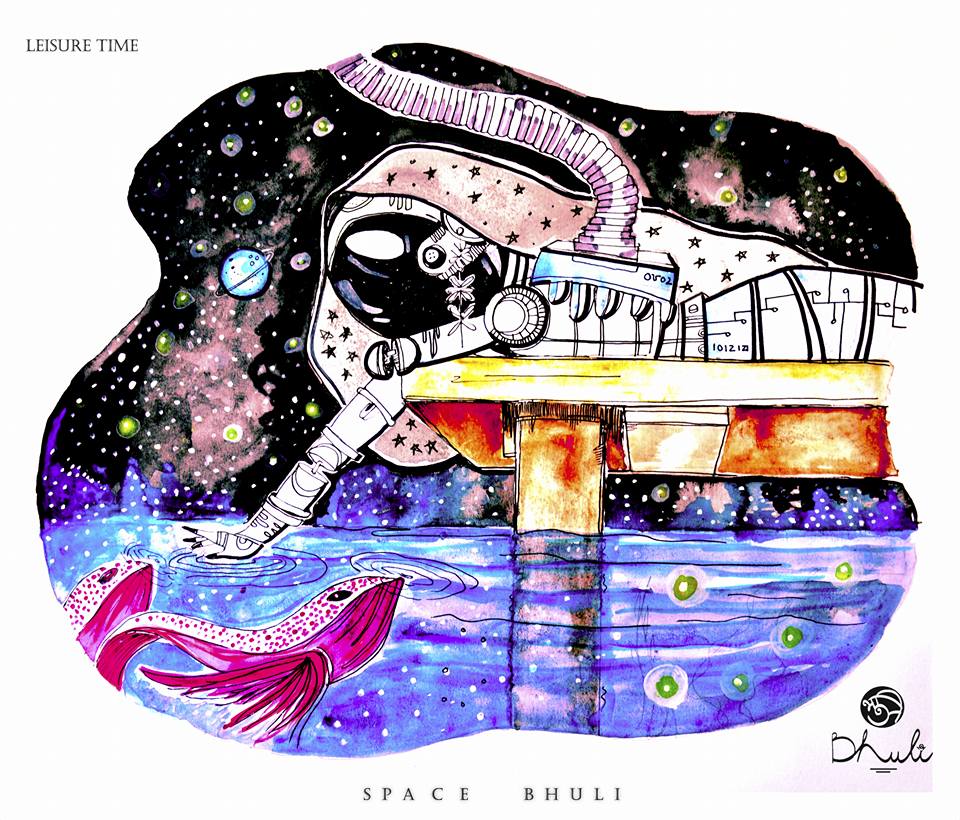 SJ: What other projects can we look forward to?
Bhuli: We are currently in the process of developing IEC material for the government, covering topics like Anaemia, Water and Sanitation and Importance of Early Childhood Education. We are extensively travelling and gathering information about the State which we hope to replicate the information through illustrations on various mediums.
Also read: Mohalla Clinics: An Accessible Alternative For Healthcare?
---
To learn more about Bhuli, follow them on Facebook and Instagram.
All images courtesy Bhuli via their Facebook page.