Madurai Shanmukhavadivu Subbulakshmi was a globally renowned exponent of Carnatic music. To her millions of fans, her voice was ethereal and mesmerizing. Nicknamed M. S., she was a true pioneer and front-runner of women's empowerment. She led from the front and inspired hundreds of her contemporaries.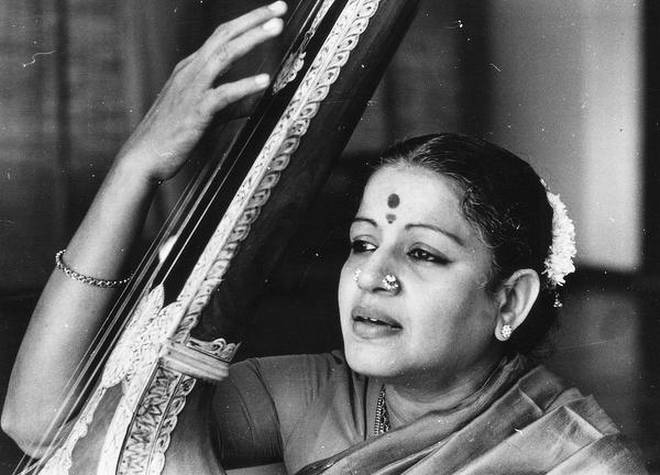 The Early Years
Born on 16th September 1916 in Madurai, Tamil Nadu, she was named Kunjamma at birth. Her mother Shanmukhavadivu, albeit an accomplished musician, hailed from the Devdasi (that is now defunct) community. Akkammal, her grandmother, was a noted violinist. By virtue of the family she was born into, she was nurtured on a rich diet of Carnatic music. As a child, she would have numerous interactions with renowned musicians of that era, like Karaikudi Sambasiva Iyer and Ariyakudi Ramanuja Iyengar among others.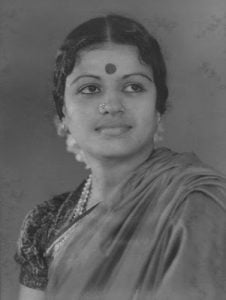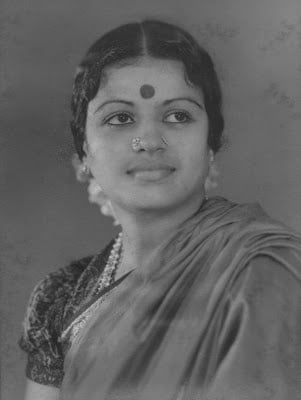 Subbulakshmi began learning music under the tutelage of her mother. Thereafter, she was trained in pure Carnatic music by Semmangudi Srinivasa Iyer. Around the same time, she also mastered Hindustani classical under the renowned vocalist Pandit Narayanrao Vyas. Kunjamma was a good pupil and managed to master the nuances and intricacies of music speedily, much to the delight of her masters.
At age 11, M. S. Subbulakshmi gave her first public performance at the 100 Pillar Hall located inside Tiruchirapalli's Rockfort temple. Her first major break came in 1965, when she got an opportunity to perform at the prestigious Madras Music Academy. Her rendition of bhajans on that occasion was scintillating. It was a signal honour for her that institution relaxed its tight selection procedure to give a chance to a virtual greenhorn. By the time she was 17, Subbulakshmi was a already a seasoned vocalist giving independent performances all over the state, including many more at the academy.
Trouble At Home
Meanwhile, at home, pressure began to mount. Seeing her extremely talented daughter grow up and metamorphose into a beautiful woman, Shanmukhavadivu wanted to get her settled. However as members of society could not contemplate matrimony with a Devdasi's daughter, the mother tried her utmost get her fixed with wealthy landlords and members of the prosperous Chettiar (businessman) community who patronized the devdasis.
However, according to her biographers, Subbulakshmi was hell-bent on carving a musical career for herself. Finding her mother unyielding, the young girl hatched a plan. One day, in the dead of the night while her mother was fast asleep, the young girl took off all her jewellery, left home, and boarded a Madras-bound train. Once there, she looked up the only two persons she had met during her umpteen performances in Madras. Ultimately, she landed up at the private residence of a noted journalist K. Sadasivan. The year was 1936. A new chapter was unfolding in Subbulakshmi's life.
Foray Into Films
Sadasivan was a middle aged gentleman, who was married and had two daughters. He was already an ardent admirer of the singer. Now that fate had brought her to his door for shelter, he not only took her in, defying social norms, but also left no stone unturned to carve out a career for her. Utilizing his numerous contacts to the hilt, to the point of paying out of his pocket, Sadasivan helped Subbulakshmi gain a foothold in the tinsel world.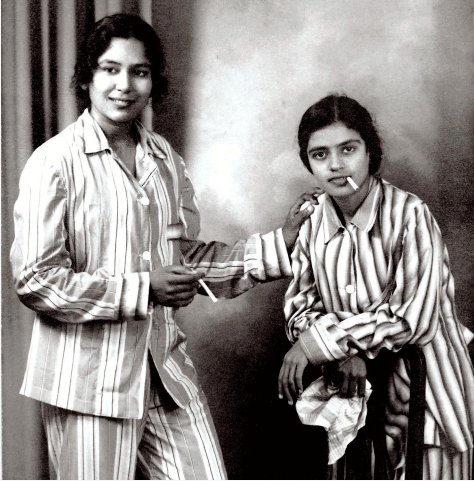 In 1938, Subbulakshmi made her debut with Sevasadanam, directed by K. Subrahmanyam. Based on Munshi Premchand's novel Bazaar-e-Husn, the film lampooned the dastardly practice of young girls being forced to marry old men, (as per prevalent social norms). The viewers were stunned by Subbulakshnmi's effective portrayal of the harrowing experiences of the young girl.
Sevasadanam proved a turning point in the history of Tamil cinema. In the climax, the aged husband, a totally changed man, was shown as throwing away his sacred thread, a symbol of his Brahminism. This was a stunning blow to the contemporary orthodox Brahmin society. The film won rave reviews in newspapers.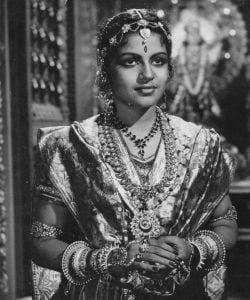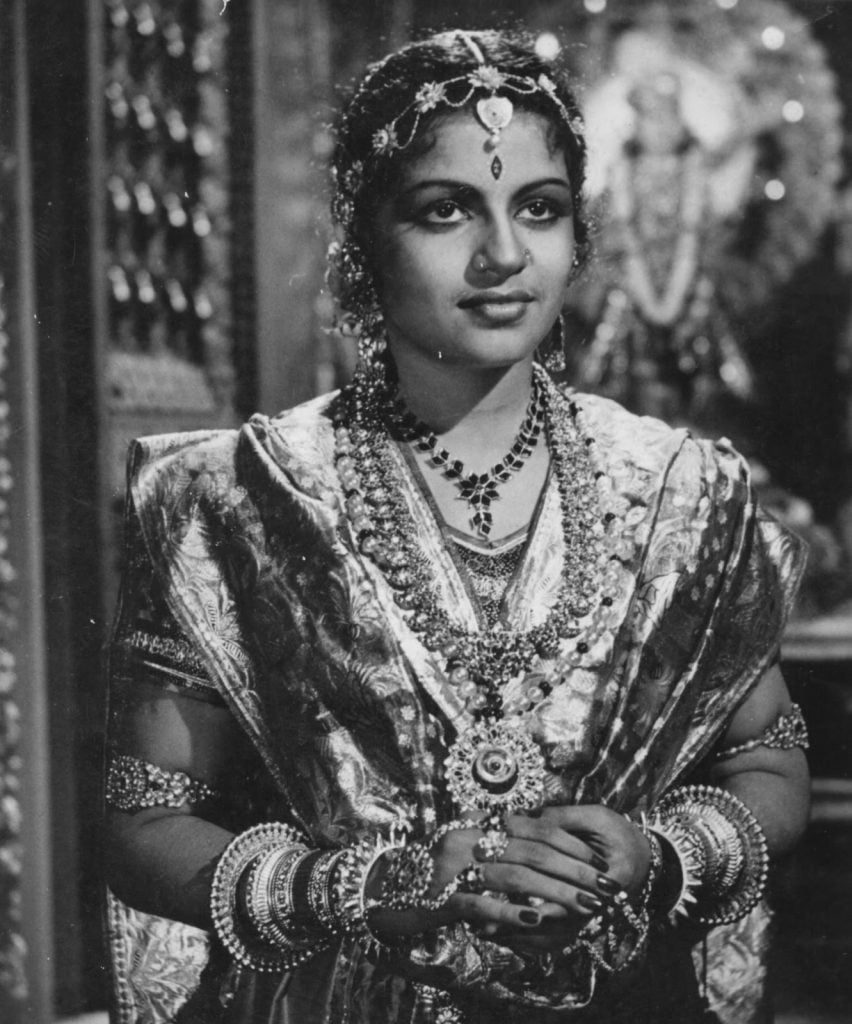 In 1940-41, the singing star played lead roles in the eponymous films Shakuntala and Savitri. In the latter, she essayed the role of the mythical sage Narada. However, it was her portrayal of the renowned Bhakti saint Mirabai in a film called Meera (1945) which catapulted her to national fame and glory. In this film, directed by the American Ellis R. Dungan, Subbulakshmi poured out her heart and soul into each Mirabai bhajan that she sang. Her full-throated voice left movie-goers bewitched. This film was so popular that it was re-made in Hindi (Meerabai) two years later.
M. S. Subbulakshmi sang not only in Tamil, Kannada and Telugu, but also experimented with other languages – Hindi, Marathi and Bengali. Among other things, she sang several of Tagore's songs (based on Carnatic style Ragas) to perfection and charmed millions of music lovers.
Personal Life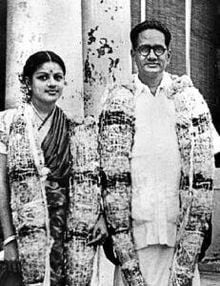 Ever since, as a young fugitive, Subbulakshmi had sought refuge in Sadasivam's home in Triplicane (a posh locality in Madras), he had been a veritable guardian angel to her. Call it gratitude or affection or both, slowly a chemistry grew between them. Finally, four years later, after Sadasivam's long-ailing wife passed away, they tied the knot.
She had no problem in settling down with his daughters since they were already acquainted. The girls affectionately called her Amu Paati. Subbulakshmi went all out to help her new family. She handed over her remunerations from the film Savitri to her spouse and helped him launch his brainchild – the Tamil political weekly Kalki.
Global Recognition
As the years passed, M. S. Subbulakshmi became India's cultural ambassador and highlighted the rich heritage of Indian culture overseas. In 1963, she participated in the famous Edinburgh International Festival, regaling the audience as usual. In 1966, she gave a scintillating performance at Carnegie Hall and later at the U.N. General Assembly (both in New York). In 1982, she gave a breathtaking performance at London's famous Albert Hall. There was no stopping her.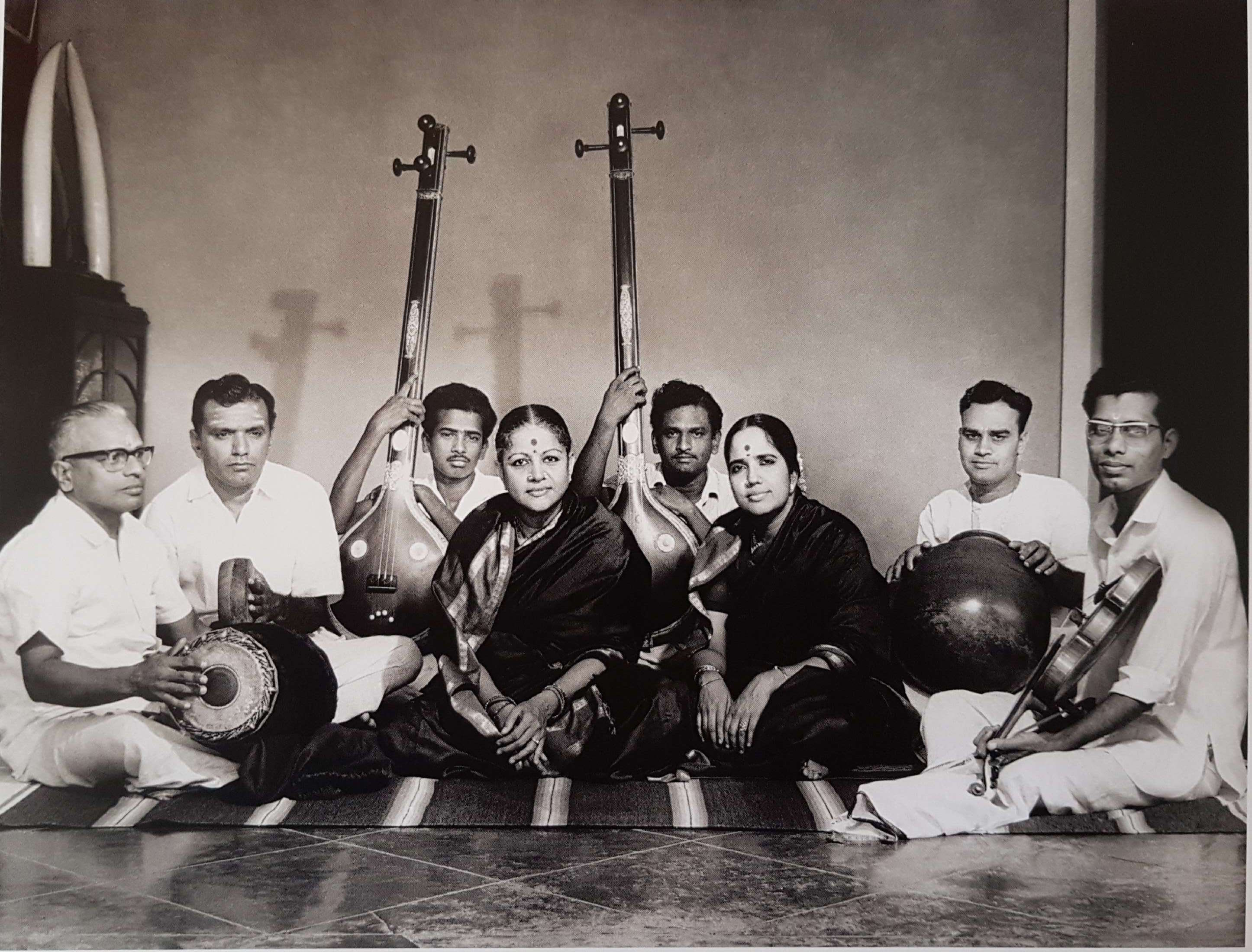 She continued to perform in several countries across the globe. Her best known renditions include Suprabhatam (morning melodies), Bhaja Govindam (paeans to Lord Krishna) and Hanuman Chalisa. Her impeccable pronunciation and flawless delivery were powerful enough to evoke all kinds of human emotions.
Quite naturally she had a massive fan following in India. Recognition and compliments came in multitudes. Pandit Jawaharlal Nehru once said about her, "Who am I, a mere Prime Minister before a Queen – a Queen of Music." Mahatma Gandhi famously remarked, "I would gladly hear Subbulakshmi speak it than hear it sung by others." The legendary Ustad Bade Ghulam Ali Khan hailed her as Suswaralakshmi (the Goddess of the perfect note). The reigning melody queen Lata Mangeshkar once hailed her Tapaswini (the ascetic).
Honours Galore
Subbulakshmi enjoys the distinction of being the first singer ever to win the Bharat Ratna, the country's highest civil honour. She was also the first Indian musician to win the Ramon Magsaysay award, familiarly known as Asia's Nobel Prize. That was way back in 1974. In 1956, she was bestowed the Sangeet Natak Akademi Award for her contributions in the field of Carnatic music. She won the Padma Vibhushan in 1975, Kalidas Samman in 1988, which was followed by Indira Gandhi Award for National Integration in 1990. The Bharat Ratna came to her in 1988. Imbued with kindness and sensitivity, she donated the bulk of her prize money to charity and other humanitarian causes. Throughout her lifetime she also performed at numerous charity shows, the proceeds from which were channelized towards social welfare.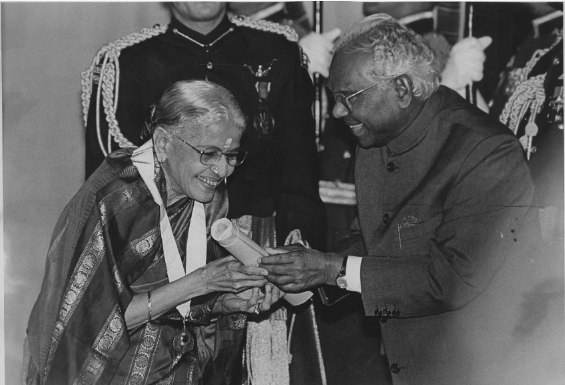 Final Years
Following her husband's death in 1977, Subbulakshmi took her last bow from stage performances and lived the life of a recluse. On 11th December 2004 she passed away in Chennai, aged 88. The golden voice of the nightingale was hushed forever!
In Our Hearts
In 2005, the Government of India issued a postage stamp in her memory. In 2006, the then Chief Minister of Andhra Pradesh Y. S. Rajashekhara Reddy unveiled a bronze statue of the singer in the famous temple town of Tirupati. Still later, in October 2016, the United Nations released a commemorative stamp to observe her birth centenary. A special type of the highly coveted Kanjeevaram silk sari has even been named after her!
References