Anis Kidwai, was a writer, an activist and a politician from Uttar Pradesh and is known to have played a key role in the rehabilitation programmes for refugees and displaced persons during the carnage of Partition.
Her memoir Azadi ki Chaon Mein, written in 1949 but published only in 1974, provides a rich and layered account into not only the conditions during partition but her own emotional turmoil as she sought to devote herself to service of others.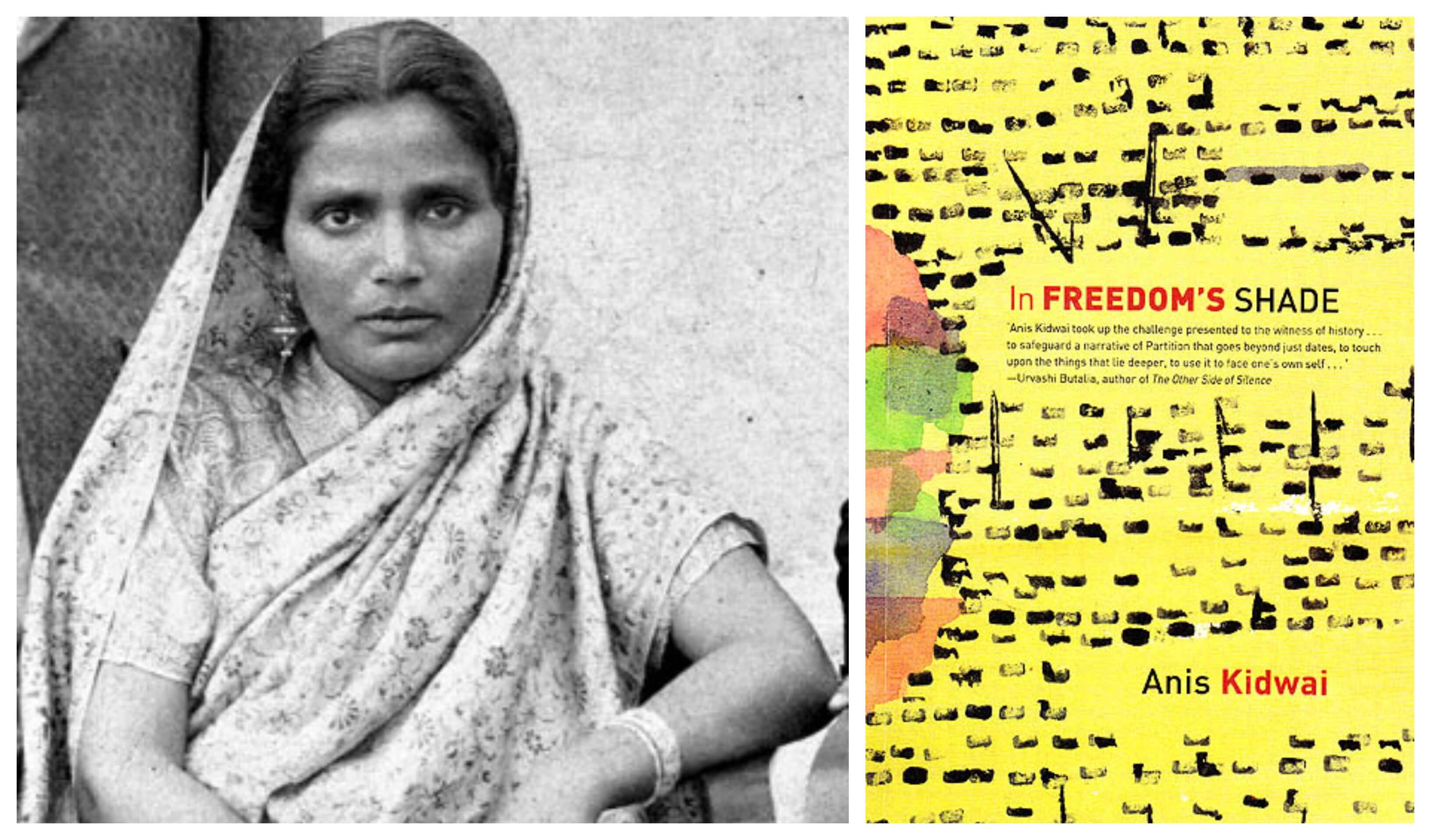 Early life
Anis Kidwai was born into an impoverished yet respectable, zamindari family in the Bara banki district of Uttar Pradesh in 1906. Confined to the house by her father she was denied access to formal education. Eager to learn, she gained proficiency in Urdu and English by listening intently to the lessons imparted to her brothers. In her unfinished autobiography, Ghubar-e-Karwaan, she captures the kind of social milieu she grew up in characterized by not only coexistence between Hindus and Muslims but also enthusiastic participation of the groups in each other's festivals.
Anis Kidwai began her political career as a secretary of the Women's Congress Committee from 1921 to 1923. However, it was due to the death of her brother-in-law, Rafi Ahmed Kidwai who had been a politician, freedom fighter and socialist activist that Anis Kidwai's official political career began.
Political Career
Anis was asked to assume a Rajya Sabha seat, given to her family after Rafi's murder. She hence became the Member of Parliament from Bihar. In her two terms she supported the Punishment for Molestation of Women Bill 1958 and as part of a parliamentary committee reviewed possible changes in Muslim Personal Law. Both these measures were ultimately disbanded.
She married her cousin, Shafi Ahmed Kidwai, in 1920 who was an administrator of the Municipal Board of Mussoorie. He was subsequently murdered in a communal attack in Mussorrie in his efforts to stop prevent violent capturing of evacuee Muslim properties in October 1947. The death of her husband is considered as the life changing moment in her life wherein his murder triggered the realization in her that this wasn't just a case of personal loss but part of a more sinister political event. Her memoir, Azadi ki Chaon Mein, begins with this episode of her husband's death.
The momentous nature of this event is seen through how she gave up the burqa and shifted to Delhi to work under Gandhi. It was here she was advised by Gandhi to immerse herself in work and argued that he couldn't afford someone of her ability to be distracted by mourning. Henceforth, she helped provide a safe passage for Muslims who were migrating, maintain and run refugee camps set up in Purna Quila and grounds of Humayun's Tomb. She worked with the pacifist organisation, Shanti Dal, which worked not only towards providing basic services of food, blankets to refuges but tried to mitigate the possibilities of further violence between communities by encouraging dialogue.
Personal experience of grief and pain was hence central to her decision to join social work. Therefore, the narration of violence of Partition in her work Azadi ki Chaon Mein, is enmeshed with an intimate history of personal experience. It was in order to make sense of her tragic loss, which she saw was being experienced by countless other women, she undertook the journey to Delhi.
Role in making of independent India
Anis Kidwai did not uncritically hail Independence as a moment of triumph instead she saw it as bringing forth with it the violence and suffering of partition. She saw this as a betrayal of all those who had tirelessly worked in the nationalist movement to achieve this dream. Commenting on the violence she witnessed around her, she noted how a "strange bestiality was born in those days."
Her accounts of partition went beyond the details of blood and gore but carried observations of how the normal, daily functioning of people had been disrupted and their sense of normalcy had been brutally violated. Her empathy and deep understanding of the people and their conditions are evident in the descriptions she provides of children who were bartered for food, women who were raped by their neighbors and families which slept under one blanket.
Hence, though she played a pivotal role in the government project of "recovery of abducted girls", the experiences of which she shares at the end of her memoir, she was always critical of it. The governments in both India and Pakistan believed that women who had been abducted during partition had to be brought back to their homes. Kidwai noted the predicaments of abducted women who were reluctant to uproot their lives again, many of whom had forged new relationships and assimilated in their new home. Seeing this she questioned whether the task she was carrying out was moral.
Kidwai was aware of the problems inherent in this state-sponsored operation and identified the gross misuse of power by government officials who abused women and 'ranked' them on the basis of their preference. Hence, Kidwai recognized the state's complicity in accentuating violence against women.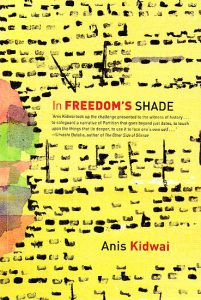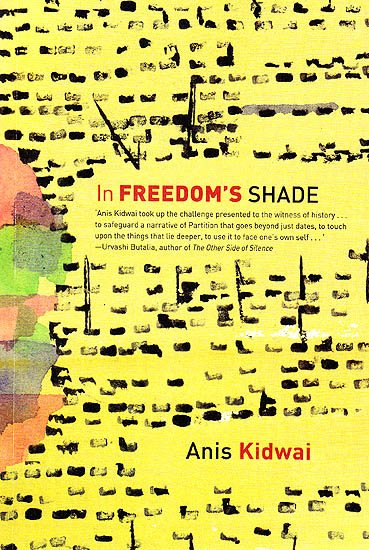 Literary achievements
Apart from her efforts towards rehabilitation of refugees, Anis Kidwai made significant contributions in the field of literature. She received an award from the Urdu Academy of Uttar Pradesh for her memoir Azadi Ki Chhaon Mein. Her other book Ab Jinke Dekhne Ko was also awarded and based on her contacts with those involved in the nationalist movement. She also wrote an anthology of essays called Nazre Kush Guzre. Her literary contributions were recognized and she was awarded the Sahitya Kala Parishad.
Histories of the ordinary
The focus of mainstream history of partition has largely been political negotiations between Muslim League, the Congress and the British government. The details around Provincial elections of 1946 sealing in the differences between Muslim League and the Congress; the relevance of Pakistan Resolution in reifying the demand for a separate 'Pakistan' – were the 'public' matters considered worthy of discussion.
It was in opposition to this that historians shifted their focus away from details of mechanical, bureaucratic decisions as though they carried no impact on the lives of people towards the suffering, loss and displacement of ordinary people. It is in this context that Anis Kidwai's own story of resilience and those recorded by her of how women dealt with sexual violence, abduction and loss become important.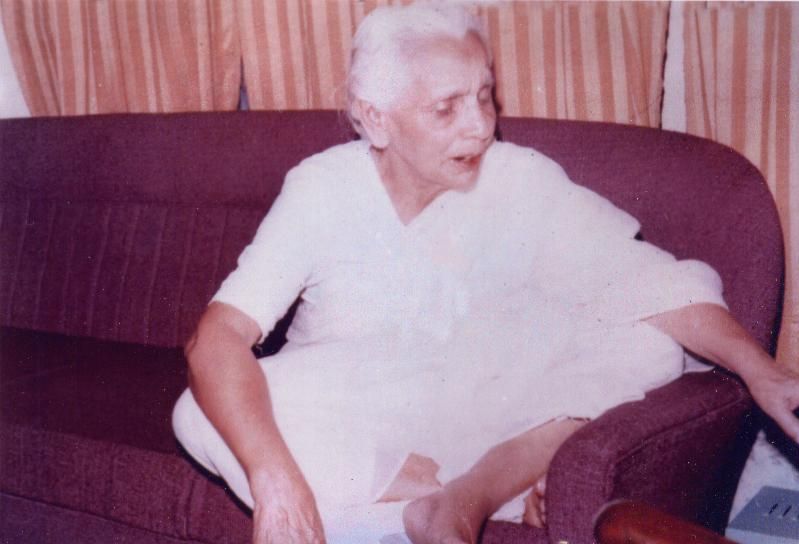 Anis Kidwai passed away in 1982, her achievements in the fields of politics, literature mark her out as a truly remarkable personality. Her story is also an example of how women exercised their agency during times when it was clearly being denied to them. But it was her keen insight into the experience women during partition, her criticism of gendered violence and commentary on tensions of her times and deep empathy towards those she dealt with during her work as a social activist that form the basis of her true legacy.
References
Also read: The Partition Of Bengal: Challenges Faced By Women And Migrants