"Kerala is in the midst of an unprecedented flood havoc. The calamity has caused immeasurable misery and devastation. Many lives were lost. Hundreds of homes were totally destroyed and many more were damaged. For the first time in history, 27 dams in the State had to be opened. Never before had the State witnessed a calamity of this scale. In the fight against the flood, we have braved the odds."
This is what the Chief Minister's fund website says. The Kerala flood has gotten all of us concerned about the safety of our family and friends along with general concern about the people living there. Here are some ways you can help out.
Donating to the Chief Minister's Relief Fund
You can contribute by donating directly to the Chief Minister's Fund here.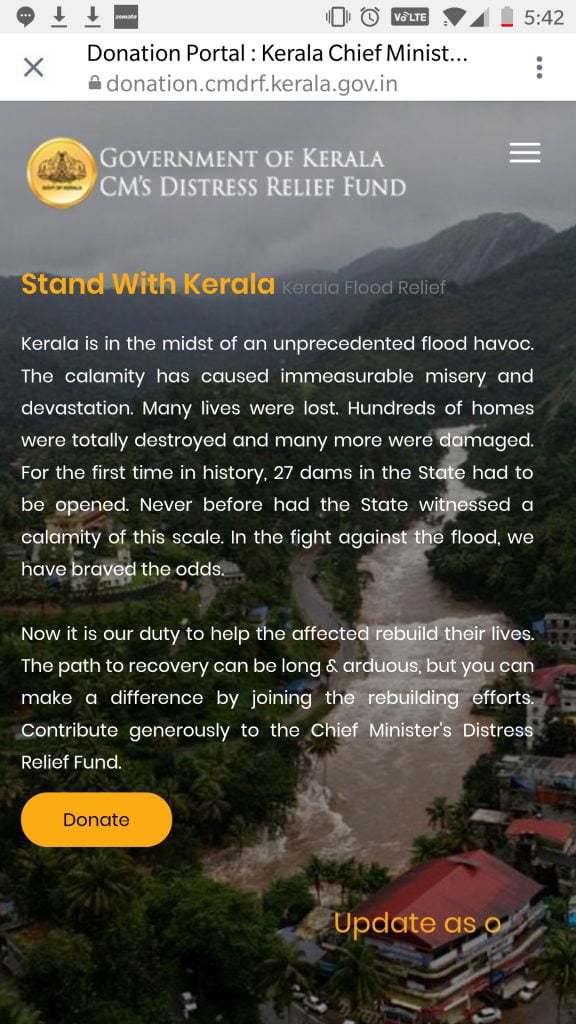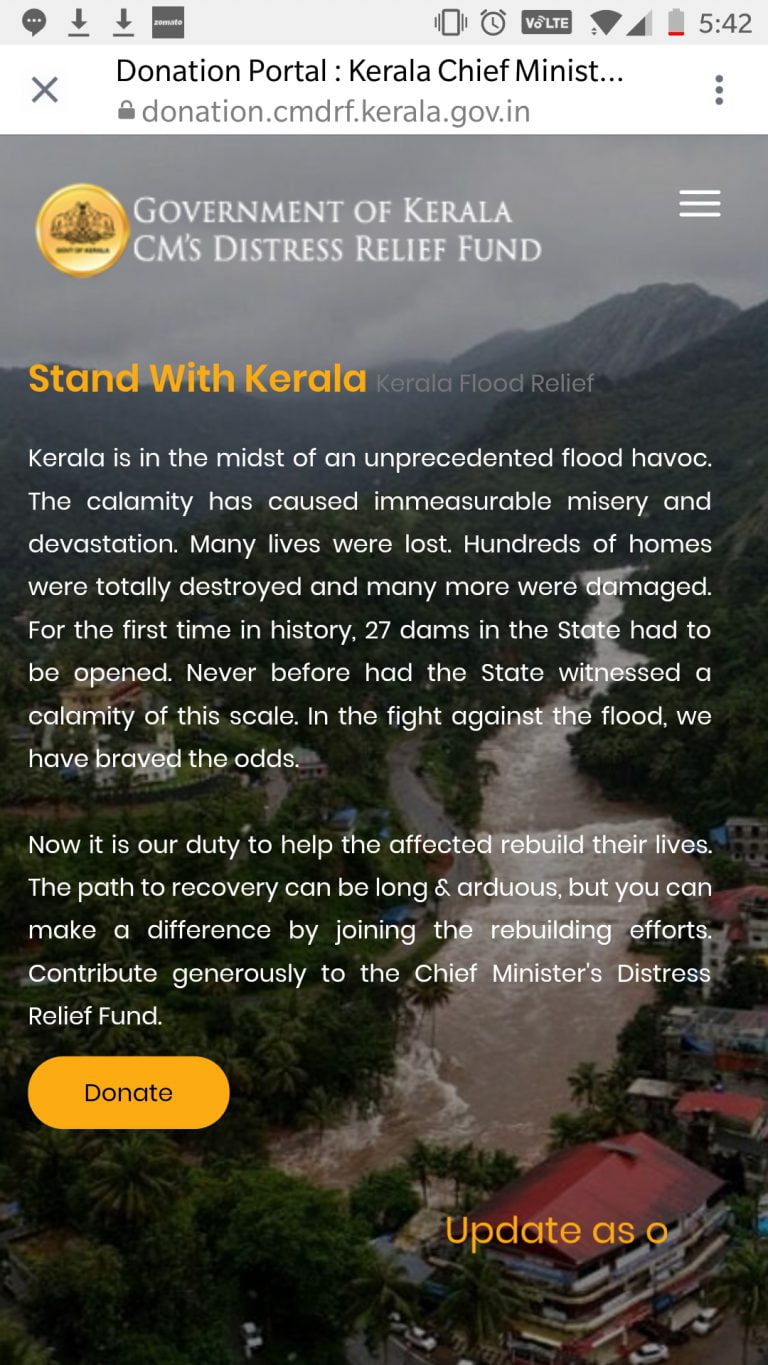 By keeping a check on fake news and forwards
Right after the flood approached Kerala, social media was immediately filled with wild claims with even officials spreading hatred and superstitious beliefs online. For example, an RSS member and RBI board member linked women's entry to Sabarimala with Kerala floods. Some even went on to claim that the flood is being caused because Malayalis eat beef. One "army officer" was quoted saying the CM isn't allowing the army to help leading to more confusions and panic. You can help combat this by correcting people when they forward unsubstantiated claims about the flood by checking the official updates. Check out these official government Twitter handles given below:
National Disaster Response Force (@NDRFHQ)
Indian Navy (@indiannavy)
Press Information Bureau (@PIB_India)
Chief Minister of Kerala (@CMOKerala)
Indian Coast Guard (@IndiaCoastGuard)
Sharing the official helpline numbers given by officials
Alert: People in the low lying areas along Chalakudy river and its tributaries are requested to move to higher locations as a precautionary measure. All stranded people are being attended by the forces in maximum capacity. #KeralaFloods2018 pic.twitter.com/6QWiTj2Guc

— CMO Kerala (@CMOKerala) August 16, 2018
Donating to NGOs who are doing ground work
Following is a list of some NGOs who are helping rescue missions and help feeding and sheltering victims:
Spreading this list of Government district collection centres
Thiruvananthapuram: The Principal Secretary (Finance) Treasurer, Chief Minister's Distress Relief Fund, Secretariat, Thiruvananthapuram – 1
Kannur: Control Room, Collectorate, Kannur – 670002 (9446682300, 04972700645)
Idukki: District Collector Idukki, Idukki Collectorate, Painavu P O, Kuyilimala, Idukki – 685603
Wayanad: District Collector, Collectorate, Kalpetta, Wayanad (0469 204151, 9745166864, 9746239313)
By asking people to check KeralaRescue.in
According to the website this is an "An initiative by Govt. of Kerala, Kerala State IT Mission and IEEE Kerala Section for effective collaboration and communications between authorities, volunteers and public." It has vital informations and updates on the current rescue missions.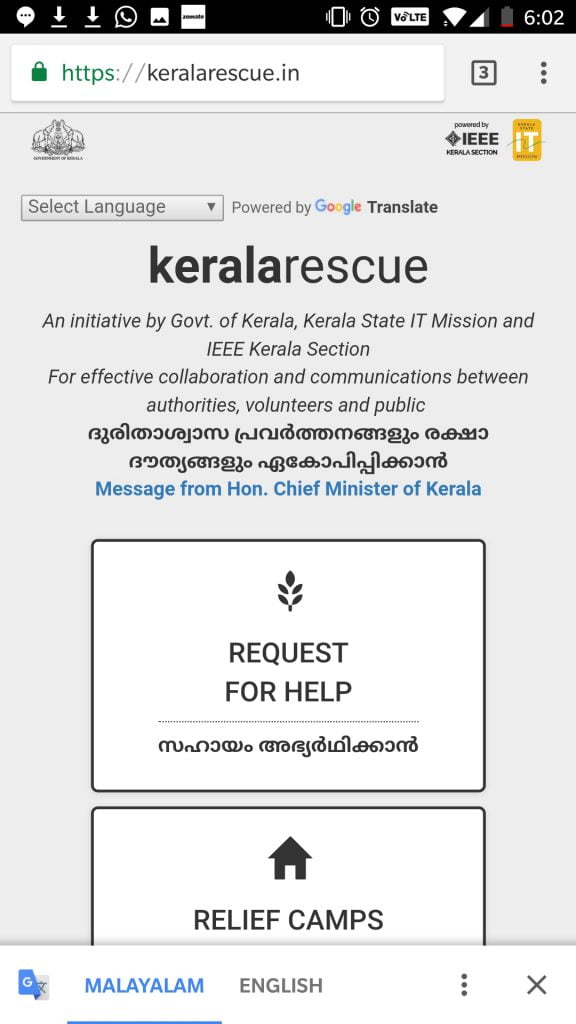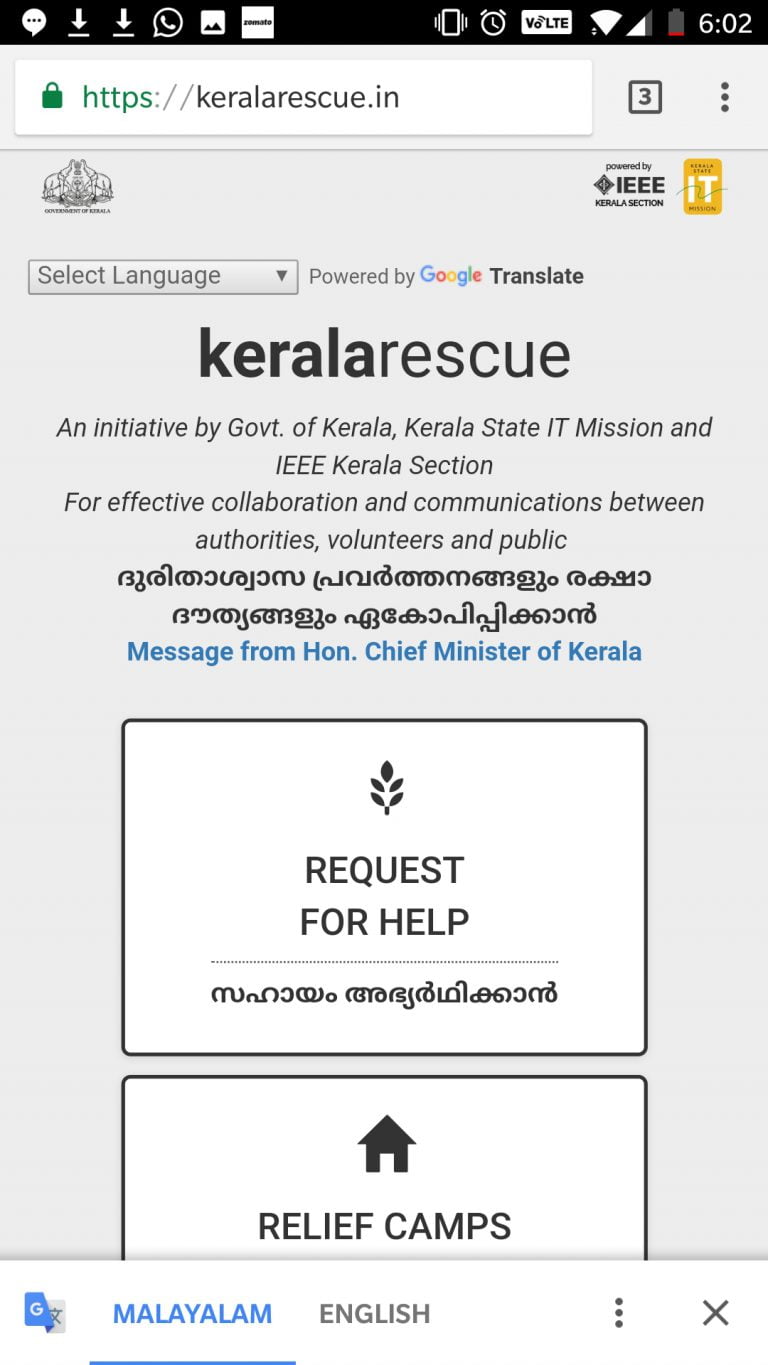 Donate via Corporations
You can also donate to the Kerala relief fund via multiple global corporations. Please find the details below:
---
Featured image source: NDTV