Last Sunday, FII took advantage of the light Delhi winter to organise a feminist potluck picnic at Lodhi Gardens. It was a chance for the Delhi feminist community to come together to share food, stories and solidarity, and talk about the past year and its triumphs and hardships.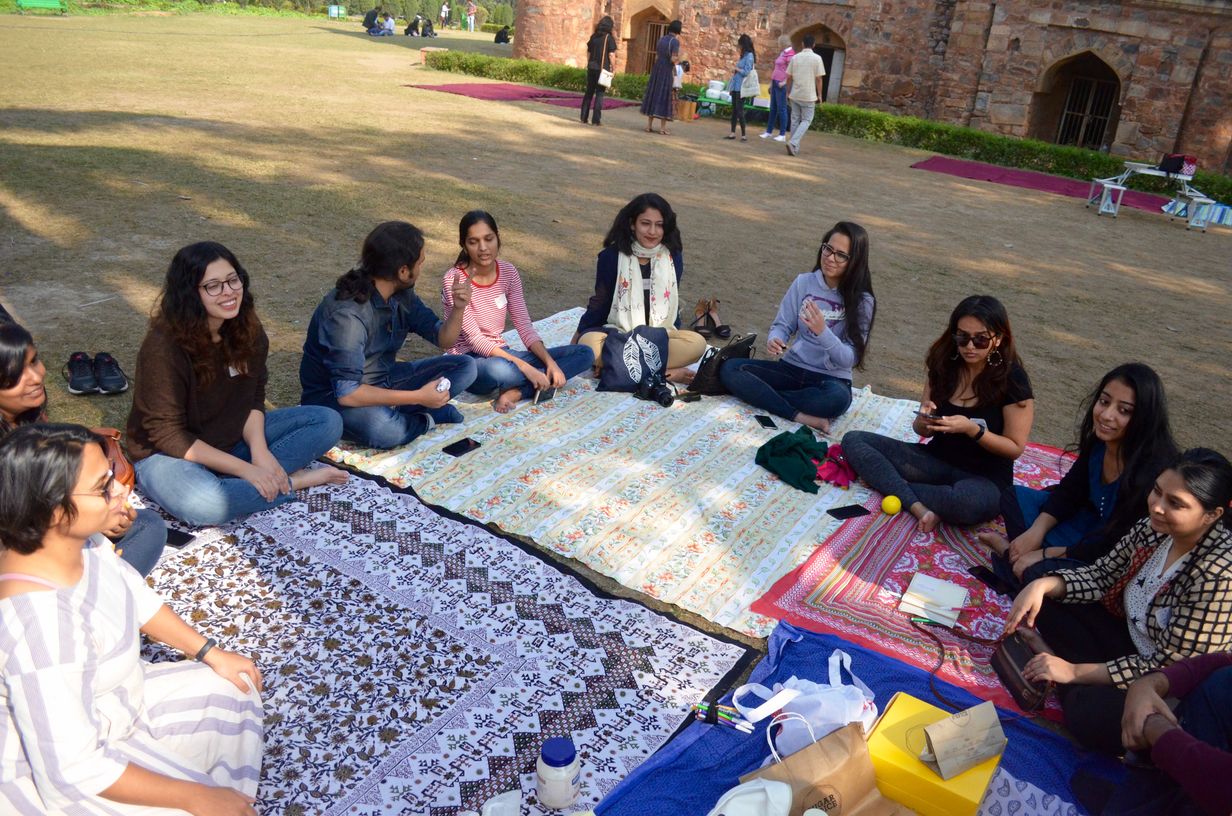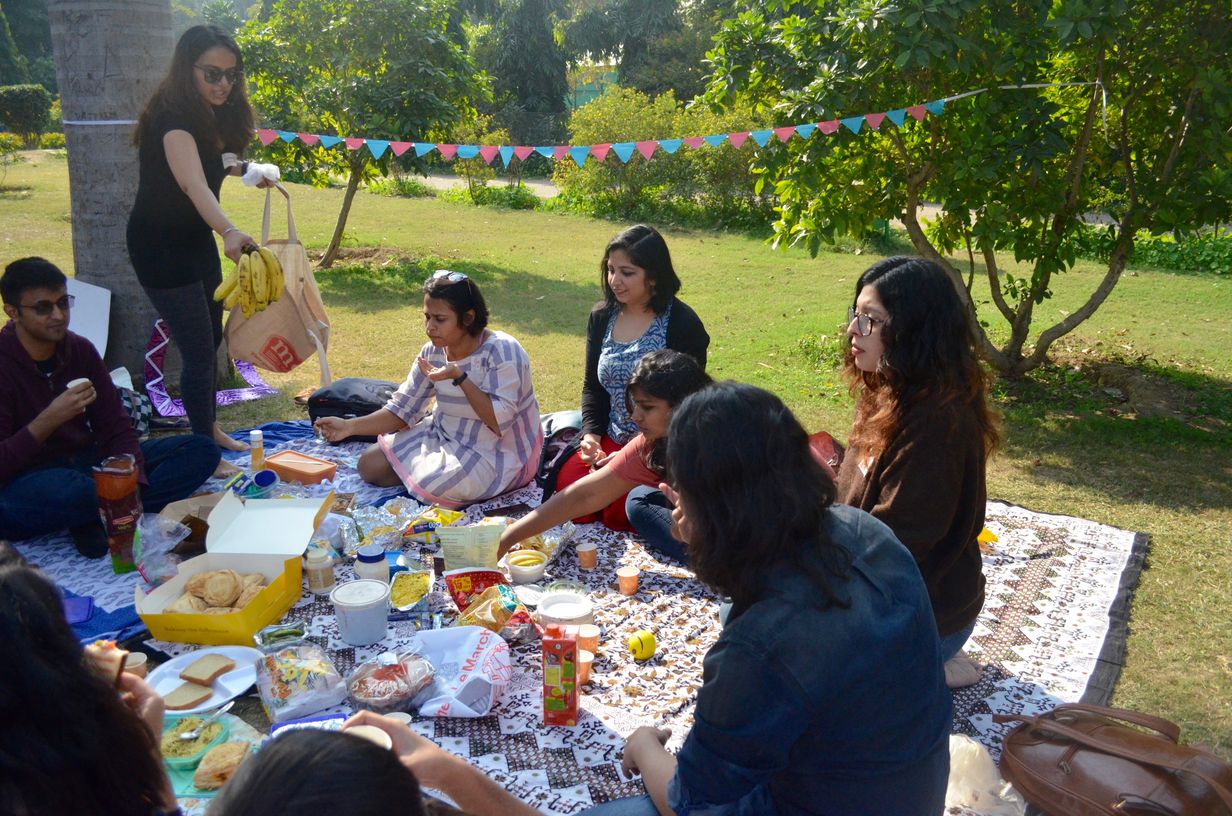 Come 2nd December, the FII team set up a cozy spot beside the Bada Gumbad at Lodhi Gardens, with festive streamers and a very DIY photo-booth. About 30 people came, bearing all kinds of food, from vegan dal makhni, to three kilos of chicken biryani, to homemade sandwiches and tea cake.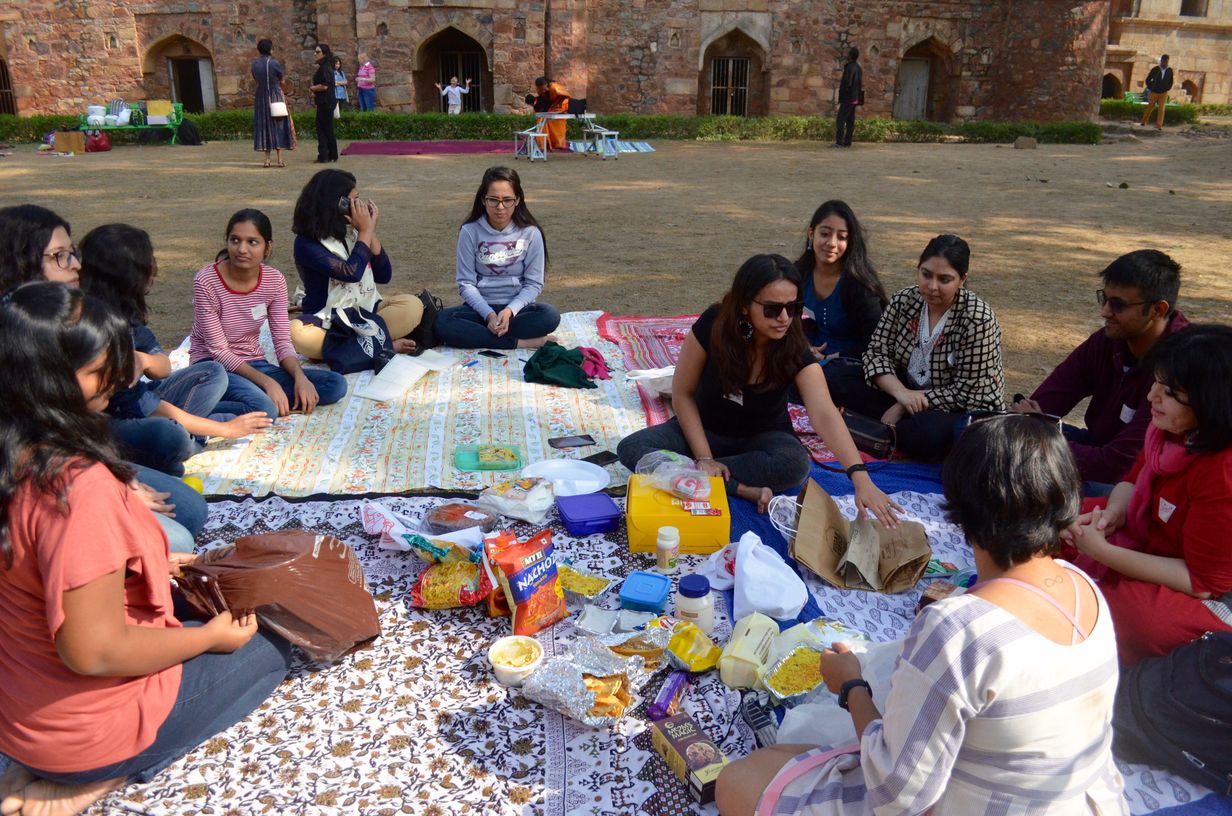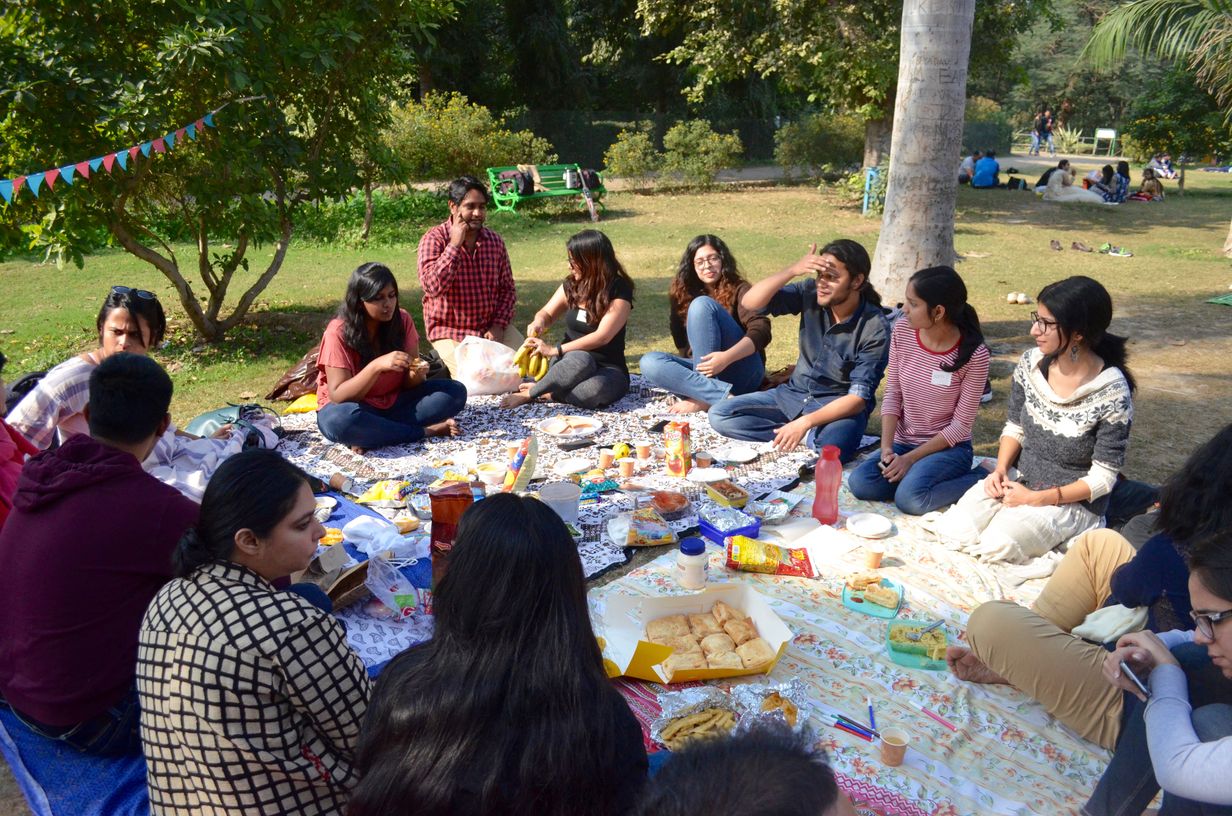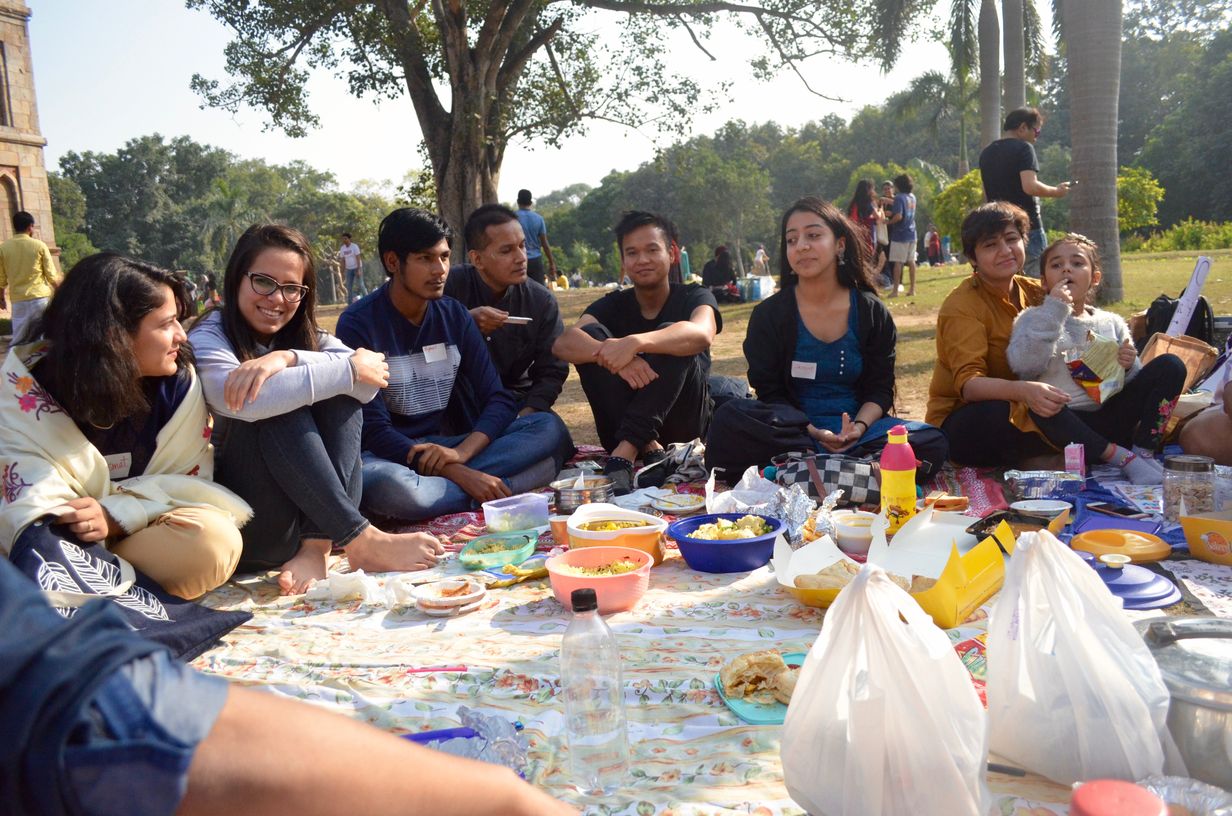 Although most people were strangers to each other, we quickly grew close in the shared warmth of a feminist consciousness, the plethora of snacks and the winter sun. People started sharing the first time they started identifying with the word feminist, admitting our own misconceptions of the term before learning about what it actually meant and eventually going on to embrace the ideology.
Men spoke about the additional barriers they faced in understanding what feminism meant, as it involved recognising their own privileges and the epiphany that they had not been privy to a large set of experiences that women had, which were entirely different from their own life experiences. We also heard from those who advocated for allied movements, such as queer rights and veganism, and how those movements intersected with the overall goals of the feminist movement.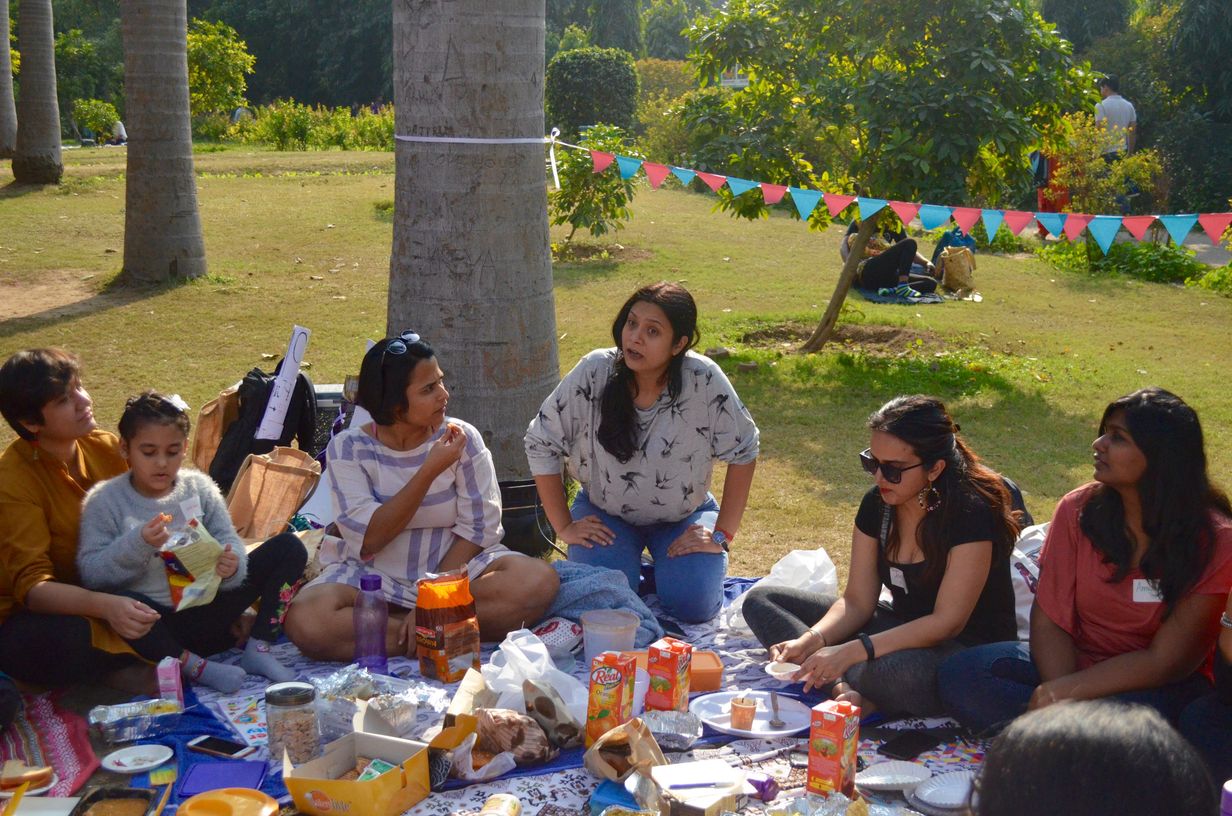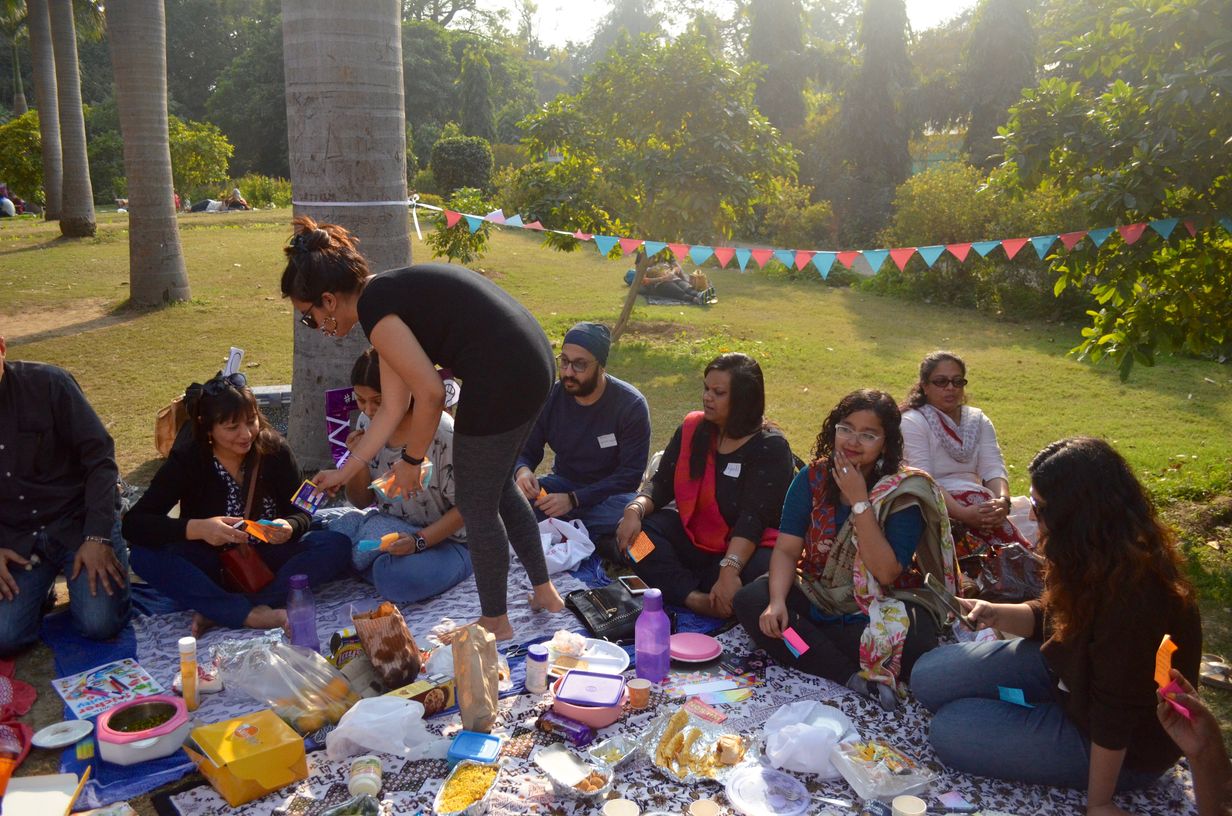 After much food was consumed and photos were taken, we conducted a quick activity that encouraged reflection and introspection on our own lives as feminists. Two different coloured Post-It notes were handed around, with participants being asked to write down their most 'feminist' moments of 2018, and their feminist aspirations for 2019.
After all the post-its were deposited in a communal bowl, we each picked out a random pair of Post-Its and read out an anonymous tidbit of each other's lives. People shared their achievements, of being able to speak to their families about feminist issues, or creating feminist advocacy tools through their work, and of coming to terms with their own #MeToo moments and articulating their stories. People also wrote candidly of their aspirations for the next year, to be more mindful of caste-based atrocities, to confront their assaulter, and to climb Mt. Everest and plant the queer flag on it!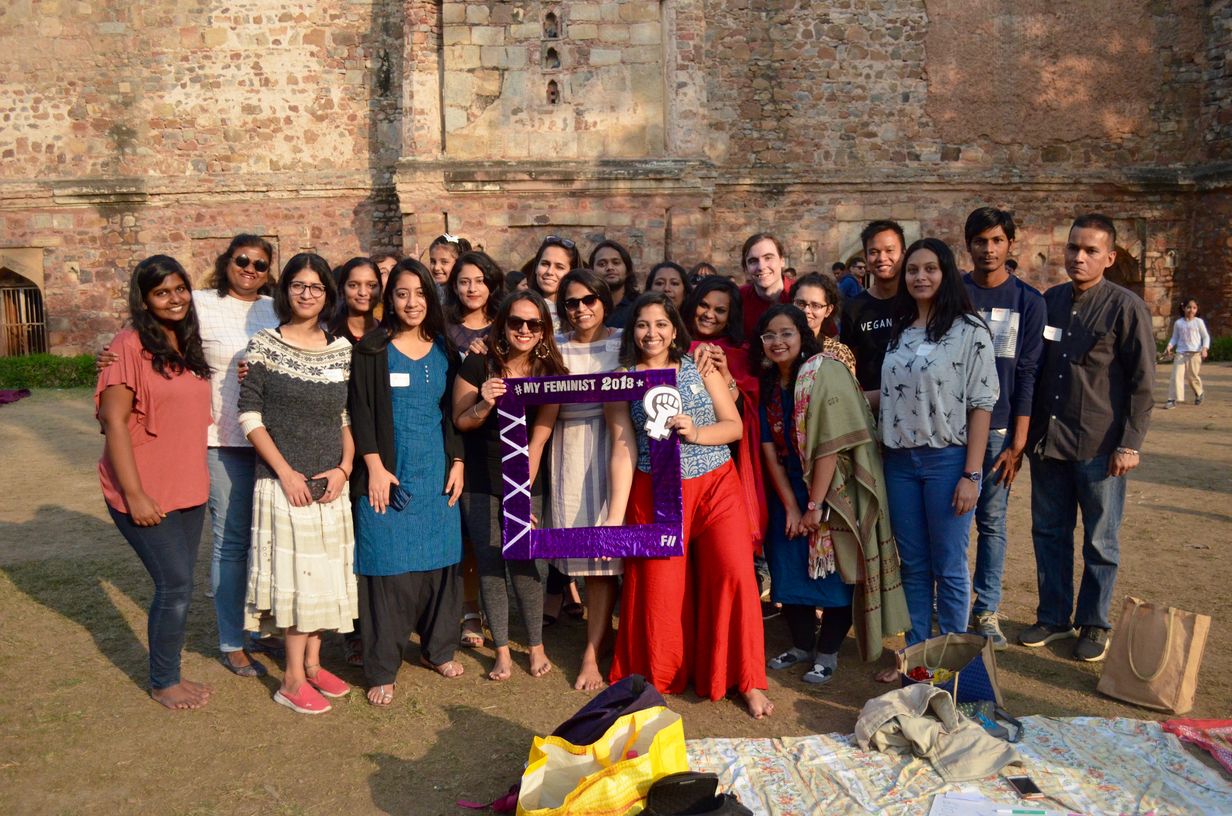 As the sun dipped lower in the sky, we finally packed up all the leftover food in our boxes and bags and bid our goodbyes to each other, clicking hurried final photographs and sharing contact numbers with the new friends we'd made. All in all, this feminist potluck picnic made for a fantastic Sunday afternoon! You can see all the photos from the event in our Facebook album here.
---
All photographs are by Asmita Ghosh.