Zohra Sehgal was an actress and a dancer who had always possessed an inexplicable zest for life. In her career spanning seven decades, she possessed an energy hard to come by in many younger than her. The twinkle in her eyes hid the tumultuous turns her life had taken. She lived life on her own terms, breaking away from the chains which bound the average woman of her time and social position.
Childhood And Adolescence
Zohra Sehgal was born Sahibzadi Zohra Begum Mumtaz-Ullah Khan on 27th April, 1912, in Saharanpur to an aristocratic Rohilla Pathan family. She contracted glaucoma at age one and lost vision in one eye. As a child, Zohra enjoyed climbing trees. She lost her mother when she was very young. In her will, her mother clearly indicated that the wealth from her estate be dispensed for her children's, especially her daughters' education. In keeping with her mother's wishes, Zohra and her four sisters were sent to Queen Mary's College in Lahore.
Zohra was taken into the school play from her very first year. At age ten, she overheard her English teacher saying that she could easily make ten pounds a week on the 'London Stage'. This sentence remained fresh in Zohra's memory and perhaps inspired her to become an actress. Her principal Ms. Cox let her stay behind for two years after she had completed the tenth standard knowing that if Zohra left school, she would have to get married. Twice, Zohra won the award for Best All-Round Girl.
Journey To Europe
After leaving Queen Mary's in 1929, Zohra wrote to her uncle saying that she wanted to pursue a career. At the time, her brother had sown in her the dreams of becoming India's first woman pilot. Though her father had given her permission, he said he could never forgive himself if anything happened to her, and so she put that dream aside. Instead, she had decided to become an actress, and accordingly arranged for acting lessons in England. The journey to England was by road, with her uncle and cousin. En route, Zohra came to realise that she wanted to be a dancer instead. She had no formal training in dance, as it was taboo at the time. Yet, she did have a knack for dancing which was noticed by her peers at school.
Urged on by her uncle's friend Auntie Dicta, Zohra went on to join Mary Wigman's school of dance in Dresden, Germany. She completed a three year diploma course in eurhythmics with a specialisation in pedagogics in two and a half years, despite being at a linguistic disadvantage. In dance, Zohra found a new freedom. She cut her silk burqas into petticoats and blouses. She embraced her inner flow.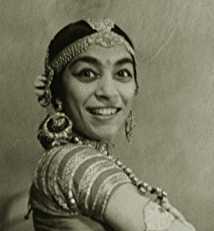 Return to India and Joining Uday Shankar's Troupe
While in Dresden, Zohra attended the Shiva Parvathi ballet performance of the Uday Shankar troupe. She met with Shankar after the performance and he promised her a job upon returning to India. Zohra returned to Queen Mary's in 1933 as a teacher of musical drill (it would have been scandalous to call it dance at the time). In 1935, she received a telegram from Shankar to join his troupe to Japan immediately. When she broke the news to her father, he made travel arrangements immediately.
Her first performance was in Empire Theatre, Calcutta. She toured with Uday Shankar's troupe around the world. Her sister Uzra joined the troupe on a tour to America in 1936. For the first time in her life, Zohra experienced what it was to be a star.
She started out as a dance director, but went on to become a leading lady.
Uday Shankar returned to India and started a dance school in Almora where Zohra would go on to teach. Here, Zohra met a young artist from Indore, Kameshwar Segal. It was love at first sight. Despite differences in age and religion, Zohra and Kameshwar got married in 1942. Together, they started the Zohresh Dance Institute in Lahore. However, owing to communal tensions arising from partition, they moved to Mumbai in 1945, where Uzra was now the leading lady of Prithviraj Kapoor's Prithvi Theatre.

Bombay Days
Initially, the only work available were roles Zohra found atrocious. Prithviraj Kapoor was reluctant to take her on, but her talents outweighed her appearances. Zohra was not considered beautiful in the conventional sense. In 1945, she joined Prithvi Theatre, and toured with the group for fourteen years. She started out as a dance director, but went on to become a leading lady. She was also a part of the Indian People's Theatre Association. Her first movie was Dharti Ke Lal. She also acted and choreographed in Neecha Nagar, the first internationally acclaimed Bollywood movie. She also choreographed for Baazi and Awaara.
Also read: Bhanumathi Ramakrishna: Multiple Talents And Signature Arrogance | #IndianWomenInHistory
In 1959, her husband Kameshwar, burdened by depression, took his life. His death left Zohra devastated, but she stayed strong for her children Kiran and Pavan. Zohra left to Delhi and became director of the Natya Academy. In 1962, she went to London on a drama scholarship.
Television and film
In London, she taught the Uday Shankar style at Ram Gopal's dance school. Her acting career over the next two decades was sporadic, consisting of many small roles in films and television series. In 1983, she acted in Ismail Merchant's The Courtesans of Bombay. She is much remembered for her role as Lady Chatterjee in the mini-series The Jewel in the Crown. James Ivory describes her as an actress with personality. Aasif Mandvi describes her as at once youthful, vibrant, calming, and maternal. At after parties, Zohra would dance gracefully in her saree. She became one of the most distinguished crossover actors.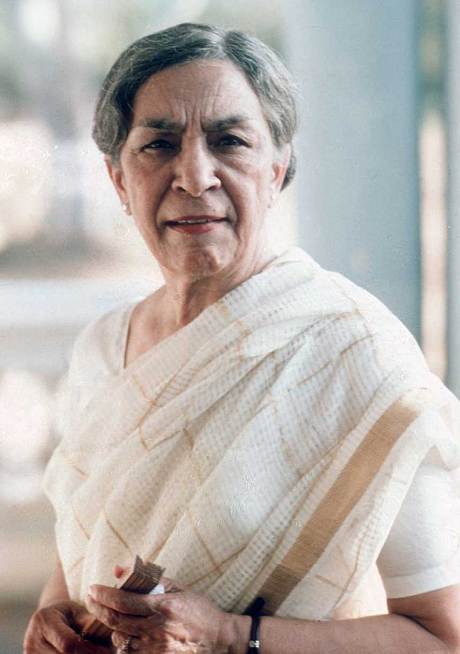 In 1993, she acted in Gurinder Chaddha's Bhaji on the Beach. The same year, she also acted in a play called Ek Thi Nani, which premiered in Lahore, with her sister Uzra. As in real life, they played the roles of sisters separated by the partition (Uzra had moved to Pakistan in the 1960s). She also performed impromptu poetry in Punjabi and Urdu.
In 1994, she was diagnosed with cancer. She also underwent a knee transplant.
In 1994, she was diagnosed with cancer. She also underwent a knee transplant. She returned to India in the mid 90s, and acted in several films and TV shows. Her films include Bend it like Beckham, Hum Dil De Chuke Sanam, Dil Se, Kabhi Khushi Kabhi Gham, Veer Zaara, and Saawariya. Her vivacity never diminished. For example, in Chalo Ishq Ladaye, she fought villains on a bike. In Cheeni Kum, she plays Amitabh Bachchan's mother.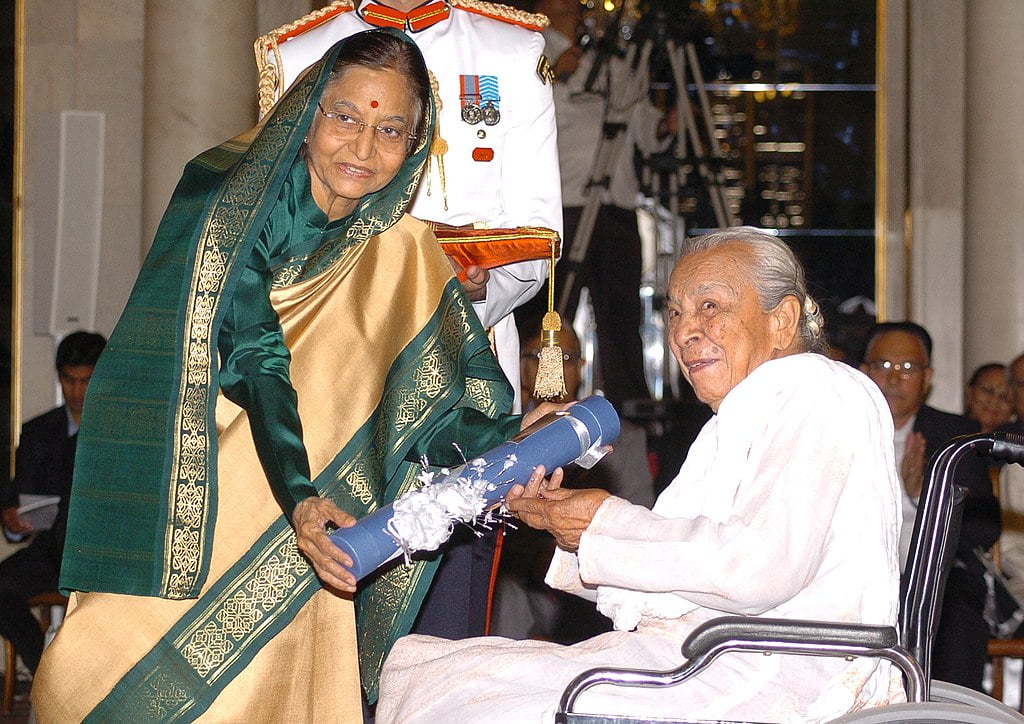 In 2008, she was conferred the "Laadli of the century" award. She is a recipient of the Padma Vibhushan. Zohra lived to see her 102nd birthday. She passed away on July 10, 2014, in Delhi.
The Life She Lived
Zohra's wit and sense of humour have accompanied her throughout her journey. She loved to be at the centre of attention, and always entertained. She could talk about anything. She was a great storyteller and wrote two memoirs (one with Joan Landy Erdman).
Also read: Durga Khote: The Bold Lady Of Bollywood's Yesteryears | #IndianWomenInHistory
As a nonagenarian, she said that sex kept her going! In her personal life, she was extremely orderly and disciplined. She bore a sense of gratitude, and a contentment which came from doing what she loved. Zohra said, "Life's been tough, but I've been tougher. I beat life at its own game." She spoke about death with a remarkable lightness, urging people to remember her funny face after she's gone.
References
1. Close Up: Memoirs of a Life on Stage and Screen by Zohra Sehgal
2. Hindustan Times
3. Virasat on Rajya Sabha TV
4. Delhi Times
5. Firstpost
6. Indian Women Blog
---
Featured Image Credits: Deccan Chronicle