Parveen Babi was an actress, model, and interior designer. In addition to these, she also wrote, painted, and philosophised. Her life transitioned from anonymity into the limelight and back to anonymity again. On her death anniversary, we remember her life and her lasting contributions.
Beginnings
Parveen Babi was born in Junagadh, Gujarat, on 4 April 1949, to the Babi Pashtun Nawab family. Despite her aristocratic lineage, Parveen would always remember that she was a product of independent India. She studied in Ahmedabad – in Mount Carmel High School and St. Xavier's College. She held a Bachelors degree in English literature. In 1972, while a college student, she took up modeling.
The director B.R. Ishaara noticed Parveen and offered her a part in Charithra. She agreed, but reluctantly. Even though her first and second movies flopped, Parveen's beaming countenance in the song Teri Jheel Si Gehri Aankhon Mein from Dhuen Ki Lakeer would be remembered. She would go on to become one of Bollywood's most commercially successful stars.
Parveen's journey in Bollywood
Parveen was unafraid to smoke or drink on screen, at a time when these were taboo for women in India. A case in point is Deewar, where she played a working woman who not only smoke and drank on screen, but also had premarital sex. Deewar had been her second hit, and the movie which immortalised the image of her long, open tresses, flying wildly in the wind, expressing a desire to break away from tradition.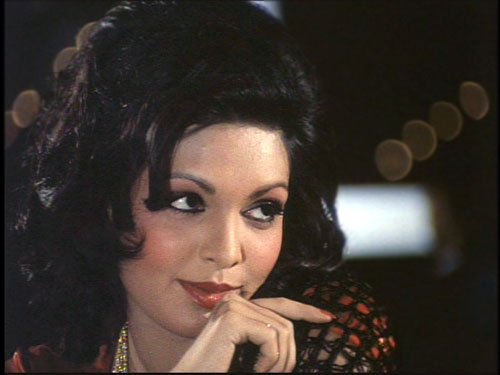 Though Parveen played heroines in movies which were centered on the hero's story, her presence brought to these roles a bold, yet understated grace, and defiance yet unseen. She was fearless and held the reins with dignity. Parveen was at ease with comedy roles, as evident in a famous scene in Kaalia, where she accidentally smashes an egg onto her forehead. When asked about this later, Parveen remarked that her ease came from her fondness for Hollywood comedies.
Parveen was unafraid to smoke or drink on screen, at a time when these were taboo for women in India.
In Razia Sultana, Parveen sings Hema Malini to sleep on a boat in the song Khwab, in one of Bollywood's most memorable intimate queer performances. Her performances in the songs Jawani Jaaneman and Raat Baki Baat Baki in Namak Halal dazzled audiences. In Shaan, despite her ongoing struggle, she put up a mesmerising show in Pyaar Karne Waale Pyaar Karte Hain.
Also read: Representations of Lesbian, Bisexual, and Trans Women in Popular Media
Some notable movies which were graced by her presence include Majboor, Amar Akbar Anthony, The Burning Train, Kranti, and Ashanti. Most of Parveen's super hit films featured Amitabh Bachchan, but she had a troubled relationship with him, and went on to accuse him of plotting to kill her.
Parveen's Legacy In Bollywood
Along with Zeenat Aman, Parveen Babi transformed the image of the Bollywood heroine, who was erstwhile clothed in Indian attributes. Their anglicized accents, westernised attires, and well-sculpted bodies would remain standards the industry inherited for years to come. In an interview, Parveen recounted how in her time, actors were least concerned about their fitness. She would go jogging every morning before shoots, and later exchange health tips with future actresses. In the same interview, Parveen recollects how the actresses at the time were a large group of friends among whom there was no necessary enmity or unhealthy competition.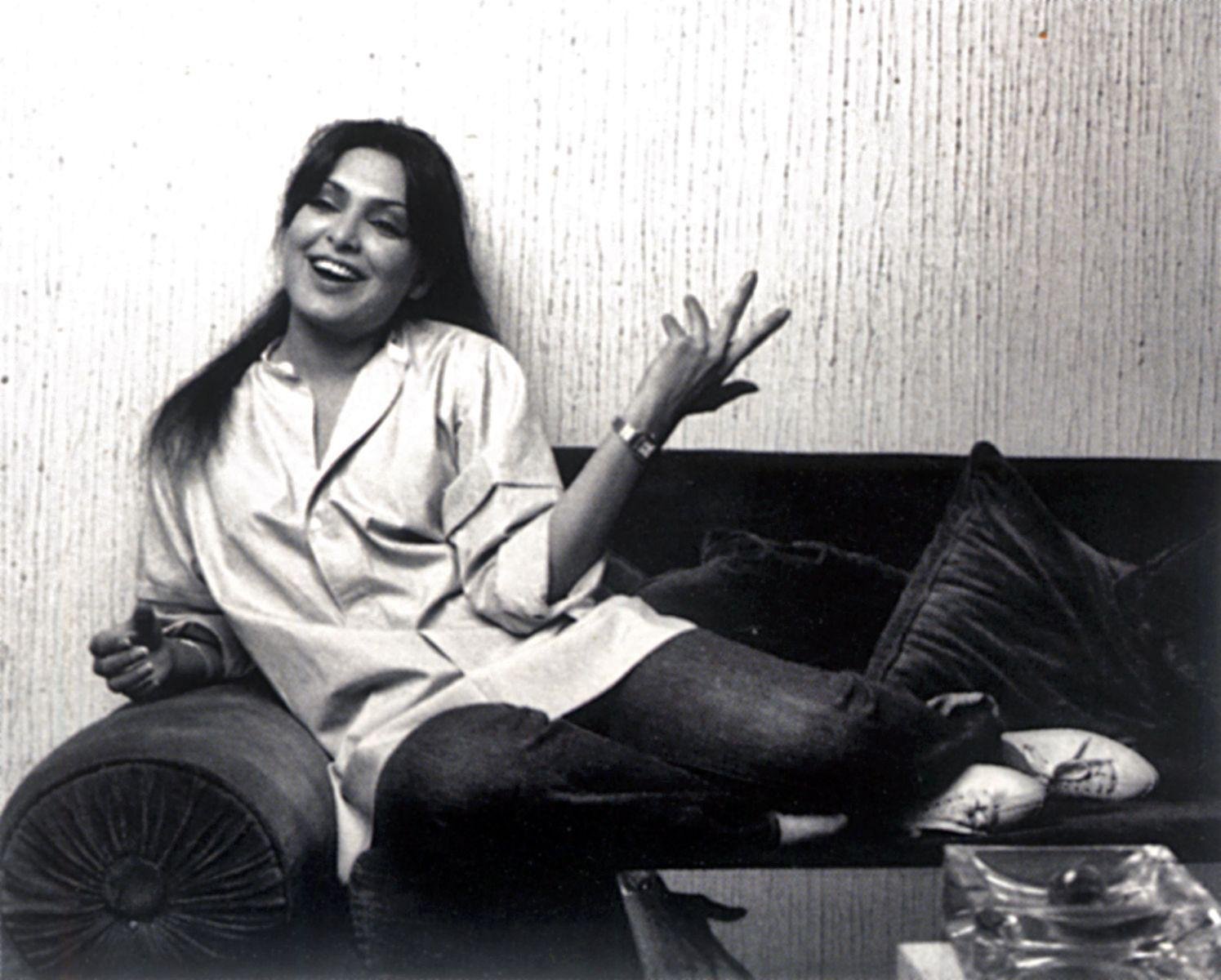 Her sense of style was impeccable, and fashion designer Manish Malhotra credits her with bringing minimalism into fashion. She sported two signature bangs, and a marble-like complexion. She was the first Indian actress who made it to the cover of TIME magazine in 1976.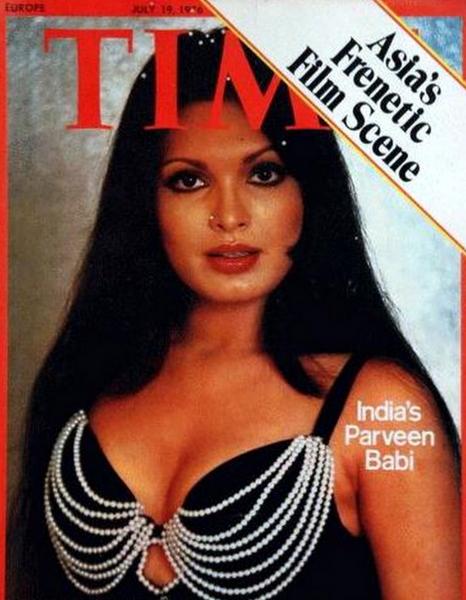 Personal Life
Parveen was very open about her relationships and heartbreaks. She dated Danny Denzongpa, Kabir Bedi, and Mahesh Bhatt. While dating Kabir, Parveen briefly left Bollywood and followed him to Italy, only to come back soon, and carry on with her flourishing career. Mahesh later made two movies inspired by his relationship with Parveen – Arth and Woh Lamhe. Arth dealt with an extramarital relationship which portrayed the character based on Parveen as a home-breaker. This movie left Parveen extremely disturbed. Parveen had two breakdowns which caused her to leave cinema.
Parveen Babi transformed the course of Indian cinema, immortalising her unique personality and style.
It is probable that she might have been suffering from paranoid schizophrenia, though her exact diagnosis had not been disclosed. As a result, the media stigmatised her, terming her 'crazy', and the film industry, including her closest associates, alienated her. She spent a few years in America with Guru U.G. Krishnamurti. In 1989, she returned bloated. She was suffering from diabetes. Parveen's breaking away from Bollywood was sporadic. She continued to work in movies through the 80s, finishing the movies she had signed for. Her last movie was released in 1990.
Life After Cinema
Parveen made serious allegations against Amitabh Bachchan, accusing him of being an international gangster whose goons kidnapped her and surgically inserted a microchip under her ear. She pointed out that he wielded the power to sway the film industry towards believing whatever he said, to the extent that it affected careers. She also said she had evidence pointing towards Sanjay Dutt's role in the 1993 Bombay blasts, but this evidence was not produced in court.

After leaving cinema, Parveen took up a career in interior design, designing professionally for hotels. She spent her later years leading a quiet, albeit paranoid, life. She refrained from leaving the house or letting people in. Some hobbies she took up include painting, reading literature, and writing philosophical and other columns in newspapers.
Parveen was spiritually inclined and followed the philosophies of J. Krishnamurti and U.G. Krishnamurthy among others. While still a Muslim, she ate pork because she did not believe that refraining from pork made one a superior spiritual entity. Later, she converted to Christianity, and became an active, though absent, member of her church community.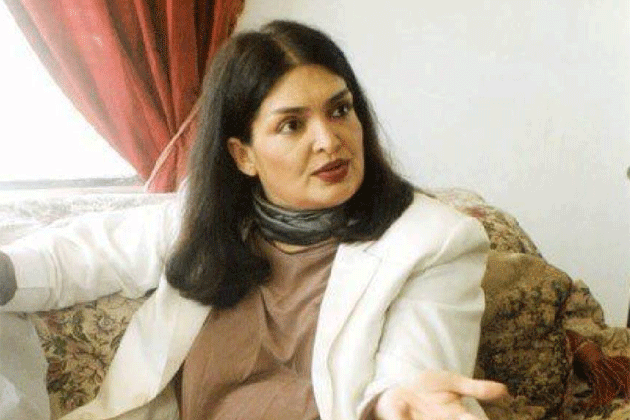 Death
Parveen Babi passed away alone in her Juhu flat, on January 20, 2005. Her body was discovered only three days later. She had developed gangrene in her leg, and died of multiple organ failure. It is possible she starved to death. In her will, she left 70% of her wealth to the underprivileged women of the Babi community.
Parveen Babi transformed the course of Indian cinema, immortalising her unique personality and style. She was extremely efficient, generous, funny, and down-to-earth. Audiences loved her performances. Though she was quite lonely, she lived on her own terms, by her conviction. She was as radical and unbridled off-screen, as she was on-screen. She spoke up for what she believed in.
Also read: Will Bollywood Ever Hold Its Stars Accountable For Their Actions?
She was highly misunderstood and received little empathy or support when she needed it most. When she was losing trust in the world, the world isolated her. Her tragic story speaks volumes about the lack of awareness and stigmatisation of mental illness in society.
References
1. Rediff
2. Amborish
3. Cineplot
4. The Confessions of Parveen Babi
5. Simply Shekhar

---
Featured Image Source: The Statesman