Posted by Shruthi Ganesh. Photos by Asif Moideen.
A huge group of people came together to be a part of the Ahmedabad Queer Pride March, which started from Tebetiyan (Ankur) and went up to Darpana Academy on the 24th of February 2019. People shouted slogans and danced to the beats of the dhol as they made their way through the roads. Placards lined the scenery, with slogans ranging from 'Queer and Proud' to 'Adoption Rights For All'.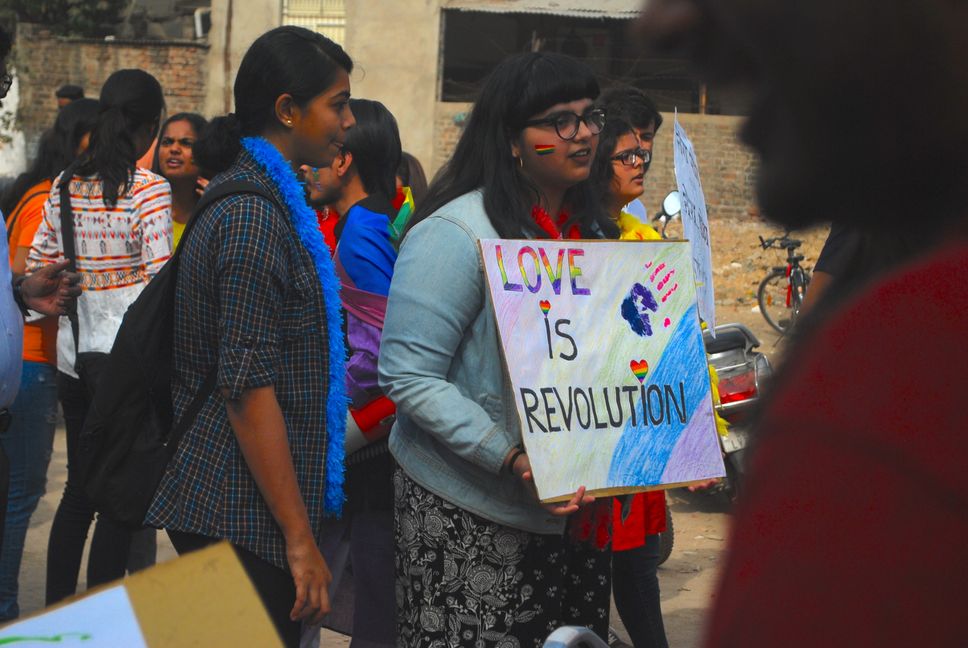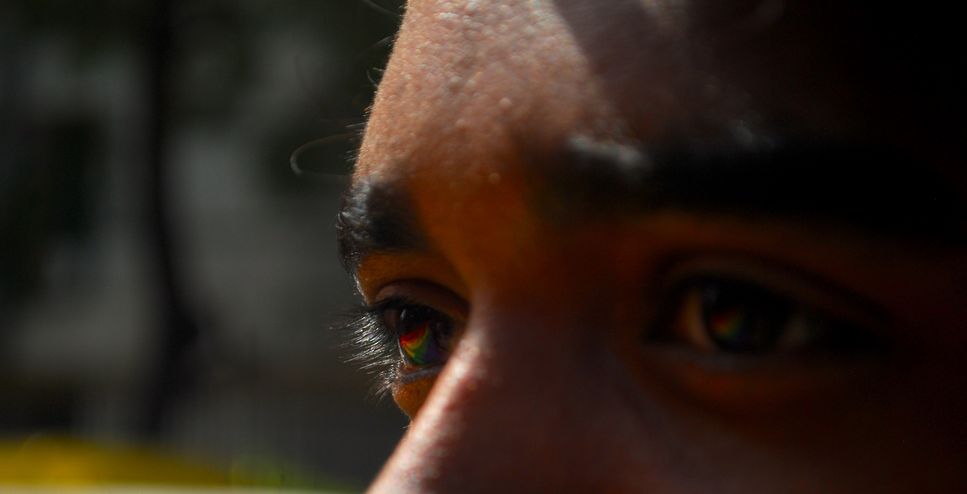 "I'm so proud of the city!" said Joey, as she wrapped the flag around her for the pictures. "This is the second pride the city is hosting and already the number of people has increased so much more! Last year there were only sixty people, but look at the number today!"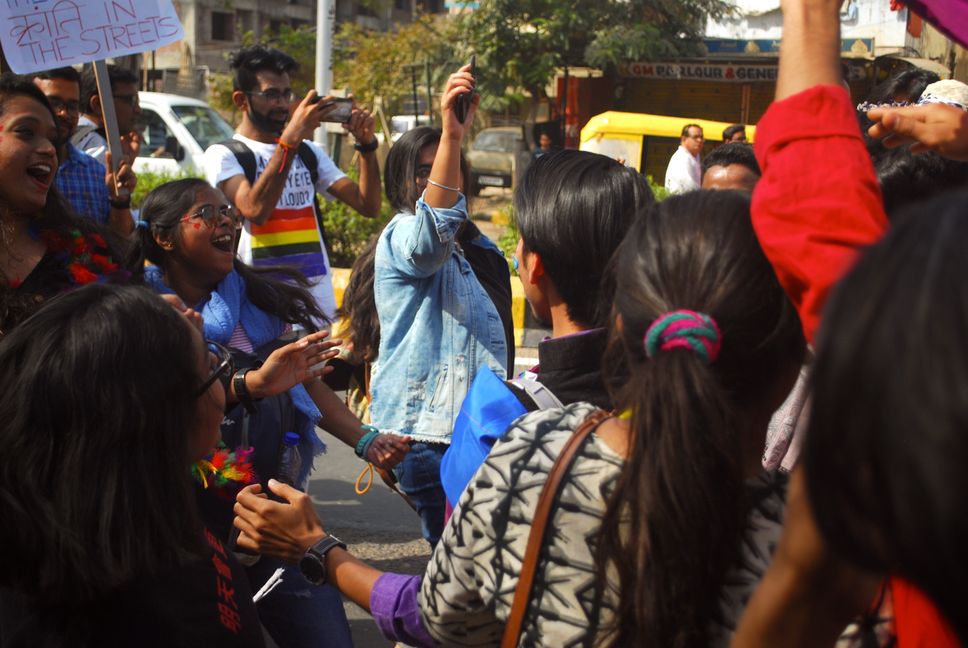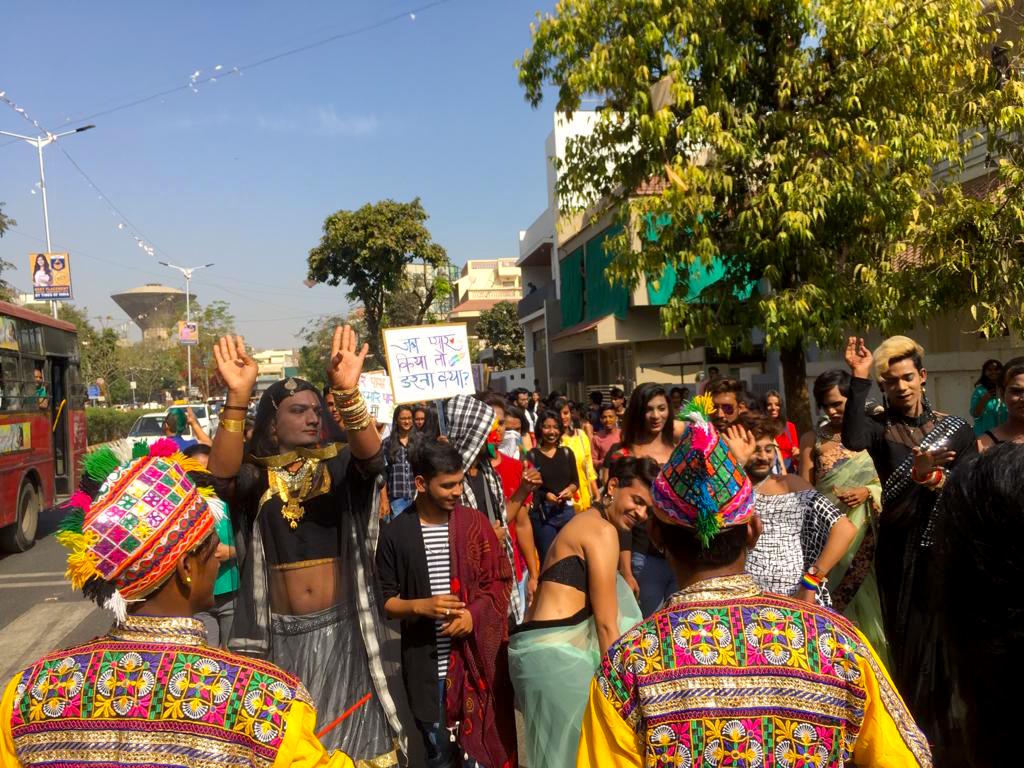 Friends and families of the people who were part of the community also came to show their support, along with other allies. "We are here to support our child." said Mrs. Gupta, "We are happy about the choice made by them and understand what all people go through because of this. We really appreciate our child's trust in us to tell us this, and we really wish other parents also accept this more openly and choose to support their children." Mr. Gupta, who bought water bottles for people during the march, nods besides her with a smile. "Sexuality and individuality is a natural thing, and we hope people come to understand this." he added.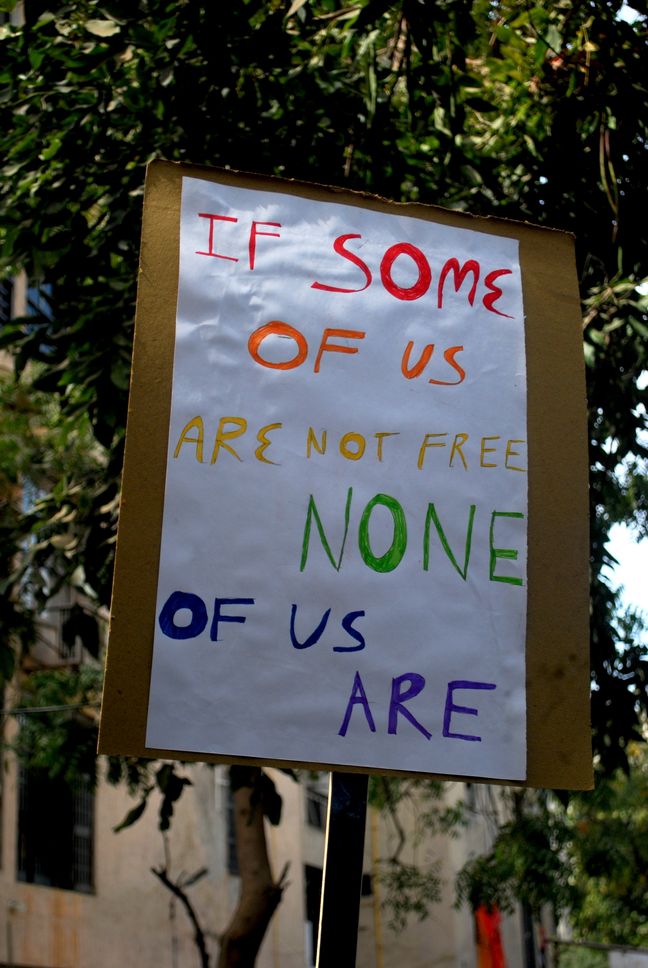 Suneet, who works in the Darpana Academy and was a part of the March and the community, mentions the effect revoking Section 377 had on the Ahmedabad Queer Pride. "I was a part of the Bengaluru Pride which happened prior to the 377 law change," he said. "Though it had a similar sense of celebration as this one, one could sense the undercurrents of a more serious protest. Here today there is no apprehension, no hesitation. Its truly a day for celebration."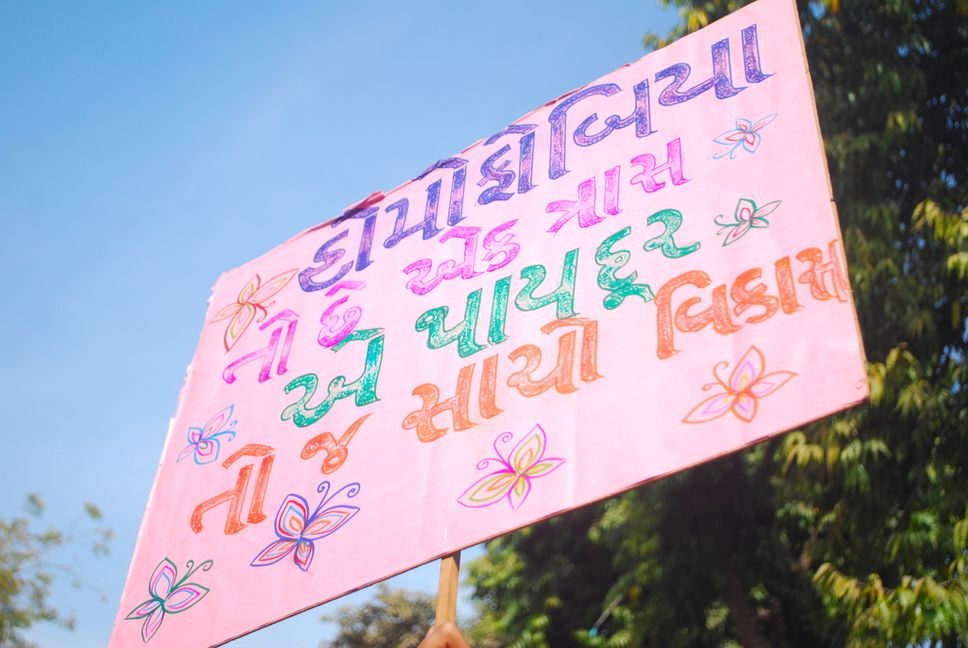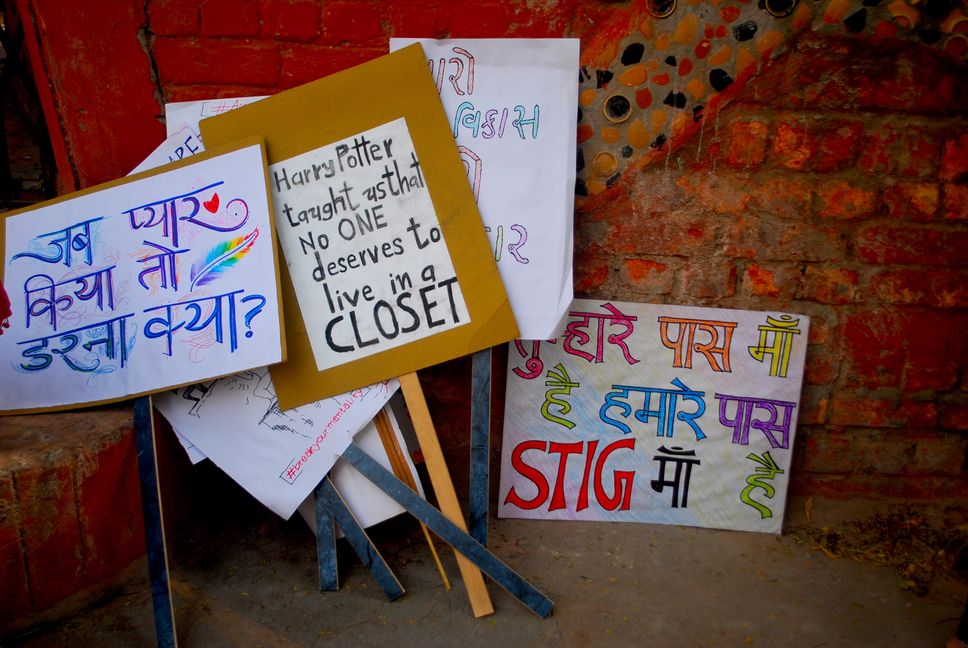 "Now more and more people are coming out without masks," said Bharat. "We were always free, but now its a different feeling, a different sense of freedom. It was always a celebration for me, but today was …. a breakout feeling. Having a pride in my own city is always more warm."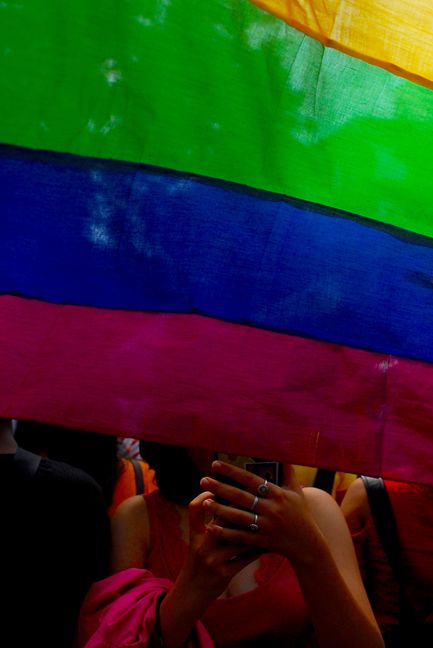 "Bahut accha lag raha hai. Free lag raha hai," said Ronak. He spread out his lovely royal blue gown which trailed behind him regally as he marched.
People visited from various parts of the country, and even abroad. The Rajpipla Prince, Manvendra Singh Gohil, who was the first prince to openly come out as gay, was also a part of the March.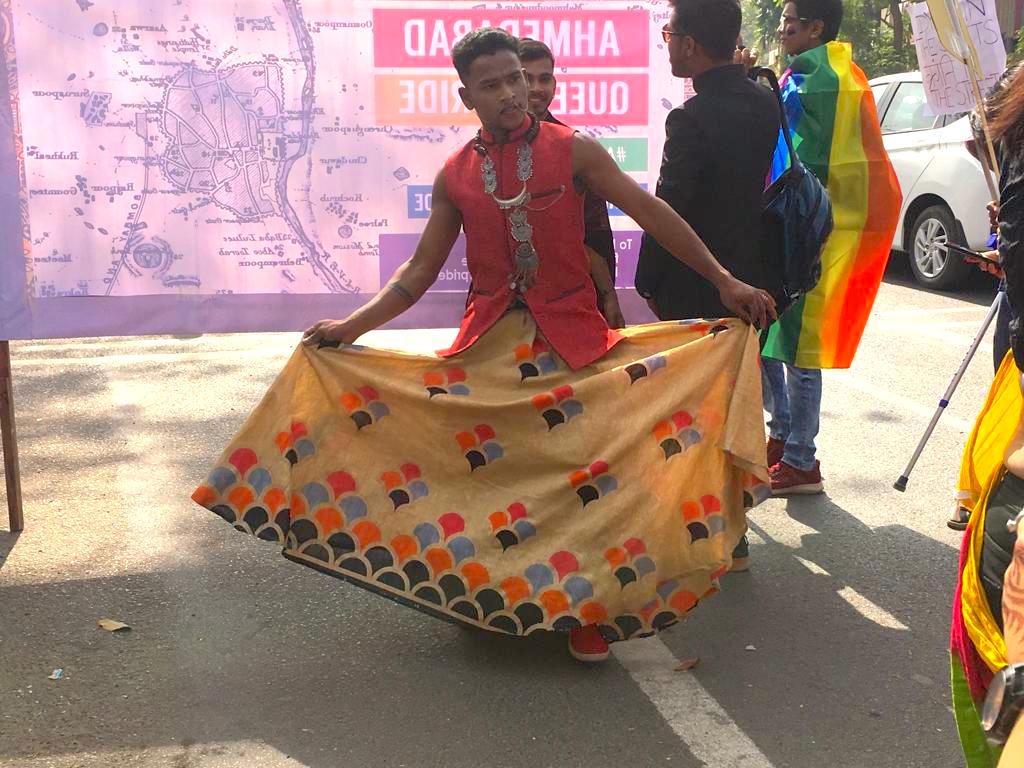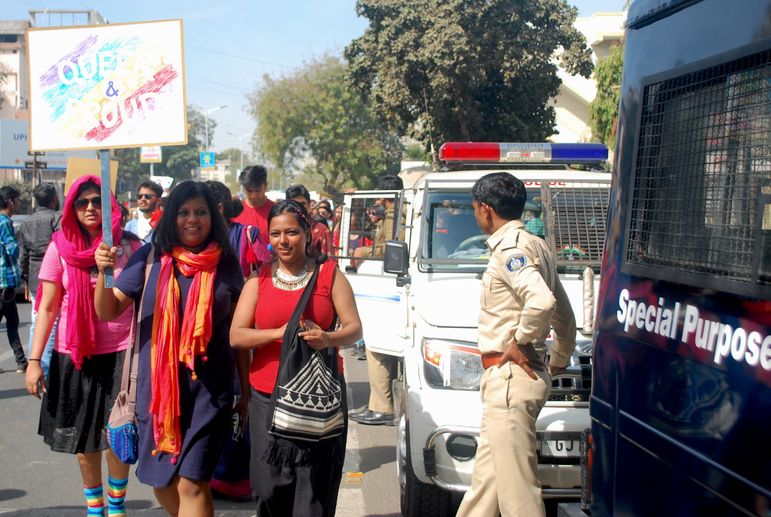 As everyone collected at Darpana Academy, people danced together happily and spoke to each other about their experiences. Anahita, co-founder of Queerabad and one of the organisers of the Ahmedabad Queer Pride spoke to us about what she felt about this year's Pride. "I feel really good and glad that more people are coming out. I don't know if it's because of the law…but it's a good change. It's more about a matter of representation, for all aspects of the community. It's about carving out a space for myself if I'm different," she added.
Also read: In Photos: Mumbai's First Pride March Post 377 Ruling
People bonded amidst the dance and the chatter, amidst the exchange of slogans and placards. When people departed towards their homes, they did so with a promise of coming back. "That's the magic about this," said Ronak, as he wished us goodbye with a hug. Maybe, at the end of the day, it really is a sense of magic after all.

---
Shruti Ganesh and Asif Moideen are students from National Institute of Design, Ahmedabad. All photographs are by Asif Moideen.