On June 8th, Andhra Pradesh CM Y.S Jagan Reddy of Yuvajana Sramika Rythu Congress party appointed MLA Mekathoti Sucharita, the first Dalit woman minister to be selected to the Cabinet. Among the five ministers selected from Scheduled Castes, Sucharita belongs to the Mala caste and has been given the position of Home Minister of State and will also be dealing with disaster management. Hailing from Prathipadu, the reserved constituency of Guntur district, she was given the oath of office and secrecy by Governor ESL Narsimhan at Velagapudi in Amaravati. Being a social worker to being the first Dalit woman minister, here is the journey of Sucharita who made history by joining the cabinet of 24 ministers.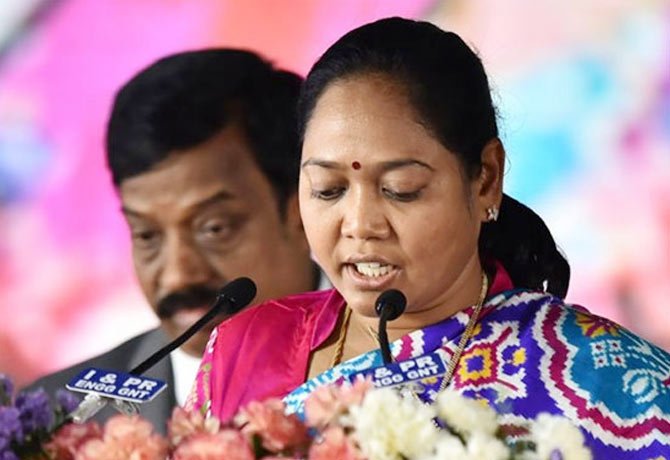 A native of Poondla village, near Bapatla, Sucharita hails from Phirangipuram in Guntur where she completed her bachelors in political science in 1990. Her father N Anka Rao, was a medical doctor at a government hospital and later ran a clinic in Phirangipuram. She is married to an IRS officer, M. Dayasagar, who is now posted as Commissioner of Income Tax(appeals) in Mumbai. A mother of two children and a fierce contender in all the elections she participated, Sucharita is an inspiration for many women hailing from the SC community
She proved to be victorious as she defeated two heavy contenders namely D Manikya Vara Prasad of TDP AND the former TDP Minister Ravela Kishore Babu WHO JOINED THE JANA SENA PARTY
As Indian express reported, she was inducted in Congress in 2003 by Jagan Reddy's father, late Y S Rajasekhar Reddy, the CM of combined Andhra Pradesh who spotted Sucharita during his Padayatra. She was groomed in politics under him and since then remained loyal to the party. This is her statement regarding the late CM and the party, "I was a social worker when I first met Dr Y S Rajashekara Reddy when he arrived in our district during his Padayatra. I was very impressed by him, his dedication and commitment to understand and know the issues and problems faced by the people. I decided to join him then. I have always remained loyal to YSR family because of their commitment to work for the welfare of people."
Also read: Meet the 12 Dalit, Bahujan and Trans Women Braving the 2019 Lok Sabha Elections
Her journey in politics took off in 2006, when she won the Zilla Parishad Territorial Constituencies (ZPTC) elections from Phirangipuram in Guntur as a Congress candidate. She remained a member of ZPTC for two years. In 2009, she was allotted a ticket by Congress for Prathipadu Assembly Constituency in Guntur where she won easily as she had already worked as a social worker in the district. After the death of the CM, she resigned and joined YSR Congress party led by Jagan Reddy in March 2011. She was offered a ticket by the party in May' 2012 to contend in the by-elections which she won by a margin of 17,500 votes.
She was a constant companion to CM Jagan Reddy's mother Y S Vijayamma during the campaigning in 2014 assembly elections. Although Sucharita lost her seat to Ravela Kishore Babu of Telugu Desam Party(TDP) in 2014, she was yet again offered a ticket in 2019 assembly elections. She proved to be victorious as she defeated two heavy contenders namely D Manikya Vara Prasad of TDP and the former TDP Minister Ravela Kishore Babu who joined Jana Sena party. She won by a margin of 7,398 votes. As reported by Indian Express, this was her statement regarding her appointment as the Home Minister, "YSRCP has got a huge mandate and it puts a lot of responsibility on us. Jagan's commitment for the welfare of the people can be understood from the huge representation that backward communities got in the Cabinet. As a Dalit woman, it is a privilege to be made Home Minister."
Few days within the office, under the supervision of Sucharita, the Tadipatri Pastor who was accused of sexually abusing a girl was caught in less than two days
Sweeping the elections, the first Dalit woman minister of Andhra Pradesh aims to maintain immense law and order by bringing new reforms. Her priority is to bring transparency and accountability in the police department by strengthening the present laws. One of her provisions also includes providing weekly off to the police personnel. As reported by Times of India, Sucharita's aim is to focus at safety of women and she plans to launch a toll free number in order to carry out the measures. The state government has taken a decision to form an exclusive woman Battalion in order to prevent the crimes happening against women in the state and increasing the representation of women in the police department. A tribal women Battalion is also to be formed in order to increase job opportunities and at the same time ensure the security of tribal women who are quite vulnerable.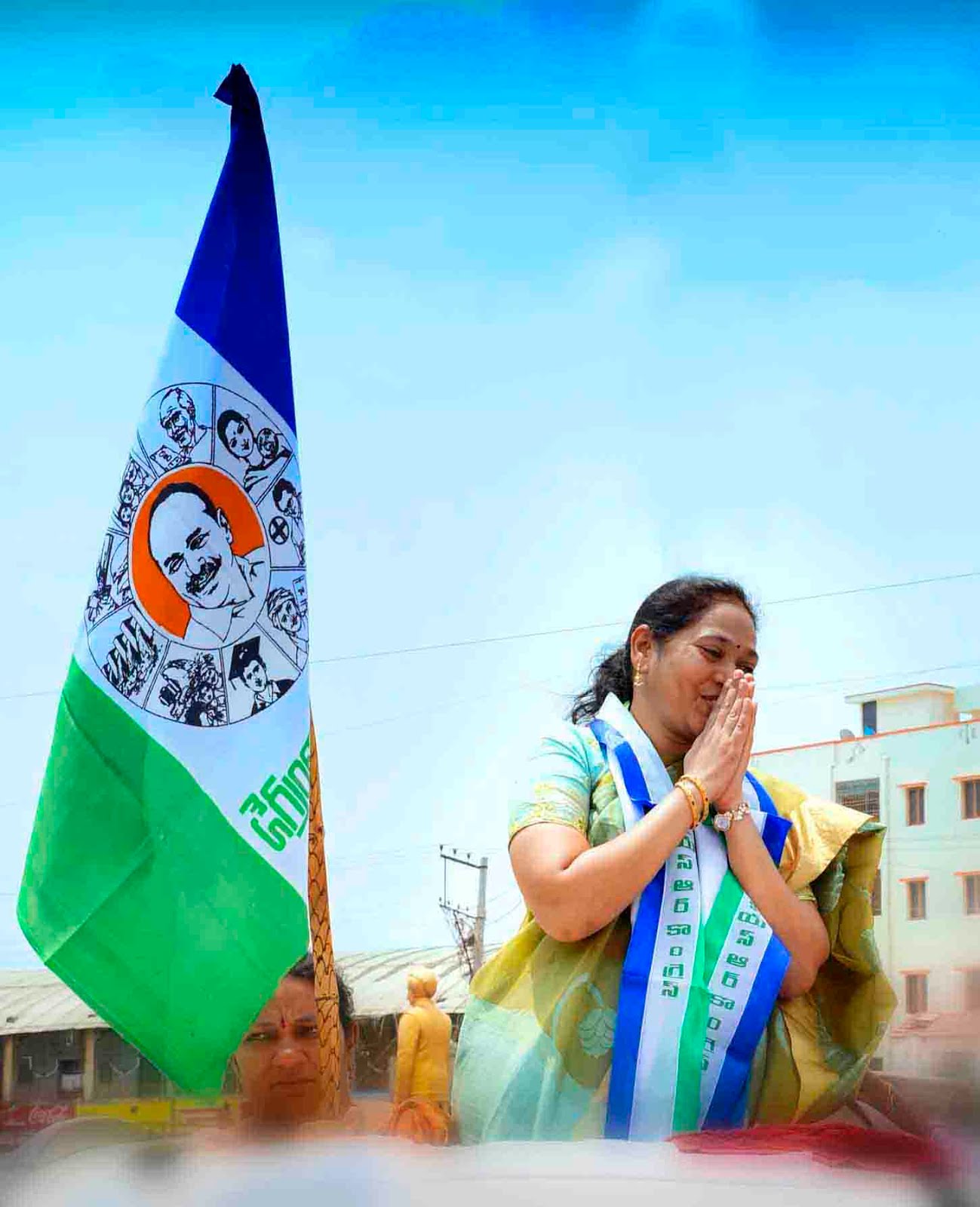 Few days within the office, under the supervision of Sucharita, the Tadipatri Pastor who was accused of sexually abusing a girl was caught in less than two days. She aims to deal with all such cases with immediate and speedy action. Groomed under the late CM, the first Dalit woman Home minister has not only proved to be a representative of the Dalit community but has also proved her loyalty to the party and she aims to live up to the expectations of those who appointed her.
Also read: Remya Haridas: The Only Dalit Woman MP from Kerala in Lok Sabha 2019
As reported by the source shethepeople, apart from Sucharita two other women have been included in CM Reddy's Cabinet namely Pusha Sri Vani and Taneta Vanitha. The cabinet consists of 11 upper caste members, seven from other backward classes, and five from SC and one each from ST and minority communities. Ruling state party YSRCP won a whopping 151 assembly and 22 Lok Sabha seats in the recent assembly and Lok Sabha elections in Andhra Pradesh. Of the total candidates who won, around 15 MLAs are women.
---
Featured Image Source: Twitter