Award-winning campaigner, Laxmi, is a woman with great resilience and is fore-fronting a new cause this time around: skin donation. Known for her enormous impact in appealing on behalf of acid attack survivors, Laxmi has also inspired Bollywood superstar, Deepika Padukone to adapt her life story into a movie. Chhapaak is scheduled to hit the theatres on January 10, 2020, but the real-life inspiration behind the role – Laxmi, has steadfastly begun her activism for skin donation.
Every year, over 7-million people in India suffer from burn injuries, 80% of whom are women and children. Amongst these are also acid victims, dowry victims, accident victims, etc, making this group the second largest group of injuries after road accidents. Burn injuries require prolonged rehabilitation. Out of the 10% of these which are life-threatening, around half will succumb to their injuries. Skin donation is a very important process that can aid quick and effective healing.
"In India, around 70 lakh people suffer from burn injuries and it takes years for them to overcome the physical, mental and emotional trauma."
India's First Public Skin Donation Campaign In years
There is a lack of awareness of skin donation. Most people know about donating other organs such as kidneys, or eyes but are oblivious that they can do the same with skin. Laxmi has embarked upon the journey to erase any misconceptions about skin donation and wants people to know that they can help acid and burn victims by pledging.
Also read: Sheroes Hangout Cafe Might Shutdown
"In India, around 70 lakh people suffer from burn injuries and it takes years for them to overcome the physical, mental and emotional trauma. Initiatives like this help in giving them a second chance by providing them with a normal life", says Laxmi. She recently flagged off The Bengaluru Skin Donation Walkathon organized by Rotary Midtown Bangalore in association with Prestige Group, Ashirvad Pipes and Bagmane Group. The objective of the Walkathon was to sensitize the public about the ordeals of a burn survivor and to create further awareness about skin banking.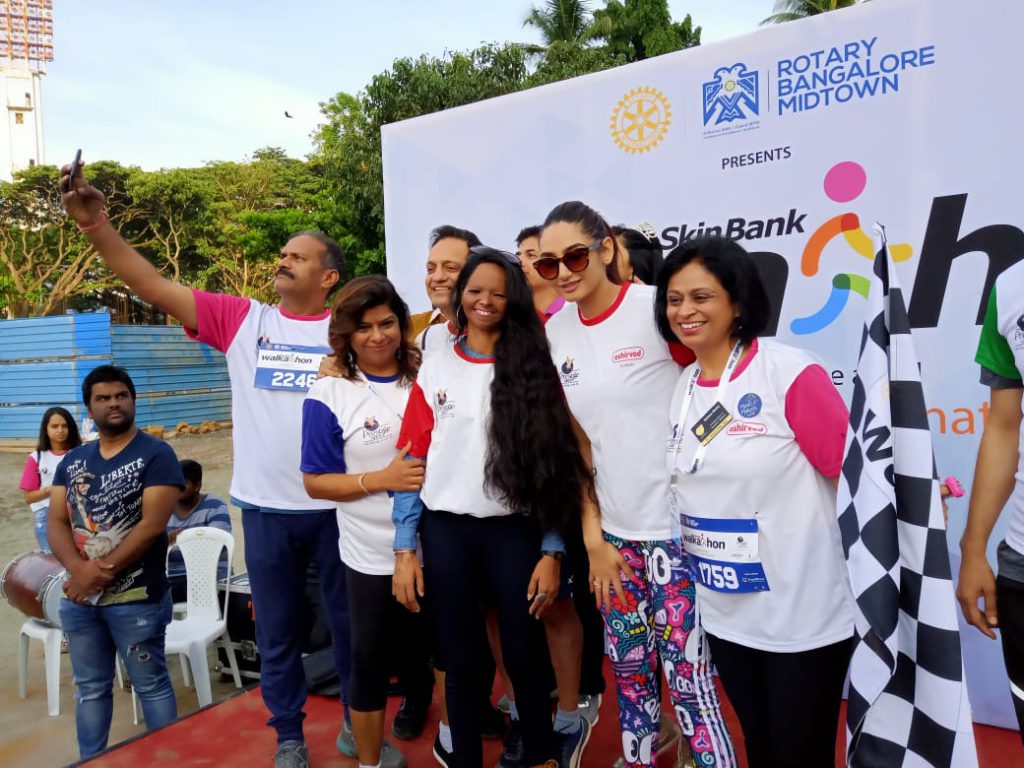 In a first, the skin donation movement received a lot of visibility with 4500 Bangaloreans joining in the cause. The cause ambassador, Laxmi was instrumental in urging people to participate by sharing her own journey as an acid attack survivor. She's hopeful to take this campaign at a national level, "This is just the start of the campaign and we have been overwhelmed by the initial response. We expect it to get better and garner more momentum." They have received over 500 pledges just from the Walkathon participants and has reached approximately 5 lakh people. "This is a very special moment and a very important cause for me", Laxmi tells Feminism In India.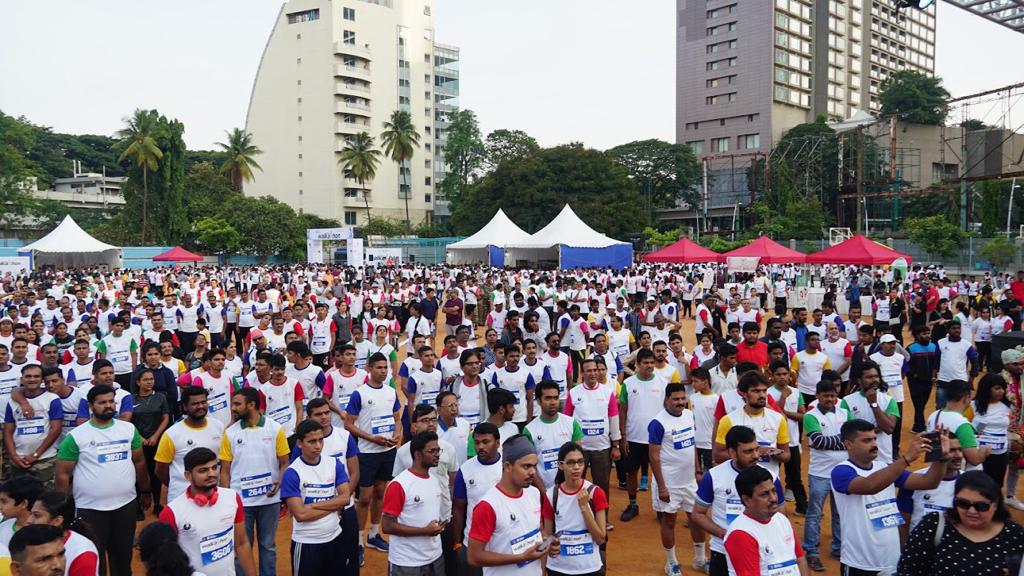 Laxmi's Fight For Skin Donation
Born in a middle-class family in Delhi, Laxmi dreamed of being a singer before a series of events altered the course of her life completely. Incessantly pursued for marriage by Naeem Khan, (32), Laxmi was on her way to a bookshop in Khan Market when he attacked her in spite after she turned him down. Only 15 at the time of the attack, Laxmi was rushed to Safdarjung Hospital by a taxi driver who found her writhing in pain on the sidewalk. In complete agony, Laxmi underwent multiple surgeries and was hospitalized for three months. Her hospital room had no mirrors and she distinctively remembers trying to catch a reflection of herself in the water she was given to drink.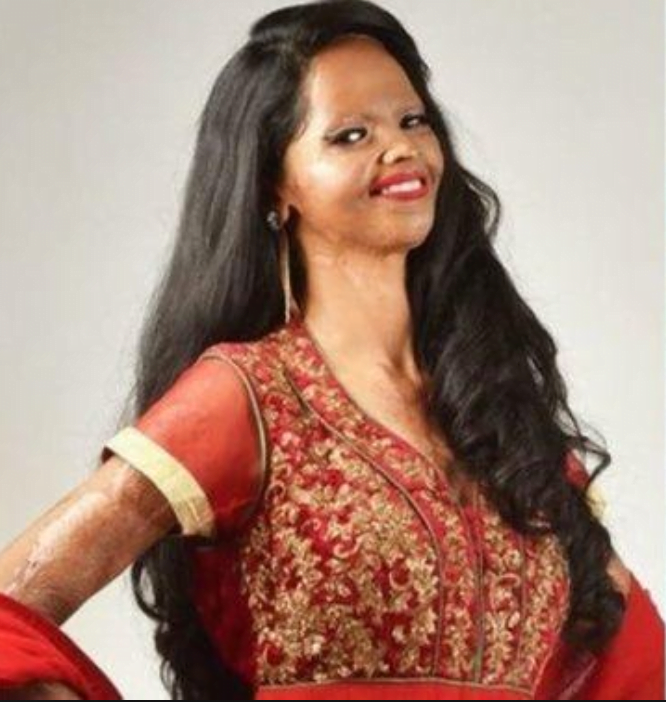 Laxmi is a symbol of courage and resilience, and she soon became a national representative of acid attack survivors. In 2006, she filed a Public Interest Litigation in the Supreme Court and sought a total ban on the sale of acid. In 2013, the court ruled in favor of her plea and imposed restrictions on the sale of acid. The same year, Laxmi also became a campaigner for Stop Acid Attacks, founded by Alok Dixit and Ashish Shukla. Although separated now, Alok and Laxmi have a daughter, Pihu, together.
Laxmi was awarded the International Women of Courage Award by Former US First Lady, Michelle Obama for her selfless advocation for justice and human rights. She continues to advocate numerous causes, with skin donation being the latest addition to her platter.
Also read: Laxmi Agarwal: Acid Attack Survivor
A Mini Guide On Skin Donation
On average, five lakh Indians die every year unable to get an organ transplant in time due to the shortage of organs. India has among the lowest rates of organ donation in the world at 0.5 donors per million population, which is far less compared to over 30 donors per million in other western countries. The lack of donors can be attributed to lack of awareness primarily amongst other factors. If doctors attempted to treat the patient without a skin transplant, the process is very painful and most times does not end in full recovery.
"India has among the lowest rates of organ donation in the world at 0.5 donors per million population"
Dr. Rashmi Sharma, a dermatologist with Madhukar Rainbow Children's Hospital and a senior consultant at Fortis Hospital, breaks down the process of skin donation for us and talks to us about why everyone should consider becoming skin donors.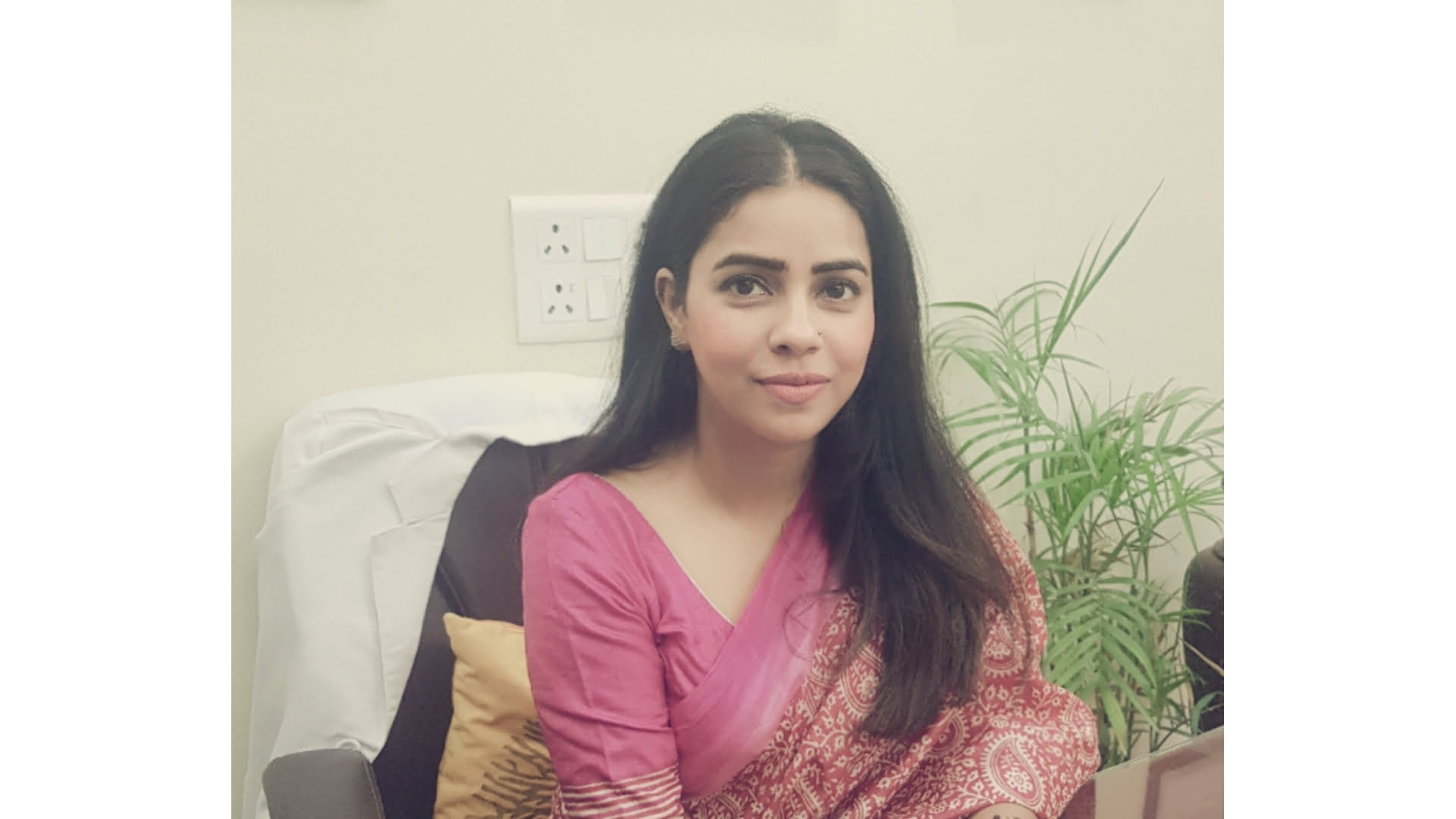 What is Skin Donation?
According to Dr. Rashmi, "Similar to the organ donation process for any other organ like the eyes, or the heart, we have skin banks too. The skin is the largest organ in the body and protects us from harsh, external conditions. The skin can naturally heal itself, but this is not the case for burn or acid attack victims. Skin is needed to prevent infections, decrease pain and provide protection, and help faster healing and save lives. If the burnt area is not immediately covered with some skin substitutes, then patients are prone to infection, fluid loss, dehydration and ultimately death. Allografts is when you take skin from the thighs, the legs and the back of the donor for skin donation. This is a very safe and inexpensive process. In India, only 0.5 donors exist per million which is a very bad ratio. Anyone can donate skin easily since there is no cross-matching required. By increasing awareness, lots of lives can be saved."
What is the process of skin donation?
Dr. Rashmi explains that there are a series of tests done.
You first take consent of the donor's immediate family after the individual has passed away.
The skin sampling is taken within the next 6 hours.
Skin is harvested and cleaned and shaved off.
1/8th of the skin is taken and stored in a preservative. It is processed with 85% of glycerol.
The next step is the final processing and preservation that happens. It is sealed and stored in a walk in refrigerator between 4-7 degrees and the good thing is that this can be stored for the next five years.
Finally, skin strips are thinned and labelled and are stored in a sterile container. They are used in burn cases and grafting. It's very easy to transfer the stored skin across cities too.
When do you not take up the skin?
According to Dr. Rashmi, "When the patient has HIV, BOC, any sexual transfer infection, skin TB pneumonia, skin infection or cancer. Basically, any condition that involves the dermal layer of skin. For this, even diabetes and hypertension patients can donate. People with tattoos can donate too. It's a very simple process that doesn't require any cross-matching. We just need donor consent and the ball starts rolling."
Initially when the eye donation campaign started, there was no awareness. Now, slowly, with new campaigns being launched, the awareness is increasing. Hopefully, the myths around skin donation will get debunked soon, and more people will come forward to donate skin.
What can we do to step up and contribute?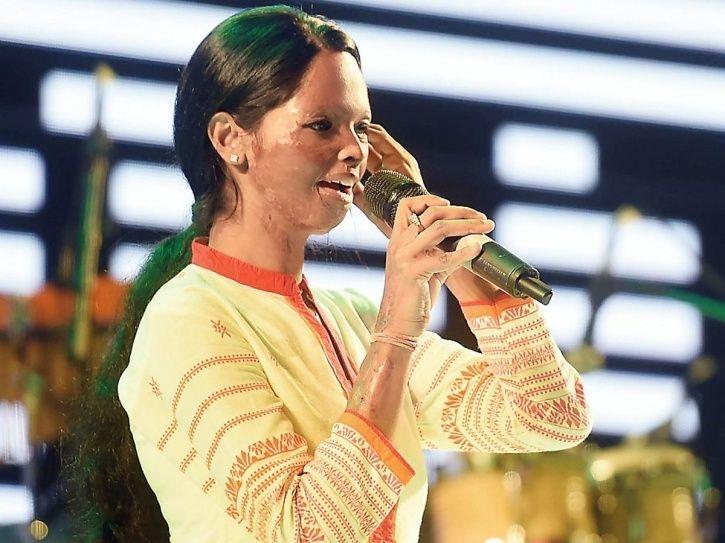 Laxmi requests, "Please take some time out to understand the campaign and the sheer number of survivors you can help by pledging yourself as a skin donor. You can also take a one minute video on social media with the #skindonation and share it publicly to create more awareness about the cause." Skin donation is a safe, inexpensive procedure that can give millions of burn victims a chance to heal and recover successfully. By joining in with the cause and pledging as a donor, we can support courageous survivors like Laxmi who have so much to offer to the world. 
---