"Better to die with dignity than live without self-respect. I have served my motherland for a long time, and at a time like this, I won't let it be stained. There is no option but to fight."
– Rani Durgavati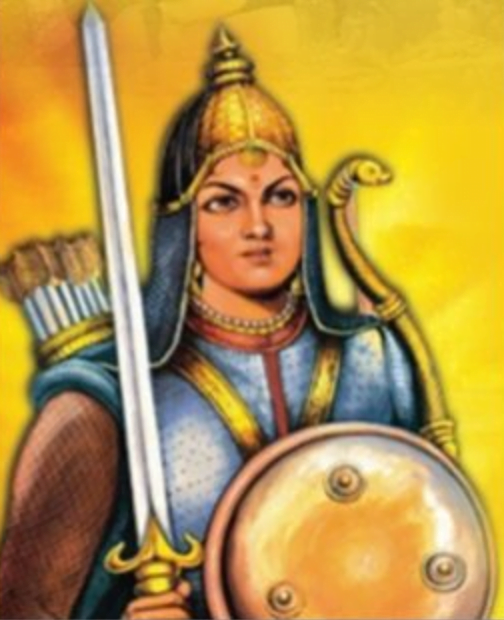 We celebrate Martyr's Day today in remembrance of Rani Durgavati, a courageous leader who gave up her life to protect her kingdom from Mughal invasion. An heiress to the powerful Chandela kingdom, Rani Durgavati was an exquisite Gond Queen who carried forward her family's valiant heritage in both life and demise. More than 500 years ago, she challenged gender-specific norms and displayed remarkable mental fortitude to battle against the might of the Mughal Emperor, Akbar and other invaders as many as 51 times over the course of her reign. She was known to be a strong but fair ruler. She ruled her Kingdom with benevolence and grit. She was a fierce administrator and warrior. Even today, Rani Durgavati is revered to be an exemplary leader and a role model for brave, young girls all over the world.
Also read: The Begums of Bhopal: A Dynasty Of Powerful Women
Early Life
Rani Durgavati (October 5th, 1524-June 24th 1564) was born into the family of Gurjar Chandela's Rajput ruler Keerat Pal Singh in the fort of Kalinjar, Banda, Uttar Pradesh. Coming from a family of valiant warriors, her ancestor was Vidydhar who was one of the few Indian rulers to have successfully vanquished Mahmud of Ghazni approximately 400 years ago. Having lost her mother at a young age, Rani was raised with great care by Shalivahan and was trained like a Rajput. Durgavati was trained by her father at a young age in horse riding, hunting, and usage of weapons. She was a skilled hunter, archer, and markswoman, who took pleasure in going on expeditions. She was defiant in those times, for it was very uncommon for young women to master these art forms which were solely restricted to men.
Marriage Alliance
Hearing about the valor of the Gond ruler Dalpat Shah and his exploits against the Mughals, Durgavati was impressed by him. When her guru pointed out that Dalpat Shah was a Gond, Durgavati replied: "He might be a Gond by birth, but his deeds make him a Kshatriya". Some historical commentators believe that Rani strategically wanted this alliance to unite the powerful Chandelas and Gonds to keep the Mughal rulers in check. It's important to note that she was only 18 when she made this decision, demonstrating how this future Gond Queen was far-sighted and shrewd.

"durgavati strategically wanted this alliance to unite the powerful Chandelas and Gonds to keep the Mughal rulers in check"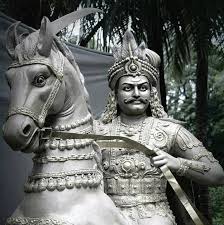 Dalpat Shah was one warrior, whom the Mughals feared, he controlled the territory that gave them passage to the South. When Dalpat Shah bought up the alliance with Durgavati, many other Rajput rulers protested saying that he was a Gond. However, Rani continued to assert herself and went on to marry him. The Rajput rulers knew very well that if Mughals were unable to advance to South, it was due to Dalpat Shah himself. Shalivahan himself was not keen on Durgawati marrying Dalpat Shah, as he was not a Rajput. However, before Durgavati's mother passed away, she made Shalivahan vow to let Durgavati choose her own life partner. Finally, in 1542, Durgavati was married to Dalpat Shah and this brought the Gonds and Chandel dynasties together.
Durgavati As A Sole Ruler
Dalpat Shah passed away rather suddenly in 1550, leaving Durgavati to rule the vast kingdom. Since Vir Narayan, the natural heir was still a minor, she had to shoulder her son's responsibilities as a regent.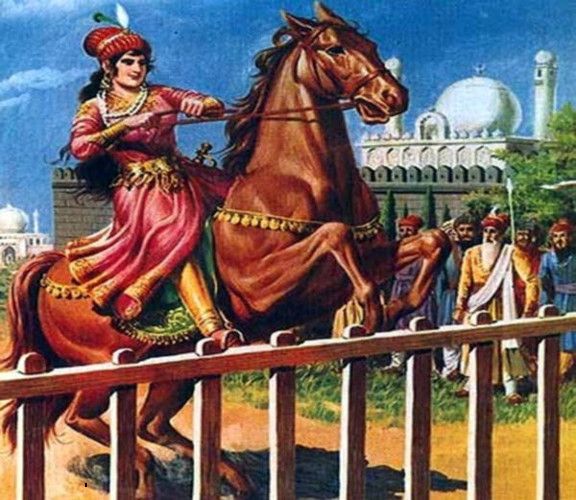 Assisted by two ministers, Adhar Kayastha and Man Thakur, Durgavati reigned over the Gond kingdom with astuteness and valor. As Queen of an enormous Kingdom comprised of mainly tribal people, she fought 51 gallant wars against many invaders including the Mughals who attacked thrice. She never lost a war. She was an exemplary young ruler and a great war tactician. She showed courage, self-belief and heroism in her battles and treated her people fairly. As a ruler, she shifted her capital to Chauragarh, a strategically important fort on the Satpuras. Like her husband Dalpat Shah, Durgavati proved to be an able ruler, expanding the kingdom and looking after her subjects well. She commanded a large army with 20,000 cavalry, 1000 war elephants and a large number of soldiers, all of which she maintained well. Durgavati built many reservoirs and tanks for the welfare of her people, one of which is situated near Jabalpur called Ranital, and is quite well-known.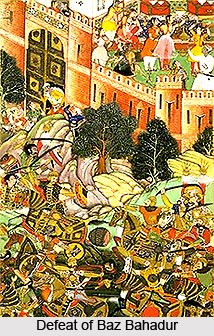 When from the West, the Sultan of Malwa, Baz Bahadur, tried to attack her kingdom, she fought back and forced him to retreat. So heavy was the loss faced by Baz Bahadur at hands of Durgavati, that he dared not attack her kingdom again. She also defeated the Afghans of Bengal from the East. This really impressed Akbar, as even his own general, Munim Khan along with the aid of 12 other Generals had failed to defeat the Afghans.

Warring Against The Mughal Army
In 1562, Akbar defeated Baz Bahadur and took over Malwa, which now meant that the Mughal empire was touching her kingdom. Akbar's subedar Abdul Majid Khan had captured Rewa and was advancing to Gondwana next.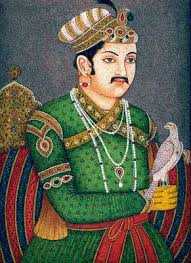 Rani Durgavati was asked to surrender, but she courageously said she would choose death instead. Initially, she battled the Mughal Army at Narrai where she could leverage her known turf of hilly ranges and Narmada and Gaur rivers. Despite fighting against a superior army, Rani gave them a good chase and succeeded in driving them out of the valley. She wanted to continue the attacks on the Mughals in the night, but her lieutenants discouraged her and insisted she take the army in open combat in daylight. This proved to be fatal to her.
Durgavati, despite the bleak odds of victory, refused to surrender and kept counter-attacking the Mughal forces. Riding the mighty elephant Sarman, she and her son Vir Narayan forced the Mughal army to retreat thrice, before being wounded by a string of arrows. Bleeding out, knowing she could only either flee or give up, she decided instead to take her fate in her own hands and stabbed herself with a dagger. Surrendering to the enemy was never a choice for her.
"Bleeding out, knowing she could only either flee or give up, she decided instead to take her fate in her own hands and stabbed herself with a dagger."
Legacy
Rani Durgavati passed away physically, but her name lives on, especially in Jabalpur, where a University is named after her as Rani Durgavati Vishwavidyala. There is also a stamp in her honour and a train named as Durgavati Express from Jabalpur to Jammu Tawi.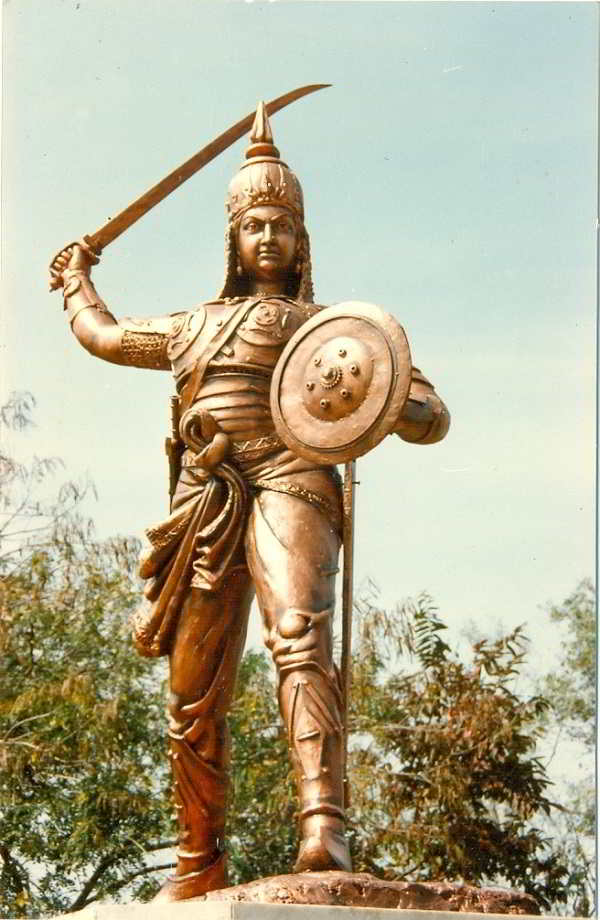 True to her name, Rani Durgavati was a fighter and she refused to let fate or a rigid society conform her journey in anyway. She maintained her independence, be it in choosing a life partner or refusing to surrender her kingdom to the Mughals. She lived her life on her own terms, and chose her own death with dignity. Long after she passes, we will continue to celebrate all that she accomplished in her time.
Also read: Velu Nachiyar: The Tamil Queen Who Fought Away the British | #IndianWomenInHistory
References