Born on 14th April, 1949 to mother Laxmi Devi Gurung and father Col. Pratap Singh Gurung, in Nepal, Anuradha Koirala also known as Dijju, is one of the most popular Nepalese social activist of India as well as the founder of Maiti Nepal, which was started in 1993.
It is said that she first got inclined towards social work during her school days at St. Joseph Convent School, in Kalimpong, when she witnessed the work of the Mother and sisters of the school. She has always been inspired by the work and ideologies of Mother Teresa. So, even after teaching in different schools across Kathmandu for over 20 years, she finally listened to her greater calling and founded Maiti Nepal.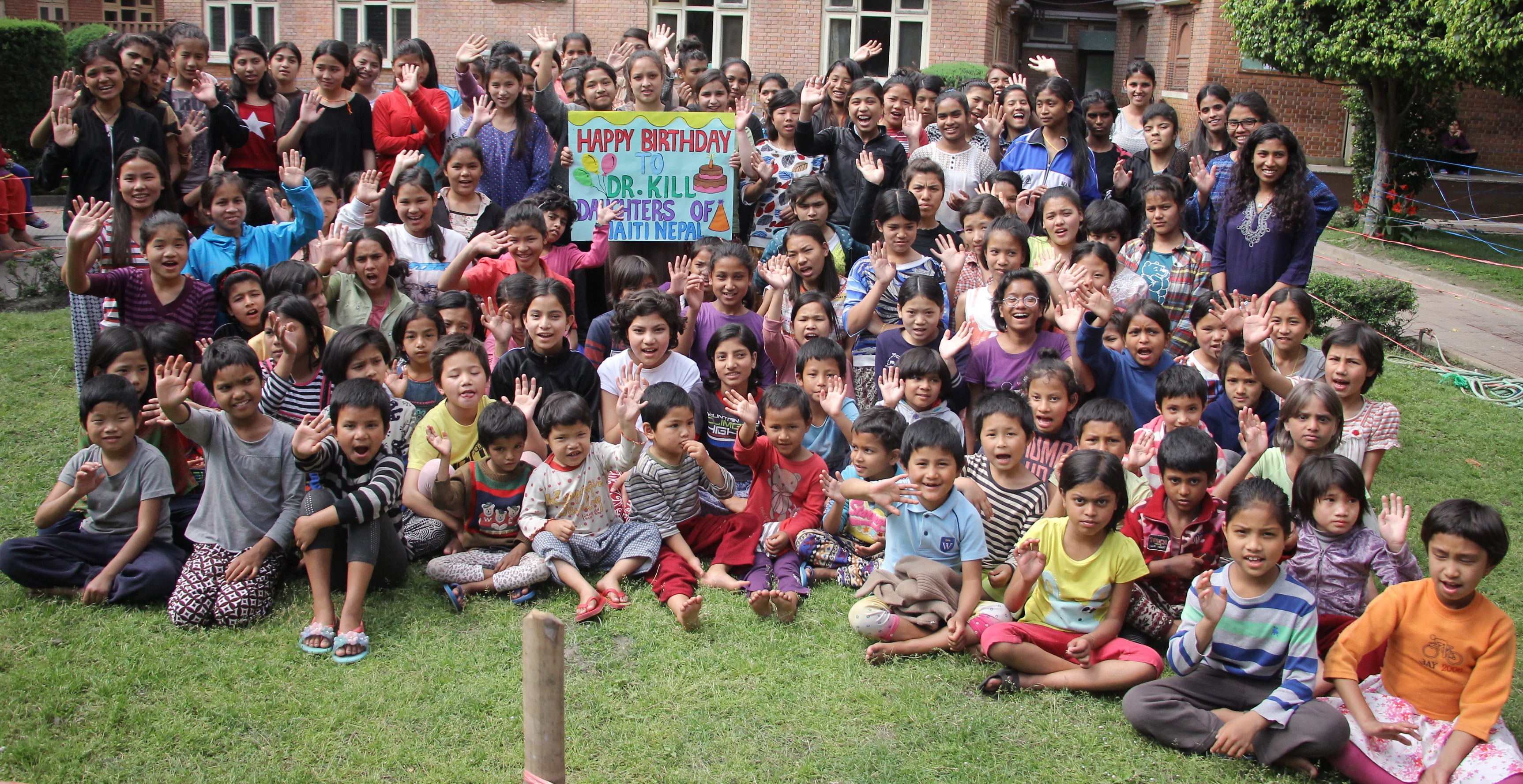 Foundation Stone
Maiti Nepal started with setting up a small home so that girls rescued from brothels could at least have a safe shelter to stay. Often sex trafficking survivors are disowned by their own families and friends. So, Maiti Nepal not only started rescuing trafficked children and girls, but it also started taking up the responsibility of rehabilitating them. Women can stay in the homes as long as they themselves are capable of living lives on their own.
Remarkable Progress
Today, the organization has widened its horizons and its activities include conducting awareness sessions, community sensitisation programs, rescue operations, apprehending traffickers, providing legal support to the needy, women empowerment programs, and conducting anti retro viral therapy to children and women affected by HIV, among many other things.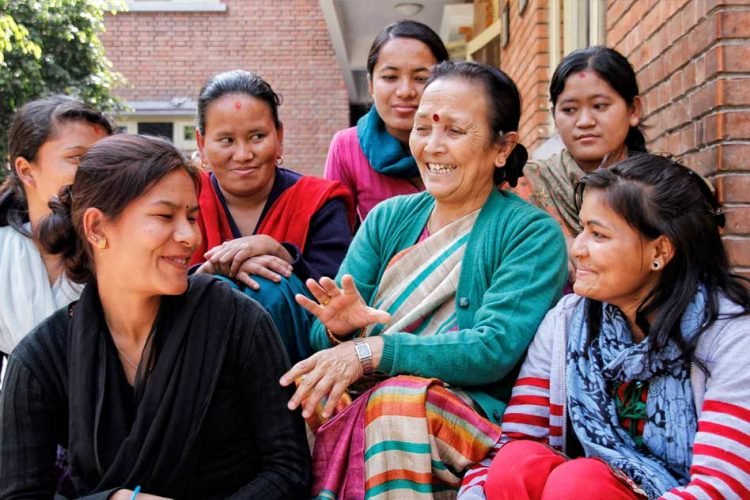 What started under a single roof back in 1993 today has three prevention homes, eleven transit homes, two hospices and one formal school operating across the country of Nepal as well as at its borders. Currently, girls who had been trafficked once, serve as the border guards at the India-Nepal border to easily identify victims and save them. On an average, the brave girls rescue around 4 girls per day from getting trafficked to India.
Also read: The Anti-Trafficking Bill Puts The Lives Of Sex Workers At Risk. Here's Why.
Awards and Recognitions
Anuradha Koirala has been awarded with numerous national and international awards in recognition of her extremely brave work towards children and women so far.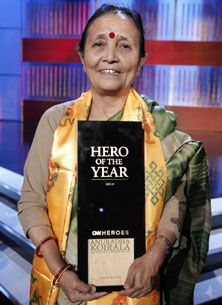 Government of Nepal celebrates 5th September as anti-trafficking day recognizing the efforts of Anuradha Koirala. Ms. Koirala was also appointed as a former Assistant State Minister of Women Children and Social Welfare as an honor to her contributions. She is currently appointed as the first Woman Governor of Province No. 3 by the Government of Nepal.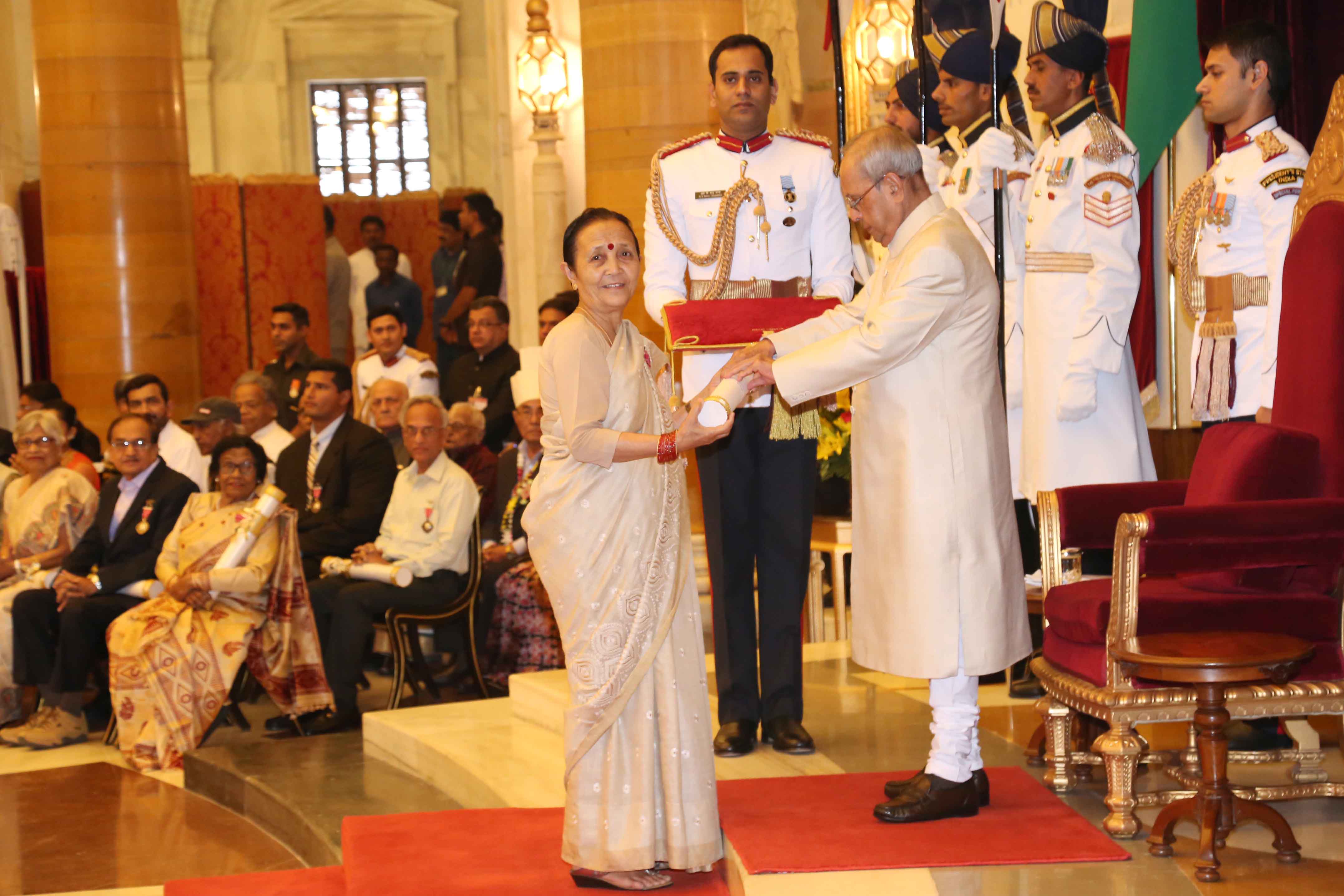 The Journey Ahead
Her TEDx talk on Stop Selling Our Girls is strikingly empowering and enlightening on the present scenario of our society. Today, at the age of 70 she continues working for this urgent cause and is in no hurry to give up anytime soon! She has rescued 12,000 girls in her journey of 20 years. It is believed that 12,000 is the same number of girls and women trafficked to India each year. Therefore, it would not be wrong to say that the journey has just begun. The world is in dire need of more inspiring feminists like her.
Also read: Lakshmi Traces The Everyday Hardships Of Women Who Are Victims Of Sex Trafficking
References
---
Featured Image Source: Boss Nepal