Editor's Note – This article is a part of a campaign run by Feminism in India in collaboration with Tinder India. The campaign, titled #JustNotInterested, aims to explore the understanding of consent, disinterest and expectations in relationships. It includes a compilation of suggestions regarding healthy as well as problematic portrayals of being turned down on screen. This article is inspired by the instances given by Instagram users throughout the campaign.
---
From the infamous portrayal of the male protagonist stalking the female one in the movie Raanjhanaa to a much healthier instance in Jaane Tu… Ya Jaane Ya where a character named Meghna reacts amicably to her boyfriend's break up with her, there is a plethora of both positive and toxic examples of being turned down on-screen.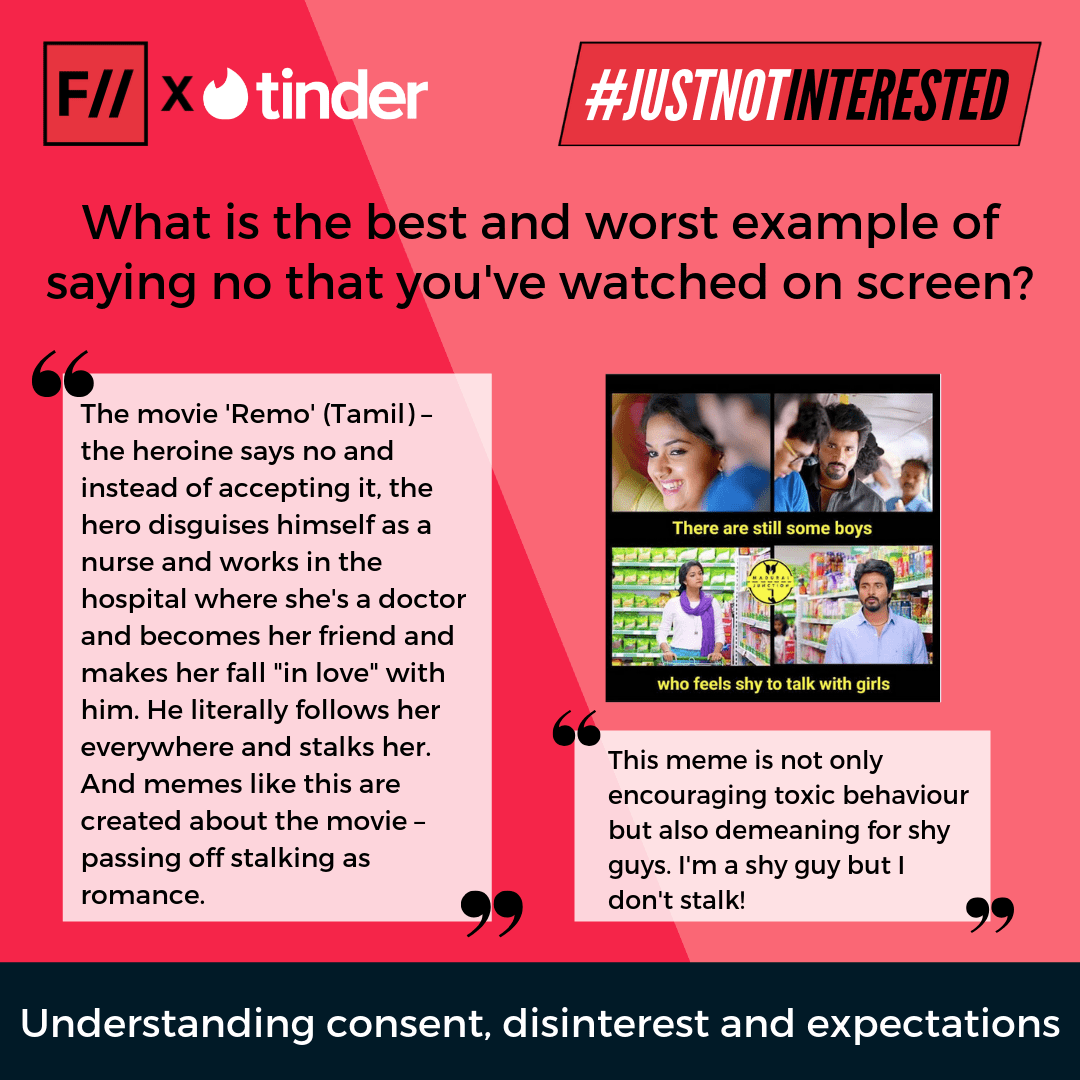 Movies of every genre and every language have explored characters' reaction to being turned down in multiple different ways. The Telugu movie Arjun Reddy and its recent Bollywood counterpart Kabir Singh, have garnered attention due to the problematic behaviour of their respective protagonists who fail to understand the notion of consent and pursue the female protagonists relentlessly and authoritatively.
Also read: I Am A Man And This Is How 'Kabir Singh' Is Damaging To Me
In an Instagram chat held by Feminism in India, people gave various examples ranging from Bollywood movies like Dil Se and Rehna Hai Tere Dil Mein to the Tamil film Oru Kal Oru Kannadi (OKOK) and the Malayalam film Vandanam – popular albeit problematic ones.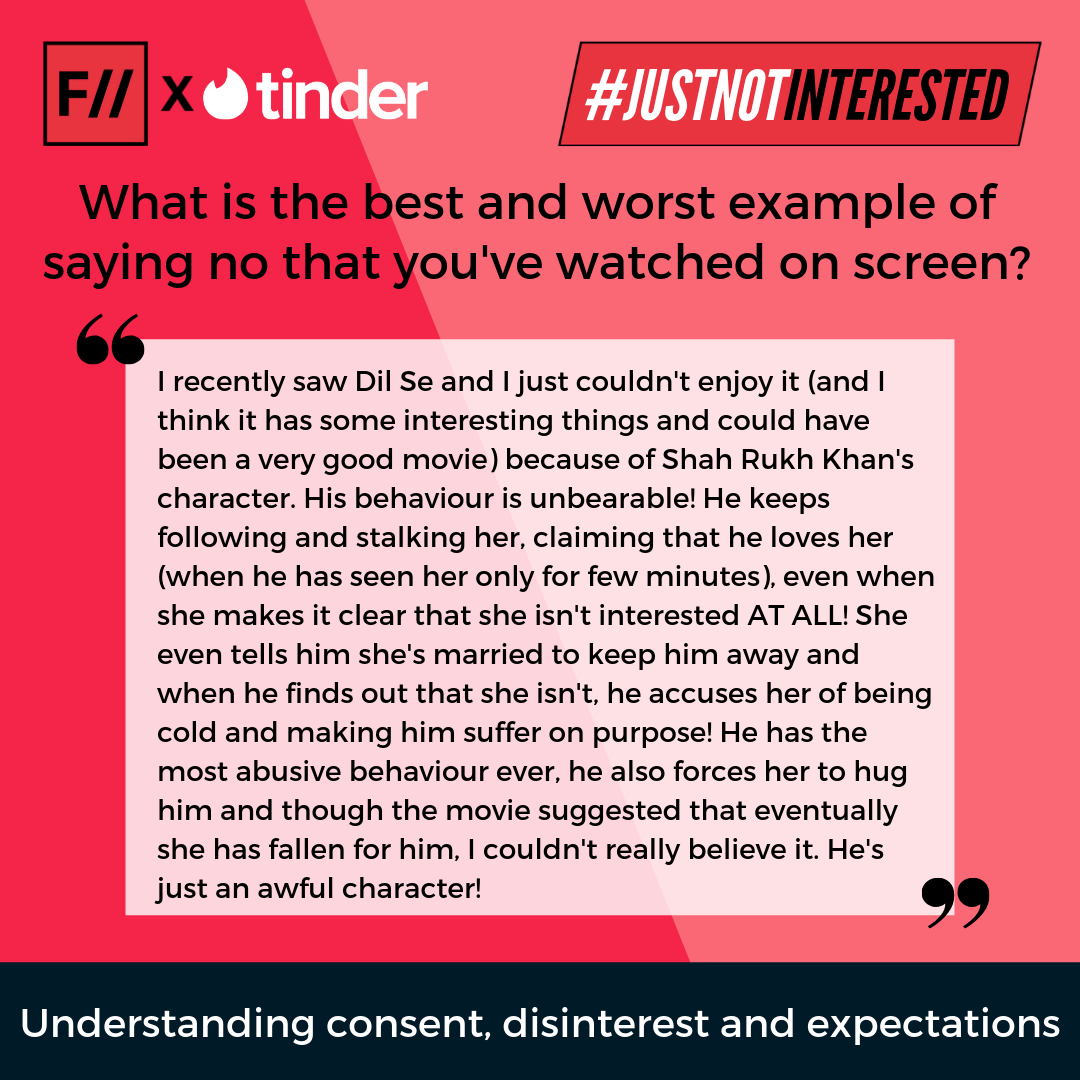 While there were several instances of rejection and disinterest pertaining to all genres of film and television, the sitcoms struck a chord with me. Popular American sitcoms, such as F.R.I.E.N.D.S. and Brooklyn Nine-Nine, have scenes of rejection which vary from the most problematic to the most ideal. I have noticed that in sitcoms, problematic scenes sometimes fail to catch the viewer's attention with their comic presentation.
1. F.R.I.E.N.D.S (1994-2004)
F.R.I.E.N.D.S., arguably the most popular of sitcoms, has both positive and toxic examples of dealing with rejection. Ross and Rachel have an on-again, off-again relationship throughout the duration of the show. Even when they aren't dating each other, there are times when both of them are jealous of each other's current partners and go on to sabotage the relationships. Rachel, for instance, convinces Ross's girlfriend Bonnie to shave her head so that he dumps her.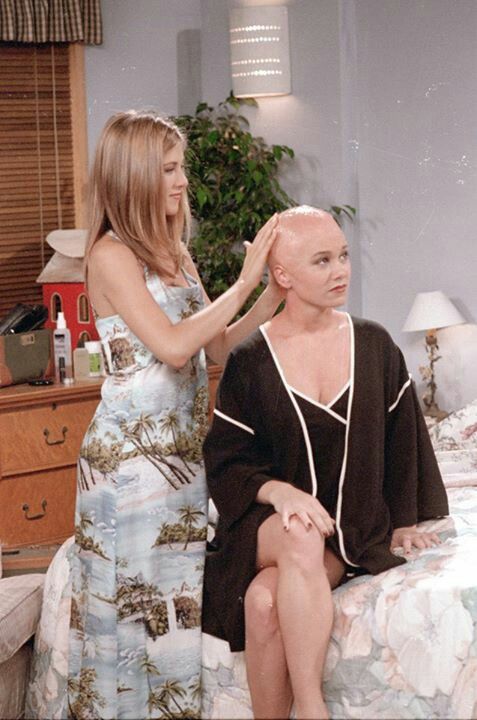 The show, however, also has many other positive scenes of being turned down. When Rachel initially says no to Joey, he handles it graciously, determined not to let it affect their friendship.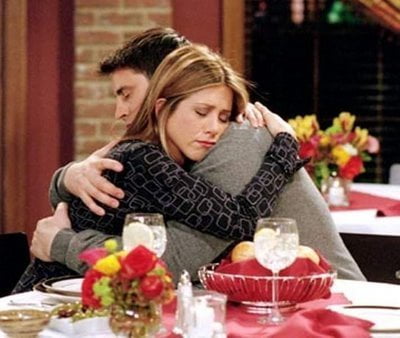 Similarly, Joey doesn't pursue Kathy after realising that she doesn't like him but likes Chandler instead. His anger arises from the betrayal from his best friend and not because Kathy breaks up with him.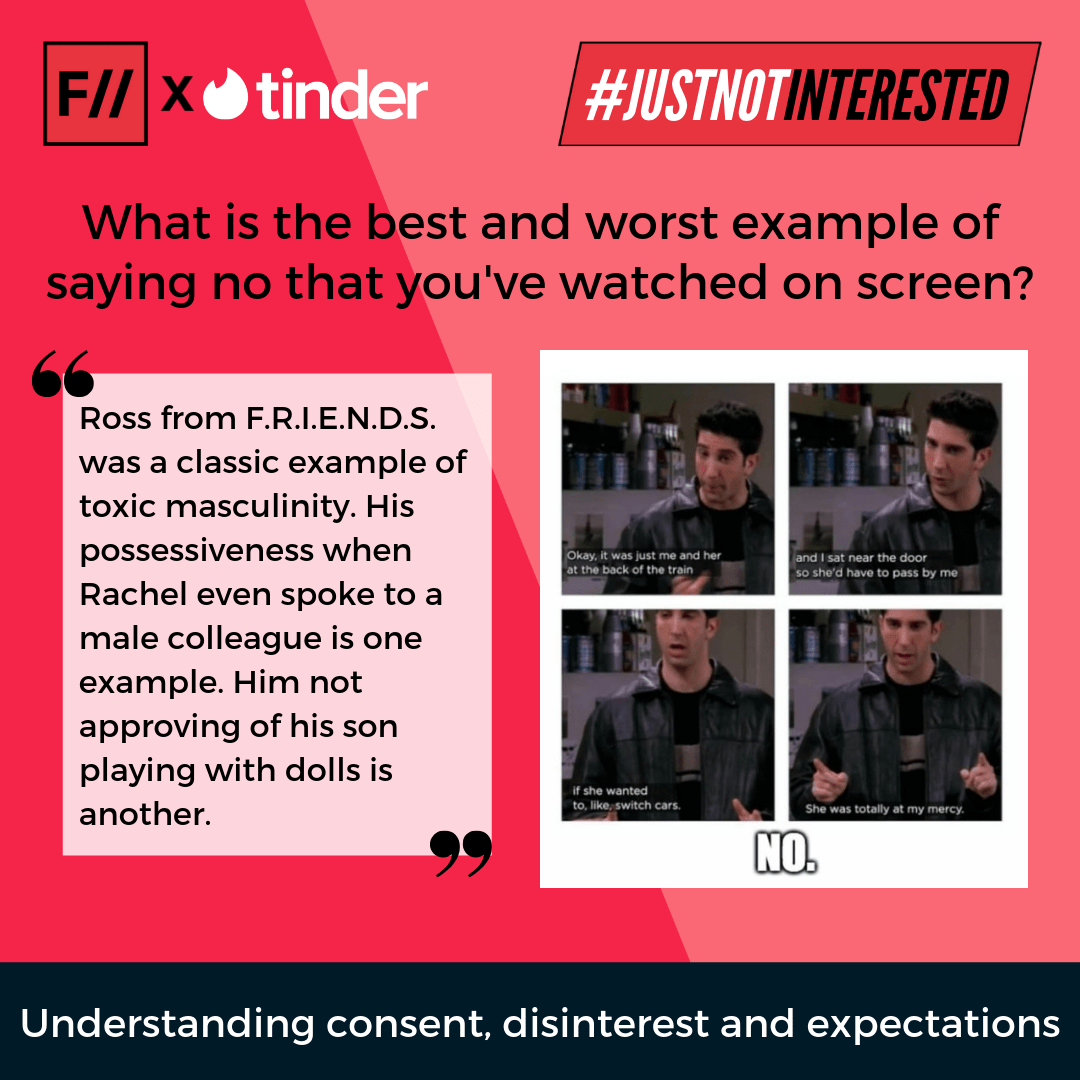 2. The Office (2005-2013)
Like Ross and Rachel from F.R.I.E.N.D.S., The Office's Jim and Pam are one of the most iconic on-screen couples and their relationship develops into a romantic one over the first four seasons of the show.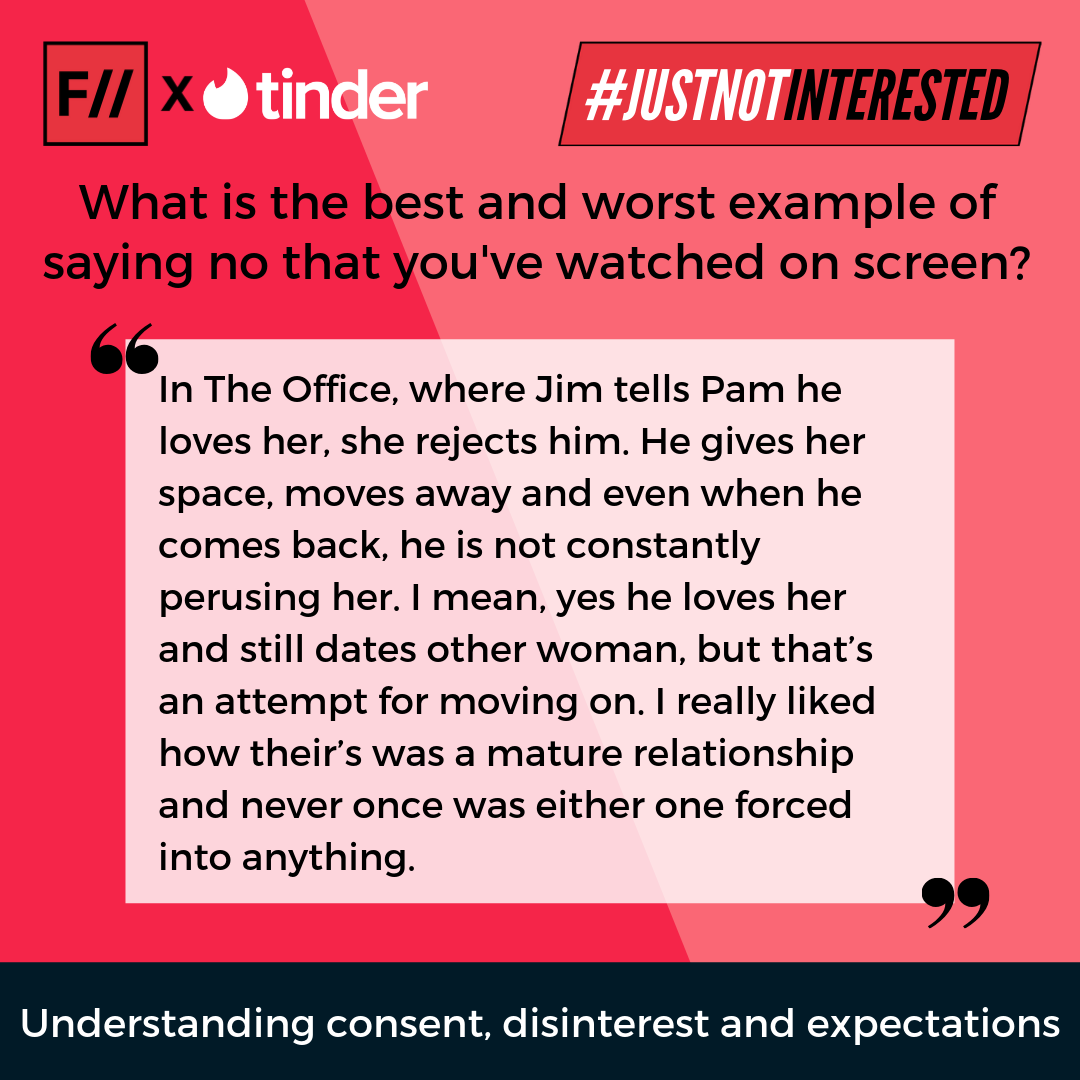 Jim had been in love with Pam from the very beginning of the show while she was engaged to someone else but, instead of pursuing her nevertheless, he simply cherishes their friendship. When she does reject him, he transfers to another city in an attempt to move on before they are reconciled and start dating. Theirs is a mature relationship that develops organically over the years.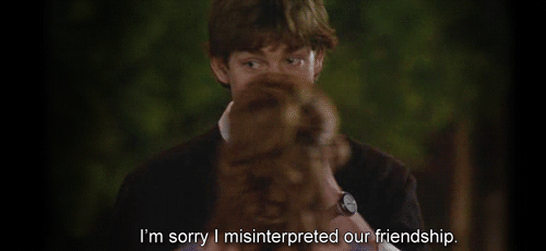 In the same show, Michael, on the other hand, has a hard time taking a no from Jan and constantly pursues her. Later, Jan is extremely manipulative and doesn't let Michael break up with her. Similarly, Kelly and Ryan are equally obsessed with each other. They take turns to pursue each other when the other isn't interested, with Kelly going so far as to lie about being pregnant with his child.
3. How I Met Your Mother (2005-2014)
On a similar note of lying in order to be romantically involved with someone, How I Met Your Mother comes to mind. Ted and Robin's relationship, which marks the beginning as well as the end of the series, has a whirlwind of both positive and negative developments throughout. In the series pilot, after their very first meeting, Ted accidentally tells Robin that he loves her. Since Robin isn't looking for something serious, they manage to remain friends throughout while dating other people.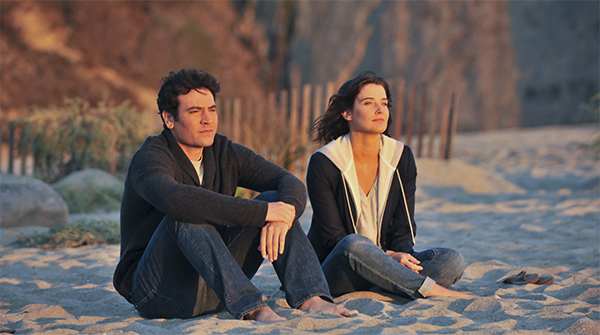 However, their relationship hits rock bottom when Ted cheats on his girlfriend Victoria with Robin while lying to the latter that he and Victoria have broken up. His lie, which is an attempt to be with Robin, is both inappropriate and appalling.
4. Parks and Recreation (2009-2015)
On a more positive note, one Instagram user suggested Parks and Recreation. In this show, Leslie's boyfriend Dave asks her to move with him to San Francisco and although she initially considers it, she changes her mind and they part ways amicably. Later, when he returns to Pawnee, still in love with Leslie, he finds out that she is in love with Ben. Instead of bothering her anymore, he steps aside in a mature example of dealing with rejection.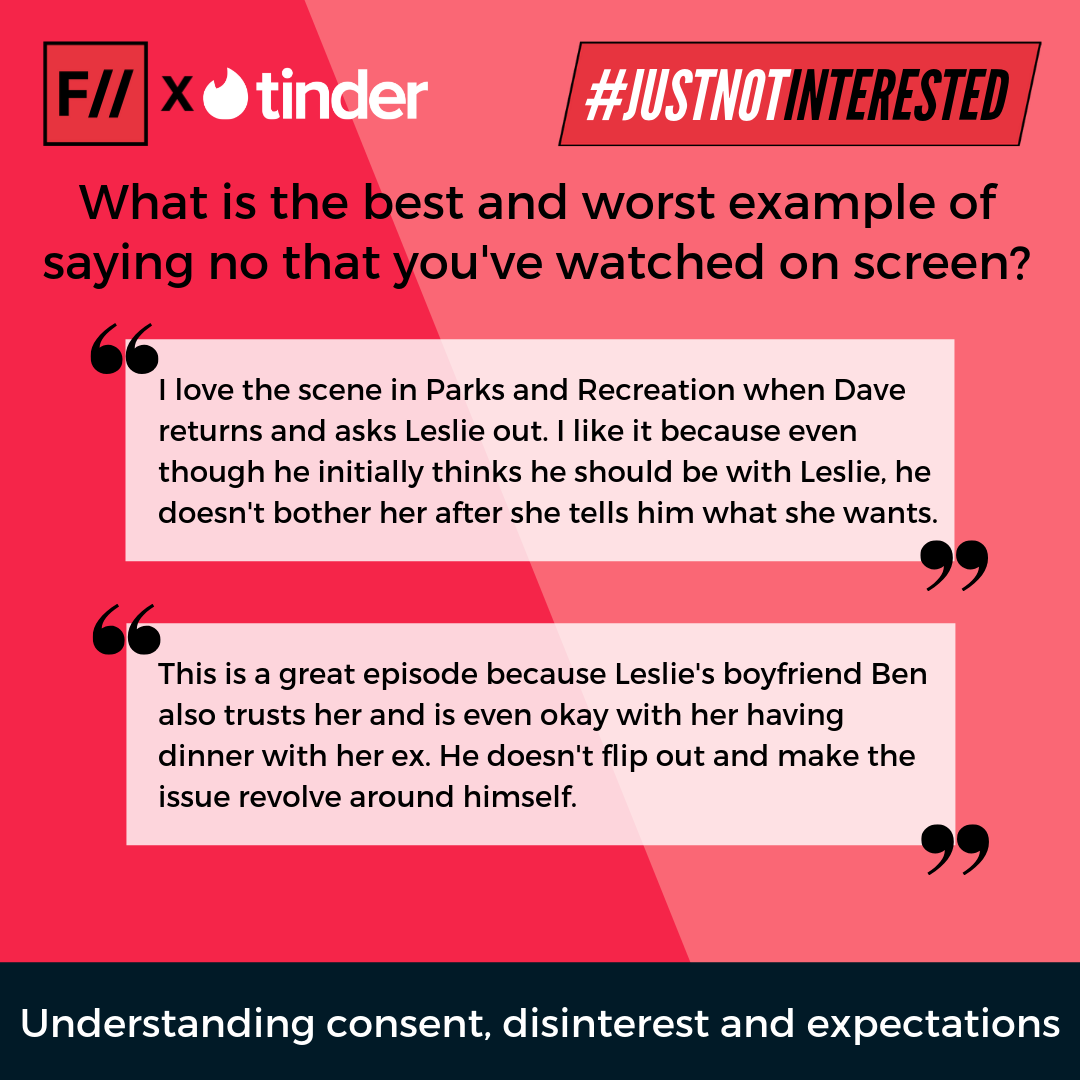 Ben too, has faith in Leslie and does not let Dave's return ruin their relationship. These characters manage to establish a very healthy approach to moving on.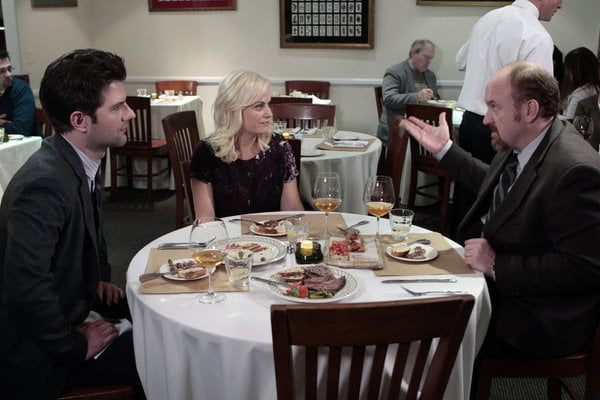 5. Brooklyn Nine-Nine (2013-)
Finally, Brooklyn Nine-Nine was the most popular show with respect to positive reactions to rejection, with multiple Instagram users citing its examples. One of them stated, "Jake and Amy's (relationship) from Brooklyn Nine-Nine is also a good example when initially, Amy is confused about the relationship. Jake doesn't bother her or create drama. It's only after overcoming the confusion that they both decide to continue their relationship."
On learning that Amy is in a relationship with Teddy, Jake tells her that although he has feelings for her, he understands that he cannot alter the fact that she is with someone else.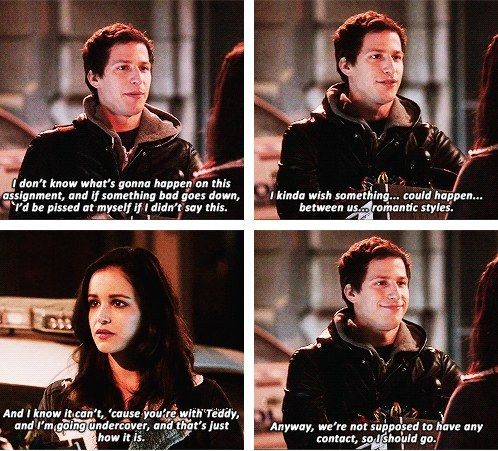 In a similar fashion, Boyle accepts that Rosa is not interested in him and doesn't pursue her again once his advances are rejected.
Also read: Brooklyn Nine-Nine Is What TV (And The World) Should Look Like
These are some of the most popular sitcoms where characters are turned down and they react in very different ways – both positive and negative. Sitcoms are a popular genre, especially among the youth. They hold the power to influence the thinking of those who watch them. Positive portrayals of personal as well as social issues in sitcoms might lead to a more healthy attitude towards them by the viewers. With increasing awareness, one can hope that sitcoms, as well as other television genres, will move towards more positive portrayals of rejection on screen.
---
Featured Image Source: Twitter