Editor's Note: This month, that is August 2019, FII's #MoodOfTheMonth is Travel, where we invite various articles narrating bitter-sweet travel experiences. If you'd like to share your story, email us at pragya@feminisminindia.com.
This year in January, I took a major leap in adulting by going on a trip to Mcleodganj with my partner. The trip, which was a hidden affair from my parents was a path-breaking event in my life as an individual, as a woman, and as a pansexual. As two young girls who stayed in a hostel for their undergraduate studies in Delhi, lying to parents who were unlikely to send me on a trip was easier. So, unperturbed by the guilt of lying, my partner and I set out on a romantic getaway in the mountains.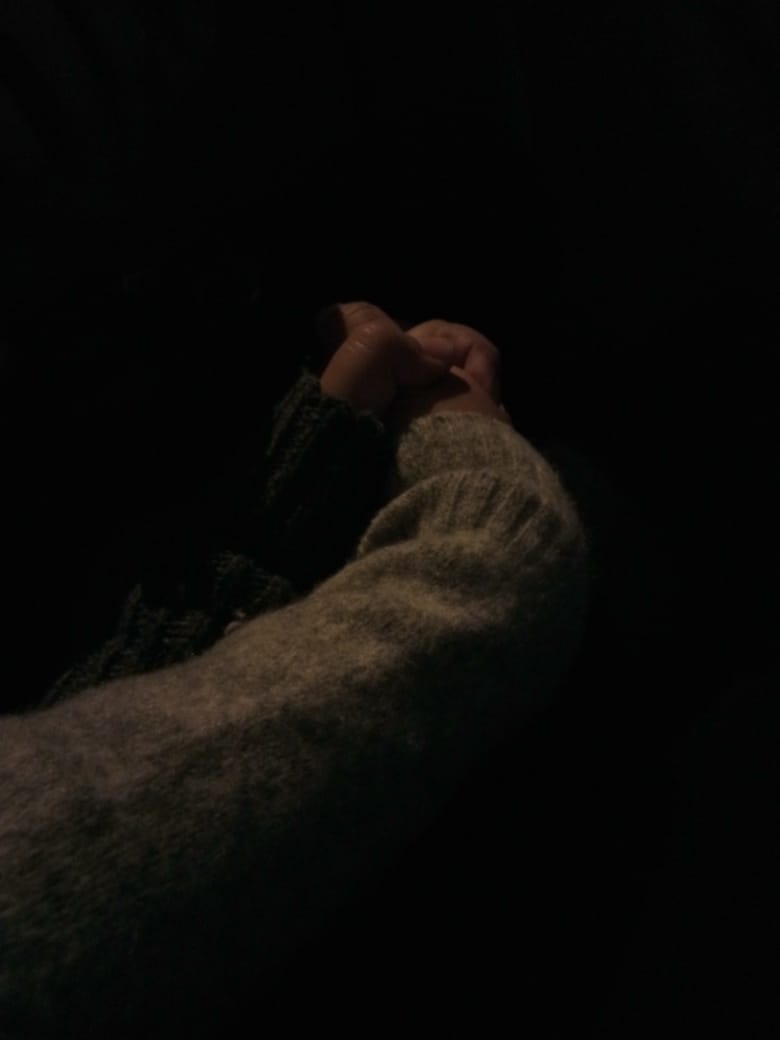 To my mind, it seemed liberating and rebellious at the same time for planning a trip secretly. But as we boarded the evening bus, it struck me how my struggles became multi-faceted as I stood at the intersection of a woman and a pansexual. Since, we did not want to spend too much on traveling, we opted for an ordinary bus. As two women, the fear of being stalked and groped gripped us for the most part of our bus journey. And as a queer couple, we were engulfed by the fear of being met with displeasure or perhaps, even violence, if we were to be seen indulging in any form of physical affection. So, we tried our best to avoid any form of it.
As two women, the fear of being stalked and groped gripped us for the most part of our bus journey. And as a queer couple, we were engulfed by the fear of being met with displeasure or perhaps, even violence, if we were to be seen indulging in any form of physical affection.
The next morning we were greeted by the snow-capped mountains of the Dhauladhar range that outlines the small town of Mcleodganj. We stepped out of the bus, and with the help of some locals walked all the way to our hotel. While searching for hotels in Mcleodganj back in Delhi, one of our major concerns was finding LGBT+ friendly hotels, and to our dismay we could not find any.
Even though many point out how convenient it is for two women in a relationship to find a room in any hotel, for me, reducing it to a mere "convenience" would be missing a bigger point that, queer couples are often rendered invisible in our society. This is precisely the reason why any hotel staff would have no qualms in hosting two women as their guests. But, if we were to tell them about our identity as a queer couple, we could not have been assured of the hospitable nature afterwards, owing to the deep-rooted stigma towards sexual minorities.
It may seem amusing how we used to be back at our hotel before dark, even though none of our parents had accompanied us. Venturing out in dark whether alone or with another woman is less likely to make any woman feel safer. Here, keeping aside the fact that women are more vulnerable to sexual violence, our socialization process also comes across as an impediment when it comes to having a female company. But being a queer couple, as much invisible as we were in the night because of our decision to be back before dark, days did not prove to be any better.
With Mcleodganj being the perfect destination for so many heterosexual couples, our queerness was rendered invisible due to the fear of people reacting negatively on seeing two women hold hands and showing physical affection. It is a stigma that we have to carry no matter where we go, whether we are in our own city, or traveling to some other place. It is at times frustrating that our love is locked up and frowned upon, if on some days we manage to clasp each other's hands in public.
Despite the restrictions that came with being a queer couple, it was empowering to explore the small town majorly on foot and all by ourselves without the help of any local guide. The proximity of tourist points from the main market, where our hotel was also located, made the tour of the town convenient on foot. We saved massively by cutting down on the costs of traveling that were exorbitantly high in the tourist destination. As a woman who has always been paranoid of walking alone on a deserted road, Mcleodganj had ample of solo travelers and shops lined along the road that provided a sense of safety. In a way, we were aloof and the frequent passers-by and shops, assuaged our fears.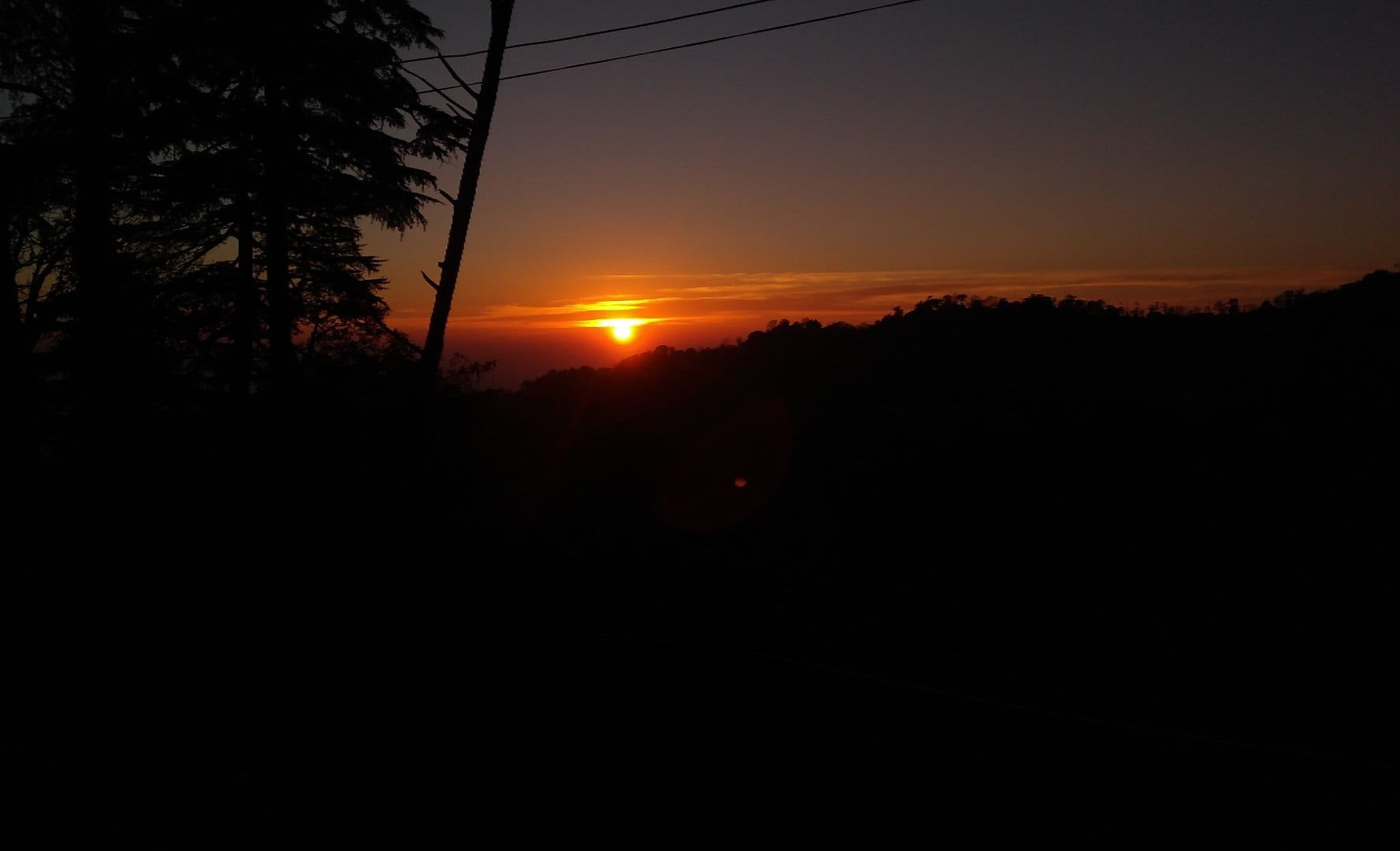 The last day of trip brought a sense of freedom when in a cafe we managed to be ourselves. We took the balcony seats that put us outside the visible range of other people in the cafe. That we choose to sit in places where public gaze is minimum is symbolic of the marginalization and the stigma that continues to be associated with same-sex couples.
Also read: Camp: Notes On Fashion – The Queer, The Feminist, The Political
From a personal view, the trip boosted my confidence of touring a new place by myself so much, that I will be planning a solo trip soon. However, as a queer couple, it is ironical that we had to steal moments from the world to express our love despite the abolition of section 377, last year. It is crystal-clear that legal recognition of our identities would do little to improve the mindset towards sexual minorities.
WITH MCLEODGANJ BEING THE PERFECT DESTINATION FOR SO MANY HETEROSEXUAL COUPLES, OUR QUEERNESS WAS RENDERED INVISIBLE DUE TO THE FEAR OF PEOPLE REACTING NEGATIVELY ON SEEING TWO WOMEN HOLD HANDS AND SHOWING PHYSICAL AFFECTION.
Traveling experience for the LGBT+ community can be made more inclusive. For instance, online booking platforms like Oyo, Trivago, etc. can tie-up with lgbt-friendly hotels and reflect them on their platform. As of now, StayUncle is the only online booking platform in India that provides a list of lgbt-friendly hotels that also fit the pocket, unlike the usual list of five-star hotels that are lgbt-friendly but not accessible to everyone.
Also read: Opening A Bank Account And Other Everyday Struggles Of Being Trans
Setting up safe spaces for the LGBT+ community would give them a greater freedom of movement. It is one thing to say that we have the freedom to travel to any place as a citizen of this country, and another thing to wonder whether as a member of the LGBT+ community we have the freedom from the fear of structural and cultural violence. A travel account, I feel, is one of the ways to reflect upon this freedom.
---
Featured Image Source: