How often do we hear a Muslim woman without the 'victim' 'oppressed' narratives bestowed upon them because of their religion? Or how often do we see strong women building royal legacies in the patriarchal setups around us? Bhopal is known to have been the state of Nawabs and has been the center of rich cultural heritage of the legacy of Nawabs. What is astonishing however, is the absolutely remarkable and inspiring account of the legacy of four Muslim women who fought against all odds and ruled over a state for more than 150 years. Contrary to the orthodox image of Islamic femininity these women stood as an example for not only India but the Western and Arab world as well. One such Begum was Her Highness Nawab Sikander Begum Sahiba, who became the only woman 'Knight Grand Commander' after Queen Victoria of Colonial India.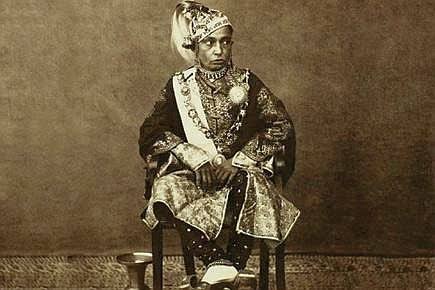 She was the 'Nawab' of Bhopal from 1860 until her death in 1868. Being a reformist and an exceptional leader, Sikander enacted many reforms in the state, including a secretariat , a parliament and a modern judiciary. She defied patriarchy and ruled against all odds, smashing the orthodoxy of the time making her story worth reading.
The Reign Of Four Begums
How did 4 generations of women rule Bhopal more than 200 years ago contrary to the staunch patriarchal stand of women being "unworthy" to rule in the present context?
The immediate answer is that there was no male heir in direct line of succession after the death of Nawab, Mohammad Khan in 1819. It was Nawab's wife Qudsia, who was only 18 years old at the time, who became the first ruler of Bhopal and her daughter Sikander who would follow her as the ruler. In the Begums of Bhopal: A History of Princely State, Shaharyar M accounts, "It was not accidental female succession in the case of first two Begums, Qudsia and Sikander, they actually wrested power from male contenders and managed the onslaughts by male contestants and the British to unseat the Begums".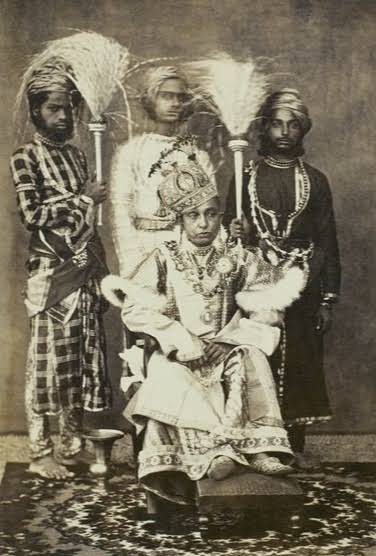 Qudsia Begum and her daughter, the early inheritors of a vulnerable throne, responded fearlessly to the potential enemies by learning various conventional 'masculine skills'. However, they fought various battles outside battlefield, for instance, Islamic society's orthodoxy. During the 1857 revolt, Sikander decided to be on the side of British. Sikander banned all the publications and circulation of any suspicious anti-British pamphlets, increased intelligence networks and allegedly bribed anti-British soldiers to change sides. She even went against her mother for her pro-British stance following which her palace was surrounded by soldiers.
Nawab Sikander Begum Sahiba decided to negotiate with the soldiers in lieu of increasing salaries and the soldiers agreed. Following her stance of loyalty to British in 1861, she was titled with the Exalted Order of the Star of India or the "Knight Grand Commander". She was recognised as the Nawab of Bhopal and succeeded by Shah Jehan Begum and then by Sultan Jehan Begum.
The Fearless Begum
Since childhood, Sikander had been raised to be independent, fearless and stand against the oppressive and patriarchal notions of society. Sikander Begum remained as the regent for her nine-year-old daughter, Shah Jehan, during 13 years of her reign until 1860 when she became a full-fledged ruler. Being a string minded, opinionated and fearless ruler, she declined to be in purdah or veil. However, her devotion to Islam was both personal and statecraft.
Nawab Sikander Begum Sahiba was trained in martial arts, played polo, was a swordswoman, archer as well as lancer. She would go to hunting and inspections to look over the welfare of the state. Sikander had been betrayed by her own husband, Jahangir, who had tried to assassinate her. Hence, as a ruler, she was assertive in putting her presence in public life and proving to be as capable as any male ruler of Bhopal. According to Shaharyar M., Sikander Begum ruled with a "proverbial iron hand, went tiger-hunting, inspected troops, toured villages on horsebacks and commissioned a regular army."
Also read: The Begums of Bhopal: A Dynasty Of Powerful Women
Women's Empowerment
Being the reformer and the educationalist, Nawab Sikander Begum Sahiba was devoted towards female education and she founded the Victoria School for girls to both technical and academic training. Sikander also trained her daughter both academically and professionally to withstand the coming circumstances. Sikander welcomed the British photographers who wanted to photograph royal women in India. She dressed herself and her daughters showcasing rich, royal heritage of the reign. Thus, we have images of fearless Begums staring confidently at the camera. Contrary to the orthodox nature of purdah in front of the camera, the Begums' photography remained a crucial progressive move.
As stated, the Begums were both religious and progressive monarchs. Sikander was the first Indian monarch to ever perform Hajj. More than 1000 people mostly women accompanied her. She even cleaned the Jama Masjid by herself. She wrote a memoir of her Hajj in Urdu which was not quite prevalent in the time.
The iconic Moti Masjid/mosque made of red sandstone, Moti Mahal and Shaukat Mahal palaces were some of the architectural contributions by Sikander Begum. Sikander Begum died of kidney failure in 1868 and her daughter Shah Jehan Begum succeeded her.
Despite the religious, social and political odds against the Begums, the reign was a shining era of modernity as well as benevolence. The radical openness to change is what stands out in the reign of Begums. The four generations of women who ruled in the colonial times fighting battles on and off field carries the legacy of women smashing patriarchy since time immemorial.
Also read: Begum Qudsia Zaidi: The Woman Who Founded Hindustani Theatre | #IndianWomenInHistory
References
---