Exactly a year ago, Article 370, which gave a special status to Jammu and Kashmir, was abrogated by the government of India, thus nullifying all the provisions of autonomy. Reports of a strict clampdown, a full communications blockade, and reports of human rights violations in the region soon flooded the news. Today on the #FIIDailyEdit, our series on we take a look at the news from Kashmir that didn't make it to the news.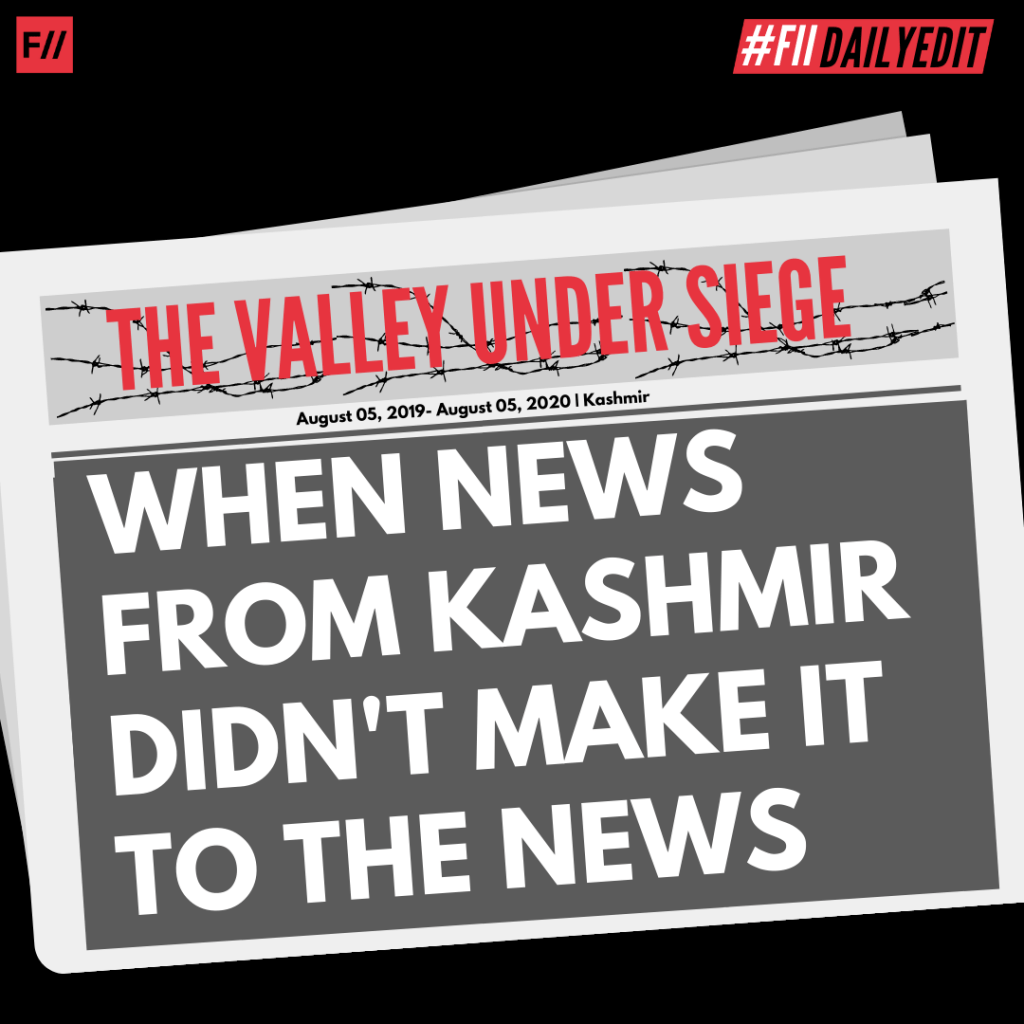 1. The Clampdown's Toll on the Mental Health of the People of Jammu and Kashmir
There has been an increase in the number of patients experiencing anxiety, stress, and post-traumatic stress disorder, say psychologists.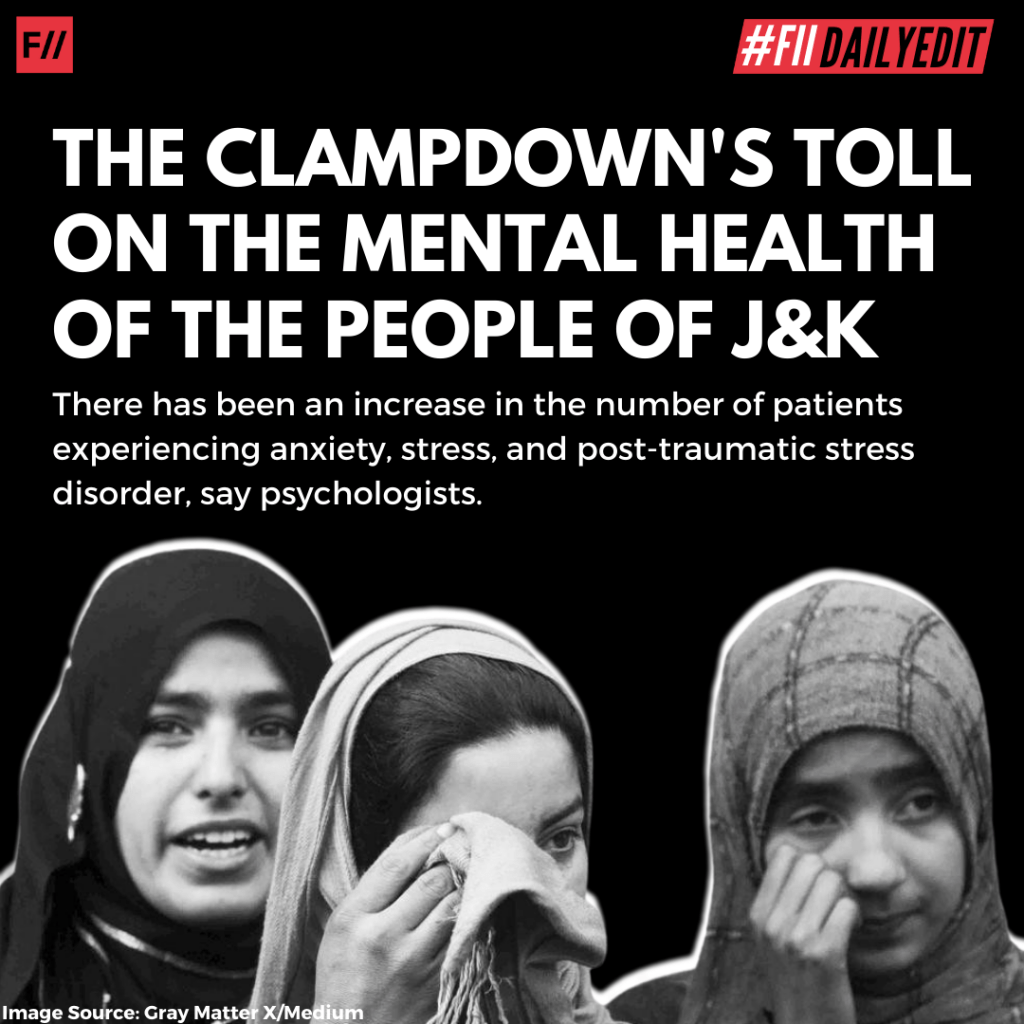 (Source: The Guardian, The Wire)
Also read: In Posters: 365 Days Of The Abrogation Of Article 370 In Kashmir
2. Since August 2019, 125 Projects Have Been Given Clearance on Forest Land in Jammu and Kashmir
The Forest Advisory Committee (FAC) of Jammu and Kashmir gave clearances to 125 projects on forest land between August-October 2019. This is more than the clearances given by the FAC in the entire year in 2018.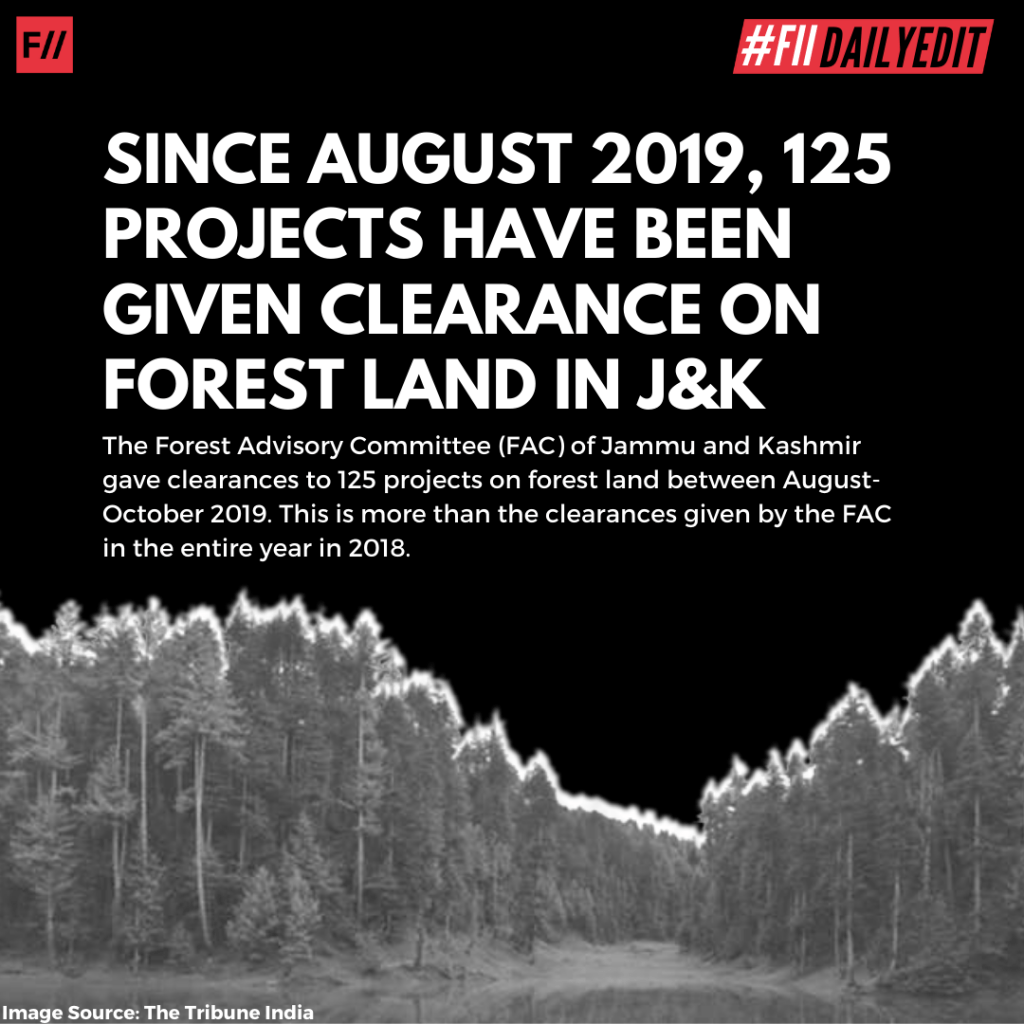 (Source: Down to Earth)
3. Government Amends Domicile Law in Jammu and Kashmir
Centre's redefined rules for Jammu and Kashmir will grant domicile certificates to those living in the region for a period of 15 years, those studying in the valley for a period of 7 years, and those who appeared in Class 10 or Class 12 examinations in an educational institute in Jammu and Kashmir.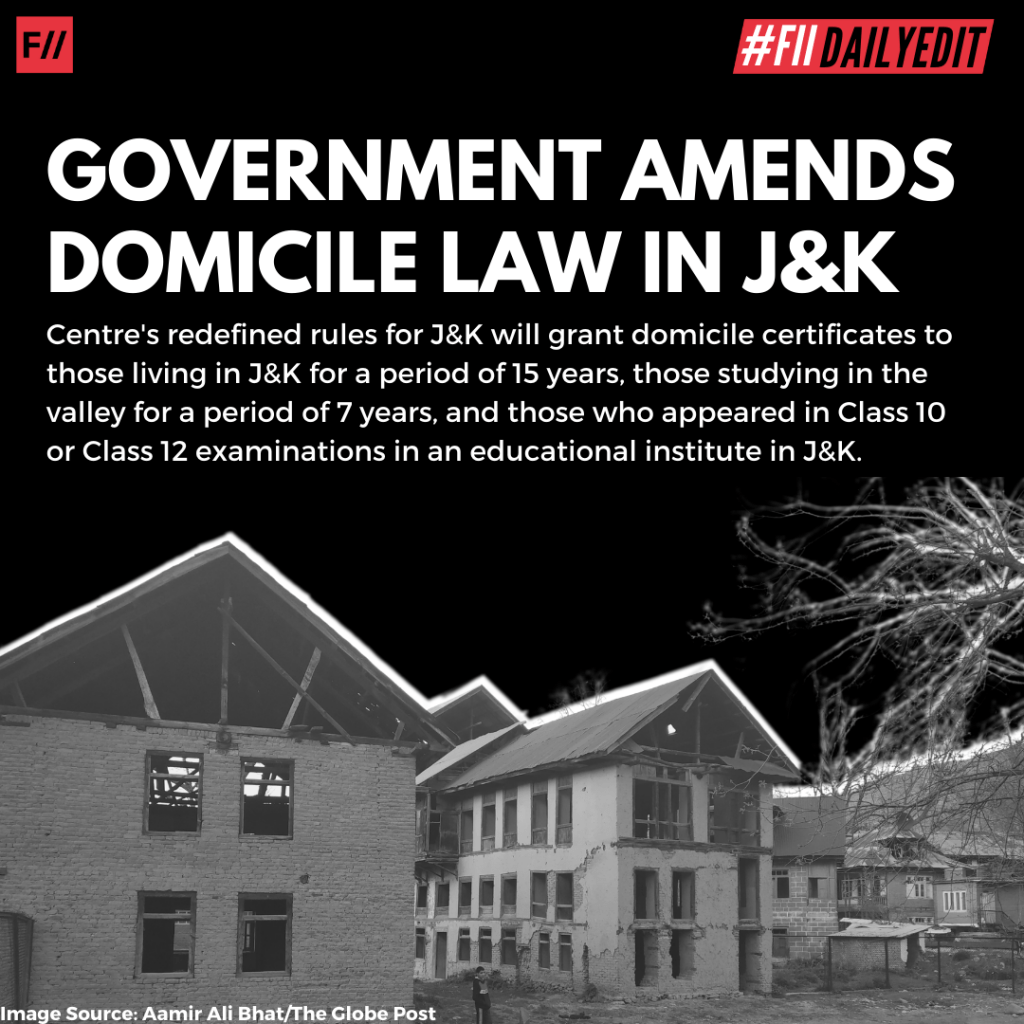 (Source: The Hindu, NewsClick)
4. Kashmir Struggles to Cope Up with Online Education with Only 2G Internet
With only 2G internet connectivity, teachers and students in the Valley have been struggling to cope up with online education amid the Covid-19 pandemic.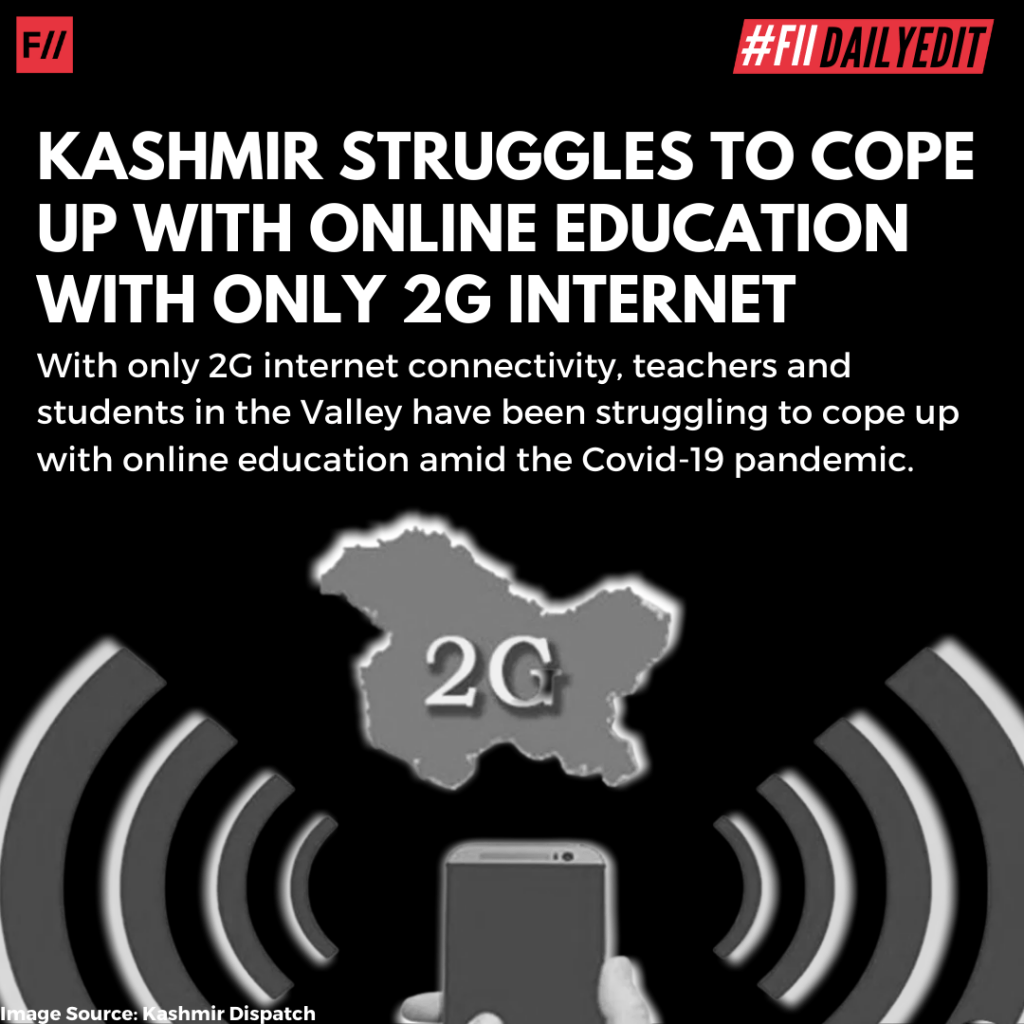 5. Jammu and Kashmir's New Media Policy
The new media policy is 'aimed at demolishing the local press of the region', say journalists.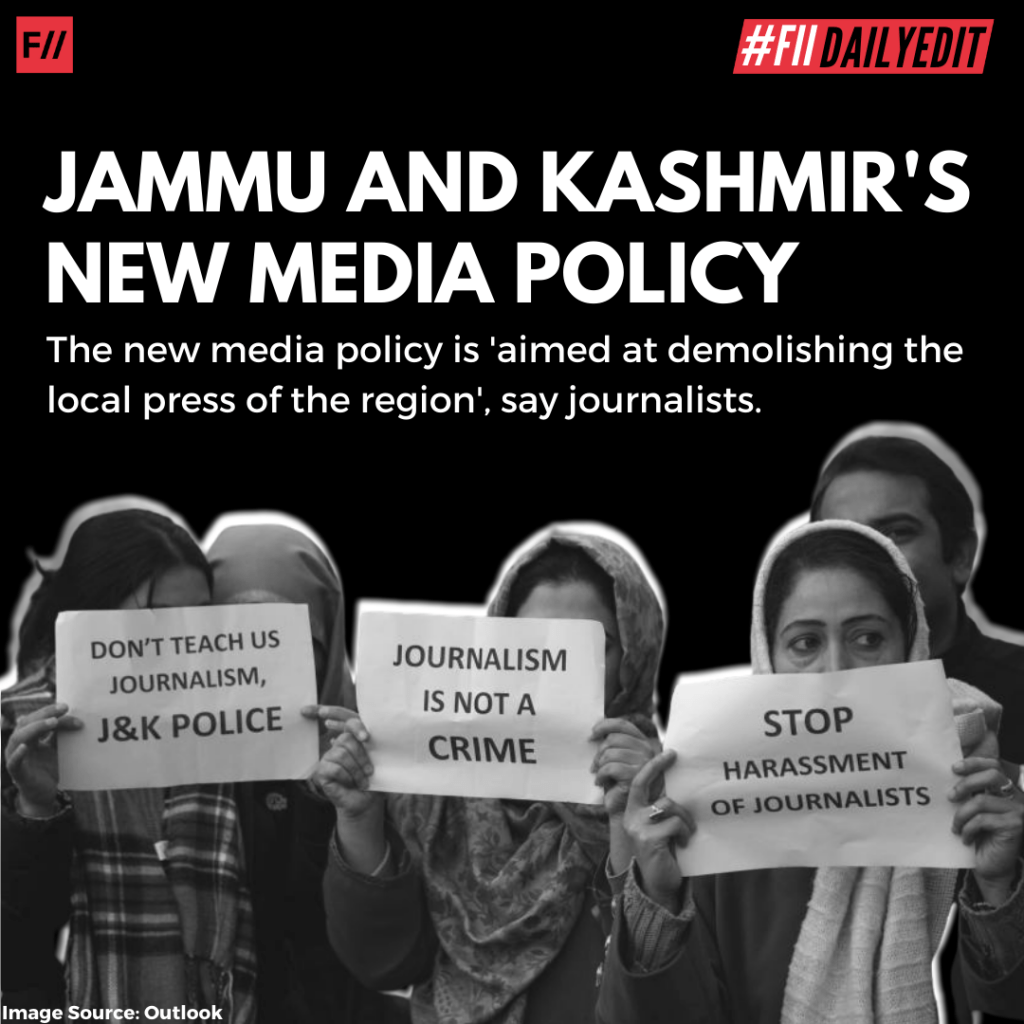 (Source: Scroll, Outlook India)
6. No Public Holiday for Martyrs' Day for the First Time in J&K's History
A day to commemorate 22 slain Kashmiri Muslims protesting atrocities against Muslims under the Dogra rule in 1931, the new J&K administration struck down Kashmir Martyrs' Day from the list of public holidays last year.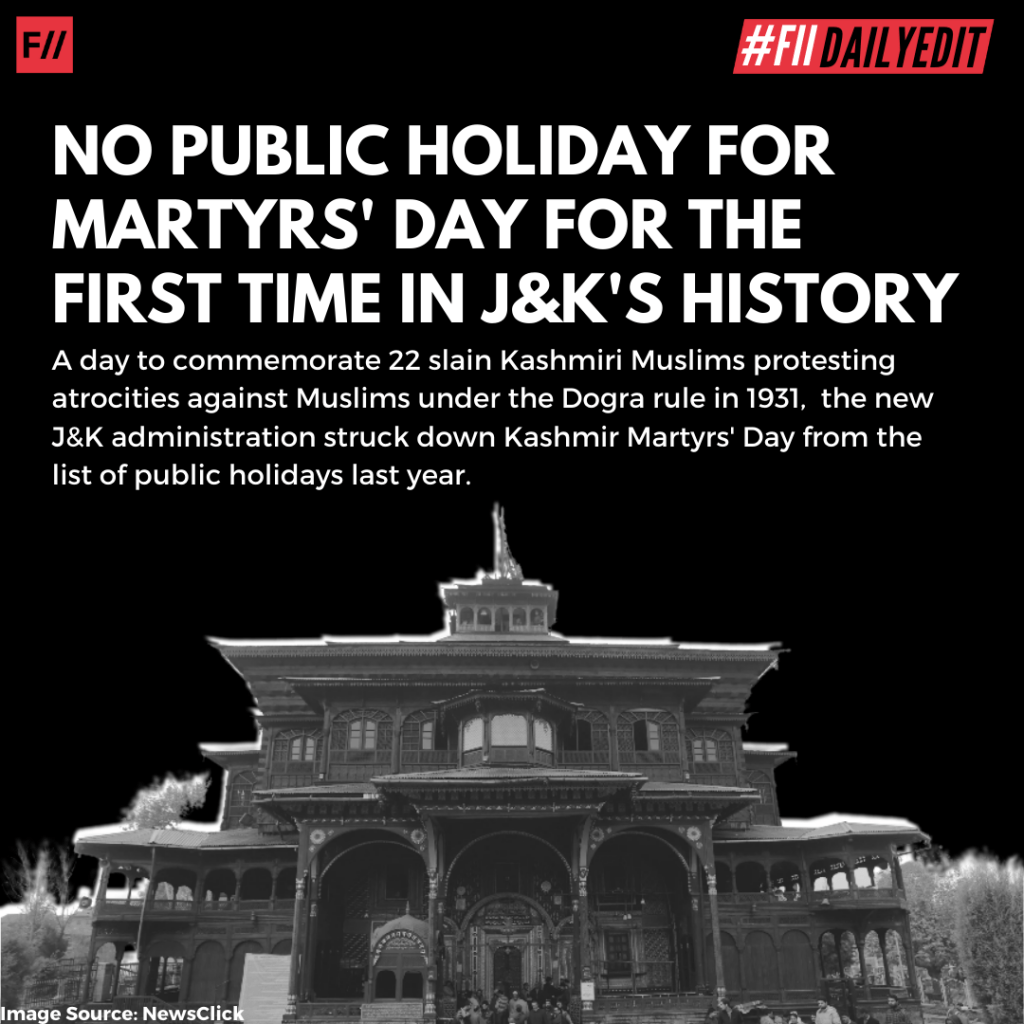 (Source: Telegraph, NewsClick)
7. No 'NOC' Required by Security Forces for Acquiring Land in J&K
Jammu and Kashmir administration has dropped a 1971 circular that restricted security forces from acquiring or requisitioning land in the region.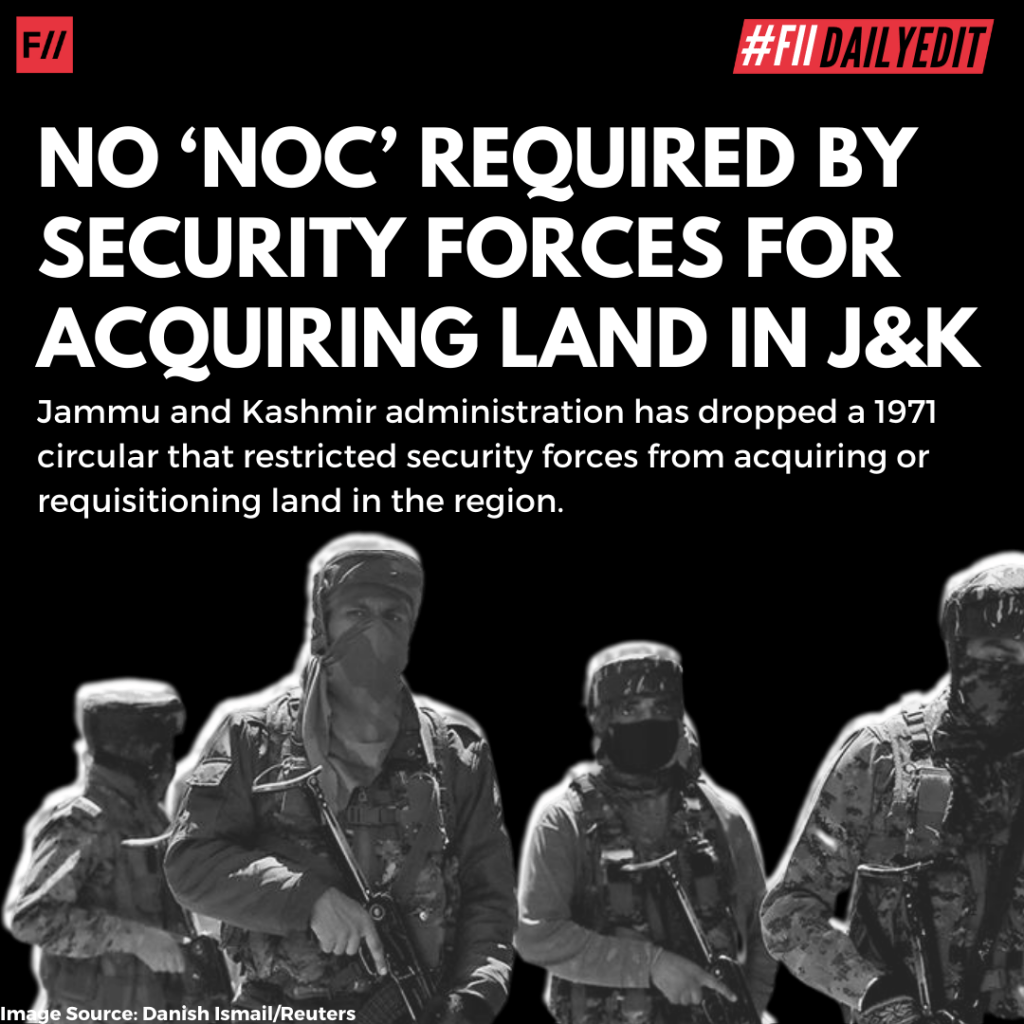 (Source: AlJazeera, The Hindu)
---
Also read: Covid-19: Kashmir Under Yet Another Lockdown