Sharenting is a new-age millennial term used for parents who like to share their children's information including their photos, video and other moments online. From sharing the first glimpse of their newborns on their private handles to creating a social media page to store memories of their children, sharenting can happen unconsciously.
However, while sharing privately amongst close friends and family is okay but creating a page dedicated to their children may invite unwanted sets of digital footprints of their children online, which can be abused by cyberstalkers as well as infringe the privacy of their children. Here is a guide to being conscious while posting one's kids online.
Recording moments from:
-first step
-first words
-first birthday
-to every achievement 
Of your child seems quite normal for every millennial parent. But did you know every picture you share of your child creates a permanent digital footprint online?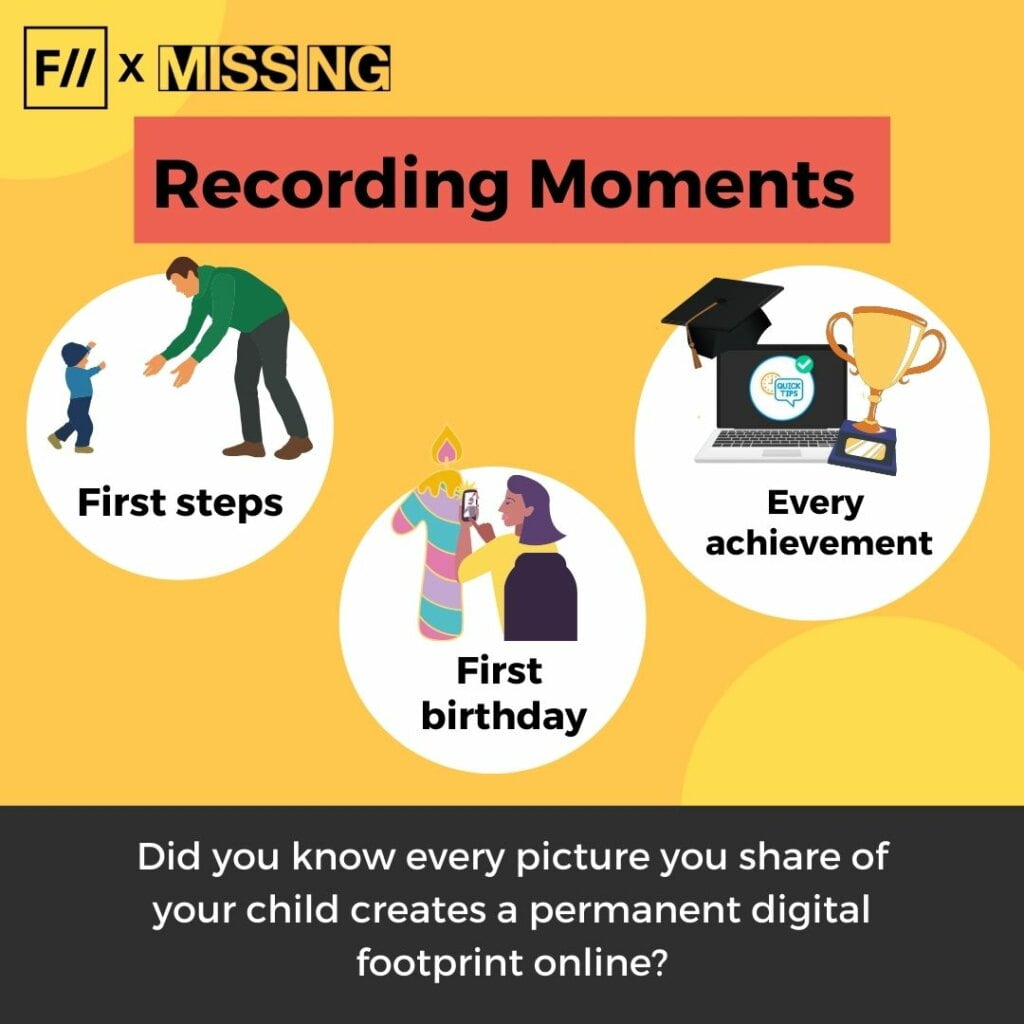 What is Sharenting?
Sharing + parenting = Sharenting
Sharenting is a practice of sharing sensitive information about one's children online through various forms like vlogging, pictures or narratives etc.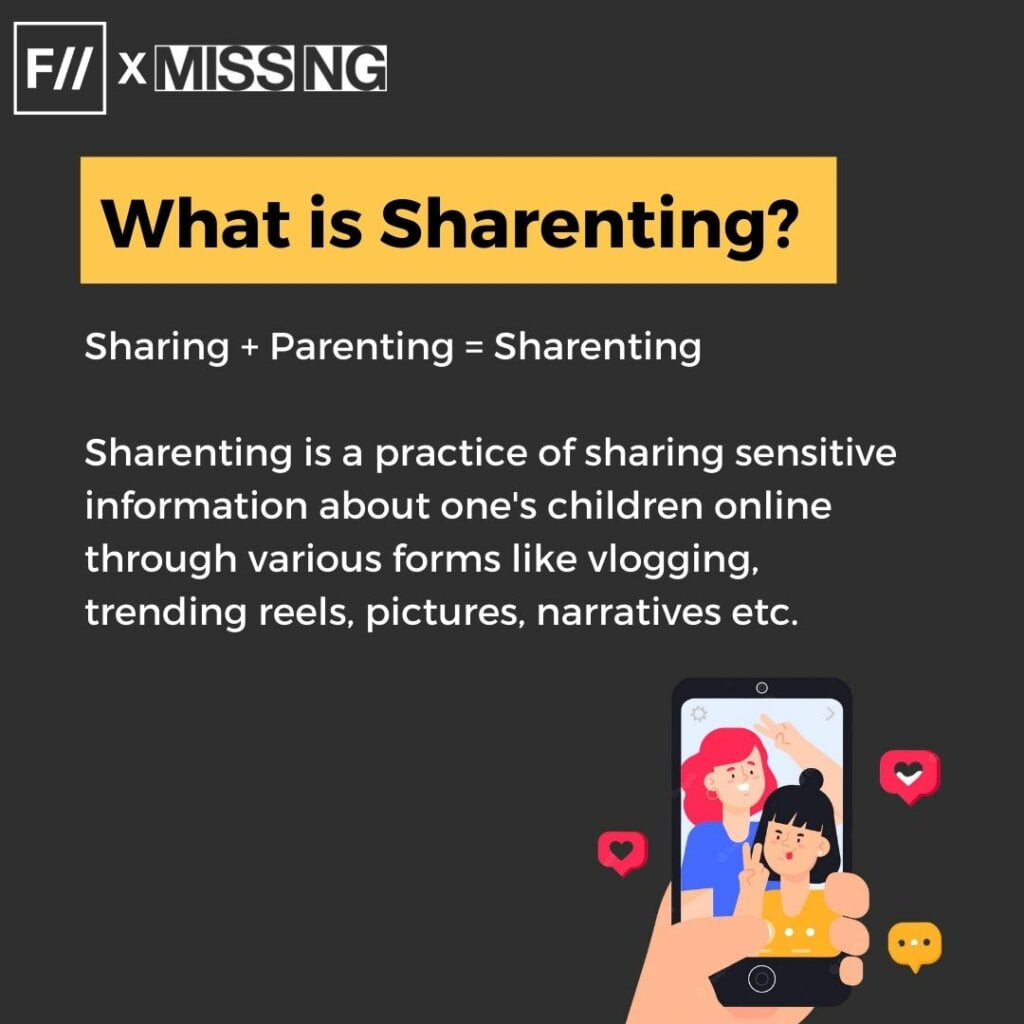 While keeping a tab on their adolescent's activities, parents often forget to keep a check on their own actions online.
It is essential to teach young teens about the dos and don ts of social media, but sometimes even parents may end up oversharing personal information.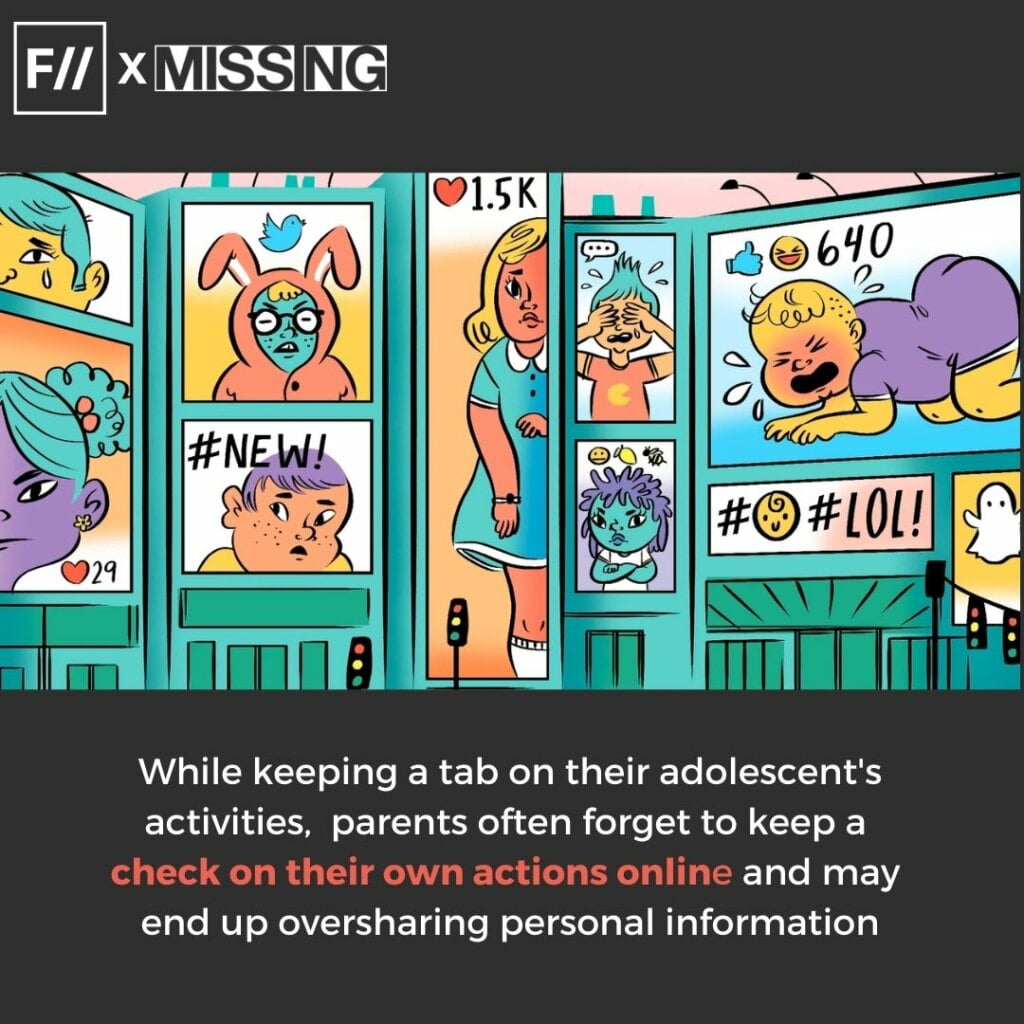 How?
The advent of social media has not just intrigued young teenagers but also parents to
Hop on trends (the viral trend of showing your baby photo)
Share embarrassing images of their teenagers
Post videos of their children since their baby years
Sharing sensitive information about their kids
Sharing excessive images on social media
There are no boundaries when it comes to sharing.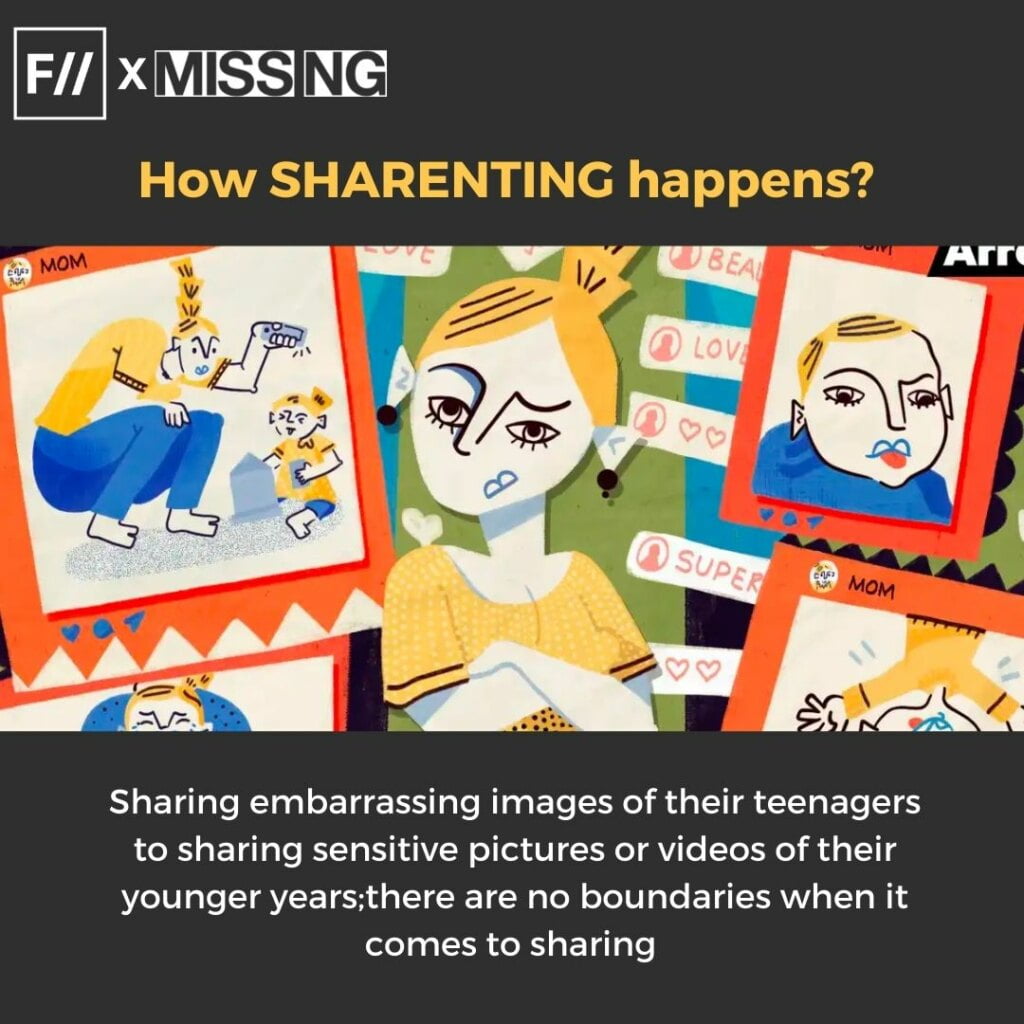 Negative aspects of Sharenting
As a result of oversharing. This information can:
be used in a wrong way by cyberstalkers 
infringe upon the privacy of your teenager
create trust issues between parents and teenagers
leave your teen feeling exposed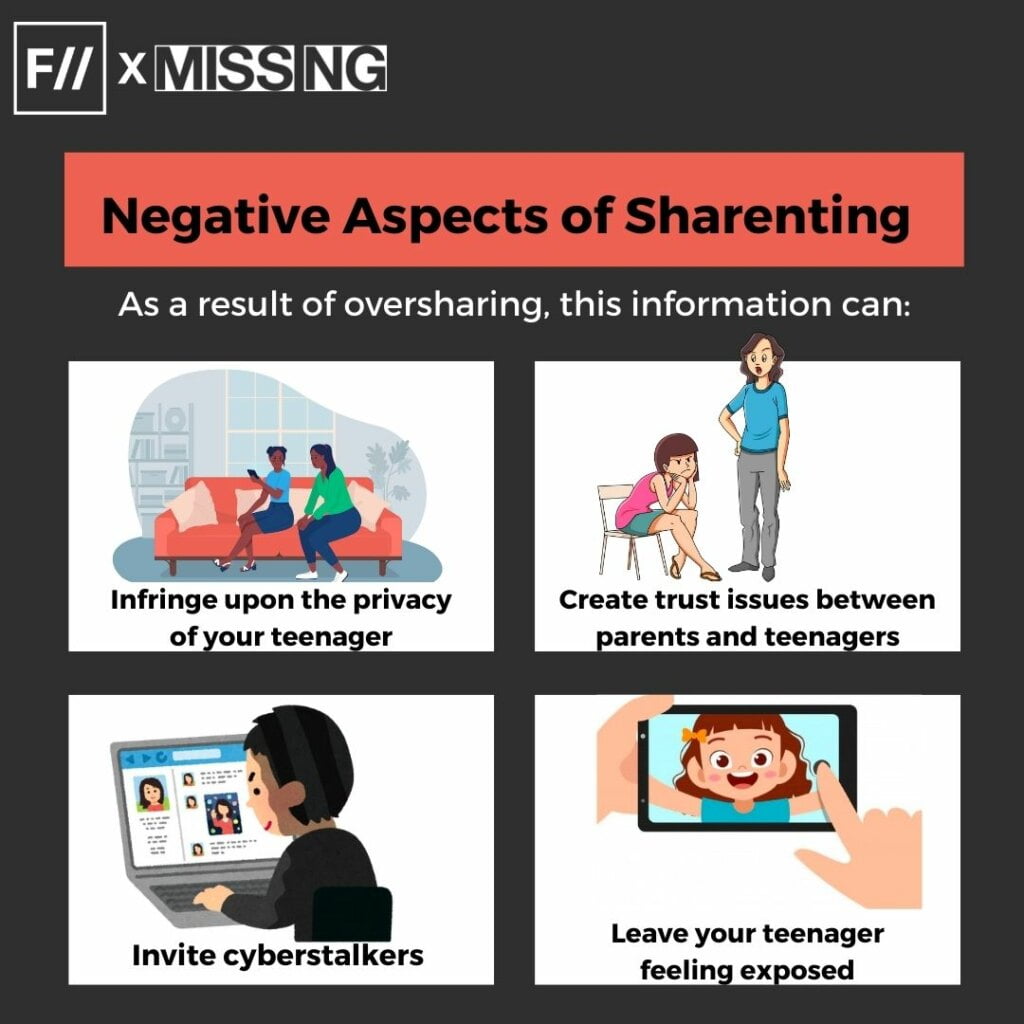 "But I post about my journey with kids. How can that be harmful?"
Social media can be an excellent tool for sharing tips and tricks on parenting. But sharing the private information of teenagers not only makes them vulnerable but can also create identity crises for them.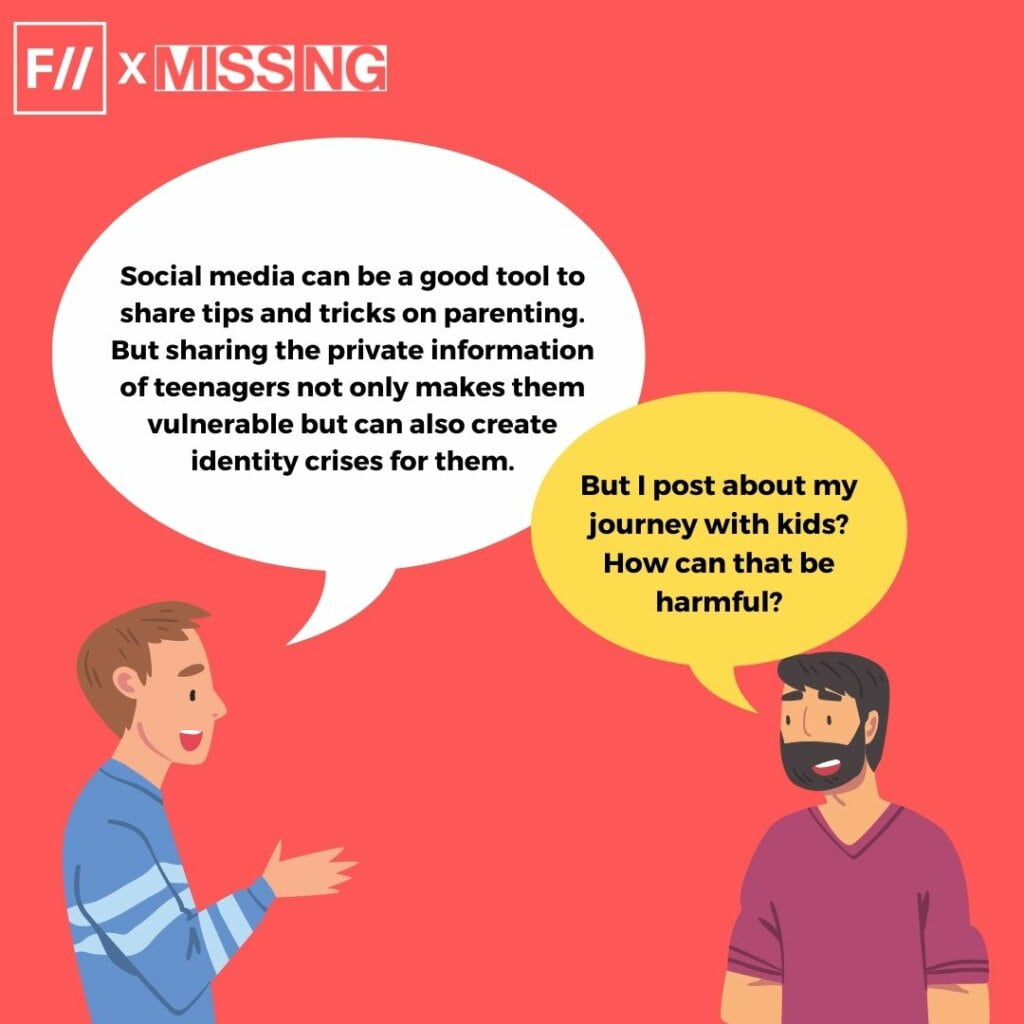 Conclusion
How to practice safe sharenting?
Asking teens before posting their pictures
Checking location access and other important information
Sharing photos with close friends and family
Check who all has access to the photos
Deleting or hiding previous photos of your children
Creating educational/informational videos related to parenting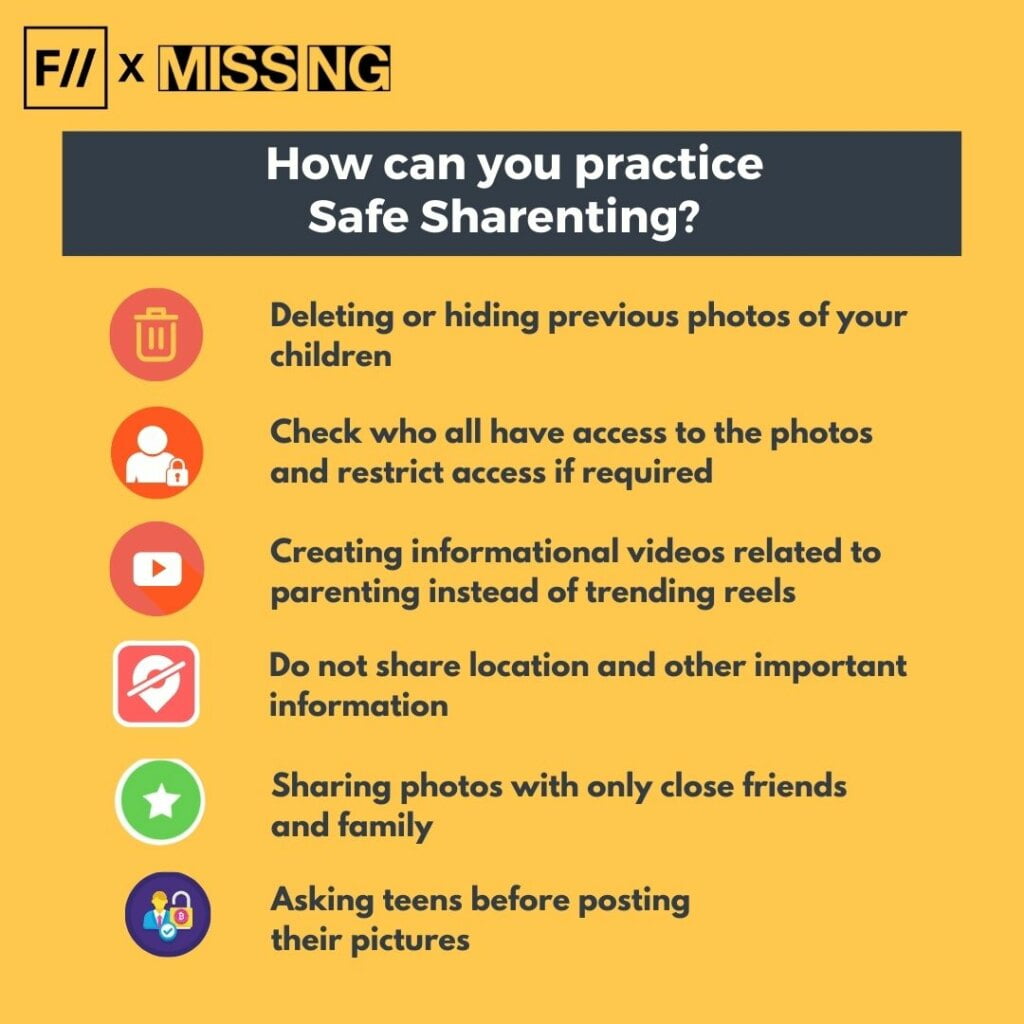 ---