Intense debates on the idea of 'freebies' have been stirred by PM Narendra Modi's warning to voters, about a month ago, that they must abstain from the 'revri' or freebies culture that some parties have allegedly promoted in exchange for votes. The Supreme Court has since both constituted an expert panel to look into the issue, as well as heard petitions regarding the same.
Economists, sociologists, political analysts, political representatives and policymakers alike have given their astute observations regarding the issue. Coming from various purviews, some have pointed out that discretion needs to be maintained in how welfare measures are being termed 'freebies'. Others have advised fiscal caution in administering blanket schemes of welfare and subsidies, pointing out that these do little to contribute to long-term productivity. Both positions come from a place of great merit and invoke important existing debates on the nature of economic subsidies in India.
A brief context regarding the ideologies and modalities around welfare and redistribution in India would give us a more critical perspective on both sides of this current, very crucial debate.
One of the most important critiques of the resolutions of the Constituent Assembly, Dr. B.R. Ambedkar, registered his dissatisfaction with its constituent members (and defenders of private property) in their distancing from the term 'socialism'. He declared, "On the 26th January, 1950, we are going to enter a life of contradictions. In politics, we will have equality, and in social and economic life, we will have inequality."
Ultimately, the lack of redistribution in most states except West Bengal, Kerala and Tamil Nadu led to the many welfare programmes of Congress from the 1950s to 1980s to actually benefit the elite and wealthy. The post-economic-reform period from 1991 onwards only exacerbated overall inequalities and chasms between the rich and the poor.
India's case is not unique. Throughout the 21st century, most countries across the world have been reorganising their economies in order to make way for liberal markets, and the 'welfare state' of the 1950s in most of the developed and developing world has dissipated in the face of powerful market economies. In countries such as the United States, with nearly inaccessible and privatised healthcare, and few unemployment benefits, there has been very little cushioning the ordinary citizen against the forceful swings of the market.
As a response to various elite and popular mobilisations (such as the Right to Food campaign), the Indian state, despite its departure from any socialist tendency, maintains a number of welfare schemes, programmes and subsidies, upon which the poor depend heavily for sustenance.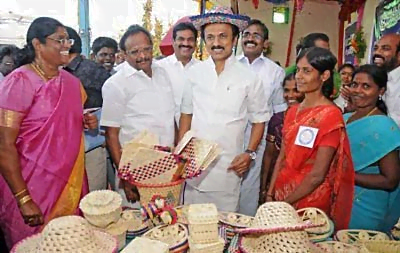 Some crucial examples are the public distribution system(PDS), the Mahatma Gandhi National Rural Employment Guarantee Act 2015 (NREGA), the National Social Assistance Programme (NSAP) 1995, and even some newer programmes introduced by the ruling party such as the Pradhan Mantri Garib Kalyan Yojana (PM GKAY), Pradhan Mantri Jan Dhan Yojana (PM-JDY) and Pradhan Mantri Awaas Yojana (PM-AY).
According to political economist John Harriss, there is a positive correlation, to the extent of causation, between reduction rates of poverty and child malnutrition and the extent to which states have achieved food security through PDS. Key economists studying the issue, Jean Dreze and Reetika Khera, have pointed out that in states such as Chhattisgarh, where PDS has seen proper implementation, the poverty-gap indices have fallen drastically, with people preferring food grains over even direct cash transfers.
In light of these various schemes and subsidies that act as help for the poor, it is important to make a distinction between necessary and 'irrational' economic goods. Scholars and parties currently arguing against a broad categorisation of welfare services as 'freebies' have unequivocally asked for clarification on this single issue—What exactly is a freebie?
Do food grains under the PDS count as freebies, or does free distribution of rations during the pandemic? LPG gas subsidies? Widow allowances? Waged-working hours? And what about maternity leave? Where do critics of 'freebie culture' draw the line between schemes of economic (and social) redistribution and what has been classified as vote-mongering or wasteful use of public resources?
At the heart of the freebie debate are allegations regarding the economic and political conduct of Tamil Nadu. Dravidian mobilisation and popular politics have often hinged on making economic wrongs right by the quality of TN's public provisions.
Late CMs Jayalalithaa's AAIDMK and M Karunanidhi's DMK have both strongly responded to bottom-up mobilisations of the people with schemes such as the Nutritious Noon Meal Scheme, free laptops for class 10 and 12 students, gold for women getting married, extended maternity leave, special 'Amma' canteens, and various other programmes.
In The Dravidian Model: Interpreting the Political Economy of Tamil Nadu, Vijayabhaskar and Kalayirasan observe that Tamil Nadu's high-end manufacturing and service economy failed to absorb excess workforce from its flailing agricultural sector, resulting in popular economic schemes aimed to soften this blow. '[Derogatorily] referred to as "freebies", [they were] seen to reduce expenditure on 'productive' investments that may have helped generate more jobs for the educated youth'.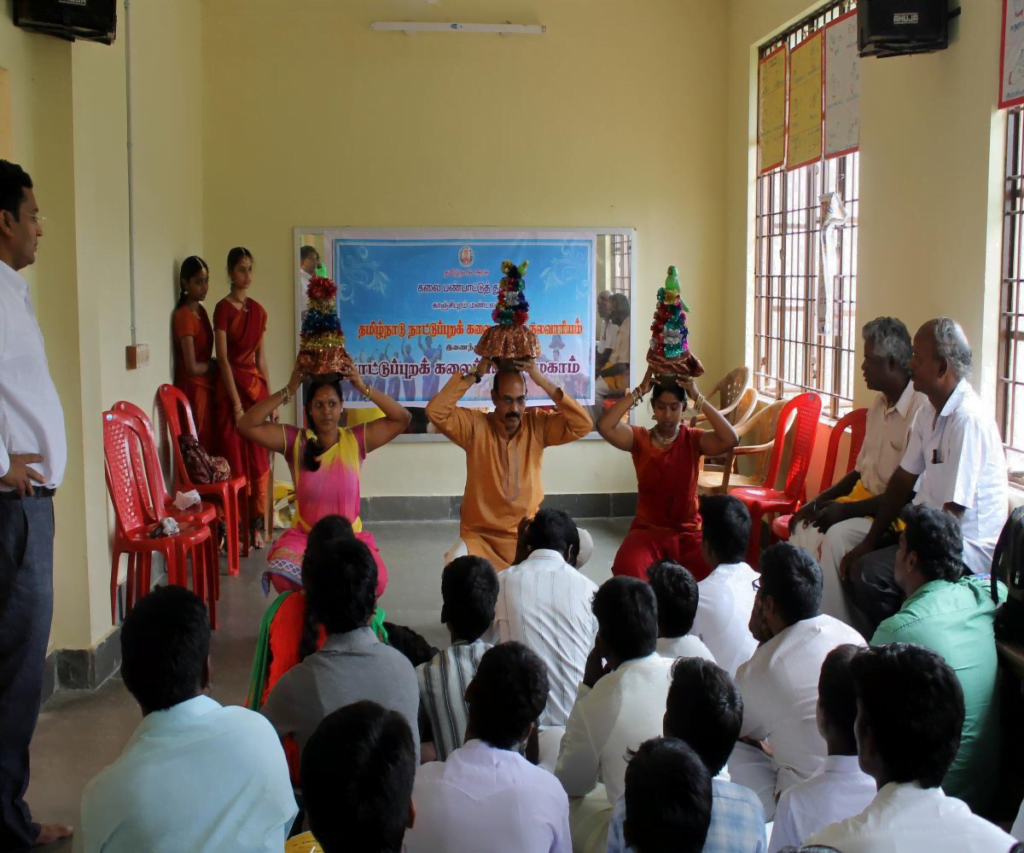 The authors insist that Tamil Nadu's 'freebie' culture has less to do with clientelism, political patronage and vote-buying and more to do with an assertive political ideology of public action. Interestingly, despite the claim that 'freebies' eat into productive endeavours of the state, Tamil Nadu is still one of the few socialist-democratic states in India, which has, in the post-liberalisation period, managed to significantly increase its per capita income and Gross Domestic State Product (GSDP), while also maintaining a steady trend of interventions into welfare.
Even Kerala, with its coveted standards of human development, has not been able to achieve anything close to similar in terms of productivity.
Along with DMK, another political party criticised for its welfarist policies and subsidies is the Aam Aadmi Party (AAP). It is in the context of the fierce competition between the Bharatiya Janata Party and AAP in Gujarat as they campaign for the upcoming Assembly elections that PM Modi's comments regarding 'freebie'/'revari' culture need to be located. AAP's promises of free electricity in Gujarat may have stirred up BJP's anxieties regarding its slipping rule in the bastion state.
On the same side of the debate with AAP regarding freebies, DMK elsewhere has asserted that electricity can act as a bridge between a dilapidated household and an empowered one where a child may easily pursue studies with comfort. The Association of Power Producers (APP), however, have moved the SC regarding parties' claims to provide free subsidies, claiming undue duress on the already burdened power industry.
When arguments are invoked against 'free' goods or 'irrational' amounts of welfare for the poor, important facets are missed out regarding the micro-politics of consumer culture in India that favour the rich. For instance, heavy subsidies in the power sector in India benefit relatively well-off users or the urban salaried (the so-called 'middle class', reduce investments in the power sector, and have left millions of the poorest homes in India without electricity.
RBI member and economist Ashima Goyal has pointed out how 'freebies are never free', as exemplified by the water table in Punjab, which has been falling due to free electricity. Same with other subsidies such as fertiliser, fuel, and so on, which are laden with 'hidden costs' for the poor, who have to live in depleted, polluted environments.
Through lobbying, mobilising, and deliberating, the demands of salaried urban 'middle classes' for electricity, farmers for subsidies on agriculture, or well-off classes protesting fuel prices, are far more sonorous than the sigh of relief of the poor on receiving small economic goods (such as 'free kits' during the pandemic for migrants). Far from a right, the conditional nature of 'freebies' is premised by their very name—a temporary, concessional arrangement rather than a right or entitlement.
Given many hidden subsidies to the rich and disentitlements of the poor, we may imagine a welfare state for the rich and a 'free-market' for the poor not far behind, with all its risks, shocks and un-protection.
In recent times, there has been a shift in the type of welfare in India, towards a more centralised, digitised model. A hyper-reliance on documentary techniques, digitisation, central database repositories vis-a-vis Aadhaar seeding and biometrics has greased the welfare tightrope that poor walk.
At the same time, with Modi's image in vaccination cards and drives, the successes of Antyodaya Anna Yojana, or Jan Dhan yojana are being attributed to the central leadership, even as the centre itself systematically withdraws from welfare, both fiscally and ideologically. Not only has MGNREGA seen a massive roll-back in budgetary allocations in recent years, job-card cancellations, and delayed payments due to tricky banking systems, but analysts informing the government about fiscal deficits are increasingly recommending further stymieing the crucial wage scheme.
Hunger activist Harsh Mander has repeatedly reminded us that we live in a country plagued by starvation, even though government granaries routinely overflow with enough bags of grains so that if one were to line them up, they would make a trip to the moon and back. They are simply rotting away or feeding the bellies of rats.
Recently, a 14-year-old Dalit boy in Varanasi was beaten to death by upper-caste men on suspicion of stealing rice and mangoes. Last year, in Aligarh, a 22-year-old Dalit boy was killed by upper-caste men on suspicion of stealing a bag of wheat. In 2018, a Dalit man in Rajkot was tied up and beaten on the suspicion that he and his wife were stealing garbage scraps. Where does this form of 'theft' fit into narratives that claim that public resources are being thieved away? Where do caste violence and poverty fit into narratives of 'rational' subsidies and 'deserving' categories of beneficiaries?
Also read: Panels, Politics, and Penn (Women) In The Land Of Tamil Nadu
While, yes, there might be a pressing need felt to distinguish between the rich, propertied types and the poor in matters of welfare, the kind of endemic, socially afflicted poverty that exists in India requires a more radical, people-oriented approach. The trimming of crucial welfare programmes such as MGNREGA, PDS, mid-day meals, free education, primary healthcare, widow pensions, and so on, to make way for more mega-scale infrastructural projects, or sophisticated financial systems, is simply not it.
While subsidies for the rich need to be criticised, the warning to regulate basic-needs welfare, so obdurately referred to as 'freebies', is simply an addition to the slew of conservative debates that seek to limit both public resources, as well as a government responsibility to purely fiscal and infrastructural concerns.
Also read: Access To Transport For Women: Tamil Nadu Leads The Way
---
Featured image source: The Hindu