The term "glass ceiling" was coined by Marilyn Loden, an American writer, consultant and active advocate of diversity in the workplace, in 1978 at the Women's Exposition in New York. This phrase is a metaphor used to express the obstruction that women and other minority communities have to face in professional settings. These inconspicuous barriers block women and minorities from progressing to senior and executive positions in the professional framework.
 The U. S. Department of Labour in 1991 defined the glass ceiling as, "those artificial barriers based on an attitudinal or organisational bias that prevent qualified individuals from advancing upward in their organisation into management-level positions."
From 1991 to 1996 the Glass Ceiling Commission, under the United States Department of Labour, thoroughly studied the barriers and their effect on women and other minorities.
These imperceptible barriers often come in the form of not being able to get a promotion despite being fully competent, complications in getting pay raises, and other opportunities and benefits. The "glass" is implicitly placed that its existence cannot be seen until a woman gets close or "hits" it.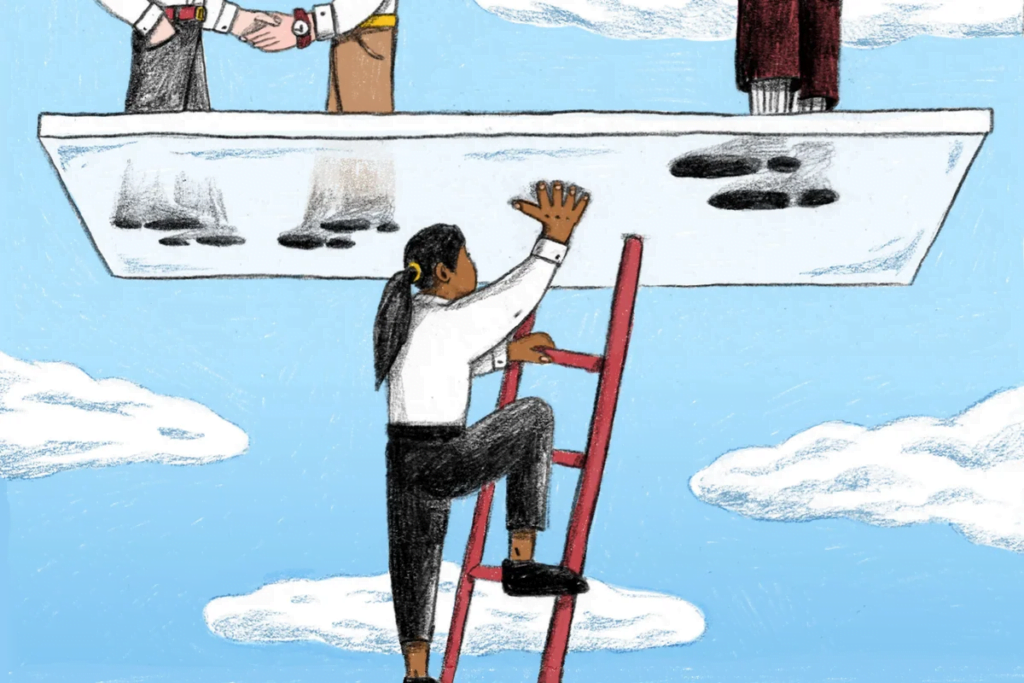 While the term 'glass ceiling' was initially used in the context of economic structures within organisations, and corporations, it later came to be used in other contexts like politics, S.T.E.M, etc. Even though there are legislations, women and individuals from marginalised gender and social locations are still underrepresented or not in decision-making and other positions of power.
Women have to strive and put in effort twice as hard to show that they are just as qualified for a role as their male colleagues. They have to put up an unequal fight and that is just not justified.
Women, regardless of having the expertise, required skills, educational qualifications, and experience, are often subjected to prejudice and bias (conscious or unconscious) and are thus seen as incompetent in comparison to their male counterparts.
This is something that hinders women from advancing up to leadership positions irrespective of the fact that now more and more women are part of the workforce. Women play an integral role in the economy not just as consumers but otherwise as well. While women may now have slightly better access to entering the workforce (setting aside the everyday casual sexism, microaggressions, and wage gap among other things), reaching higher positions is very arduous.
Also read: Are Indian Workplaces Gender-Inclusive? Wage Gap, Maternity Leave, Toilets—They Lack Them All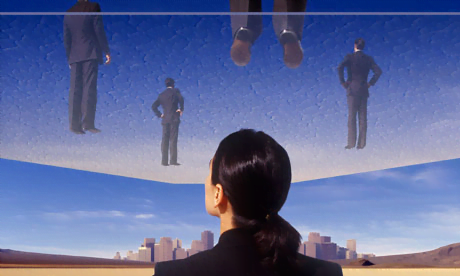 A 2018 research by the University of Chicago Booth School of Business analysed the glass ceiling effect. It concluded that regardless of having more education than men, women are not part of high-paying jobs. Women holding college degrees often enter lower-income jobs.
Research has also shown a positive relationship between the glass ceiling and stress. This means that an increase in the number of glass ceilings would also increase the stress of whoever is experiencing it. The research also found an inverse connection between the glass ceiling and well-being, organisational commitment, self-esteem, and level of satisfaction among women employees.
Disproportionate gender representation at the top also has other implications. The lack of women in higher positions also makes work life tough for women in junior and subordinate positions. At the same time, research has also shown that the existence of women holding managerial positions shrinks the gender pay gap at lower levels and declines the occurrences of other forms of gender discrimination than when women are not available at the top.
The main reasons for the existence of a glass ceiling lie in the social constructs of gender norms and patriarchy. Household chores, childcare, and other housework are primarily seen as women's duties and often, women are not given managerial positions at the workplace with the prejudice in mind that they would not be able to commit to the given role.
In this regard, the policies accommodating maternity and paternity leaves, and menstrual leaves have brought some inclusivity to the discourse. Women are also seen as more compliant, shy, and adjusting, while on the other hand, men are seen as assertive and competitive. Further, the latter is seen as the "right traits" for a top position and it is also socially construed that women do not possess these characteristics.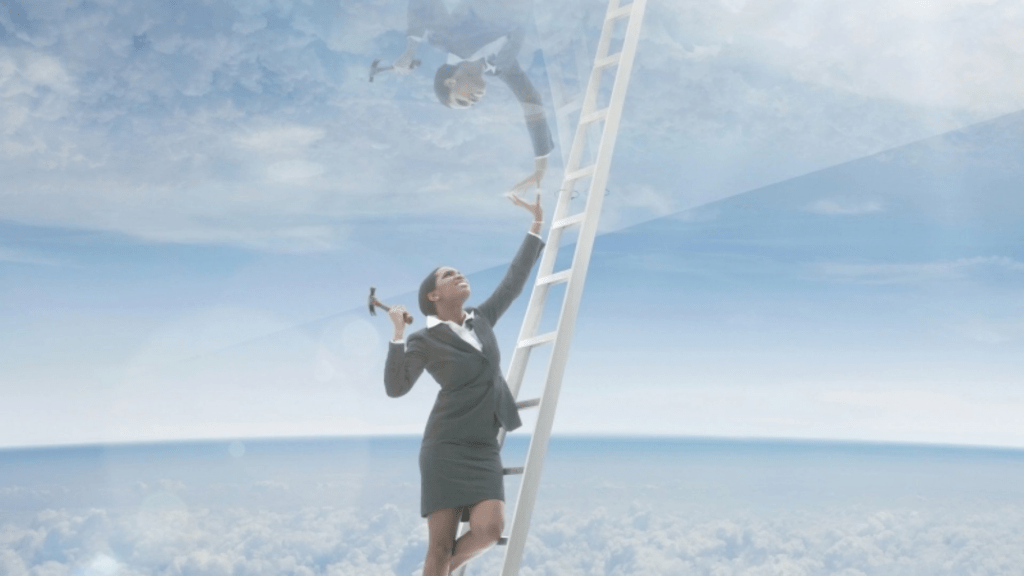 Women are seen as more "emotional" than men and it is generally believed that they may not be able to make the right decisions. This is often cited as the reason to not give women positions of power. Workplaces are filled with gender bias and prejudice which leads to differential and even preferential treatment of one based on their gender.
These gender biases harm women's careers as men are given the upper hand. Women also have several other problems that bring their morale down like sexual harassment, stereotypes, and sexism that are mostly sidelined as jokes and mindless humour. 
Making the job application process more objective and impartial, disregarding information that is irrelevant to the position or what is otherwise known as 'blind screening' helps filter out any biases that may reflect in the hiring of individuals to a particular employment position.
Also read: Kadambini Ganguly: The 19th Century Doctor Who Broke The Glass Ceiling | #IndianWomenInHistory
Yet another way of shattering the glass ceiling is to take in anonymous feedback. This helps keep in check any discrimination or unequal treatment that is taking place in the company.
Including diverse groups of individuals from various gender and social identities is extremely important in a workplace. Take note of how diverse your organisation is and also how you can diversify it.
---
Featured Image Source: Edarabia