With the increasing number of teenage pregnancies and child marriages across South Asian nations, it is the need of the hour to take healthcare into our hands. While condoms are one of the primary ways to avoid pregnancies, most women fail to access this or do not have the knowledge of it or our forced to have unprotected sex. 
On the occasion of World Contraception Day, we look at how IPPF across different nations has been helping in providing services that can enhance sexual and reproductive wellness within South Asian regions as well as make people more self-sufficient to take charge of their bodies.
Hot steamy music in the background, a woman is eating strawberries and…
*Channel Changed*
Remember seeing those persuading yet somehow confusing condom ads on TV? The ones that were all about passion – none of the protection?
Whether it is condom ads or any other ads, the disgust and shame continue to persist. Let us dive deeper into the understanding of contraceptives and the discourse around it.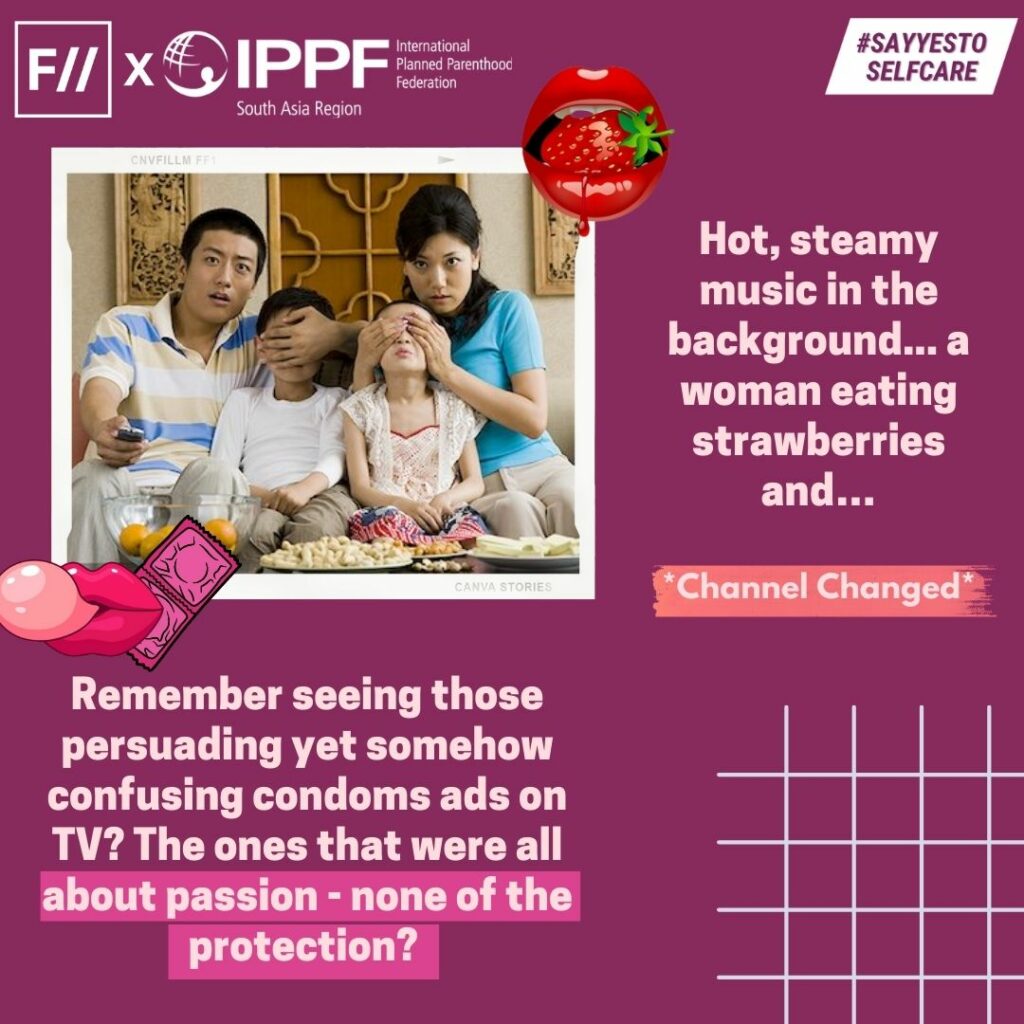 For the longest time, condom talk has been hushed and shushed in South Asian nations.
While condoms are a type of contraception, they are not the only ones. From medications to various devices and procedures there are contraceptive secrets we never learnt before! This includes:
The cap
The combined pill also known as Birth Control pills
Condoms
Contraceptive implant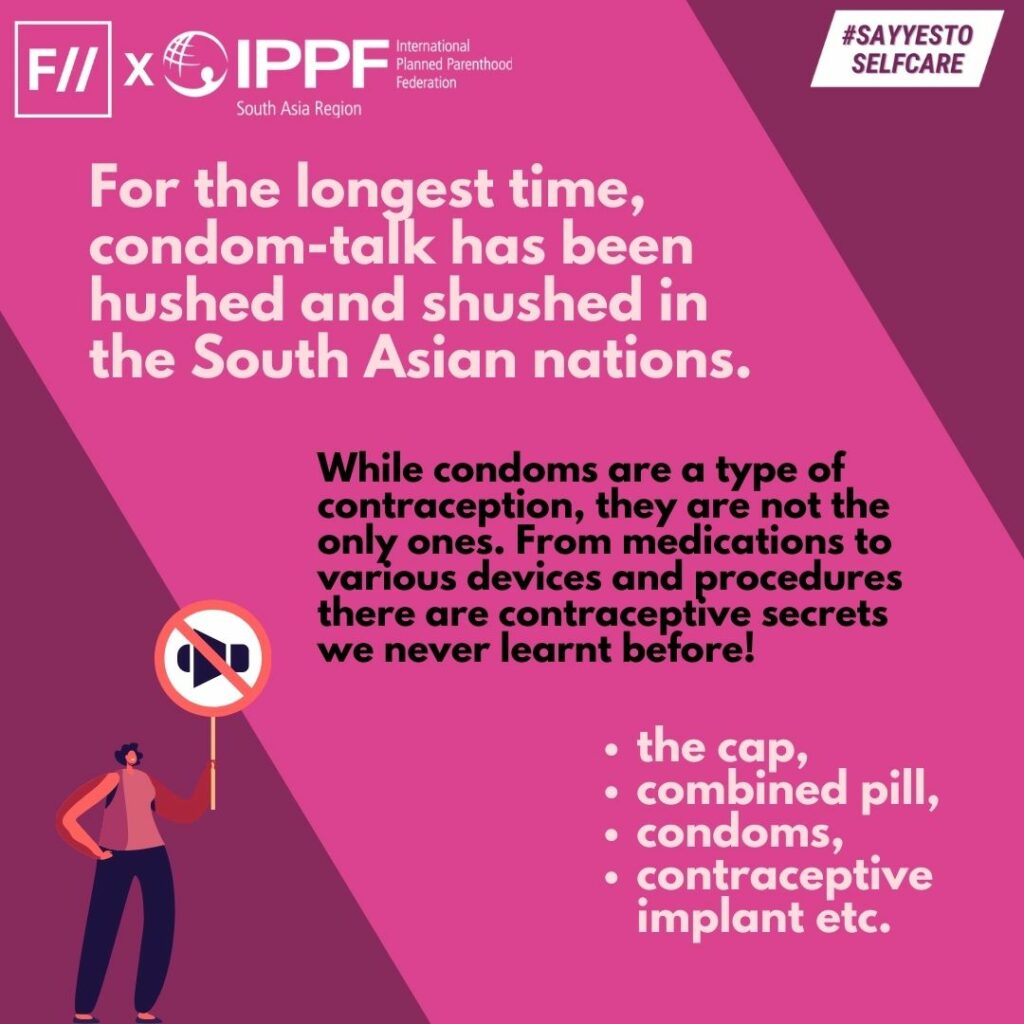 Despite the availability of thousands of options, teenage pregnancies and unwanted pregnancies continue to be high in South Asia.
Why?
Lack of knowledge 
Sexual coercion and intimate partner violence
A lack of access to health services
Gender inequalities
Harmful traditional practices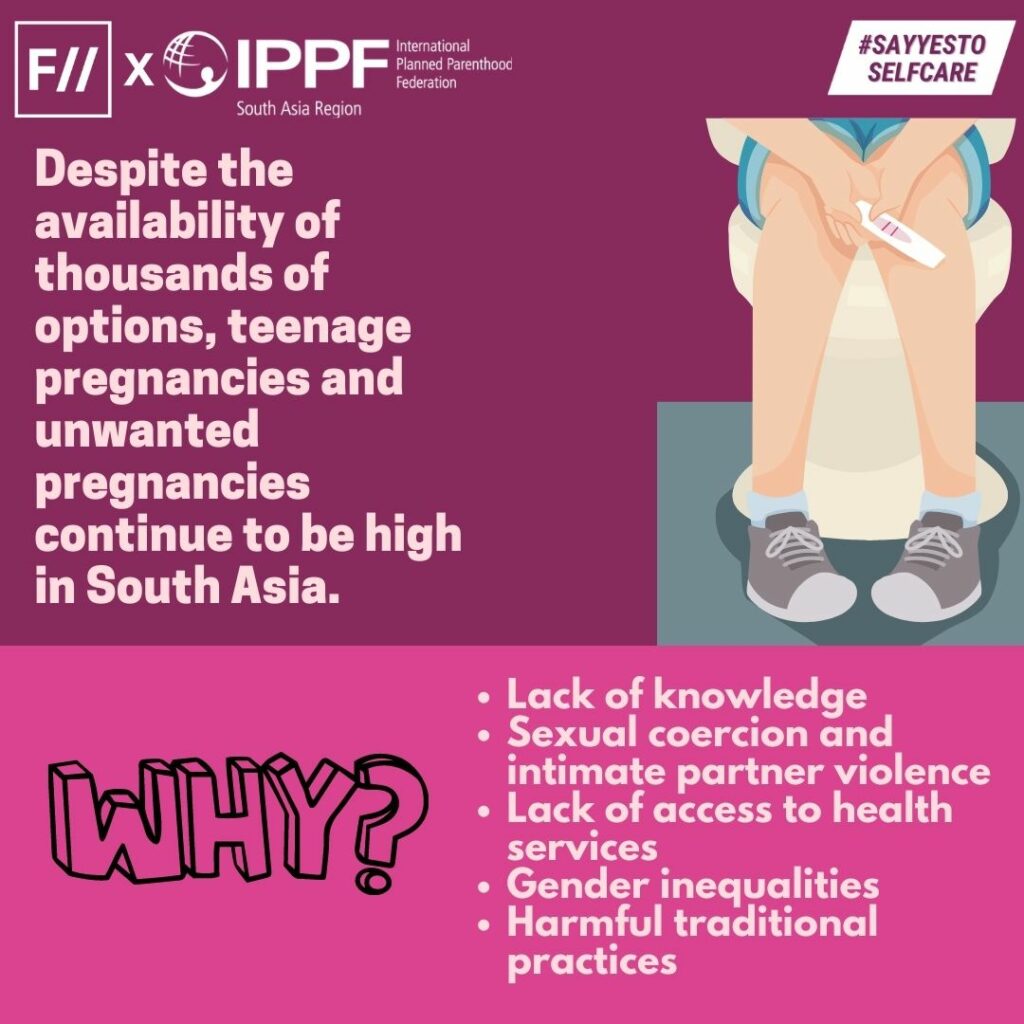 To address such issues, the International Planned Parenthood Federation recommends self-care interventions that promote: 
Sexual Wellness
Easy Accessibility 
Reproductive Knowledge 
Self-reliance 
And encourage individuals to actively participate in their own healthcare
These are high-quality, evidence-based drugs or digital products that can be provided entirely or partially outside of traditional healthcare settings.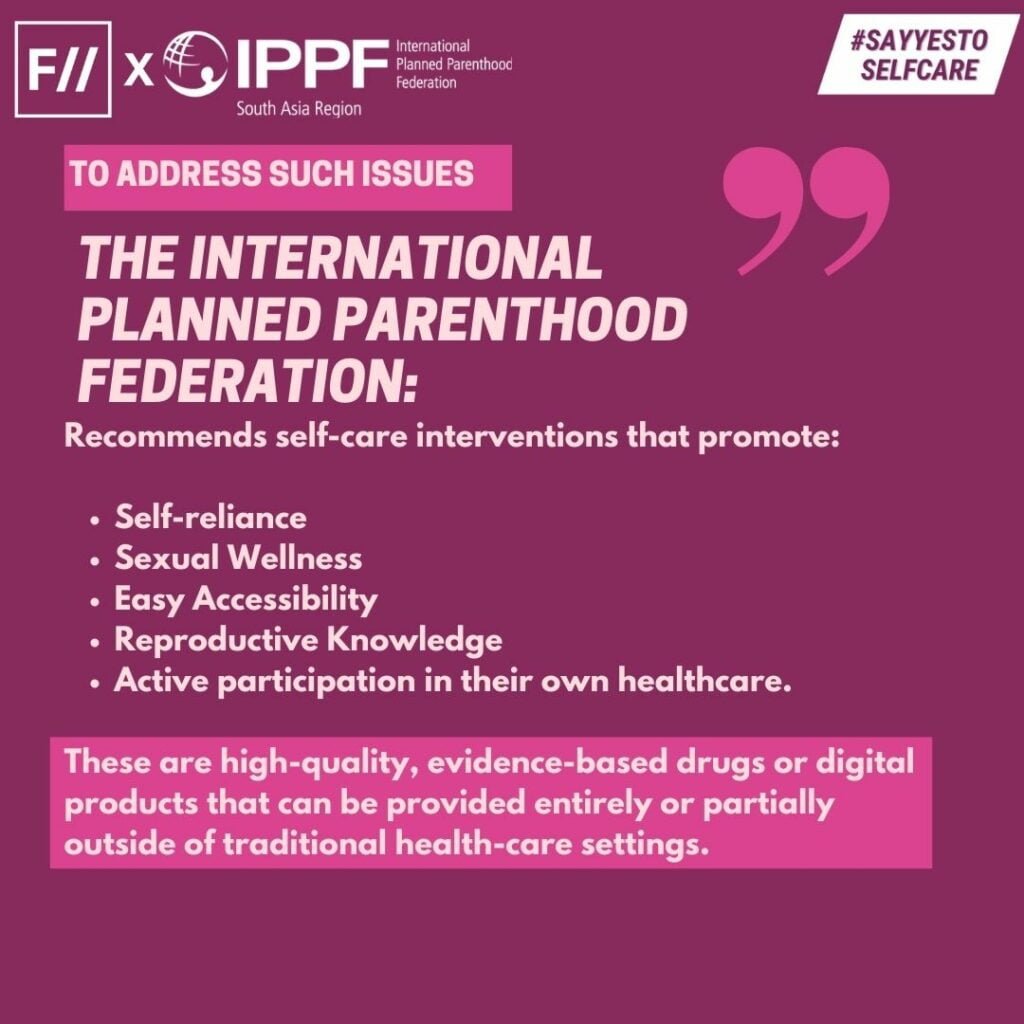 While self-care is an efficient tool, the lack of transportation facilities, education, and backwardness becomes the biggest reason for its absence in Asian households.
Therefore, many countries with the help of NGOs, have come up with their own solutions, to reduce the gap in self-care tools and increase their accessibility.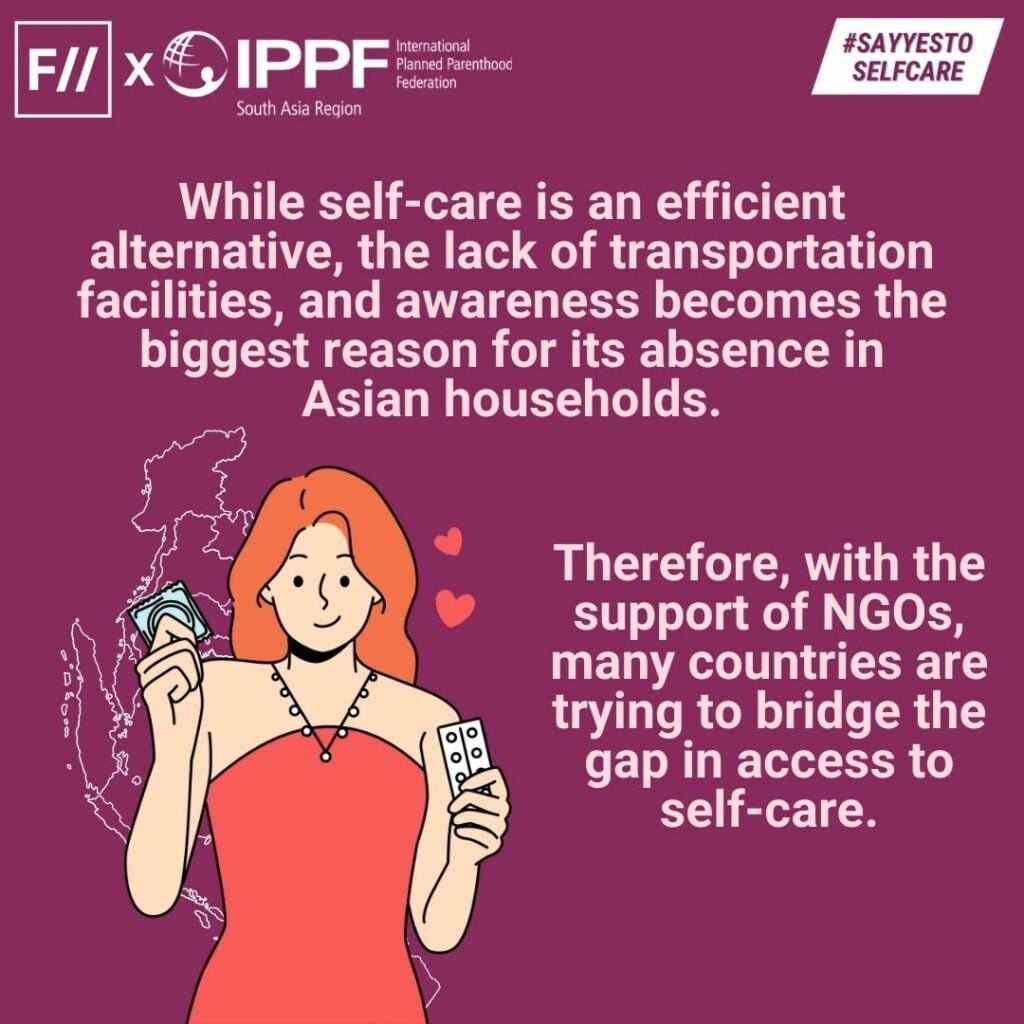 For instance:
Despite contraceptive insecurity, Sri Lanka has successfully developed a low-cost health system that provides both institutional and at-home services.
Sri Lanka's home delivery model helps women access contraceptives from the government programme at no cost. These models include:
E-Commerce platform 
Home-delivery models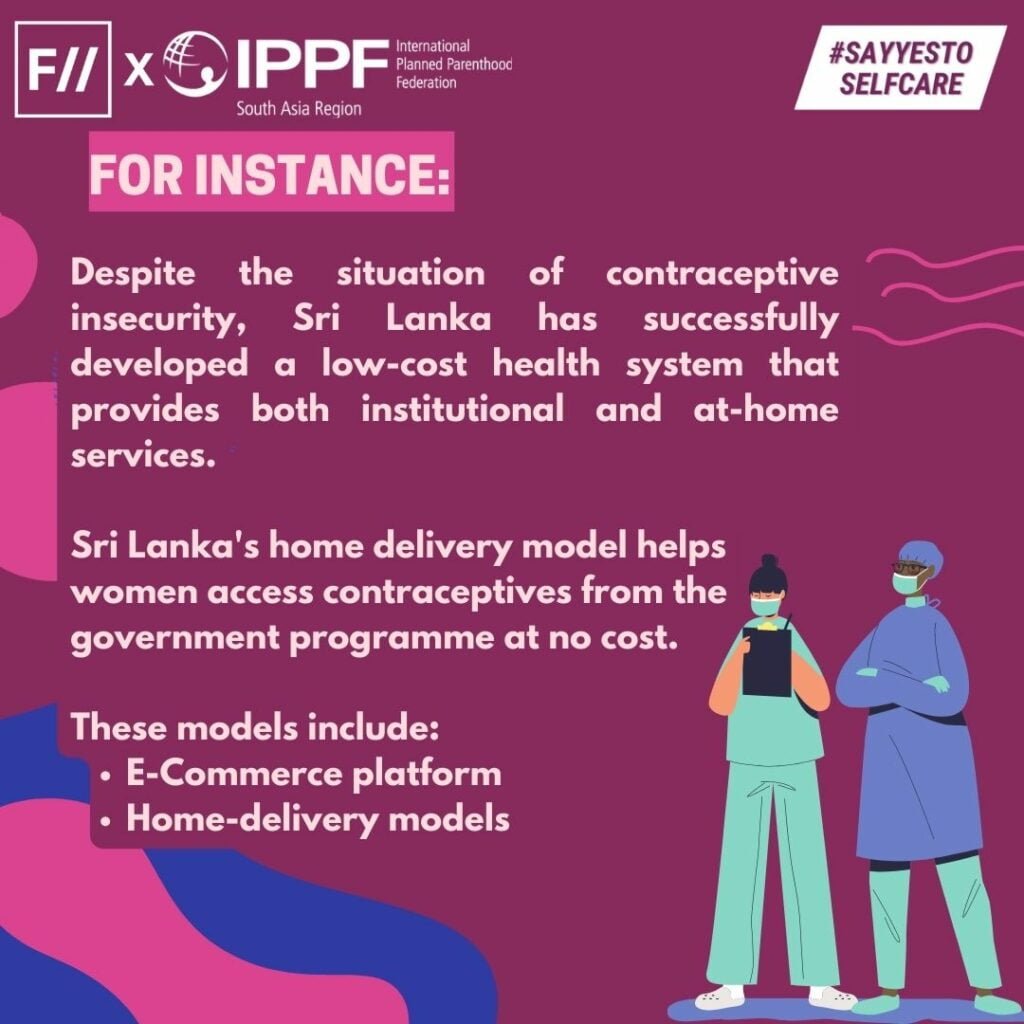 In India, mobile health (mHealth) is one way through which contraceptives are able to reach rural areas – even those with poor connectivity.
The mHealth programmes lead to:
introduction of a mobile helpline
direct interaction between village health workers and participants 
local distribution of contraceptives
This programme has been designed for the target group of 15-35-year-olds and consists of both men and women.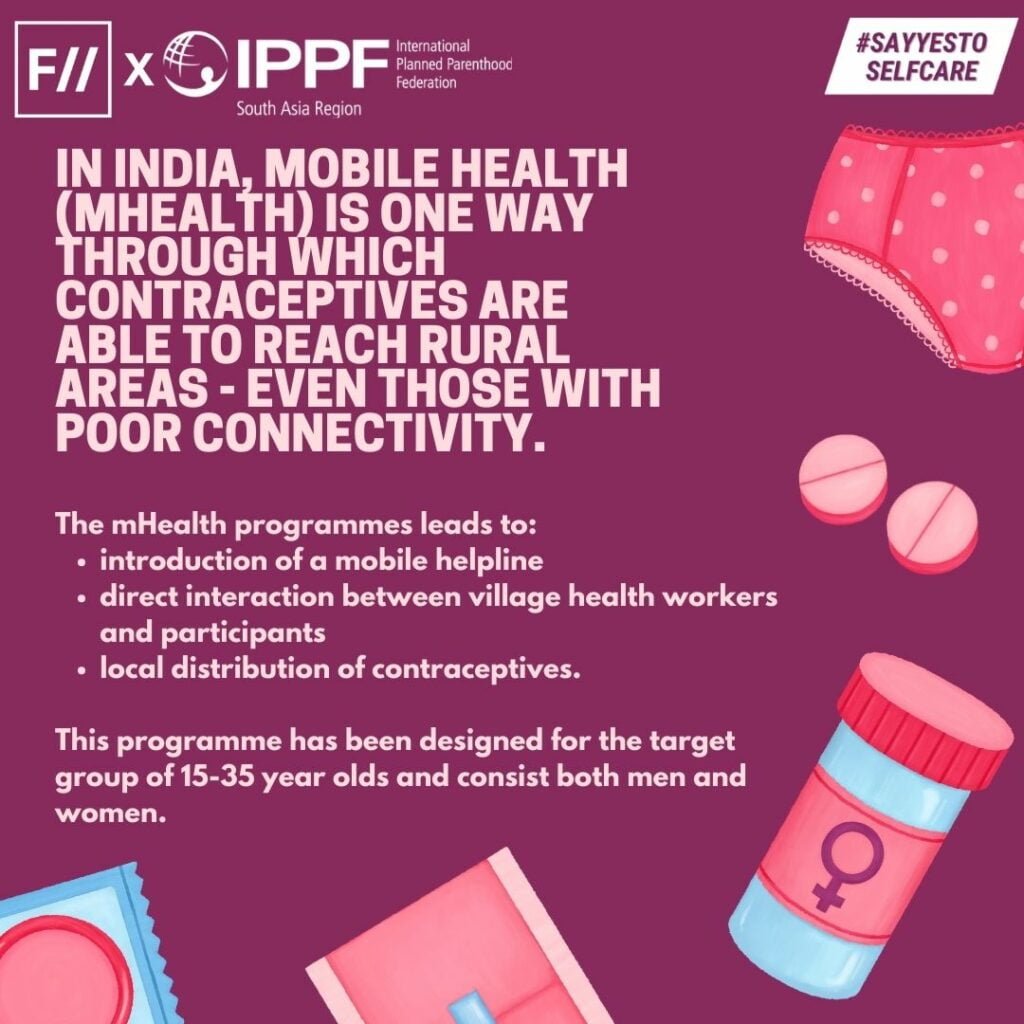 Nepal has made significant progress in reducing infant, child, and maternal mortality since implementing community-based service delivery 20 years ago. Nepal's public health system is decentralised with:
health service delivery
human resources
information systems, and 
patient costs
The experience of Nepal may be helpful for other countries looking to expand or implement their own community-based programmes.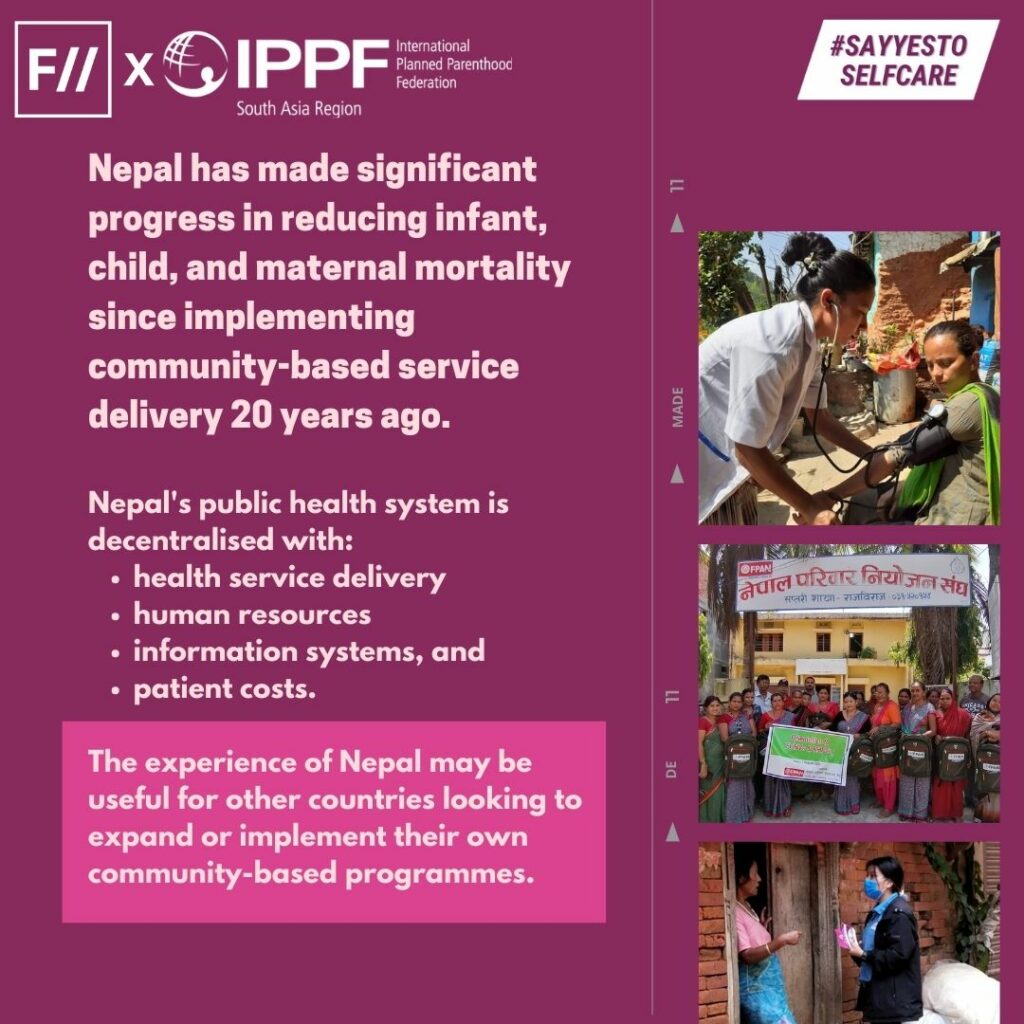 There is no doubt that family planning saves lives. Despite this, the poorest and most marginalised women and girls are being left behind during one of the most successful public health advances in history.
The IPPF report, Under-served and Overlooked, provides an overview of the women and girls who are being left behind and are unable to access the life-saving contraception they desire and require.
IPPF fights for a world in which women everywhere can say, "I decide."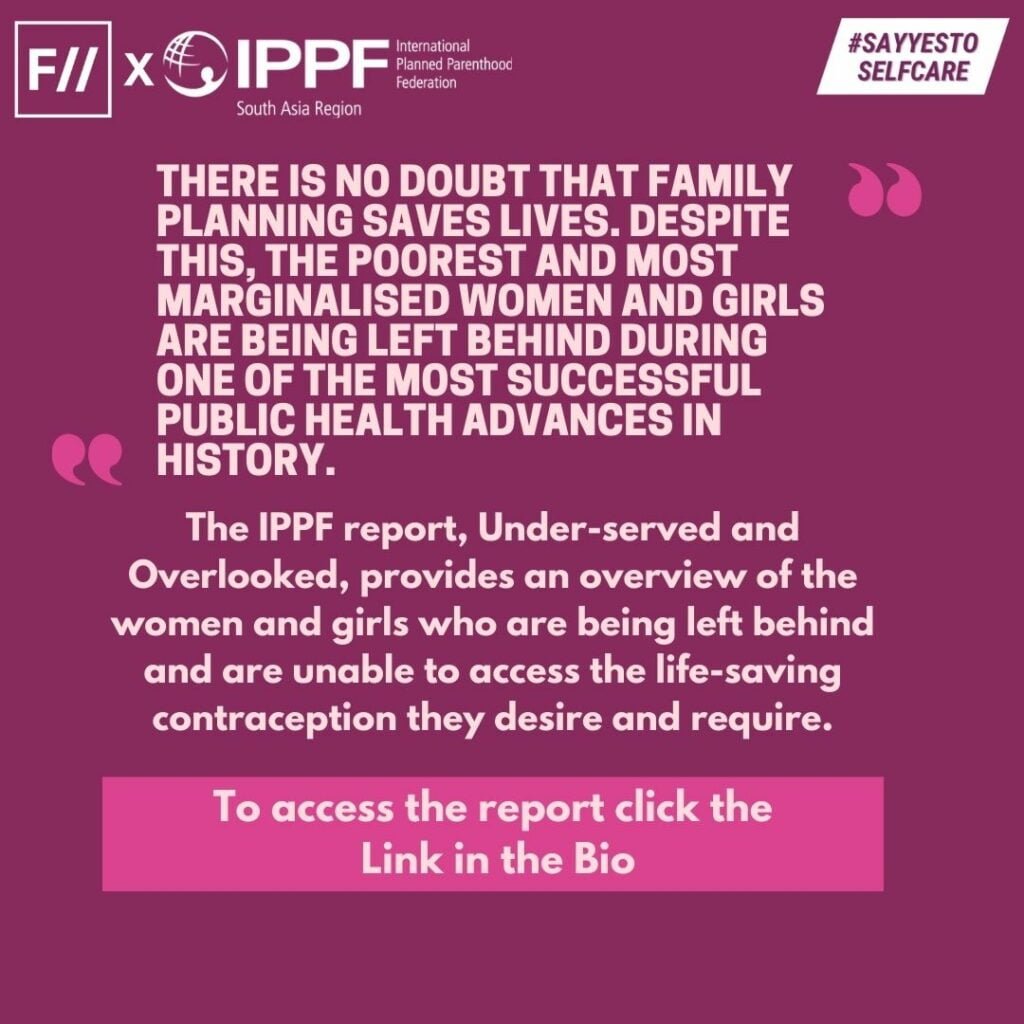 ---